Abstract
Participatory programs and the transfer of the means of regulation to local populations can move local people to adopt government or development project agendas. They do not always succeed. When externally driven agendas fail to match local norms and practices, they are resisted and re-worked to accommodate local views, needs, and aspirations. In this interaction both the external agenda and local norms are contested and reconstituted in ways that follow the contours of the power asymmetries among local actors and external resource users, government agents and project managers. In the Tambacounda Region of Senegal, forest-dwelling villagers constantly negotiate forest use with more powerful urban-based merchants and transhumant herders. Government and international development programs have introduced 'local conventions,' written agreements among resource users, to reduce conflict over resource-use decisions. However, despite elaboration through participatory processes these conventions impose rules of management and use that contradict local environmental subjectivities; consequently, local people resist and rework introduced rules, and thus reconstitute them as, at least partly, their own.
This is a preview of subscription content, log in to check access.
Access options
Buy single article
Instant access to the full article PDF.
US$ 39.95
Price includes VAT for USA
Subscribe to journal
Immediate online access to all issues from 2019. Subscription will auto renew annually.
US$ 99
This is the net price. Taxes to be calculated in checkout.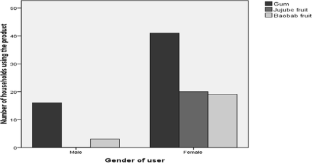 Notes
1.

Local conventions are institutions, written "rules of the game" that can help improve natural resource management. The ability to craft institutions to safeguard commons is not exclusive to the state as Hardin believed (1968); local people can and often do so themselves (McCabe and Terrence 1989; Ostrom 1990; Berkes 2009; Haller 2010). They do not require the state or external interventions to craft the institutions to maintain their environment.

2.

A Rural Community is the lowest level of local government. It regroups many villages and includes approximately 20,000 inhabitants. After June 2014 local elections, Rural Communities became (rural) Communes. Each Rural Community has an elected Rural Council (Municipal Council) and President (now Mayor).

3.

With the promulgation of Law 2013–10 in December 2013, Regions are no longer political decentralization entities and Rural Communities have become (rural) Communes. There are now two levels of political decentralization: Communes (urban and rural) and the departments.

4.

Tessito refers to engagement in voluntary work for collective interests.

5.

Wulanafaa and wulodemalaa mean, respectively, 'rich or valuable forests' and 'watching out or protecting the forests.'

6.

This handbook represents the insights Wula Nafaa has learned from its activities, not what they have actually done.

7.

Laalo is the local name for the solidified sap of the Sterculia setigera tree. In Senegal, it is also referred to as gomme mbepp.
References
Agrawal, A. (1995). Population Pressure = Forest Degradation: An Oversimplistic Equation? Unasylva 46(2):50–58.

Agrawal, A. (2005). Environmentality: Technologies of government and the making of subjects. Duke University Press, Durham.

Agrawal, A., and Ribot, J. (2014). Are Ostrom's Design Principles Sufficient for Design? Policy Matters. Issue 19:111–7.

Benjamin, Charles E. (2008). Legal Pluralism and Decentralization: Natural Resource Management in Mali. World Development 36, N°11:2255–2276.

Berkes, F., (2009) Indigenous ways of knowing and the study of environmental change. Journal of the Royal Society of New Zealand 39(4):151–156.

Birkenholtz, T. (2009). Groundwater governmentality: Hegemony and technologies of resistance in Rajasthan's (India) groundwater governance. The Geographical Journal, 175 (3): 208–220.

Blaikie, P. (1985). The political economy of soil erosion.Longman, London.

Brockington, D., Duffy, R. and Igoe, J. (eds.). (2008). Nature unbound: conservation, capitalism and the future of protected areas. Routledge, London.

Caverivière, M., and Debène, M. (1988). Le droit foncier Sénégalais. Serger-Levrault, Paris.

Chabwela, N.H, and Haller, T. (2010). Governance issues, potentials and failures of participatory collective action in the Kafue Flats, Zambia. International Journal of the Commons, 4(2), August: 621–642.

Cook, B., and Kothari, U. (2001). Participation: The new tyranny? Zed Books, New York.

Centre de Suivi Ecologique (CSE), 2005. Rapport sur l'état de l'environnement au Sénégal. CSE, Dakar. p. 231

Djiré, M. and Dicko, A. K., 2007. Les conventions locales au Mali face aux enjeux de la décentralisation au Mali. Eds. Karthala.

Ensminger, J. (1992). A proper marriage: new institutional economic anthropology. In Ensminger, Jean, 1992. Making a Market. Chapter I: 1-32. Cambridge University Press, Cambridge.

Fairhead, J., and Leach, M. (1996). Misreading the African Landscape: Society and Ecology in a Forest. Cambridge University Press, Cambridge.

Faye, P. (2016). Adding Scepticism About 'Environmentality': Gender Exclusion Through a Natural Resources Collectivization Initiative in Dionewar, Senegal. In Purabi Bose et Han van Dijk (eds.) Drylands Forests: Management and Social Diversity in Asia and Africa. Springer, Switzerland, pp. 95–114.

Faye, P. (2015a). From recognition to Derecognition: Hemming in Democratic Representation via Technical Claims. Responsive Forest Governance Initiative Working Paper Series No. 17. Dakar : CODESRIA.

Faye, P. (2015b). Choice and Power: Resisting Technical Domination in Senegal's Forest Decentralization. Forest Policy and Economics 60(2015), 19–26.

Faye, P. (2014). Democratizing Forestry: Decentralization and Constitutionality in two Interventions in Senegal. Doctoral dissertation submitted to the Faculty of Philosophy and Humanities of the University of Bern, in partial fulfilment of the requirements for the degree of Doctor of Social Anthropology, 25 September 2014.

Faye, P. (2006). Décentralisation, pluralisme institutionnel et démocratie locale: étude de cas de la gestion du massif forestier Missirah/Kothiary, région de Tambacounda, Sénégal. Séries de Monographies, Dakar: CODESRIA, 2006. 48p.

Fisher, H. W., and Chhatre, A. (2013). Environmental citizenship, gender, and the emergence of a new conservation politics. Geoforum 50: 10–19.

Food and Agriculture Organization of the United Nations (FAO), (2010. Evaluation des ressources forestières mondiales. Rapport national, Sénégal. FRA-2010/186. FAO, Rome.

Gellar, S. (1997). Conseils ruraux et gestion décentralisée des resource naturelles au Sénégal, le défi: comment transformer ces concepts en réalité?, In: Tersiguel, P. et Becker, C. eds.), Le développement durable au Sahel. 280 pages, pp. 44–69. Paris: Karthala.

Granier L. (2007). Les conventions locales de gestion des ressources naturelles et de l'environnement. In Légalité et cohérence en droit sénégalais, Droit et politique de l'environnement, UICN No. 65.

Haller, T.; Acciaioli, G. and Rist, S. (2015). Constitutionality: Conditions for Crafting Local Ownership of Institution-Building Processes. Society and Natural Resources. http://www.tandfonline.com/doi/full/10.1080/08941920.2015.1041661#.VZUhKnpvdd0, 1–20.

Haller, T., and Galvin, M. (2011). Challenges for participatory conservation in times of global change: Lessons from a comparative analysis and new developments. In Wiesmann, U., and Hurni, H. (eds), Research for sustainable development: Foundations, experiences, and perspectives. Perspectives of the Swiss National Centre of Competence in Research (NCCR) North-South, University of Bern, Vol. 6, Geographica Bernensia, Bern, 467–503.

Haller, T. (ed). (2010). Disputing the Floodplains. Institutional Change and the Politics of Resource Management in African Floodplains, Brill, Leiden.

Haller, T. (2013). The contested floodplain. Institutional change of the commons in the Kafue Flats, Zambia, Lexington=Rowman & Littlefield, Lanham.

Mann, K., and Roberts R. (1991). 'Introduction', in Mann and Roberts (eds), Law in Colonial Africa, London, pp. 3–58.

McCabe, Terrence J., (1989). Turkana Pastoralism: A Case Against the Tragedy of the Commons. Human Ecology, Vol. 18, N°1:81–103.

Moore, K. M.; Bertelsen, M. K.; Diarra, L., Kodio, K.; Cissé, S., and Wyeth, P. (2000). Natural Resource Management Institution Building in the Decentralization Context of West Africa: the SANREM CRSP Approach. Paper for the Institutional Development Theme Session of the IFSA Symposium in Santiago, Chile, Nov 2000, Working Paper N° 01-02.

Niane, D. T. (1989). Histoire des Mandingues de l'Ouest, Karthala-Arsan, Paris.

Ostrom, E. (2010). Polycentric Systems for Coping with Collective Action and Global Environmental Change. Global Enviornmental Change 20: 550–557.

Ostrom, E. (2005). Understanding Institutional Diversity, Princeton University Press, Princeton.

Ostrom, E., (1990). Governing The Commons: The Evolution of Institutions for Collective Action, Cambridge University Press.

Peters, P. (2013). Conflicts over Land and Threats to Customary Tenure in Africa. African Affairs (1): 1–20.

PROGEDE (2004). Inventaire forestier du Sénégal. Dakar, Senegal, Ministère de l'Environnement et de la protection de la nature.

Ribot, J. (2001). Historique de la gestion forestière en Afrique de l'Ouest. Ou: comment la science exclut les paysans, Washington, WRI, World Resources Institute.

Ribot, J. (1999). Decentralization and Participation in Sahelian Forestry: Legal Instruments of Central Political-Administrative Control, Africa 1999, 69, 23–65.

Ribot, J. (1998). Theorizing access: Forest Profits along Senegal's Charcoal Commodity Chain. Development and Change 29(2).

Ribot, J. (1995). From exclusion to participation: Turning Senegal's forestry policy around? World Development 23, 1587–1599.

Robinson, E. (2011). Trading Solidarity for Environmentality: subject formation and intimate governance of forests in Kaolack Region. Master thesis, Arts of Geography, University of Illinois at Urbana-Champaign, Urbana.

Scott, J. (1976). The Moral Economy of the Peasant, Yale University Press, New Haven.

Seegers N. C. (2005). Les conventions locales: un outil fonctionnel dans la gestion forestière décentralisée. Evaluation comparative de trois expériences sénégalo-allemandes. Rapport de stage/Programme PERACOD: Composante Aménagement Forestier, p. 79.

Sow, A. A. (2005). Les conventions locales: un outil novateur de gestion des collectivités locales au Sénégal. Université Gaston Berger de Saint louis - DEA Droit de la Décentralisation et gestion des collectivités locales.

Touré, E. H. (2011). Les conventions locales pour la gestion des ressources naturelles au Sénégal : Entre autonomisation et problème d'appropriation.VertigO - la revue électronique en sciences de l'environnement [En ligne], 11(1), May 2011; consulté le 05 avril 2012. URL: http://vertigo.revues.org/10863; doi:10.4000/vertigo.10863.

USAID-Wula Nafaa, (2009). Agriculture-Natural Resource Management – Wula Nafaa. Rapport annuel, octobre 2008-decembre 2009.

USAID-Wula Nafaa, (2008). Guide d'Elaboration du Plan d'Aménagement Forestier Participatif. p. 50.
Ethics declarations
Funding
The data in this article derive from a doctoral research by Papa Faye funded by the Centre for Development and Environment (CDE) of Bern at the University of Bern in Switzerland. The PhD has been fulfilled at the Institute of Social Anthropology under the guidance of Prof. Tobias Haller and Prof Jesse Ribot. The first author also benefited from additional support through the Responsive Forest Governance Initiative (RFGI), a program jointly implemented by the Council for the Development of Social Sciences Research in Africa (CODESRIA), University of Illinois at Urbana-Champaign (UIUC), and the International Union for Nature Conservation (IUNC).
Conflict of Interest
The authors declare that they have no conflict of interest.
Additional information
Papa Faye is an Open Society Foundations Research Fellow (June 2017-May 2018).
About this article
Cite this article
Faye, P., Haller, T. & Ribot, J. Shaping Rules and Practice for More Justice. Local Conventions and Local Resistance in Eastern Senegal. Hum Ecol 46, 15–25 (2018). https://doi.org/10.1007/s10745-017-9918-1
Keywords
Forestry

Decentralization

Local resistance

Sustainable resource use

Local regulation

Senegal