Abstract
The goal of food security increasingly serves as an objective and justification for marine conservation in the global south. In the marine conservation literature this potential link is seldom based upon detailed analysis of the socioeconomic pathways between fish and food security, is often based on limited assumptions about increasing the availability of fish stocks, and downplays the role of trade. Yet, the relationship between fish and food security is multi-faceted and complex, with various local contextual factors that mediate between fish and food security. We use data from interviews and food security assessment methods to examine the relationship between fish and food security among fishing households in San Vicente, Palawan province, Philippines. We highlight the local role of income and trade, emphasising the sale of fish to purchase food not easily accessible for fishers, particularly staples. In particular, we show that because rice is the primary staple of food security for these households, fish must be traded with the intent of buying rice. Trade is therefore central to household food security. We argue that the relationship between fish and food security must be considered in greater depth if marine conservation is to engage with food security as an objective.
Access options
Buy single article
Instant access to the full article PDF.
US$ 39.95
Tax calculation will be finalised during checkout.
Subscribe to journal
Immediate online access to all issues from 2019. Subscription will auto renew annually.
US$ 79
Tax calculation will be finalised during checkout.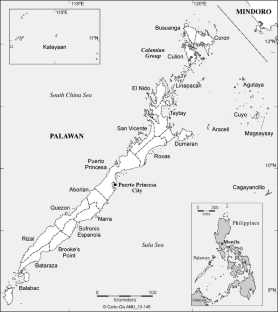 Notes
1.

There are alternative approaches that argue for compatible approaches to food security, trade and sustainability, which we return to in the Conclusion.

2.

3.

In many Austronesian and mainland Southeast Asian groups, this relationship is mapped on to gender oppositions, with rice often associated with female deities (Janowski 2007: 9).

4.

5.

Rice cost PHP34–42/kg during the 2015 fieldwork.

6.

Meat is also more expensive and less accessible because most fishing households are tenure-insecure coastal dwellers with few flatter plots of lands suitable for animal husbandry. They may keep a few chickens and a single large pig, usually tethered next to the house or under a shade tree. Herds of pigs and cattle are rare amongst such households. Few households have the necessary capital assets (apart from land) to tend livestock. Veterinary support is inconsistent or absent in many rural areas, so that most attempts at animal husbandry fail due to disease and improper animal nutrition (see also Dressler 2009).

7.

Family planning services are not available in much of the rural Philippines, where the Catholic Church has long imposed its views against contraception (Bautista 2010).
References
Allison E. H. (2011). Aquaculture, fisheries, poverty and food security. Working paper 2011–2065, WorldFish Center, Penang.

Allison E. H., Ratner B. D., Asgard B., Willmann R., Pomeroy R., and Kurien J. (2012). Rights-based fisheries governance: from fishing rights to human rights. Fish and Fisheries 13(1): 14–29.

Andrew N. L., Béné C., Hall S. J., Allison E. H., Heck S., and Ratner B. D. (2007). Diagnosis and management of small-scale fisheries in developing countries. Fish and Fisheries 8: 227–240.

Bautista J. (2010). Church and state in the Philippines: tackling life issues in a "culture of death". Sojourn: Journal of Social Issues in Southeast Asia 25(1): 29–53.

Béné C. (2003). When fishery rhymes with poverty: a first step beyond the old paradigm on poverty in small-scale fisheries. World Development 31(6): 949–975.

Béné C., and Friend R. (2011). Poverty in small-scale inland fisheries: old issues, new analysis. Progress in Development Studies 11(2): 119–144.

Béné C., Steel E., Luadia B. K., and Gordon A. (2009). Fish as the "bank in the water"– evidence from chronic-poor communities in Congo. Food Policy 34: 108–118.

Béné C., Barange M., Subasinghe R., Pinstrup-Andersen P., Merino G., Hemre G., and Williams M. (2015). Feeding 9 billion by 2050 – putting fish back on the menu. Food Security 7: 261–274.

Béné C., Arthur R., Norbury H., Allison E. H., Beveridge M., Bush S., Campling L., Leschen W., Little D., Squires D., Thilsted S. H., Troell M., and Williams M. (2016). Contribution of fisheries and aquaculture to food security and poverty reduction: assessing the current evidence. World Development 79: 177–196.

Brewer T. D., Cinner J. E., Fisher R., Green A., and Wilson S. K. (2012). Market access, population density, and socioeconomic development explain diversity and functional group biomass of coral reef fish assemblages. Global Environmental Change 22(2): 399–406.

Burchi R., and De Muro P. (2015). From food availability to nutritional capabilities: advancing food security analysis. Food Policy. doi:10.1016/j.foodpol.2015.03.008.

Cinner J. E., Graham N. A. J., Huchery C., and MacNeil A. M. (2013). Global effects of local human population density and distance to markets on the condition of coral reef fisheries. Conservation Biology 27(3): 453–458.

Coates J., Swindale A., and Bilinsky P. (2007). Household food insecurity access scale (HFIAS) for measurement of food access: indicator guide. Version 3, Food and Nutrition Technical Assistance Project, Academy for Educational Development, Washington, D.C.

Coulthard S., Johnson D., and McGregor A. (2011). Poverty, sustainability and human wellbeing: a social wellbeing approach to the global fisheries crisis. Global Environmental Change 21: 453–463.

Cruz-Trinidad A., Aliño P. M., Geronimo R. C., and Cabral R. B. (2014). Linking food security with coral reefs and fisheries in the coral triangle. Coastal Management 42(2): 160–182.

Darling E. S. (2014). Assessing the effect of marine reserves on household food security in Kenyan coral reef fishing communities. PloS One. doi:10.1371/journal.pone.0113614.

Dove M. D. (2011). The banana tree at the gate: a history of marginal peoples and global Markets in Borneo, Yale University Press, New Haven.

Dressler W. H. (2009). Old thoughts in new ideas: state conservation measures, livelihood and development on Palawan Island, the Philippines, Ateneo de Manila University Press, Quezon City.

Dumont J.-P. (1992). Visayan vignettes: ethnographic traces of a Philippine Island, University of Chicago Press, Chicago.

Eder J. F. (2005). Coastal resource management and social differences in Philippine fishing communities. Human Ecology 33: 147–169.

Eder J. F. (2006). Gender relations and household economic planning in the rural Philippines. Journal of Southeast Asian Studies 37: 397–413.

Eder J. F. (2008). Migrants to the coasts: livelihood, resource management, and global change in the Philippines, Cengage Learning, Wadsworth.

Eder J. F., and Fernandez J. O. (eds.) (1996). Palawan at the crossroads: development and the environment on a Philippine frontier, Ateneo de Manila University Press, Quezon City.

Eriksson H., Adhuri D. S., Adrianto L., Andrew N. L., Apriliani T., Daw T., Evans L., Garces L., Kamanyi E., Mwaipopo R., Purnomo A. H., Sulu R. J., and Beare D. J. (2016). An ecosystem approach to small-scale fisheries through participatory diagnosis in four tropical countries. Global Environmental Change 36: 56–66.

Fabinyi M. (2012). Fishing for fairness: poverty, morality and marine resource regulation in the Philippines, ANU Press, Canberra.

Fiorella K. J., Hickey M. D., Salmen C. R., Nagata J. M., Mattah B., Magerenge R., Cohen C. R., Bukusi E. A., Brashares J. S., and Fernald L. H. (2014). Fishing for food? Analyzing links between fishing livelihoods and food security around Lake Victoria, Kenya. Food Security 6: 851–860.

Firth R. (1966). Malay fishermen: their peasant economy, Second edn., W.W. Norton and Company, New York.

Foale S. J. (2001). 'Where's our development?' landowner aspirations and environmentalist agendas in western Solomon Islands. The Asia Pacific Journal of Anthropology 2(2): 44–67.

Foale S. J., and Macintyre M. (2005). Green fantasies: photographic representations of biodiversity and ecotourism in the western Pacific. Journal of Political Economy 12: 1–22. http://jpe.library.arizona.edu/volume_12/FoaleMacintyre2005.pdf

Foale S. J., Adhuri D., Aliño P., Allison E., Andrew N., Cohen P., Evans L., Fabinyi M., Fidelman P., Gregory C. A., Stacey N., Tanzer J., and Weeratunge N. (2013). Food security and the coral triangle initiative. Marine Policy 38: 174–183.

Geheb, K., Kalloch, S., Medard, M., Nyapendi, A-T., Lwenya, C., and Kyangwa, M. (2008). Nile perch and the hungry of Lake Victoria: Gender, status and food in an East African fishery. Food Policy 33: 85–98.

Hayes-Conroy A., and Sweet E. L. (2015). Whose adequacy? (Re)imagining food security with displaced women in Medellín, Colombia. Agriculture and Human Values 32: 373–384.

High Level Panel of Experts (HLPE) (2014). Sustainable fisheries and aquaculture for food security and nutrition, A report by the high level panel of experts on food security and nutrition of the committee on world food security, Rome.

Horigue, V., Aliño, P. M., White, A. T., and Pressey, R. L. (2012). Marine protected area networks in the Philippines: Trends and challenges for establishment and governance. Ocean & Coastal Management 64:15–26.

Jackson, J. B. C., Kirby, M. X., Berger, W. H., Bjorndal, K. A., Botsford, L. W., Bourque, B. J., Bradbury, R. H., et al. (2001). Historical Overfishing and the Recent Collapse of Coastal Ecosystems. Science 291(5530): 629–638.

Janowski M. (2007). Introduction. In Janowski M., and Kerlogue F. (eds.), Kinship and food in Southeast Asia, Nordic Institute of Asian Studies Press, Copenhagen, pp. 1–23.

Jentoft S., and Chuenpagdee R. (2015). Interactive Governance for Small-Scale Fisheries: global reflections, Springer, Dordrecht.

Kamat V. R. (2014). "the ocean is our farm": marine conservation, food insecurity, and social suffering in southeastern Tanzania. Human Organization 73(3): 289–298.

Kawarazuka N., and Béné C. (2011). Linking small-scale fisheries and aquaculture to household nutritional security: an overview. Food Security 2: 343–357.

Knudsen M. (2012). Fishing families and cosmopolitans in conflict over land on a Philippine island. Journal of Southeast Asian Studies. 43(3): 478–499.

Lee R. P. (2013). The politics of international Agri-food policy: discourses of trade-oriented food security and food sovereignty. Environmental Pollution 22(2): 216–234.

Loring P. A., and Harrison H. L. (2013). That's what opening day is for: social and cultural dimensions of (not) fishing for salmon in cook inlet, Alaska. Maritime Studies 12: 12. doi:10.1186/2212-9790-12-12.

Loring P. A., Gerlach S. C., and Harrison H. (2013). Seafood as local food: food security and locally caught seafood on Alaska's Kenai peninsula. Journal of Agriculture, Food Systems, and Community Development 3: 13–30.

Maxwell D., Coates J., and Vaitla B. (2013). How do different indicators of household food security compare? Empirical evidence from Tigray, Feinstein International Center, Tufts University, Medford.

McClanahan T., Cinner J., and Allison E. (2015). Managing fisheries for human and food security. Fish and Fisheries 16: 78–103.

McMichael P. (2015). Historicizing food sovereignty. Journal of Peasant Studies 41(6): 933–957.

Mintz S. W. (1994). Eating and being: what food means. In Harriss-White B., and Hoffenberg R. (eds.), Food – multidisciplinary perspectives, Blackwell, Oxford.

Mintz S. W., and Du Bois C. (2002). The anthropology of food and eating. Annual Review of Anthropology 31: 99–119.

Mora C., Myers R. A., Coll M., Libralato S., Pitcher T. J., Sumaila R. U., Zeller D., Watson R., Gaston K. J., and Worm B. (2009). Management effectiveness of the World's marine fisheries. PLoS Biology 7(6): e1000131.

MPA Support Network. (2014). Philippine MPA Database. Retrieved February 15, 2016 from http://www.mpa.msi.upd.edu.ph.

Palawan State University (PSU) (2011). Strengthening governance and sustainability of small-scale fisheries management in the Philippines: an ecosystem based fisheries management approach (phase 2). Region 4B: San Vicente, Palawan component. Technical report, Palawan State University, Puerto Princesa City.

Pauly D., Watson R., and Alder J. (2005). Global trends in world fisheries: impacts on marine ecosystems and food security. Philosophical Transactions of the Royal Society B 360: 5–12.

Philippine Statistics Authority. (2015). Poverty incidence among Filipinos registered at 25.8%, as of first semester of 2014 — PSA. Press release, accessed online on 29/7/2015 at http://www.nscb.gov.ph/pressreleases/2015/PSA-20150306-SS2-01_poverty.asp.

Póblacion E. A. (2013). Fisheries and food security in Timor-Leste: the effects of ritual meat exchanges and market chains on fishing. Food Security 5: 807–816.

Ribot J., and Peluso N. (2003). A theory of access. Rural Sociology 68(2): 153–181.

Russell S. D., and Alexander R. T. (2000). Of beggars and thieves: customary sharing of the catch and informal sanctions in a Philippine fishery. In Durrenberger E. P., and King T. D. (eds.), State and Community in Fisheries Management: power, policy and practice, Westport, Bergin & Garvey.

Sadovy Y., Craig, M. T., Bertoncini, A. A., Carpenter, K. E., Cheung, W. W. L., Choat, J. H., Cornish, A. S., et al. (2013). Fishing Groupers Towards Extinction: a Global Assessment of Threats and Extinction Risks in a Billion Dollar Fishery. Fish and Fisheries 14(2): 119–136.

Scheper-Hughes N. (1992). Death without weeping: the violence of everyday life in Brazil, University of California Press, Berkeley.

Segi S. (2014). "losing at sea, winning on land": a case study of Philippine small-scale and industrial fisher resource competition. Society and Natural Resources 27: 1227–1241.

Sen A. (1982). Poverty and famines: an essay on entitlement and deprivation, Oxford University Press, Oxford.

Swindale A., and Bilinsky P. (2006). Household dietary diversity score (HDDS) for measurement of household food access: indicator guide (v.2), FHI 360/FANTA, Washington D.C.

Tomlinson I. (2013). Doubling food production to feed the 9 billion: a critical perspective on a key discourse of food security in the UK. Journal of Rural Studies 29: 81–90.

Via Campesina. (1996). The right to produce and access to land. Voice of the Turtle. Accessed online 17/2/2016 at: www.acordinternational.org/silo/files/decfoodsov1996.pdf

Wilk R. (2006). Fast food/ slow food: the cultural economy of the global food system, Altamira Press, Lanham.

World Food Programme. (2015). What is food security? Accessed online 2/9/2015 at: https://www.wfp.org/node/359289.
Acknowledgements
We thank the San Vicente municipal government for their support of this research, the household interviewees for their time, Alex Felipe, Mark Tabangay, Reziel Camacho, Precious Joy Latras, Mark Buncag and Engr. Maria Rosario Aynon A. Gonzales for logistical and fieldwork assistance, Simon Foale for helpful discussions on the topic of this paper, and three anonymous reviewers for constructive reviews. We also thank other faculty and staff members from the Palawan State University for their inputs to the project.
Ethics declarations
This research was approved by the Human Research Ethics Committee of James Cook University (Human Ethics Approval Number H5517).
Funding
Funding for this research was provided by the Australian Research Council Discovery Program (Grant Number DP140101055) and a Society in Science – Branco Weiss Fellowship (M. Fabinyi).
Conflict of Interest
The authors declare that they have no conflict of interest.
About this article
Cite this article
Fabinyi, M., Dressler, W.H. & Pido, M.D. Fish, Trade and Food Security: Moving beyond 'Availability' Discourse in Marine Conservation. Hum Ecol 45, 177–188 (2017). https://doi.org/10.1007/s10745-016-9874-1
Keywords
Food security

Fisheries

Livelihood

Marine conservation

Philippines