Abstract
The debate concerning resource conflict, particularly in sub-Saharan Africa (SSA), has become a polarized "dialogue of the deaf" between modelers who argue for a robust relationship between climate anomalies and conflict and scholars who are skeptical of this assertion. Most skeptical scholars, arguing for the primary importance of economic and political factors, have largely eschewed quantitative engagement with the biophysical dimensions of resource conflicts. This article takes a step towards reconciling these seemingly disparate but compatible viewpoints by using a political ecology framework together with empirical measurements of the environmental changes—rainfall, land cover, and fire—that play key roles in the increasingly intense competition between smallholder farmers and semi-nomadic livestock herders. An original contribution of this article is its use of geographic scale to identify relationships between these environmental changes, agro-pastoral livelihood adaptations and resource tenure arrangements that may be contributing to more local resource conflicts.
Access options
Buy single article
Instant access to the full article PDF.
US$ 39.95
Tax calculation will be finalised during checkout.
Subscribe to journal
Immediate online access to all issues from 2019. Subscription will auto renew annually.
US$ 79
Tax calculation will be finalised during checkout.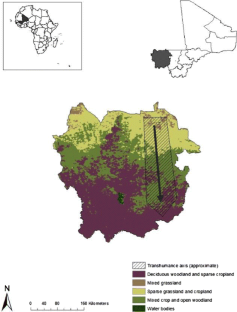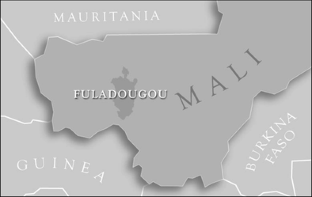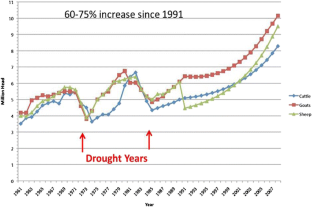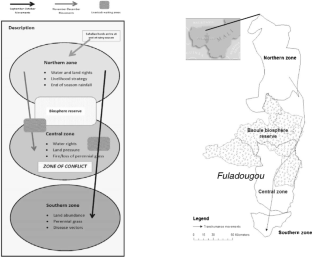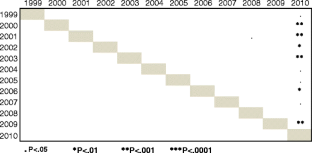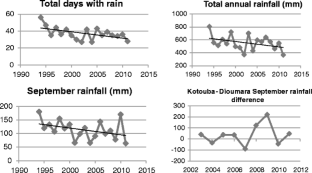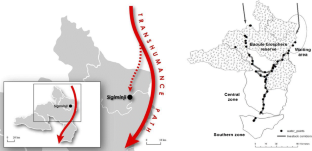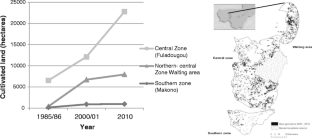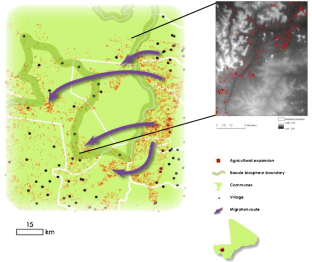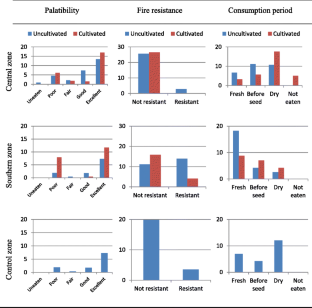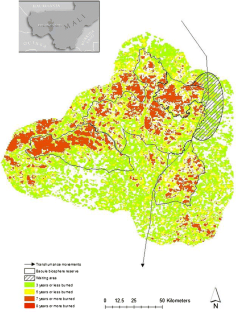 References
Bassett T. J. (1988). The Political Ecology of Peasant-Herder Conflicts in the northern Ivory Coast. Annals of the Association of American Geographers no. 78(3): 453–472.

Bassett T. J. (1994). Hired Herders and Herd Management in Fulani Pastoralism (Northern Côte d'Ivoire). Cahiers d'études africaines no. 34(133–135): 147–173.

Bassett T. J., and Turner M. D. (2007). Sudden Shift or Migratory Drift? FulBe Herd Movements to the Sudano-Guinean Region of West Africa. Human Ecology no. 35: 33–49.

Benjaminsen T. A., and Ba B. (2009). Farmer–herder conflicts, pastoral marginalisation and corruption: a case study from the inland Niger delta of Mali. Geographical Journal no. 175(1): 71–81.

Breusers M., Nederlof S., and van Rheenen T. (1998). Conflict or Symbiosis? Disentangling Farmer-Herdsman Relations: The Mossi and Fulbe of the Central Plateau, Burkina Faso. The Journal of Modern African Studies no. 36(3): 357–380.

Brottem L. (2013a). This land is [not] your land: hosts, strangers and the politics of livestock corridors in Sudanian West Africa. Africa: Journal of the International African Institute. no. 84(4): 638–657.

Brottem L. (2013b). The place of the Fula: Intersections of political and environmental change in western Mali, PhD dissertation, University of Wisconsin-Madison, Madison, ProQuest/UMI, Ann Arbor, p. 2013.

Buhaug H. (2010). Climate not to blame for African civil wars. Proceedings of the National Academy of Sciences no. 107(38): 16477–16482.

Buhaug H. (2015). Climate–conflict research: some reflections on the way forward. Wiley Interdisciplinary Reviews: Climate Change no. 6(3): 269–275.

Burke M. B., Miguel E., Satyanath S., Dykema J. A., and Lobell D. B. (2009). Warming increases the risk of civil war in Africa. Proceedings of the National Academy of Sciences no. 106(49): 20670–20674.

Cercle Commandant de Kita (1905). Census de la population du cercle de Kita, Gouvernement General de l'Afrique Occidentale Francaise, Bamako.

Coppin P., Jonckheere I., Nackaerts K., Muys B., and Lambin E. (2004). Digital change detection methods in ecosystem monitoring: a review. International Journal of Remote Sensing no. 25(9): 1565–1596.

de Bie, S. 1991. Wildlife resources of the West African Savanna, Wageningen Agricultural University Papers 91.2. Wageningen: Wageningen University.

Dieye A. M., and Roy D. P. (2012). A Study of Rural Senegalese Attitudes and Perceptions of Their Behavior to Changes in the Climate. Environmental management: no. 50: 929–941.

Fjelde H., and von Uexkull N. (2012). Climate triggers: Rainfall anomalies, vulnerability and communal conflict in sub-Saharan Africa. Political Geography no. 31(7): 444–453.

Gemenne F., Barnett J., Adger W. N., and Dabelko G. D. (2014). Climate and security: evidence, emerging risks, and a new agenda. Climatic Change no. 123(1): 1–9.

Gizelis T., and Wooden A. (2010). Water resources, institutions, & intrastate conflict. Political Geography no. 29(8): 444–453.

Grégoire J.-M., Eva H. D., Belward A. S., Palumbo I., Simonetti D., and Brink A. (2013). Effect of land-cover change on Africa's burnt area. International Journal of Wildland Fire no. 22(2): 107–120.

Hendrix, C. S., and I. S. 2012. "Climate change, rainfall, and social conflict in Africa." Journal of Peace Research no. 49 (1):35–50.

Hochet, P. 2005. La gestion décentralisée des ressources pastorales de la commune de Kouri: association culture-élevage, organisation paysanne et négociation dans le Minyankala (Sud-Est du Mali). Paris: Groupe de recherche et d'échanges technologiques (GRET).

Hsiang S. M., and Burke M. (2014). Climate, conflict, and social stability: what does the evidence say? Climatic Change 123: 39–55.

Hsiang S. M., and Meng K. C. (2014). Reconciling disagreement over climate–conflict results in Africa. Proceedings of the National Academy of Sciences 111(6): 2100–2103.

Institut Nationale de la Statistique de Mali (2010). National Census, Government of Mali, Bamako.

IPCC. 2014. "Summary for Policymakers." In Climate Change 2014: Impacts, Adaptation, and Vulnerability. Part A: Global and Sectoral Aspects. Contribution of Working Group II to the Fifth Assessment Report of the Intergovernmental Panel on Climate Change, edited by C. B. Field, V.R. Barros, D.J. Dokken, K.J. Mach, M.D. Mastrandrea, T.E. Bilir, M. Chatterjee, Y.O. Estrada K.L. Ebi, R.C. Genova, E.S. B. Girma, A.N. Kissel, S. Levy, MacCracken, P.R. Mastrandrea and L.L.White, 1–32. Cambridge: Cambridge University Press.

Kent M., and Coker P. (1992). Vegetation description and analysis, John Wiley & Sons, Chichester.

Kazianga H., Masters W. A., and McMillan M. S. (2014). Disease control, demographic change and institutional development in Africa. Journal of Development Economics 110: 313–326.

Kossoumna L., Dugué P., and Torquebiau E. (2010). Change of practices by settling transhumant Mbororo farmers in Northern Cameroon. Cahiers Agricultures 19(1): 60–67.

Lane C. R. (1998). Custodians of the Commons: Pastoral Land Tenure in East & West Africa, EarthScan Publishers, London.

Le Houérou H. N. (1989). The grazing land ecosystems of the African Sahel, Springer-Verlag, Heidelberg.

Leach M. (2004). Introduction to special issue: security, socioecology, polity: Mande hunters, civil society, and nation-states in contemporary West Africa. Africa Today no. 50(4): vii–xvi.

Mali Helvetas. (2007). Guide Juridique: la ressource naturelle l'eau, Helvetas/Coopération Suisse, Bamako.

Mertz O., D'haen S., Maiga A., Moussa I. B., Barbier B., Diouf A., Diallo D., Da E. D., and Dabi D. (2012). Climate variability and environmental stress in the Sudan-Sahel zone of West Africa. AMBIO: A Journal of the Human Environment: no. 41: 380–392.

Miehe S., Kluge J., Von Wehrden H., and Retzer V. (2010). Long-term degradation of Sahelian rangeland detected by 27 years of field study in Senegal. Journal of Applied Ecology no. 47(3): 692–700.

Moritz M. (2010). Understanding Herder-Farmer Conflicts in West Africa: Outline of a Processual Approach. Human Organization no. 69(2): 138–148.

Naess L. O., Sullivan M., Khinmaung J., Crahay P., and Otzelberger A. (2009). Changing climates, changing lives: Adaptation strategies of pastoral and agro-pastoral communities in Ethiopia and Mali, Institute for Development Studies, London.

Niamir-Fuller M. (1999). Managing Mobility in African Rangelands: The Legitimization of Transhumance, Intermediate Technologies Publications Ltd., London.

O'Loughlin J., Witmer F. D. W., Linke A. M., Laing A., Gettelman A., and Dudhia J. (2012). Climate variability and conflict risk in east Africa, 1990–2009. Proceedings of the National Academy of Sciences no. 109(45): 18344–18349.

Quesnel A. (1999). Dynamique de Peuplement des Zones Rurales Libérées de l'Onchocercose en Afrique de l'Ouest: Synthèse des Monographies Nationales, Food and Agricultural Organisation, Rome.

Raleigh C. (2010). Political Marginalization, Climate Change, and Conflict in African Sahel States. International Studies Review no. 12: 69–86.

Somé, A, J. S. Ouedraogo, and D.-Y. Alexandre. 2000. "Biodiversité et fonctionnement des écosystèmes post-culturaux de la zone Soudanienne (Burkina Faso)." In La jachère en Afrique tropicale: rôles, aménagement, alternatives: 1. Actes du séminaire international, edited by Floret Christian and Roger Pontanier, 422–430. Paris: John Libbey.

Theisen O. M., Gleditsch N. P., and Buhaug H. (2013). Is climate change a driver of armed conflict? Climatic change no. 117(3): 613–625.

Tonah S. (2006). Migration and Farmer-Herder Conflicts in Ghana's Volta Basin. Canadian Journal of African Studies no. 40(1): 152–177.

Traoré S. (2002). Straying Fields: Tenure Problems for Pastoralists in the Ferlo, Senegal. In Toulmin C., Lavigne Delville P., and Traoré S. (eds.), The Dynamics of Resource Tenure in West Africa, James Currey, London.

Turner M. D. (1999). Merging Local and Regional Analyses of Land-Use Change: The Case of Livestock in the Sahel. Annals of the Association of American Geographers no. 89(2): 192–219.

Turner M. D. (2003). Reflections on the Use of Remote Sensing and Geographic Information Science in Human Ecological Research. Human Ecology no. 31(2): 255–279.

Turner M. D. (2004). Political ecology and the moral dimensions of "resource conflicts": the case of farmer–herder conflicts in the Sahel. Ethics in Political Ecology no. 23(7): 863–889.

UNEP (2011). Climate change, conflict and migration in the Sahel, United Nations Environment Programme, Nairobi.

Walters B., and Vayda A. (2009). Event Ecology, Causal Historical Analysis, and Human–Environment Research. Annals of the Association of American Geographers no. 99(3): 534–552.

West C. T., Roncoli C., and Ouattara F. (2008). Local perceptions and regional climate trends on the Central Plateau of Burkina Faso. Land Degradation & Development no. 19(3): 289–304.
Acknowledgments
The author wishes to thank Lassine Ba, Mamadou Diakite, and Ibrahim Sow for able assistance in the field data collection; Matthew Turner, Paul Laris, and three anonymous reviewers for their helpful feedback on the manuscript; as well as Masrudy Omri for cartographic design. Any errors remain the responsibility of the author.
About this article
Cite this article
Brottem, L.V. Environmental Change and Farmer-Herder Conflict in Agro-Pastoral West Africa. Hum Ecol 44, 547–563 (2016). https://doi.org/10.1007/s10745-016-9846-5
Keywords
Farmer-herder conflict

Environmental change

Transhumance

Resource tenure

West Africa

Pastoralism