Abstract
Studies on the management of biosecurity outbreaks have increased in recent years. Whether these outbreaks affect plant, animal, or human health, there is a strong tendency to employ an "emergency modality" management approach which focuses on speedy eradication and containment. However, there is conflict between rapid response management and prescribed best practices for stakeholder engagement. To explore these tensions, we focus on the 2012 Asian longhorn beetle outbreak and eradication programme in Kent, England. Hailed as a success story by policy leaders, this case study is explored using qualitative research with residents who were directly affected by the eradication. By considering the specific impacts of tree health management on a local level, we recommend that outbreak management programmes take an "open" approach (Leach 2010). This includes focusing on good communication and long term democratic engagement, which are crucial for cultivating trust and promoting biosecure citizenship.
This is a preview of subscription content, log in to check access.
Access options
Buy single article
Instant access to the full article PDF.
US$ 39.95
Price includes VAT for USA
Subscribe to journal
Immediate online access to all issues from 2019. Subscription will auto renew annually.
US$ 99
This is the net price. Taxes to be calculated in checkout.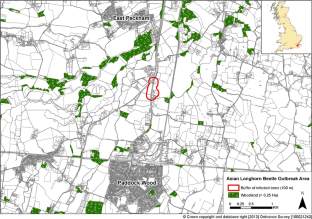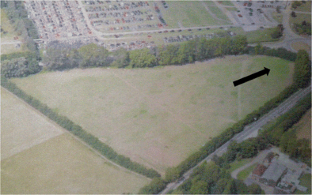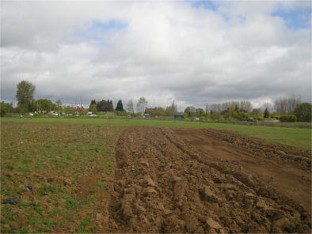 Notes
1.

All names have been changed to protect participants' anonymity.
References
Barker, K. (2010). Biosecure citizenship: politicising symbiotic associations and the construction of biological threat. Transactions of the Institute of British Geographers 35: 350–363.

Brasier, C. M. (2008). The biosecurity threat to the UK and global environment from international trade in plants. Plant Pathology 57: 792–808.

Brockerhoff, E. G., Bain, J., Kimberley, M., and Knížek, M. (2006). Interception frequency of exotic bark and ambrosia beetles (Coleoptera: Scolytinae) and relationship with establishment in New Zealand and worldwide. Canadian Journal of Forest Research 36: 289–298.

Buller, H. (2013). Introducing aliens, reintroducing natives: a conflict of interest for biosecurity. In Dobson, A., Barker, K., and Taylor, S. L. (eds.), Biosecurity: The Socio-Politics of Invasive Species and Infectious Diseases. Routledge, London, pp. 183–198.

Chambers, J., Barker, K., and Rouse, A. (2012). Reflections on the UK's approach to the 2009 swine flu pandemic: conflicts between national government and local management of the public health response. Health and Place 18: 737–745.

Chase, L. C., Decker, D. J., and Lauber, T. B. (2004). Public participation in wildlife management: what do stakeholders want? Society and Natural Resources 17: 629–639.

Cheng, A. S., Kruger, L. E., and Daniels, S. E. (2003). "Place" as an integrating concept in natural resource politics: propositions for a social science research agenda. Society & Natural Resources 16(2): 87–104.

Ciesla, W. M. (2011). Forest Entomology: A Global Perspective. Blackwell, Oxford.

Collier, S. J., and Lakoff, A. (2008). The Problem of Securing Health' in Biosecurity Interventions: Global Health and Security in Question. Columbia University Press, New York, pp. 7–32.

Corbin, J., and Strauss, A. (2008). Basics of Qualitative Research: Techniques and Procedures for Developing Grounded Theory. Sage, London.

EPPO. (2012). EPPO Technical Document No. 1061, EPPO Study on the Risk of Imports of Plants for Planting. EPPO, Paris, www.eppo.int/QUARANTINE/EPPO_Study_on_Plants_for_planting.pdf.

Flint, C. (2006). Community perspectives on spruce beetle impacts on the Kenai Peninsula, Alaska. Forest Ecology and Management 227: 207–218.

Flint, C. (2007). Changing forest disturbance regimes and risk perceptions in Homer. Alaska Risk Analysis 27: 1597–1608.

Gilchrist, V. J., and Williams, R. L. (1999). Key informant interviews. In Crabtree, B. F., and Miller, W. L. (eds.), Doing Qualitative Research, 2nd ed. London, Sage, pp. 73–88.

Haack, R. A., Herard, F., Sun, J., and Turgeon, J. J. (2010). Managing invasive populations of Asian onghorned beetle and citrus longhorned beetle: a worldwide perspective. Annual Review of Entomology 55: 521–546.

Hinchliffe, S., Allen, J., Lavau, S., Bingham, N., and Carter, S. (2012). Biosecurity and the topologies of infected life: from borderlines to borderlands. Transactions of the Institute of British Geographers 38(4): 531–543.

Hulme, P. E., Bacher, S., Kenis, M., Klotz, S., Kühn, I., Minchin, D., Nentwig, W., Olenin, S., Panov, V., Pergl, J., Pyšek, P., Roques, A., Sol, D., Solarz, W., and Vilà, M. (2008). Grasping at the routes of biological invasions: a framework for integrating pathways into policy. Journal of Applied Ecology 45: 403–414.

Leach, M., Scoones, I., and Stirling, A. (2010). Governing epidemics in an age of complexity: narratives, politics, and pathways to sustainability. Global Environmental Change 20: 369–377.

Leibhold, A. M., Brockerhoff, E. G., Garret, L. J., Parke, J. L., and Britton, K. O. (2012). Live plant imports: the major pathway for forest insect and pathogen invasions of the US. Frontiers in Ecology and the Environment 10(3): 135–143.

Mackenzie, B. F., and Larson, B. M. H. (2010). Participation under time constraints: landowner perceptions of rapid response to the emerald ash borer. Society and Natural Resources 23: 1013–1022.

Macleod, A., Evans, H. F., and Baker, R. H. A. (2002). An analysis of pest risk from an Asian longhorn beetle (Anaplophora glabripennis) in the European Community. Crop Protection 21: 635–645.

Mumford, J. (2013). Biosecurity management practices: determining and delivering a response. In Dobson, A., Barker, K., and Taylor, S. L. (eds.), Biosecurity: The Socio-Politics of Invasive Species and Infectious Diseases. Routledge, London, pp. 105–120.

Palmer, S., Martin, D., DeLauer, V., and Rogan, J. (2014). Vulnerability and Adaptive Capacity in Response to the Asian Longhorned Beetle Infestation in Worcester, Massachusetts. Human Ecology, [available online]

Perrings, C., Williamson, M., Barbier, E. B., Delfino, D., Dalmazzone, S., Shogren, J., Simmons, P., and Watkinson, A. (2002). Biological Invasion Risks and the Public Good: an Economic Perspective. Conservation Ecology 6(1): 1.

Reed, M. S. (2008). Stakeholder participation for environmental management: a literature review. Biological Conservation 141(10): 2417–2431.

Robson, C. (2002). Real world research, 2nd ed. Blackwell, Oxford.

Rodríguez-Labajos, B., Binimelis, R., and Monterroso, I. (2009). Multi-level driving forces of biological invasions. Ecological Economics 69: 63–75.

Straw, N., and Tilbury, C. (2012). Report on the outbreak of Asian longhorn beetle (Anaplophora glabripennis) at Paddock Wood, Kent, in 2012. Internal report for Forest Research 02/10/2012

USDA. (2005). Addressing the Risks Associated with the Importation of Plants for Planting: A White Paper, www.aphis.usda.gov/import_export/plants/plant_imports/downloads/q37_whitepaper.pdf.

Webber, J. (2010). Pest risk analysis and invasion pathways for plant pathogens. New Zealand Journal of Forestry Science 40: 45–56.

Wynne, B. (1989). Sheepfarming after chernobyl: a case study in communicating scientific information. Environment Science and Policy for Sustainable Development 31(2): 10–29.
Acknowledgements
This research would not have been possible without the residents of Paddock Wood who so generously gave us their time and their stories, and we are sincerely thankful for their participation. We are also grateful for comments and suggestions from Edward Eaton and Chris Quine on early versions of this paper, as well as for the constructive and thoughtful feedback we received from reviewers at Human Ecology. The Department for Food, Environment, and Rural Affairs (Defra) supplied funding for this research as part of the Tree Health and Plant Biosecurity Action Plan (Project TH0107). Please note that the study results expressed in this paper are those of the authors and do not necessarily reflect the views of funders.
About this article
Cite this article
Porth, E.F., Dandy, N. & Marzano, M. "My garden is the one with no trees:" Residential Lived Experiences of the 2012 Asian Longhorn Beetle Eradication Programme in Kent, England. Hum Ecol 43, 669–679 (2015). https://doi.org/10.1007/s10745-015-9788-3
Keywords
Outbreak management

Stakeholder engagement

Introduced species

Tree health

Qualitative research

Southeastern England