Abstract
Discussions of maize agriculture in Mexico often treat "maize" as a uniform commodity, sold in a relatively homogeneous market, and for which there is a single, "economically rational" production strategy. Based on qualitative research on maize value chains, we suggest that this unitary notion entails significant oversimplifications. We offer a heuristic model of farm-size related "profitability crossover," based on observations of highland maize varieties' roles within a series of farm-cycle opportunities and constraints. We suggest that while improved maize varieties may be profitable for large-scale farms taking advantage of economies of scale, landrace cultivation may offer advantages to small- to medium-scale farmers, who utilize a diverse range of input strategies, and sell their products in specialty markets. Understanding maize agriculture as a multi-product and multi-market pursuit rather than uniform commodity production would add greater depth to policy and academic debates.
Access options
Buy single article
Instant access to the full article PDF.
US$ 39.95
Tax calculation will be finalised during checkout.
Subscribe to journal
Immediate online access to all issues from 2019. Subscription will auto renew annually.
US$ 79
Tax calculation will be finalised during checkout.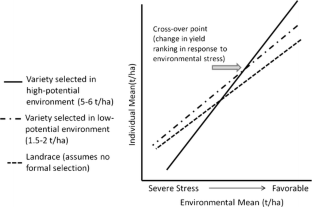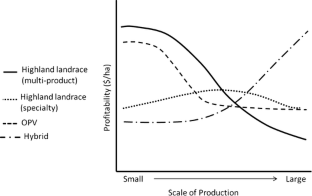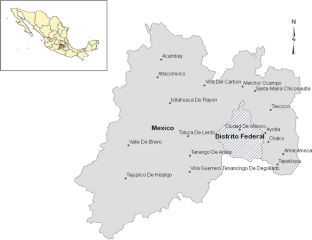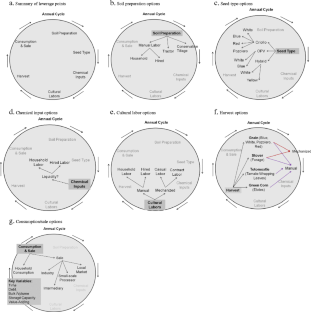 Notes
1.

The North American Free Trade Agreement (NAFTA), for example, treats maize as a single commodity, notwithstanding that white and yellow maize are sold separately on the international market and differ in price.

2.

See Bellon et al. (2005a) for a typology of local and improved maize germplasm in Mexico.

3.

Farmers' perception of the riskiness of a given variety may be contextual. Brush et al. (1988) found that farmers cultivating flat, lowland areas of Chiapas in Mexico considered a particular improved variety to be less risky than landraces, due to its shorter stature and decreased propensity to lodging.

4.

A more robust analysis would include factors which we did not explore in-depth, such as existing resource endowments (especially soil quality, and sources of animal or mechanized traction), labor availability (e.g., household size and age), and other non-maize sources of household income (e.g., savings/credit). Researchers typically explore these variables in structured, household-level studies which pre-define their study populations by some variable on which households are assumed to be comparable, such as participation in maize farming, area planted, etc. The methodology we applied explores relationships among actors whose resources and activities are explicitly incommensurable, or statistically incomparable, including farmers, market traders, and maize processors.

5.

Transaction costs are "the costs other than the money price that are incurred in trading goods or services" (Johnson 2005). In the case of Mexico, transaction costs that farmers face include: finding and contracting casual laborers; identifying a buyer for the maize harvest; and organizing transport of the harvest. For a buyer or large-scale industrial processor, transaction costs (time, transportation, search costs) are implicit in each individual purchase of maize grain. These actors prefer acquiring a large, uniform volume of maize through fewer purchase transactions.

6.

The wide array of unique permutations of soil, seed, agrichemical, labor, and marketing options for maize-production results in a far more complex decision-making process than is often perceived by 'outsiders,' i.e., anyone who is not a small farmer and includes researchers, development practitioners and policy makers (Bunch 1982:30).

7.

PROCAMPO is a generalized per-hectare agricultural subsidy and the most widely available farming support mechanism in Mexico.

8.

Effectively, an individual farmer's discount rate may fall between these two points. Although they might expect to earn 130 pesos/day for their own labor on others' farms, the fact that such opportunities are temporary and would likely overlap with the period of highest labor requirements on their own plots may effectively reduce the value of agricultural wage-labor in the farmer's eyes: for a week of 130 peso/day labor at a key time, a farmer might risk sacrificing an equivalent or greater proportion of his or her own yield.

9.

10.

This assumption may not hold true for all products or under all circumstances. For example, at the time of research there were no hybrid varieties of blue maize or pozole maize available that paralleled the performance of landrace varieties. Farmers also suggested that they preferred landrace varieties to hybrids for totomoxtle because the shape and size of landrace leaves was superior for tamale production. In contrast, for elotes hybrids were considered to be equal or superior to landraces.

11.

A thorough discussion addressing the historical roots of unequal land distribution falls outside the scope of this paper.

12.

Lerner and Eakin (2011) similarly argue that the multi-functionality of Mexico's peri-urban maize landscapes may reinforce household food security.

13.

Kraft et al. (2010) observe similar impacts of the market on the diversity of Mexican chili peppers.
References
Adger, W. N. (2000). Social and Ecological Resilience: Are They Related? Progress in Human Geography 24(3): 347–364.

Appendini, K. (2001). De la milpa a los tortibonos: La reestructuración de la política alimentaria en México, 2nd ed. El Colegio de Mexico and The United Nations Institute for Social Development, Mexico City.

Aragon Cuevas, F., Taba, S., Hernández Casillas, J. M., Figueroa Cárdenas, J. de D., and Serrano Altamirano, M. C. V. (2006). Actualización de la información sobre los maíces criollos de Oaxaca. Instituto Nacional de Investigaciones Forestales Agrícolas y Pecuarias (INIFAP), Informe final SNIB-CONABIO proyecto No. CS002 México D. F. Available online at: http://www.conabio.gob.mx/institucion/proyectos/resultados/InfCS002.pdf. Accessed 31 August 2011.

Arellano Hernández, A., and Arriaga Jordán, C. (2001). Why Improved Maize (Zea Mays) Varieties are Utopias in the Highlands of Central Mexico. Convergencia 8(25): 255–276.

Barkin, D. (2002). The Reconstruction of a Modern Mexican Peasantry. Journal of Peasant Studies 30(1): 73–90.

Bellon, M. R. (1996). The Dynamics of Crop Infraspecific Diversity: A Conceptual Framework at the Farmer Level. Economic Botany 50(1): 26–39.

Bellon, M. R, and Taylor, J. E, (1993). "Folk" Soil Taxonomy and the Partial Adoption of New Seed Varieties. Economic Development and Cultural Change 41(4): 763–786.

Bellon, M., and Brush, S. B. (1994). Keepers of Maize in Chiapas, Mexico. Economic Botany 48: 196–209.

Bellon, M., and Hellin, J. (2011). Planting Hybrids, Keeping Landraces: Agricultural Modernization and Tradition Among Small-Scale Maize Farmers in Chiapas, Mexico. World Development 39(8): 1434–1443 doi:10.1016/j.worlddev.2010.12.010.

Bellon, M., Adato, M., Becerril, J., and Mindek, D. (2005a). The Impact of Improved Maize Germplasm on Poverty Alleviation: The Case of Tuxpeño-Derived Materials in Mexico. CIMMYT, Mexico.

Bellon, M., Hodson, D., Bergvinson, D., Beck, D., Martínez Romero, E., and Montoya, Y. (2005b). Targeting Agricultural Research to Benefit Poor Farmers: Relating Poverty Mapping to Maize Environments in Mexico. Food Policy 30(5–6): 476–492.

Bellon, M.R., Hodson, D. and Hellin, J. (2011). Assessing the vulnerability of traditional maize seed systems in Mexico to climate change. PNAS 108(33): 13432–13437.

Brush, S. B. (1995). In Situ Conservation of Landraces in Centers of Crop Diversity. Crop Science 35: 346–354.

Brush, S. B. (2000). The issues of in situ conservation of crop genetic resources. In Brush, S. B. (ed.), Genes in the Field: On-Farm Conservation of Crop Genetic Diversity. IPGRI, Rome, pp. 3–26.

Brush, S. B., Bellon, M., and Schmidt, E. (1988). Agricultural Development and Maize Diversity in Mexico. Human Ecology 16(3): 307–328.

Brush, S. B., Taylor, J. E., and Bellon, M. R. (1992). Technology Adoption and Biological Diversity in Andean Potato Agriculture. Journal of Development Economics 39: 365–387.

Bunch, R. (1982). Two Ears of Corn: A Guide to People-Centered Agriculture. World Neighbors, Oklahoma.

Burke, M. B., Lobell, D. B., and Guarino, L., (2009). Shifts in African crop climates by 2050, and the implications for crop improvement and genetic resources conservation. Global Environmental Change 17: 317–325.

Cameron, M. A., and Tomlin, B. W. (2002). The Making of NAFTA: How the Deal was Done. Cornell University Press: Ithaca, New York.

Ceccarelli, S. (1989). Wide Adaptation: How Wide? Euphytica 40: 197–205.

Ceccarelli, S. (1994). Specific Adaptation and Breeding for Marginal Conditions. Euphytica 77(3): 205–219.

Chambers, K. J., Brush, S. B., Grote, M. N., and Gepts, P. (2007). Describing Maize (Zea mays L.) Landrace Persistence in the Bajío of Mexico: A Survey of 1940s and 1950s Collection Locations. Economic Botany 61(1): 60–72.

Cronon, W. (1991). Nature's Metropolis: Chicago and the Great West. W. W. Norton, New York.

Devaux, A., Hortona, D., Velasco, C., Thiele, G., López, G., Berneta, T., Reinoso, I., and Ordinolac, M. (2009). Collective Action for Smallholder Market Access. Food Policy 34(1): 31–38.

Dixon, J., Hellin, J., Erenstein, O., and Kosina, P. (2007). U-Impact Pathway for Diagnosis and Impact Assessment of Crop Improvement. The Journal of Agricultural Science 145(3): 195–206.

Esteva, G., and Marielle, C. (eds.) (2003). Sin maíz no hay país. Consejo Nacional para la Cultura y las Artes, México.

Fitting, E. (2004). No hay dinero en la milpa': El maíz y el hogar transnacional del sur del valle de Tehuacan. In Binford, L. (ed.), La Economía Política de la Migración Internacional en Puebla y Veracruz: Siete Estudios de Caso. CONACYT, Mexico, pp. 61–101.

Gary, J. D. (ed.) (1985). Xolocotzia: Obras De Efraim Hernandez Xolocotzi. Universidad Autonoma Chapingo, Mexico City. 428 pp.

Gibson-Graham, J. K. (2008). Diverse Economies: Performative Practices for 'Other Worlds'. Progress in Human Geography 32(5): 613–632.

Guarino, L., Lobell, D. B., and Nature Publishing Group (2011). A Walk on the Wild Side. Nature Climate Change 1(8): 374–375 doi:10.1038/nclimate1272.

Gudeman, S., and Rivera, A. (1990). Conversations in Colombia: The Domestic Economy in Life and Text. Cambridge University Press, Cambridge.

Harlan, J. (1975). Our Vanishing Genetic Resources. Science 188: 618–621.

Haussman, B. I. K., and Parzies, H. K. (2009). Methodologies for Generating Variability. Part 1: Use of genetic resources in plant breeding. In: Ceccarelli, S., Guimarães, E.P., and Weltzein, E. (eds.), Plant Breeding and Farmer Participation. Food and Agriculture Organization of the United Nations (FAO): Rome, Italy. pp. 107–128.

Heisey, P., Tetlay, K. A., Ahmad, Z., and Ahmad, M. (1993). Varietal Change in Post-Green Revolution Agriculture: Empirical Evidence for Wheat in Pakistan. Journal of Agricultural Economics 44(3): 428–442.

Hellin, J. (2012). Agricultural Extension, Collective Action and Innovation Systems: Lessons on Network Brokering from Peru and Mexico. The Journal of Agricultural Education and Extension 18(2): 141–159.

Hellin, J., Griffith, A., and Albu, M. (2005). Mapping the market: market-literacy for agricultural research and policy to tackle rural poverty in Africa. In Almond, F. R., and Hainsworth, S. D. (eds.), Beyond Agriculture—Making Markets Work for the Poor. Proceedings of an international seminar, 28 February–1 March, 2005. Westminster, London, UK. Crop Post-Harvest Programme (CPHP), Natural Resources International Limited, Aylesford, Kent and Practical Action, Bourton-on-Dunsmore, Warwickshire, UK, pp. 109–148.

Hellin, J., Keleman, A., and Atlin, G. (2010). Smallholder Farmers and Maize in Mexico: A Value-Chain Approach to Improved Targeting of Crop-Breeding Programs. Journal of New Seeds 11(3): 262–280.

INEGI (Instituto Nacional de Geografía e Estadística). (2011). Población: Rural y urbana. Available online at: http://cuentame.inegi.org.mx/poblacion/rur_urb.aspx?tema=P Accessed 24 Aug 2012.

Johnson, P. M. (2005). A Glossary of Political Economy Terms: Transaction Costs. Available online at http://www.auburn.edu/∼johnspm/gloss/transaction_costs. Accessed 11 March 2012.

Keleman, A. (2010). Institutional Support and In Situ Conservation in Mexico: Biases Against Small-Scale Maize Farmers in Post-NAFTA Agricultural Policy. Agriculture and Human Values 27(1): 13–28.

Keleman, A., and Hellin, J. (2009). Specialty Maize Varieties in Mexico: A Case Study in Market-Driven Agro-Biodiversity Conservation. Journal of Latin American Geography 8(2): 147–174.

Keleman, A., and García Rañó, H. 2011. The Mexican tortilla crisis of 2007: the impacts of grainprice increases on food-production chains. Development in Practice 21(4–5): 550–565.

Keleman, A., García Rañó, H., and Hellin, J. (2009). Maize Diversity, Poverty, and Market Access: Lessons from Mexico. Development in Practice 19(2): 187–199.

King, A. (2006). Trade and Totomoxtle: Livelihood strategies in the Tontonacan region of Veracruz, Mexico. Agriculture & Human Values 24(1): 29–40.

Kraft, K. H., Luna Ruíz, J. J., and Gepts, P. (2010). Different Seed Selection and Conservation Practices for Fresh Market and Dried Chile Farmers in Aguascalientes, Mexico. Economic Botany 64(4): 318–28.

Latournerie Moreno, L., Tuxill, J., Yupit Moo, E., Arias Reyes, L., Alejo, J. C., and Jarvis, D. I. (2006). Traditional Maize Storage Methods of Mayan Farmers in Yucatan, Mexico: Implications for Seed Selection and Crop Diversity. Biodiversity and Conservation 15(5): 1771–1795.

Lerner, A. M., and Eakin, H. (2011). An Obsolete Dichotomy? Rethinking the Rural–Urban Interface in Terms of Food Security and Production in the Global South. The Geographical Journal 177(4): 311–320.

Levy, and Van Wijbergen (1992). Maize and the Free Trade Agreement Between Mexico and the United States. World Bank Economic Review 6(3): 481–502.

Lipper, L., and Cooper, D. (2009). Managing plant genetic resources for sustainable use in food and agriculture: Balancing the benefits in the field. In: Kontoleon, A., Pascual U., and Smale M. (eds.), Agrobiodiversity, Conservation, and Economic Development. Routledge: London and New York.

Lipper, L., Anderson, L., and Dalton, T. (2010). Seed Trade in Rural Markets: Implications for Crop Diversity and Development. Earthscan, London.

Lipton, M. (With R. Longhurst.) (1989). New Seeds and Poor People. Unwin Hyman: London.

Lobell, DB, Burke, M. B., Tebaldi, C., Mastrandrea, M. D., Falcon, W. P., Naylor, R. L. (2008). Prioritizing climate change adaptation needs for food security in 2030. Science 319(5863): 607–10.

Long, N. and Villarreal, M. (1998). Small Product, Big Issues: Value Contestations and Cultural Identities in Cross-Border Commodity Networks. Development and Change, 29: 725–750.

Malinowski, B., and de la Fuente, J. (1982). The Economics of a Mexican Market System. Routledge & Kegan Paul, Ltd, London.

Mayer, E. (2002). The Articulated Peasant: Household Economies in the Andes. Westview Press, Boulder.

McDonald, J. H. (1997). Privatizing the Family Farmer: NAFTA and the Transformation of the Mexican Dairy Sector. Human Organization 56(3): 321–332.

McDonald, J. H. (2001). Reconfiguring the Countryside: Power, Control, and the (Re)Organization of Farmers in West Mexico. Human Organization 60(3): 247–258.

Nadal, A. (2000). The Environmental and Social Impacts of Economic Liberalization on Corn Production in Mexico. WWF International and Oxford GB, Gland, pp. 1–113.

Nadal, A. (2002). Zea mays: effects of trade liberalization on Mexico's corn sector. In Deere, C. L., and Esty, D. C. (eds.), Greening the Americas: NAFTA's Lessons for Hemispheric Trade. The MIT Press, Cambridge, pp. 143–162.

Nadal, A., and García Rañó, H. (2006). Trade, Poverty, and the Environment: A Case Study in the Biosphere Reserve Sierra de Santa Marta. Final Report to World Wildlife Foundation, Mexico.

Nelson, D. R., Adger, W. N., and Brown, K. (2007). Adaptation to Environmental Change: Contributions of a Resilience Framework. Annual Review of Environment and Resources 32: 395–419.

Netting, R. M. C. (1993). Smallholders, Householders: Farm Families and the Ecology of Intensive, Sustainable Agriculture. Stanford University Press, Stanford.

Ortega Paczka, R. (2003). La Diversidad del Maíz en México. In Esteva, G., and Marielle, C. (eds.), Sin maíz no hay país. Consejo Nacional para las Culturas Populares, Mexico, pp. 123–154.

Ortega-Packza, R. (1999). Genetic Erosion in Mexico. Genetic Erosion of Crop Populations in Centers of Diversity: A Revision. Proceedings of the Technical Meeting on the Methodology of the FAO World Information and Early Warning System on Plant Genetic Resources held at the Research Institute of Crop Production, Prague, Czech Republic 21–23 June 1999. Available online at: http://apps3.fao.org/wiews/Prague/Paper10.jsp#Mexico. Accessed 15 Feb. 2011.

Ortega-Paczka, R. (1973). Variación en maíz y cambios socioeconómicos en Chiapas, México 1946–1971. MS Thesis. Colegio de Postgraduados, Chapingo, México. (unpublished.)

Perales, H. R., and Hernández Casillas, J. M. (2005). Diversidad del maíz en Chiapas. In González-Espinosa, M., Ramírez Marcial, N., and Ruiz-Montoya, L. (eds.), Diversidad biológica de Chiapas. Plaza y Valdés/ECOSUR/COCYTECH, México City, pp. 337–355.

Perales, H. R., Brush, S. B., and Qualset, C. O. (2003). Dynamic Management of Maize Landraces in Central Mexico. Economic Botany 57(1): 21–34.

Perales, H. R., Benz, B. F., and Brush, S. B. (2005). Maize Diversity and Ethnolinguistic Diversity in Chiapas, Mexico. PNAS 102(3): 949–954.

Romero, J., and Puyana, A. (2006). Diez años con el TLCAN: Las experiencias del sector agropecuario mexicano. FLACSO-El Colegio de México, Mexico City.

Scott, J. C. (1976). The Moral Economy of the Peasant: Rebellion and Subsistence in Southeast Asia. Yale University, New Haven.

Sedagro. (2006). "Estimación de Rendimientos de Maíz, Trigo, y Cebada Forrajera: Ciclo Primavera-Verano 2005." SEDAGRO public information files. Mecatepec, Estado de México.

SIAP (Sistema de Información Agroalimentaria y Pesquera). (2010). Agricultura: Producción Anual: Cierre de la producción agrícola por cultivo. Available online at http://www.siap.gob.mx/index.php?option=com_wrapper&view=wrapper&Itemid=350. Accessed 3 June 2012.

Sneddon, C. (2007). Nature's Materiality and the Circuitous Paths of Accumulation: Dispossession of Freshwater Fisheries in Cambodia. Antipode 39(3): 167–193.

Soleri, D., and Cleveland, D. (2007). Tejate: Theobroma cacao and T. bicolor in a Traditional Beverage from Oaxaca, Mexico. Food and Foodways 15: 107–118.

Suppe, F. (1987). The Limited Applicability of Agricultural Research. Agriculture and Human Values 5(4): 4–14.

Taylor, J. E., Dyer, G., and Yúnez Naude, A. (2005). Disaggregated Rural Economywide Models for Policy Analysis. World Development 33(10): 1671–1688.

Trading Economics. (2012). Employment in agriculture (% of total employment) in Mexico. Available online at: http://www.tradingeconomics.com/mexico/employment-in-agriculture-percent-of-total-employment-wb-data.html. Accessed 3 June 2012.

Tripp, R. (1997). New Seeds and Old Laws. Intermediate Technology Publications, London.

Tsing, A. (2005). Friction: An Ethnography of Global Connection. Princeton University Press, Princeton.

Tsing, A. (2009). Beyond Economic and Ecological Sandardisation. The Australian Journal of Anthropology 20: 347–368.

Tuxill, J., Arias Reyes, L., Latournerie Moreno, L., Cob Uicab, V., and Jarvis, D. I. (2010). All maize is not equal: maize variety choices and Mayan foodways in rural Yucatan. In: Staller, J. E., and Carrasco, M. D. (eds.), Pre-columbian Foodways: Interdiscipilanary Approaches to Food, Culture, and Markets in Ancient Mesoamerica. Springer, New York, pp. 467–486.

Wellhausen, E. J., Roberts, L. M., Hernandez, X. E., and Mangelsdorf, P. C. (1952). Races of Maize in Mexico: Their Origin, Characteristics and Distribution. The Bussey Institution of Harvard University, Cambridge.

World Bank. (2011). Mexico: Data. In: http://data.worldbank.org/country/mexico. Accessed 8 June 2011.

Yúnez-Naude, A. (2003). The Dismantling of CONASUPO, A Mexican State-Trader in Agriculture. The World Economy 26: 97–122.

Yúnez-Naude, A.,Juarez-Torres, M., & Barceinas-Paredes, F. (2006). Productive efficiency in agriculture: Corn Production in Mexico. Poster paper prepared for presentation at the International Association of Agricultural Economists Conference, Gold Coast, Australia, August 12–18, 2006. Available online at: http://ageconsearch.umn.edu/bitstream/25754/1/pp060326.pdf Accessed 30 Aug 2011.
Acknowledgements
We are grateful for the insightful comments made by three anonymous reviewers on early drafts of this paper. Research was supported by the USDA-SAGARPA project, Increasing Maize Productivity and Profitability in the State of Mexico. The first author was also supported by a Mickey Leland International Hunger Fellowship. The opinions and data presented in this document are the responsibility of the authors alone.
Appendix
Appendix
About this article
Cite this article
Keleman, A., Hellin, J. & Flores, D. Diverse Varieties and Diverse Markets: Scale-related Maize "Profitability Crossover" in the Central Mexican Highlands. Hum Ecol 41, 683–705 (2013). https://doi.org/10.1007/s10745-013-9566-z
Keywords
Mexico

Maize

Agro-biodiversity

Agricultural development

Small-scale farmers