Abstract
On the basis of two case studies in rural Morocco, one in a mountainous area of the Central High Atlas and the other in the argan tree area of the southwest Atlantic coast, we show how local Berber populations have actively shaped their forest areas through endogenous management systems at different scales: 1) at the individual tree level by differential cutting or trimming which lead to specific conformations of the tree, 2) at the tree stand level, by determining the type, structure and level of resources, and 3) at the landscape level in which complementary patches of forest areas with particular functions are consciously organized within the overall territory. These practices are strongly linked with the overall socioeconomic organization of the local communities, and mix individual with common rights of access and uses. Forests are viewed as part of the domestic sphere of local livelihoods. Hence, they typically constitute what we refer to as rural or domestic forests since they integrate production and conservation with social, political and spiritual dimensions. These features are of importance for considering forester-local community relationships, and for developing alternative forest management policies.
This is a preview of subscription content, log in to check access.
Access options
Buy single article
Instant access to the full article PDF.
US$ 39.95
Price includes VAT for USA
Subscribe to journal
Immediate online access to all issues from 2019. Subscription will auto renew annually.
US$ 99
This is the net price. Taxes to be calculated in checkout.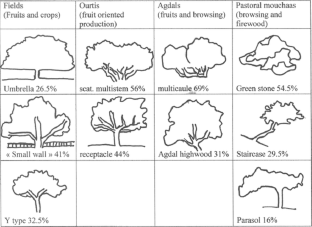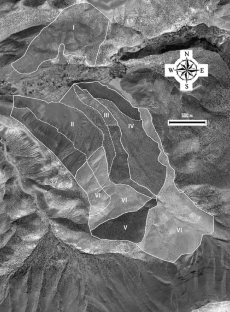 Notes
1.

The agdal Program (2003–2007) "Les agdals du Haut Atlas marocain: biodiversité et gestion communautaire de l'accès aux ressources forestières et pastorales», supported by the French Institute for Biodiversity (IFB); and POPULAR Program (2007–2010) "Politiques publiques et gestion paysanne de l'arbre et de la forêt: alliance durable ou dialogue de dupes?", supported by the French National Research Agency (ANR-06-PADD-014).
References
Agrawal, A. (2007). Forests, Governance, and Sustainability: Common Property Theory and Its Contributions. International Journal of the Commons 1(1): 111–136.

Alaoui, S., Alifriqui, M., and Simmoneaux, V. (2009). Recent Dynamics of the Wet Pastures at Oukaimeden Plateau (High Atlas Mountains, Morocco). Biodiversity and Conservation 18(1): 167–189.

Amblard, H., Bernoux, P., Herreos, G., and Livian, Y. F. (1996). Les Nouvelles Approches Sociologiques Des Organisations. Editions du Seuil, Paris.

Armitage, D. (2005). Adaptative Capacity and Community-Based Natural Resource Management. Environmental Management 35(6): 703–715.

Aubert, P. M. (2010). Action publique et societe rurale dans la gestion des forets marocaines: changement social et efficacite environnementale. PhD Thesis, AgroParisTech-ENGREF, Montpellier, France.

Aubert, P. M., Leroy, M., and Auclair, L. (2009). Moroccan Forestry Policies and Local Forestry Management in the High Atlas: A Cross Analysis of Forest Administration and Local Institutions. Small-scale Forestry 8: 175–191.

Auclair, L., and Alifriqui, M. (2007). Les agdals du Haut Atlas Marocain: Enjeux d'une Recherche Pluridisciplinaire. Cahiers de recherche du Centre Jacques Berque, Rabat 3: 60–79.

Ba, M. (2009). Etude des impacts des usages et pratiques des populations sur les conformations de l'arganier, zone d'Amsitten, Province d'Essaouira. Master Dissertation, ENFI, Salé, Morocco

Behnke, H., Scoones, I., and Kerven, C. (1993). Range Ecology at Desequilibrium. ODI, London.

Bencherifa, A., and Johnson, D. L. (1991). Changing Resource Management Strategies and Their Environmental Impacts in the Middle Atlas Mountains of Morocco. Mountain Research and Development 11: 183–194.

Berkes, F. (2008). Sacred Ecology. Traditional Ecological Knowledge and Management Systems, 2nd ed. Routledge, London.

Berkes, F., Colding, J., and Folke, C. (2003). Navigating Social-Ecological Systems: Building Resilience for Complexity and Change. Cambridge University Press, Cambridge.

Berque, J. (1978). Structures Sociales Du Haut Atlas. PUF, Paris.

Blaikie, P., Brown, K., Stocking, M., et al. (1997). Knowledge in Action: Local Knowledge as a Development Resource and Barriers to its Incorporation in Natural Resource Research and Development. Agricultural Systems 55: 217–237.

Bloch, M. (1995). Devenir le paysage. La clarté pour les Zafimaniry. In Voisenat, C. (ed.), Paysage au pluriel. Editions de la Maison des Sciences de l'Homme, Paris.

Clements, J. E. (1936). Nature and Structure of the Climax. Journal of Ecology 24: 252–284.

Cordier, J. B. (2007). Impacts écologiques des pratiques d'agdal sur les peuplements forestiers et propositions de gestions alternatives. Master Dissertation FIF-ENGREF, Nancy, France.

Cordier, J. B., and Genin, D. (2008). Pratiques Paysannes D'exploitation Des Arbres et Paysages Forestiers du Haut Atlas Marocain. Revue Forestière Française 60(5): 571–588.

Couvreur, G. (1968). La vie Pastorale Dans le Haut Atlas Central. Revue de Géographie du Maroc 13: 3–47.

Daget, P., and Poissonet, J. (1972). Une Methode D'analyse Phytologique Des Prairies. Critères D'application. Annales d'Agronomie 22: 5–41.

Davis, D. (2005). Indigenous Knowledge and the Desertification Debate: Problematising Expert Knowledge in North Africa. Geoforum 36: 509–524.

Dietz, T., Ostrom, E., and Stern, P. (2003). The Struggle to Govern the Commons. Science 302: 1907–1912.

Dominguez, P., Zorondo-Rodriguez, F., and Reyes-Garcia, V. (2010). Relationships Between Religious Beliefs and Mountain Pasture Uses: A Case Study in the High Atlas Mountains of Marrakech, Morocco. Human Ecology 38(3): 351–362.

Gauquelin, T., Bertaudière, V., Montès, N., Badri, W., and Asmode, J. F. (1999). Endangered Stands of Thuriferous Juniper in the Western Mediterranean Basin: Ecological Status, Conservation and Management. Biodiversity and Conservation 8: 1476–1498.

Gellner, E. (1969). Saints of the Atlas. Weidenfeld and Nicolson, London.

Genin, D. (2008). The Agdal system or the art of managing spatio-temporality of forage resources and risks in the High Atlas Mountains of Morocco. In Proceeding of the VIII International Rangeland Congress (ed.), Multifunctional Grasslands in a changing world. Vol. 2, Guangdong People's Publishing House, Guangzhou, China.

Genin, D., and Benchekroun, F. (eds.) (2007). De La Parole Aux Gestes… Eléments De Reflexion Sur Les Dispositifs De Gestion Concertée Des Ressources Forestières et Pastorales Au Maroc. Ed. ENFI-Ambassade de France-IRD, Rabat, Morocco.

Genin D., Kerautret L., Hammi S., and Alifriqui M. (2011). Biodiversité et pratiques d'agdal: un élément de l'environnement à l'épreuve de ses fonctions d'utilité pour les sociétés rurales du Haut Atlas. In Auclair, L., and Alifriqui, M. (eds.), Agdal. Patrimoine socio-écologique de l'Atlas marocain. IRCAM Editions, Rabat, Morocco, (in press).

Gibson, C., Williams, J., and Ostrom, E. (2005). Local Enforcement and Better Forests. World Development 33(2): 273–284.

Hammi, S., Simonneaux, V., Cordier, J. B., Genin, D., Alifriqui, M., Montès, N., and Auclair, L. (2010). Can Traditional Management Buffer Forest Depletion? Evolution of the Moroccan High Atlas Mountains' Forest Using Remote Sensing and Vegetation Analysis. Forest Ecology and Management 260: 1861–1872.

Holmwood, J. (2005). Functionalism and its critics. In Harrington, A. (ed.), Modern Social Theory, an Introduction. Oxford University Press, Oxford.

Ilahiane, H. (1999). The Berber agdal Institution: Indigenous Range Management in the Atlas Mountains. Ethnology 38(1): 21–45.

Joffre, R., Rambal, S., and Ratte, J. P. (1999). The Dehesa System of Southern Spain and Portugal as a Natural Ecosystem Mimic. Agrofrestry Systems 45: 57–79.

Leach, M., Mearns, R., and Scoones, I. (1999). Environment Entitlements: Dynamics and Institutions in Community-Based Natural Resource Management. World Development 27: 225–247.

Lecestre-Rollier, B. (1986). Anthropologie d'un espace montagnard: les Ayt Bou Guemez du Haut Atlas marocain. PhD Thesis, Univ. René Descartes, Paris V, France.

Mahdi, M. (1999). Pasteur de l'Atlas: Production Pastorale, Droit et Rituel. Fondation Conrad Adenauer, Casablanca.

Mahdi, M. (2009). La Tribu au Secours du Développement Pastoral. Etudes Rurales 184: 133–148.

MCEF (1999). Programme Forestier National. Rapport Final. Ed. Ministère Chargé des Eaux et Forêts, Rabat, Morocco.

Merton, R. (1957). Social Theory and Social Structure, Revised and Enlarged. The Free Press of Glencoe, London.

Michon, G., De Foresta, H., Levang, P., and Verdeaux, F. (2007). Domestic Forests: A New Paradigm for Integrating Local Communities' Forestry Into Tropical Forest Science. Ecology and Society 12(2). http://www.ecologyandsociety.org/vol12/iss2/art1/

M'Hirit, O., Benzyane, M., Benchekroun, F., El Yousfi, S. M., and Bendaanoun, M. (2002). L'arganier, Une Espèce Fruitière-Forestière a Usages Multiples. Mardaga, Sprimont, Belgica.

Olivier de Sardan, J. P. (2000). Rendre compte du point de vue des acteurs: principes méthodologiques de l'enquête de terrain en sciences sociales. In Lavigne, D. P., Sellama, N. E., and Mathieu, M. (eds.), Les enquêtes participatives en débat. Karthala, Paris.

Ostrom, E. (1990). Governing the Commons: the evolution of institutions for collective action. Cambridge Univ. Press, Cambridge.

Ostrom, E. (2005). Understanding Institutional Diversity. Princeton University Press, Princeton.

Paavola, J. (2007). Institutions and Environmental Governance: A Reconceptualization. Ecological Economics 63: 93–103.

Pacherie, E. (1995). Le fonctionnalisme: état des lieux. Intellectica 21: 9–37.

Parlee, B., Berkes, F., and Teetl'it Gwich'in Renewable Resource Council (2006). Indigenous knowledge of ecological variability and Commons management: a case study of berry harvesting from Northern Canada. Human Ecology 34: 515–528.

Peloquin, C., and Berkes, F. (2009). Local knowledge, subsistence harvests, and social-ecological complexity in James Bay. Human Ecology 37: 533–545.

Romagny, B., Auclair, L., and Elgueroua, A. (2008). La gestion des ressources naturelles dans la vallée des Aït Bouguemez (Haut Atlas): la montagne marocaine à la recherche d'innovations institutionnelles. Mondes en développement 63(1): 63–80.

Simenel, R. (2010). L'origine est aux frontières. Ed. CNRS/MSH, Coll. Les chemins de l'ethnologie, Paris, France.

Simenel, R. (2011). Des saints ou des pierres pour construire une forêt? Une ethnoécologie historique des forêts d'arganiers du Sud Marocain. Techniques et Culture 56 (in press).

Simenel, R., Michon, G., Auclair, L., Romagny, B., Thomas, Y., and Guyon, M. (2009). L'argan: l'huile Qui Cache La Forêt Domestique. De La Valorisation Du Produite à La Naturalisation De L'écosystème. Autrepart 50: 51–73.

Sullivan, S. (2008). Bioculturalism, Shamanism and Economics. Resurgence 250: article 2631.

Uprety, L. (2002). Role of Institutions and Organizations for the Sustainable Management of Forest and Pasture as Common Property Resources in Nepal: An Overview of the Indigenous and Traditional Practices. Dhaulagiri Journal of Sociology 2: 31–64.
Acknowledgements
This study was conducted as a collaborative project involving the Laboratoire Population-Environnement-Développement (IRD-Université de Provence, Marseille, France) and the Faculté des Sciences Semlalia (Université Cadi Ayyad, Marrakech, Morocco). We are grateful for their financial support to the Agence Nationale de le Recherche (ANR-06-PADD-014) and to the Institut Français de la Biodiversité (IRD-IFB/INRA n 2886). We appreciate the help of Hubert Mazurek in formatting figures. Special thanks go to anonymous reviewers of Human Ecology for their useful comments, as well as the Editorial Board for his generous effort in improving wording.
About this article
Cite this article
Genin, D., Simenel, R. Endogenous Berber Forest Management and the Functional Shaping of Rural Forests in Southern Morocco: Implications for Shared Forest Management Options. Hum Ecol 39, 257–269 (2011). https://doi.org/10.1007/s10745-011-9390-2
Keywords
Agdal practices

Forest shaping

Rural forest

High Atlas

Argan forest

Morocco