Abstract
Cardiac amyloidosis (CA) is often misdiagnosed because of both physician-related and disease-related reasons including: fragmented knowledge among different specialties and subspecialties, shortage of centres and specialists dedicated to disease management, erroneous belief it is an incurable disease, rarity of the condition, intrinsic phenotypic heterogeneity, genotypic heterogeneity in transthyretin-related forms and the necessity of target organ tissue histological diagnosis in the vast majority of cases. Pitfalls, incorrect beliefs and deceits challenge not only the path to the diagnosis of CA but also the precise identification of aetiological subtype. The awareness of this condition is the most important prerequisite for the management of the risk of underdiagnoses and misdiagnosis. Almost all clinical, imaging and laboratory tests can be misinterpreted, but fortunately each of these diagnostic steps can also offer diagnostic "red flags" (i.e. highly suggestive findings that can foster the correct diagnostic suspicion and facilitate early, timely diagnosis). This is especially important because outcomes in CA are largely driven by the severity of cardiac dysfunction and emerging therapies are aimed at preventing further amyloid deposition.
Access options
Buy single article
Instant access to the full article PDF.
USD 39.95
Price excludes VAT (USA)
Tax calculation will be finalised during checkout.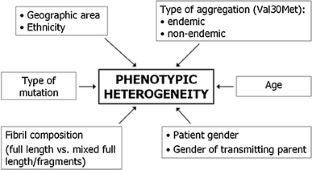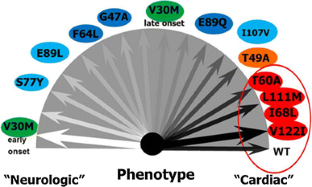 References
Merlini G, Bellotti V (2003) Molecular mechanisms of amyloidosis. N Engl J Med 7(349):583–596

Gertz MA, Dispenzieri A, Sher T (2014) Pathophysiology and treatment of cardiac amyloidosis. Nat Rev Cardiol. doi:10.1038/nrcardio.2014.165

Sipe JD, Benson MD, Buxbaum JN, Ikeda S, Merlini G, Saraiva MJ, Westermark P (2014) Nomenclature 2014: amyloid fibril proteins and clinical classification of the amyloidosis. Amyloid 21:221–224

Hutt DF, Quigley AM, Page J, Hall ML, Burniston M, Gopaul D, Lane T, Whelan CJ, Lachmann HJ, Gillmore JD, Hawkins PN, Wechalekar AD (2014) Utility and limitations of 3,3-diphosphono-1,2-propanodicarboxylic acid scintigraphy in systemic amyloidosis. Eur Heart J Cardiovasc Imaging 15:1289–1298

Coelho T, Maurer MS, Suhr OB (2013) THAOS—The Transthyretin Amyloidosis Outcomes Survey: initial report on clinical manifestations in patients with hereditary and wild-type transthyretin amyloidosis. Curr Med Res Opin 29:63–76

Planté-Bordeneuve V, Suhr OB, Maurer MS, White B, Grogan DR, Coelho T (2013) The Transthyretin Amyloidosis Outcomes Survey (THAOS) registry: design and methodology. Curr Med Res Opin 29:77–84

Sousa A, Coelho T, Barros J, Sequeiros J (1995) Genetic epidemiology of familial amyloidotic polyneuropathy (FAP)-type I in Póvoa do Varzim and Vila do Conde (north of Portugal). Am J Med Genet 60:512–521

Ando Y, Coelho T, Berk JL, Cruz MW, Ericzon BG, Ikeda S, Lewis WD, Obici L, Planté-Bordeneuve V, Rapezzi C, Said G, Salvi F (2013) Guideline of transthyretin-related hereditary amyloidosis for clinicians. Orphanet J Rare Dis 8:31

Jacobson DR, Pastore RD, Yaghoubian R, Kane I, Gallo G, Buck FS, Buxbaum JN (1997) Variant-sequence transthyretin (isoleucine 122) in late-onset cardiac amyloidosis in black Americans. N Engl J Med 336:466–473

Quarta CC, Buxbaum JN, Shah AM, Falk RH, Claggett B, Kitzman DW, Mosley TH, Butler KR, Boerwinkle E, Solomon SD (2015) The amyloidogenic V122I transthyretin variant in elderly black Americans. N Engl J Med 372:21–29

Rapezzi C, Quarta CC, Riva L, Longhi S, Gallelli I, Lorenzini M, Ciliberti P, Biagini E, Salvi F, Branzi A (2010) Transthyretin-related amyloidoses and the heart: a clinical overview. Nat Rev Cardiol. 7:398–408

Rapezzi C, Quarta CC, Obici L, Perfetto F, Longhi S, Salvi F, Biagini E, Lorenzini M, Grigioni F, Leone O, Cappelli F, Palladini G, Rimessi P, Ferlini A, Arpesella G, Pinna AD, Merlini G, Perlini S (2013) Disease profile and differential diagnosis of hereditary transthyretin-related amyloidosis with exclusively cardiac phenotype: an Italian perspective. Eur Heart J 34:520–528

Rapezzi C, Riva L, Quarta CC, Perugini E, Salvi F, Longhi S, Ciliberti P, Pastorelli F, Biagini E, Leone O, Cooke RM, Bacchi-Reggiani L, Ferlini A, Cavo M, Merlini G, Perlini S, Pasquali S, Branzi A (2008) Gender-related risk of myocardial involvement in systemic amyloidosis. Amyloid 15:40–48

Ihse E, Rapezzi C, Merlini G, Benson MD, Ando Y, Suhr OB, Ikeda S, Lavatelli F, Obici L, Quarta CC, Leone O, Jono H, Ueda M, Lorenzini M, Liepnieks J, Ohshima T, Tasaki M, Yamashita T, Westermark P (2013) Amyloid fibrils containing fragmented ATTR may be the standard fibril composition in ATTR amyloidosis. Amyloid 20:142–150

Rapezzi C, Arbustini E, Caforio AL, Charron P, Gimeno-Blanes J, Heliö T, Linhart A, Mogensen J, Pinto Y, Ristic A, Seggewiss H, Sinagra G, Tavazzi L, Elliott PM (2013) Diagnostic work-up in cardiomyopathies: bridging the gap between clinical phenotypes and final diagnosis. A position statement from the ESC Working Group on Myocardial and Pericardial Diseases. Eur Heart J 34:1448–1458

Merlini G, Palladini G (2012) Differential diagnosis of monoclonal gammopathy of undetermined significance. Hematol Am Soc Hematol Educ Program 2012:595–603

Lachmann HJ, Booth DR, Booth SE, Bybee A, Gilbertson JA, Gillmore JD, Pepys MB, Hawkins PN (2002) Misdiagnosis of hereditary amyloidosis as AL (primary) amyloidosis. N Engl J Med 346:1786–1791

Falk RH (2005) Diagnosis and management of the cardiac amyloidoses. Circulation 112:2047–2060

Rapezzi C, Merlini G, Quarta CC, Riva L, Longhi S, Leone O, Salvi F, Ciliberti P, Pastorelli F, Biagini E, Coccolo F, Cooke RM, Bacchi-Reggiani L, Sangiorgi D, Ferlini A, Cavo M, Zamagni E, Fonte ML, Palladini G, Salinaro F, Musca F, Obici L, Branzi A, Perlini S (2009) Systemic cardiac amyloidoses: disease profiles and clinical courses of the 3 main types. Circulation 120:1203–1212

Cyrille NB, Goldsmith J, Alvarez J, Maurer MS (2014) Prevalence and prognostic significance of low QRS voltage among the three main types of cardiac amyloidosis. Am J Cardiol 114:1089–1093

Carroll JD, Gaasch WH, McAdam KP (1982) Amyloid cardiomyopathy: characterization by a distinctive voltage/mass relation. Am J Cardiol 49:9–13

Quarta CC, Borghi C, Perlini S, Musca F, Salinaro F, Longhi S, Obici L, Villani C, Gagliardi C, Gallo P, Mingardi F, Biagini E, Branzi A, Merlini G, Rapezzi C (2010) A simple voltage/mass index improves diagnosis of cardiac amyloidosis in patients with unexplained left ventricular "hypertrophy": an electrocardiographic and echocardiographic study of more than 500 patients—(Abstract). Circulation 122(Suppl):A16852

Quarta CC, Solomon SD, Uraizee I, Kruger J, Longhi S, Ferlito M, Gagliardi C, Milandri A, Rapezzi C, Falk RH (2014) Left ventricular structure and function in transthyretin-related versus light-chain cardiac amyloidosis. Circulation 129:1840–1849

Tendler A, Helmke S, Teruya S, Alvarez J, Maurer MS (2014) The myocardial contraction fraction is superior to ejection fraction in predicting survival in patients with AL cardiac amyloidosis. Amyloid 16:1–6

Maceira AM, Joshi J, Prasad SK, Moon JC, Perugini E, Harding I, Sheppard MN, Poole-Wilson PA, Hawkins PN, Pennell DJ (2005) Cardiovascular magnetic resonance in cardiac amyloidosis. Circulation 111:186–193

Fontana M, Banypersad SM, Treibel TA, Maestrini V, Sado DM, White SK, Pica S, Castelletti S, Piechnik SK, Robson MD, Gilbertson JA, Rowczenio D, Hutt DF, Lachmann HJ, Wechalekar AD, Whelan CJ, Gillmore JD, Hawkins PN, Moon JC (2014) Native T1 mapping in transthyretin amyloidosis. JACC Cardiovasc Imaging 7:157–165

Syed IS, Glockner JF, Feng D, Araoz PA, Martinez MW, Edwards WD, Gertz MA, Dispenzieri A, Oh JK, Bellavia D, Tajik AJ, Grogan M (2010) Role of cardiac magnetic resonance imaging in the detection of cardiac amyloidosis. JACC Cardiovasc Imaging 3:155–164

Banypersad SM, Sado DM, Flett AS, Gibbs SD, Pinney JH, Maestrini V, Cox AT, Fontana M, Whelan CJ, Wechalekar AD, Hawkins PN, Moon JC (2013) Quantification of myocardial extracellular volume fraction in systemic AL amyloidosis: an equilibrium contrast cardiovascular magnetic resonance study. Circ Cardiovasc Imaging 6:34–39

Rapezzi C, Quarta CC, Guidalotti PL, Longhi S, Pettinato C, Leone O, Ferlini A, Salvi F, Gallo P, Gagliardi C, Branzi A (2011) Usefulness and limitations of 99 mTc-3,3-diphosphono-1,2-propanodicarboxylic acid scintigraphy in the aetiological diagnosis of amyloidotic cardiomyopathy. Eur J Nucl Med Mol Imaging 38:470–478

Bokhari S, Castaño A, Pozniakoff T, Deslisle S, Latif F, Maurer MS (2013) (99m)Tc-pyrophosphate scintigraphy for differentiating light-chain cardiac amyloidosis from the transthyretin-related familial and senile cardiac amyloidoses. Circ Cardiovasc Imaging 6:195–201

Quarta CC, Guidalotti PL, Longhi S, Pettinato C, Leone O, Ferlini A, Biagini E, Grigioni F, Bacchi-Reggiani ML, Lorenzini M, Milandri A, Branzi A, Rapezzi C (2012) Defining the diagnosis in echocardiographically suspected senile systemic amyloidosis. JACC Cardiovasc Imaging 5:755–758

Ihse E, Stangou AJ, Heaton ND, O'Grady J, Ybo A, Hellman U, Edvinsson A, Westermark P (2009) Proportion between wild-type and mutant protein in truncated compared to full-length ATTR: an analysis on transplanted transthyretin T60A amyloidosis patients. Biochem Biophys Res Commun 379:846–850

Fine NM, Arruda-Olson AM, Dispenzieri A, Zeldenrust SR, Gertz MA, Kyle RA, Swiecicki PL, Scott CG, Grogan M (2014) Yield of noncardiac biopsy for the diagnosis of transthyretin cardiac amyloidosis. Am J Cardiol 113:1723–1727

Satoskar AA, Efebera Y, Hasan A, Brodsky S, Nadasdy G, Dogan A, Nadasdy T (2011) Strong transthyretin immunostaining: potential pitfall in cardiac amyloid typing. Am J Surg Pathol 35:1685–1690
Acknowledgments
This study is partly supported by the strategic programme "Regione Emilia Romagna - Università 2010-2012 Technological Innovations in the Treatment of Heart Failure".
Conflict of interest
Drs. Rapezzi, Lorenzini, Longhi, Milandri, Gagliardi, Bartolomei, Salvi and Maurer have no conflict of interest or financial ties to disclose.
About this article
Cite this article
Rapezzi, C., Lorenzini, M., Longhi, S. et al. Cardiac amyloidosis: the great pretender. Heart Fail Rev 20, 117–124 (2015). https://doi.org/10.1007/s10741-015-9480-0
Published:

Issue Date:

DOI: https://doi.org/10.1007/s10741-015-9480-0
Keywords
Amyloidosis

Transthyretin

Cardiomyopathy

Senile systemic amyloidosis

Familial amyloid polyneuropathy

Diagnosis