Abstract
Research has indicated that procedural justice—fairness of decisionmaking processes—plays an important role in bilateral legal negotiation, encouraging the acceptance of negotiated agreements. Additionally, research has suggested that procedural justice leads to opportunities for increased integrative bargaining. However, procedural justice judgments are typically measured as subjective assessments by disputants. If procedural justice plays an important role in legal dispute negotiation, it is critical to understand how individuals form judgments about fairness of process. The study presented explores antecedents of procedural justice judgments in legal negotiation. Results suggest that although all potential identified antecedent variables—voice, courtesy/respect, trust, and neutrality—play a role in judgments about procedural justice, the primary component is courtesy/respect behavior by the speaker and her partner. Parties share some agreement about the presence of courtesy/respect behavior and trust behavior, and third-party coders can identify behavior that reliably relates to the parties' procedural justice antecedent assessments. Additionally, results indicate that appeals to potential "neutral" benchmarks such as legal authority lead to lower assessments of procedural justice. These findings suggest that courtesy and respect are the primary drivers of negotiators' procedural justice assessments, and that such courtesy/respect behavior is not merely a subjective artifact of the participant but can be observed by a third-party coder.
This is a preview of subscription content, log in to check access.
Access options
Buy single article
Instant access to the full article PDF.
US$ 39.95
Price includes VAT for USA
Subscribe to journal
Immediate online access to all issues from 2019. Subscription will auto renew annually.
US$ 99
This is the net price. Taxes to be calculated in checkout.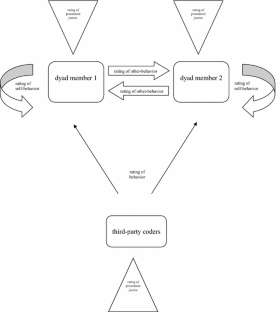 References
Baumeister RF, Vohs KD, Funder DC (2007) Psychology as the science of self-reports and finger movements: or, whatever happened to actual behavior? Perspect Psychol Sci 2:396–403

Depaulo BM (1992) Nonverbal behavior and self-presentation. Psychol Bull 111(2):203–243

Fisher R, Ury W, Patton B (1981) Getting to yes. Penguin Books, New York

Funder DC (2001) Personality. Annu Rev Psychol 52:197–221

Hollander-Blumoff R, Tyler TR (2008) Procedural justice in negotiation: procedural fairness, outcome acceptance, and integrative potential. Law Soc Inq 33:473–500

Kass E (2008) Interactional justice, negotiator outcome satisfaction, and desire for future negotiations: R-E-S-P-E-C-T at the negotiating table. Int J Confl Manag 19:319–338

Kenny DA (1994) Interpersonal perception: a social relations analysis. Guilford Press, New York

Kenny DA, Albright L (1987) Accuracy in interpersonal perception: a social-relations analysis. Psychol Bull 102(3):390–402

Krippendorff K (1980) Content analysis: an introduction to its methodology. Sage Publications, Beverly Hills

Leventhal GS (1980) What should be done with equity theory? New approaches to the study of fairness in social relationship. In: Gergen KJ , Greenberg MS, Willis RH (eds) Social exchange: advances in theory and research. Plenum: New York, pp 27–55

Lind EA, MacCoun RJ, Ebener PA, Flestiner WLF, Hensler DR, Resnik J, Tyler TR (1990) In the eye of the beholder: tort litigant's evaluations of civil justice system experiences. Law Soc Rev 24:953–996

Lind EA, Tyler TR (1988) The social psychology of procedural justice. Plenum, New York

Lind EA, Tyler TR, Huo YJ (1997) Procedural context and culture: variations in the antecedents of procedural justice judgments. J Pers Soc Psychol 73:767–780

MacCoun RJ, Tyler TR (1988) The basis of citizens' perceptions of the criminal jury: procedural fairness, accuracy and efficiency. Law Hum Behav 12:333–352

Mehl MR, Gosling SD, Pennebaker JW (2006) Personality in its natural habitat: manifestations and implicit folk theories of personality in daily life. J Pers Soc Psychol 90:862–877

Mnookin RH, Kornhauser L (1979) Bargaining in the shadow of the law: the case of divorce. Yale Law Rev 88:950–997

Mnookin RH, Peppet SR, Tulumello AS (2000) Beyond winning. Cambridge, Belknap

Pruitt DG, Pierce RS, McGillicuddy NB, Welton GL, Castrainno LB (1993) Long-term success in mediation. Law Hum Behav 17:133–330

Ross L (1977) The intuitive psychologist and his shortcomings: distortions in the attribution process. In: Berkowitz L (ed) Advances in experimental social psychology, vol 10. Academic Press, New York

Srivastava S, Guglielmo S, Beer JS (2010) Perceiving others' personalities: examining the dimensionality, assumed similarity to the self, and stability of perceiver effects. J Pers Soc Psychol 98:520–534

Thibaut J, Walker L (1975) Procedural justice: a psychological analysis. Lawrence Erlbaum Associates, Hillsdale

Tyler TR (1984) The role of perceived injustice in defendant's evaluations of their courtroom experience. Law Soc Rev 18:1–74

Tyler TR (1990) Why people obey the law: procedural justice, legitimacy and compliance. Yale University Press: New Haven

Tyler TR (2000) Social justice. Int J Psychol 35:117–125

Tyler TR, Blader SL (2004) Justice and negotiation. In: Gelfand MJ, Brett Jeanne M (eds) The handbook of negotiation and culture. Stanford University Press, Stanford, pp 295–312

Tyler TR, Folger (1980) Distributional and procedural aspects of satisfaction with citizen-ploice encounters. Basic Appl Soc Psychol 1:281–292

Tyler TR, Lind EA (1992) A relational model of authority in groups. Adv Exp Soc Psychol 25:115–191

Van den Bos K, Lind EA (2002) Uncertainty management by means of fairness judgments. In: Zanna MP (ed) Advances in experimental social psychology, vol 34. Academic Press, San Diego, pp 1–60

Van den Bos K, Lind EA, Vermunt R, Wilke H (1997) How do I judge my outcome when I do not know the outcome of others? The psychology of the fair process effect. J Pers Soc Psychol 72:1034–1046

Vazire S (2010) Who knows what about a person? The self-other knowledge asymmetry (SOKA) model. J Pers Soc Psychol 98:281–300

Wagner LM, Druckman D (2012) The role of justice in historical negotiatons. Negot Confl Manag Res 5:49–71

Wood D, Harms P, Vazire S (2010) Perceiver effects as projective tests: what your perceptions of others say about you. J Pers Soc Psychol 99:174–190
Appendix: Overview of Problem
Appendix: Overview of Problem
In this exercise, each student was randomly assigned a role as a lawyer for either a homeowner or a contractor in a dispute over a contract for the construction of an in-ground custom-designed swimming pool. Each party has a grievance with the other party: the homeowner is angry because the swimming pool was not built according to contract specification and the contractor has not yet received full payment for the project and is anxious to be paid.
A desirable outcome for the homeowner in this setting involves additional work performed by the contractor on the swimming pool, while a desirable outcome for the contractor involves additional payment by the homeowner to the contractor. Typically, the homeowner wants as much additional work performed as possible while paying as little money as possible to the contractor, whereas the contractor wants as much money as possible from the homeowner while performing as little work as possible. The agreements negotiated uniformly involved some amount of work performed by the contractor for some amount of payment by the homeowner. Items that could be negotiated included the construction of pool steps, removal or replacement of a diving board, construction of a small or large fence, installation of automatic or portable sweepers, replacement of tile, and a variety of smaller items, including warranty and pool chemicals. The monetary value of the agreement to the homeowner consisted of the value of the work performed minus the amount of money paid, whereas the monetary value of the agreement to the contractor consisted of the amount of money paid minus the cost of the work performed.
About this article
Cite this article
Hollander-Blumoff, R. Formation of Procedural Justice Judgments in Legal Negotiation. Group Decis Negot 26, 19–43 (2017). https://doi.org/10.1007/s10726-016-9498-2
Keywords
Procedural justice

Legal negotiation

Procedural justice antecedents