Abstract
Abscisic acid (ABA), auxins, and cytokinins (CKs) are known to be closely linked to nitrogen signaling. In particular, CKs control the effects of nitrate availability on plant growth. Our group has shown that treatment with high nitrate concentrations limits root growth and leaf development in maize, and conditions the development of younger roots and leaves. CKs also affect source-sink relationships in plants. Based on these results, we hypothesized that CKs regulate the source-sink relationship in maize via a mechanism involving complex crosstalk with the main auxin indole-3-acetic acid (IAA) and ABA. To evaluate this hypothesis, various CK metabolites, IAA, and ABA were quantified in the roots and in source and sink leaves of maize plants treated with high and normal nitrate concentrations. The data obtained suggest that the cis and trans isomers of zeatin play completely distinct roles in maize growth regulation by a complex crosstalk with IAA and ABA. We demonstrate that while trans-zeatin (tZ) and isopentenyladenine (iP) regulate nitrate uptake and thus control final leaf sizes, cis-zeatin (cZ) regulates source and sink strength, and thus controls leaf development. The implications of these findings relating to the roles of ABA and IAA in plants' responses to varying nitrate concentrations are also discussed.
This is a preview of subscription content, log in to check access.
Access options
Buy single article
Instant access to the full article PDF.
US$ 39.95
Price includes VAT for USA
Subscribe to journal
Immediate online access to all issues from 2019. Subscription will auto renew annually.
US$ 199
This is the net price. Taxes to be calculated in checkout.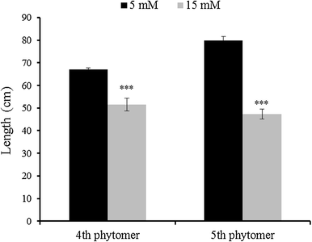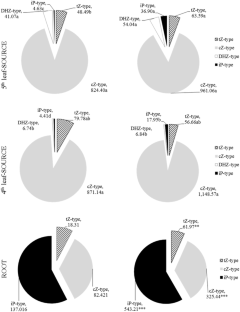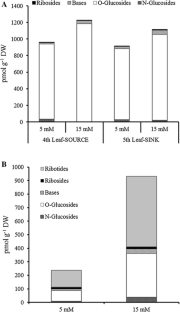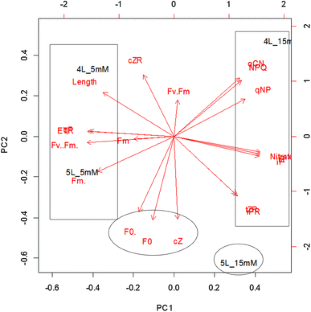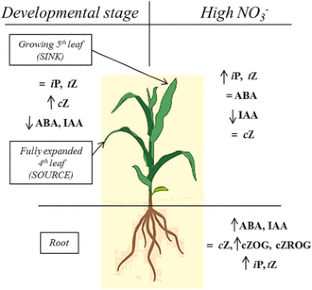 Abbreviations
ABA:

Abscisic acid

IAA:

Indole-3-acetic acid

iP:

Isopentenyl adenine

tZ:

Trans-zeatin

cZ:

Cis-zeatin
Acknowledgements
The present authors would like to thank the company "sees-editing" for the English correction.
Funding
This work was partially supported by MEC-INIA (Grant RTA2010-00041-CO2-02) and GRUPO Gobierno-Vasco-IT1022-16, by the Ministry of Education, Youth and Sports of the Czech Republic (Grant LO1204 from the National Program of Sustainability) and the institutional funds of Palacky University.
Additional information
Maite Lacuesta, Iñigo Saiz-Fernández, and Kateřina Podlešáková have contributed equally to this work.
Electronic supplementary material
Below is the link to the electronic supplementary material.
About this article
Cite this article
Lacuesta, M., Saiz-Fernández, I., Podlešáková, K. et al. The trans and cis zeatin isomers play different roles in regulating growth inhibition induced by high nitrate concentrations in maize. Plant Growth Regul 85, 199–209 (2018). https://doi.org/10.1007/s10725-018-0383-7
Received:

Accepted:

Published:

Issue Date:
Keywords
Cytokinins

IAA

ABA

Growth

Fluorescence

Nitrate

Sink

Source