Abstract
The study on Himalayan allium spices was undertaken with specific reference to commercially important taxa belonging to the genus Allium viz. A. stracheyi Baker, A. wallichii Kunth, A. przewaliskianum Regel and an Allium 'new type'. Based on eco-geographical and morphological studies, the 'new type' Allium was identified as 'neodomesticate' for the western Himalaya region, Uttarakhand, along with other potential less-known taxa viz. A. stracheyi, A. wallichii, and A. przewaliskianum that are yet to be cultivated on large scale in India. Data on morphological characters of all four species when was subjected to statistical analysis Allium 'new type' grouped closer to A. przewaliskianum as compared to remaining two taxa. The study is aimed to support use of morphological data in species identification besides enhancing knowledge on propagation, post-harvest methods, conservation status and species uses that would facilitate trade related practices for economic enhancement of the farming communities.
Access options
Buy single article
Instant access to the full article PDF.
US$ 39.95
Tax calculation will be finalised during checkout.
Subscribe to journal
Immediate online access to all issues from 2019. Subscription will auto renew annually.
US$ 119
Tax calculation will be finalised during checkout.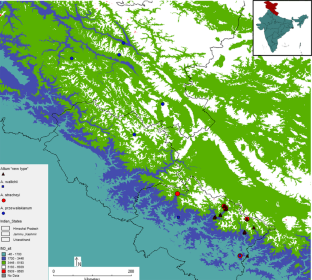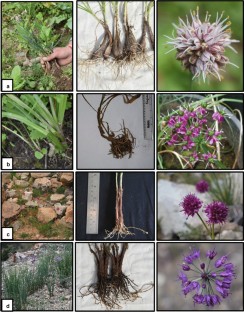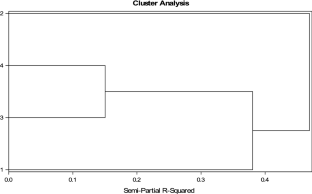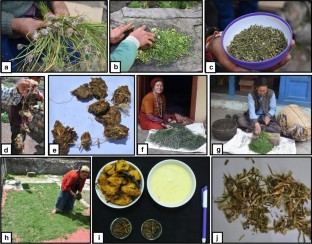 Availability of data
The authors declare that they have provided all data relevant to study in the manuscript itself. There is no additional data available for this study.
References
Agnihotri V, Anjum S, Rana S (2020) Nutra-ceutical potential of North-West Himalayan spices Allium stracheyi and Angelica glauca and their comparison with commonly used spices. J Food Measur Charact 14:1708–1719

Bhatt VP (1999) Ethno-biology of high-altitude Himalayan communities in district Chamoli: a conservation perspective. Zoos' Print Journal 14(11):137–146

Bisht IS, Mehta PS, Negi KS, Rawat R, Singh R (2017) Wild plant food resources in agricultural systems of Uttarakhand hills in India and its potential role in combating malnutrition and enhancing human health. J Food Sci Toxicol 2(1):3

Bisht VK, Negi JS, Bhandari AK (2016) Check on extinction of medicinal herbs in Uttarakhand: no need to uproot. Natl Acad Sci Lett 39:233–235

Choi HJ, Cota-Sánchez JH (2010) A taxonomic revision of Allium (Alliaceae) in the Canadian Prairie Provinces. Botany 88:787–809

Choi HJ, Oh BU (2011) A partial revision of Allium (Amaryllidaceae) in Korea and north-eastern China. Bot J Linn Soc 167:153–211

Dasgupta S (1990) Allium stracheyi Baker. In: Nayar MP, Shastry ARK (eds) Red data book of Indian plants, vol 2. Botanical Survey of India, Calcutta, India, pp 9–10

Dasgupta S (2006) Fascicles of flora of India, Fascicle 23. Botanical Survey of India. In: Singh NP, Sanjappa M (eds), pp 1–48

de Vries JN, Wietsma WA, de Vries T (1992) Introgression of leaf blight resistance from Allium roylei Stearn into onion (A. cepa L.). Euphytica 62:127–133

Dobhal R (2015) Allium stracheyi Baker. In: Spices of Uttarakhand. Uttarakhand State Council for Science and Technology, Uttarakhand, India

Friesen N, Fritsch RM, Blattner FR (2006) Phylogeny and new intrageneric classification of Allium (Alliaceae) based on nuclear ribosomal DNA sequences. Aliso 22:372–395

IPGRI, ECP/GR, AVRDC (2001) Descriptors for Allium (Allium spp.). International Plant Genetic Resources Institute, Rome, Italy; European Cooperative Programme for Crop Genetic Resources Networks (ECP/GR), Asian Vegetable Research and Development Center, Taiwan

Jain SK, Rao RR (1977) Handbook of field and herbarium methods. Today and Tomorrow's Printers and Publishers, New Delhi

Joshi S (2016) Studies on supercritical fluid extraction of organic compounds from Allium stracheyi Baker. Ph.D. Thesis, Aligarh Muslim University, Aligarh, Uttar Pradesh, India

Kumar S, Pangti J, Thakur S, Upadhyay N, Jain M (2015) Antioxidant and wound healing potential of standardized ethyl acetate fraction (AS-3) of Allium stracheyi in Rats. Int J Biol Pharm Allied Sci 4(12):6467–6480

Kuniyal CP, Negi BS (2018) Cultivation of the Himalayan seasoning Allium in a remote village of Uttarakhand, India. J Threat Taxa 10(11):12614–12617

Maikhuri RK, Negi VS, Rawat LS, Pharswan DS (2017) Bio-prospecting of medicinal plants in Nanda Devi Biosphere Reserve: linking conservation with livelihood. Curr Sci 113(4):571–577

Mohan M, Haider SZ, Gautam SS, Singh P (2019) Allium stracheyi Baker. the endangered and traditional medicinally important herb of Uttarakhand Himalaya, India: a review. Res Pharma 9:01–05

Nautiyal S, Rajan KS, Shibasaki R (2004) Environmental conservation vs compensation: explorations from the Uttaranchal Himalaya. Environ Inform Arch 2:24–35

Nautiyal S, Rao KS, Maikhuri RK, Semwal RL, Saxena KG (2000) Traditional knowledge related to medicinal and aromatic plants in tribal societies in a part of Himalaya. J Med Aromat Plant Sci 22/4A and 23/1A:528–541

Nayar MP, Sastry ARK (1990) Red data book of Indian plants, vol. I–III, Botanical Survey of India, Calcutta, India

Negi CS (2012) Sustaining life and livelihood: a case study of Askote conservation landscape, central Himalaya. Int J Biodivers Conserv 4(4):164–178

Negi KS (2006) Allium species in Himalayas and their uses, with special reference to Uttaranchal. Ethnobotany 18:53–66

Negi KS, Pant KC (1992) Less known species of Allium L. (Amaryllidaceae) from mountains region India. Econ Bot 46:112–114

Nepal RC (2006) Status, use and management of jimbu (Allium spp.): A case study from Upper Mustang, Nepal. A thesis submitted in partial fulfillment of the requirements for the award of the degree of Master of Science in Tropical Ecology and Management of Natural Resources, Norwegian University of Life Sciences, Norway

Neshati F, Fritsch RM (2009) Seed characters and testa sculptures of some Iranian Allium L. species (Alliaceae). Feddes Repertorium 120:322–332

Pandey A, Pandey R, Negi KS, Radhamani J (2008) Realizing value of genetic resources of Allium in India. Gen Res Crop Evol 55(7):985–994

Pandey A, Pradheep K, Negi KS (2017) Onion and related taxa: eco-geographical distribution and genetic resources in Indian subcontinent. In: Ansari AA, Gill I, Singh S, Abbas I, Naeem M (eds) Plant biodiversity: monitoring, assessment and conservation Wallingford. Oxfordshire, Boston MA, CABI International, pp 429–442

Pandey A, Arora RK (2004) Potential for domestication of wild species in the Indian Gene Centre. In: Dhillon BS, Tyagi RK, Lal A, Saxena S (eds) Plant Genetic Resources Management, Narosa Publishing House Pvt. Ltd, New Delhi, India, pp 56–78

Pandey H (2012) Less-explored Allium species of Uttarakhand Himalayas. Lambert Academic Publishing, Germany

Payal K, Rao KS, Maikhuri RK, Kandari LS (2020) Ethno-botanical assessment of endangered Allium stracheyi (Baker): a lesser-known species of the Nanda Devi Biosphere Reserve, Central Himalaya, India. In: Saklani A, Navneet, Bhandari BS (eds) Ethno-medicinal plant use and practice in traditional medicine. IGI Global, Hershey, USA

Rai ID, Bhupendra SA, Gopal SR (2012) Floral diversity along sub-alpine and alpine ecosystems in Tungnath area of Kedarnath wildlife sanctuary. Uttarakhand Indian For 138(10):927–940

Ranjan S, Jadon VS, Sharma N, Singh K, Parcha V, Gupta S, Bhatt JP (2010) Anti-inflammatory and analgesic potential of leaf extract of Allium stracheyi. J Appl Sci Res 6(2):139–143

Rawat GS (2005) Alpine meadows of Uttaranchal: ecology, land use and status of medicinal and aromatic plants. Bishen Singh Mahendra Pal Singh, Dehradun, Uttarakhand

Shah NC (1987) Ethnobotany in the mountainous region of Kumaon Himalaya. Thesis submitted to the Kumaon University, Nainital, Degree of Doctor of Philosophy in Botany, Uttarakhand, India

Shah NC (2014) Status of cultivated and wild Allium species in India: a review. The Scitech 1(9):28–36

Shah NC, Joshi MC (1971) An ethno-botanical study of the Kumaon region of India. Econ Bot 25(4):414–422

Silori CS, Badola R (2000) Medicinal plant cultivation and sustainable development: a case study in the buffer zone of the Nanda Devi Biosphere Reserve, western Himalaya. India Mountain Res Develop 20(3):272–279

Sundriyal M, Sharma B (2016) Status of biodiversity in Central Himalaya. Appl Ecol Environ Sci 4(2):37–43

Tiwari UK, Adams SJ, Begum SN, Krishnamurthy KV, Ravikumar K, Padma V (2014) Pharmacognostic studies on two Himalayan species of traditional medicinal value: Allium wallichii and Allium stracheyi. Not Sci Biol 6(2):149–154

Ved DK, Kinhal GA, Ravikumar K, Prabhakaran V, Ghate U, Vijayshankar R, Indresha JH (2003) Conservation assessment and management prioritization for the medicinal plants of Jammu & Kashmir, Himachal Pradesh and Uttaranchal. Regional Workshop, Shimla. Himachal Pradesh, India
Acknowledgements
The authors are thankful to the Director, ICAR-NBPGR for support, and encouragement. Feedback from local people of Uttarakhand and farming community Sh. Rudra Singh Butola, Sh. Mohan Singh Butola from Tolma, Sh. Sher Singh Rana from Fagti, Sh. Mohan Singh Rana from Malari, Sh. Gaur Singh Dungriyal from Kailashpur, Sh. Bachan Singh Rana from Niti Village and Smt. Rukmani Devi from Gamshali are duly acknowledged for providing field information. Senior author felt the need to work on commercially known Allium species under cultivation in the area of survey and exploration especially with reference to various identity related issues that needed immediate attention by the plant genetic resource scientists and others in the market chain.
Funding
Study was conducted by using the institutional funding resources from ICAR-NBPGR, New Delhi.
Ethics declarations
Conflict of interest
the authors declare that they have no conflict of interest on the content of manuscript and study undertaken. Research involving human participants and informed consent: a clear expression of consent was obtained from the farmers/ informants who participated in discussion and provided feedback on elaborating the purpose of research study; they provided information on undertaking data on knowledge resource.
Additional information
Publisher's Note
Springer Nature remains neutral with regard to jurisdictional claims in published maps and institutional affiliations.
About this article
Cite this article
Pandey, A., Malav, P.K., Rai, M.K. et al. 'Neodomesticates' of the Himalayan allium spices (Allium species) in Uttarakhand, India and studies on eco-geography and morphology. Genet Resour Crop Evol 68, 2167–2179 (2021). https://doi.org/10.1007/s10722-021-01164-x
Received:

Accepted:

Published:

Issue Date:
Keywords
Endangered species

Neodomesticates

On-farm conservation

Propagation

Strachey's chive