Abstract
A little known landrace of Fagopyrum tataricum Gaertn. ("Grano Siberiano Valtellinese") introduced at the end of the eighteenth century in the mountain areas of Valtellina (Northern Italy) has been analysed according to agronomical (plant height, number of flowers per plant, germinability and weight of the seeds), ecological (plant functional strategy), phytochemical (rutin, quercetin and fagopyrin content) and historical characteristics and compared it with other genotypes of F. tataricum and F. esculentum Moench. Analysis showed that "Grano Siberiano Valtellinese" is the genotype best adapted to the environmental conditions of the Valtellina and the most tolerant to stress (functional strategy: CS/CSR). It has a higher concentration of rutin in the seeds (764 ± 39 μg/g) and in the shoots (370 ± 66 μg/g) which make it interesting for the production of nutraceutical foods. In order to protect this landrace, its inclusion in the European Register of Conservation Varieties has been proposed.
This is a preview of subscription content, log in to check access.
Access options
Buy single article
Instant access to the full article PDF.
US$ 39.95
Price includes VAT for USA
Subscribe to journal
Immediate online access to all issues from 2019. Subscription will auto renew annually.
US$ 199
This is the net price. Taxes to be calculated in checkout.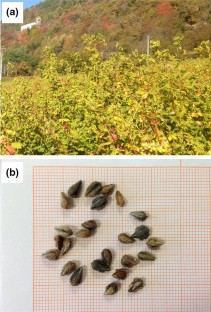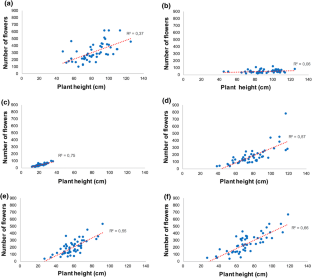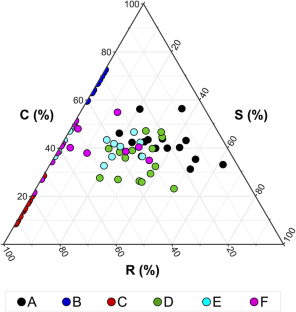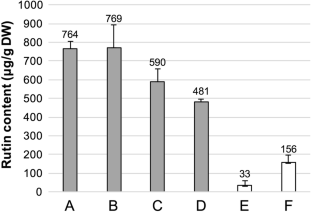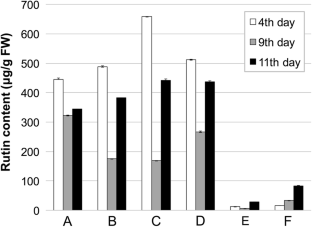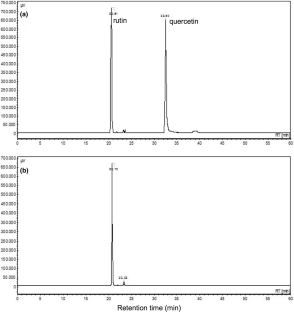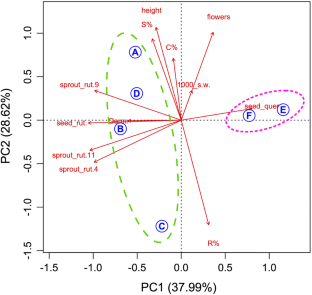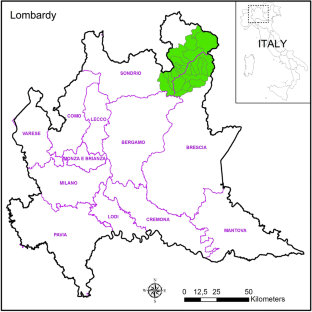 References
Archimowicz-Cyryłowska B, Adamek B, Droździk M, Samochowiec L, Wójcicki J (1996) Clinical effect of buckwheat herb, Ruscus extract and troxerutin on retinopathy and lipids in diabetic patients. Phytother Res 10:659–662

Barcaccia G, Volpato M, Gentili R, Abeli T, Galla G, Orsenigo S, Citterio S, Sgorbati S, Rossi G (2016) Genetic identity of common buckwheat (Fagopyrum esculentum Moench) landraces locally cultivated in the Alps. Genet Resour Crop Evol 63:639–651

Brunori A, Végvári G (2007) Rutin content of the grain of buckwheat (Fagopyrum esculentum Moench and Fagopyrum tataricum Gaertn.) varieties grown in Southern Italy. Acta Agron Hung 53:265–272

Brunori A, Baviello G, Marconi E, Colonna M, Ricci M, Mandarino P (2006) Yield assessment of twenty buckwheat (Fagopyrum esculentum Moench and Fagopyrum tataricum Gaertn.) varieties grown in Central (Molise) and Southern Italy (Basilicata and Calabria). Fagopyrum 23:83–90

Camacho Villa TC, Maxted N, Scholten M, Ford-Lloyd B (2005) Defining and identifying crop landraces. Plant Genet Res 3:373–384

Cassani E, Puglisi D, Cantaluppi E, Landoni M, Giupponi L, Giorgi A, Pilu R (2017) Genetic studies regarding the control of seed pigmentation of an ancient European pointed maize (Zea mays L.) rich in phlobaphenes: the "Nero Spinoso" from the Camonica valley. Genet Resour Crop Evol 64:761–773

De Rossi P, Del Fiore A, Tolaini V, Presenti O, Antonini A, Procacci S, Nobili C, Baviello G, Zannettino C, Corsini G, Vitali F, Brunori A (2013) Gli alimenti funzionali: potenzialità di utilizzo del grano saraceno tartarico. Molini d'Italia 9:30–34

Dixon P (2003) Vegan, a package of R functions for community ecology. J Veg Sci 14:927–930

EU Commission (2010). EUROPE 2020 A strategy for smart, sustainable and inclusive growth. http://eur-lex.europa.eu/legal-content/EN/TXT/PDF/?uri=CELEX:52010DC2020&from=it. Accessed 20 Sept 2018

Fabjan N, Rode J, Kosir IJ, Wang Z, Zhang Z, Kreft I (2003) Tartary buckwheat (Fagopyrum tataricum Gaertn.) as a source of dietary rutin and quercitrin. J Agric Food Chem 51:6452–6455

FAO (2004) Building on gender, agrobiodiversity and local knowledge. FAO, Rome. http://www.fao.org/docrep/007/y5609e/y5609e00.htm. Accessed 20 Sept 2018

Galvač NK, Stojilkovski K, Kreft S, Park CH, Kreft I (2017) Determination of fagopyrins, rutin, and quercetin in Tartary buckwheat products. LWT-Food Sci Technol 79:423–427

Giacomini V (1954) Il grano siberiano (Fagopyrum tataricum L.) in Valtellina. Ramponi, Sondrio

Giorgi A, Scheurer T (2015) Alpine resources: assets for a promising future. Conclusions from the Forum Alpinum 2014. Mt Res Dev 35:414–415

Giupponi L, Tamburini A, Giorgi A (2018) Prospects for broader cultivation and commercialization of copafam, a local variety of Phaseolus coccineus L., in the Brescia Pre-Alps. Mt Res Dev 38:24–34

Grime JP (1974) Vegetation classification by reference to strategies. Nature 250:26–31

Grime JP (1977) Evidence for the existence of three primary strategies in plants and its relevance to ecological and evolutionary theory. Am Nat 111:1169–1194

Grime JP (2001) Plant strategies, vegetation processes and ecosystem properties. Wiley, Chichester

Gupta N, Naik KN, Chauhan RS (2012) Differential transcript profiling through cDNA-AFLP showed complexity of rutin biosynthesis and accumulation in seeds of a nutraceutical food crop (Fagopyrum spp.). BMC Genom 13:231

Hammer K, Knüpffer H, Laghetti G, Perrino P (1999) Seeds from the Past. A Catalogue of crop germplasm in Central and North Italy. Istituto del Germoplasma, Bari

Hinneburg I, Neubert RHH (2005) Influence of extraction parameters on the phytochemical characteristics of extracts from buckwheat (Fagopyrum esculentum) herb. J Agric Food Chem 53:3–7

Ihme N, Kiesewetter H, Jung F, Hoffmann KH, Birk A, Müller A et al (1996) Leg oedema protection from a buckwheat herb tea in patients with chronic venous insufficiency: a single-centre, randomised, double-blind, placebo-controlled clinical trial. Eur J Clin Pharmacol 50:443–447

Ikeda S, Yamashita T, Murakami T (1995) Minerals in buckwheat. In: Matano T, Ujihara A (eds) Current advances in buckwheat research. Shinshu, Japan, pp 789–792

Ikeda K, Ishida Y, Ikeda S, Asami Y, Lin R (2017) Tartary, but not common, buckwheat inhibits α-glucosidase activity: its nutritional implications. Fagopyrum 34:13–18

Isotta FA, Frei C, Weilguni V, Tadic MP, Lassègues P, Rudolf B, Pavan V, Cacciamani C, Antolini G, Ratto SM, Munari M, Micheletti S, Bonati V, Lussana C, Ronchi C, Panettieri E, Marigo G, Vertacnik G (2014) The climate of daily precipitation in the Alps: development and analysis of a high-resolution grid dataset from pan-Alpine rain-gauge data. Int J Climatol 34:1657–1675

Jiang P, Burczynski F, Campbell C, Pierce G, Austria JA, Briggs CJ (2007) Rutin and flavonoid contents in three buckwheat species Fagopyrum esculentum, F. tataricum, and F. homotropicum and their protective effects against lipid peroxidation. Food Res Int 40:356–364

Keenleyside C, Tucker GM (2010) Farmland Abandonment in the EU: an Assessment of Trends and Prospects Report Prepared for WWF. Institute for European Environmental Policy, London

Kim SL, Son YK, Hwang JJ, Kim SK, Hur HS, Park CH (2001) Development and utilization of buckwheat sprouts as functional vegetables. Fagopyrum 18:49–54

Kim SL, Kim SK, Park CH (2004) Introduction and nutritional evaluation of buckwheat sprouts as a new vegetable. Food Res Int 37:319–327

Kim SJ, Zaidul IS, Suzuki T, Mukasa Y, Hashimoto N, Takigawa S et al (2008) Comparison of phenolic compositions between common and tartary buckwheat (Fagopyrum) sprouts. Food Chem 110:814–820

Kreft I, Fabjan N, Germ M (2003) Rutin in buckwheat: protection of plants and its importance for the production of functional food. Fagopyrum 20:7–11

Laghetti G, Hammer K, Perrino P (1993) Collecting in northwest Italy. FAO/IBPGR Plant Genet Res Newslett 91(92):23

Levit A, Nowak S, Peters M, Wiener A, Meyerhof W, Behrens M, Niv MY (2014) The bitter pill: clinical drugs that activate the human bitter taste receptor TAS2R14. FASEB J 28:1181–1197

Lin RF, Shan F, Bian JS, Li HM, Ren GX (2006) The practise of Tartary buckwheat industrialization. In: Rufa L (ed) Proceedings of the international forum on Tartary buckwheat industrial economy. China Press, pp 3–4

Mancuso G, Borgonovo G, Scaglioni L, Bassoli A (2015) Phytochemicals from Ruta graveolens activate TAS2R bitter taste receptors and TRP channels involved in gustation and nociception. Molecules 20:18907–18922

NORDREGIO (2004) Mountain areas in Europe: analysis of mountain areas in EU member states, acceding and other European countries. Commissioned report by the European Commission—DG Regional Policy, Brussels. http://ec.europa.eu/regional_policy/sources/docgener/studies/pdf/montagne/mount1.pdf. Accessed 20 Sept 2018

Pierce S, Negreiros D, Cerabolini BEL et al (2017) A global method for calculating plant CSR ecological strategies applied across biomes world-wide. Funct Ecol 31:444–457

R Development Core Team (2018) R: A language and environment for statistical computing. Vienna, Austria: R Foundation for Statistical Computing. http://www.r-project.org. Accessed 20 May 2018

Ramezani Z, Zamani M (2017) A simple method for extraction and purification of hypericins from St John's wort. Jundishapur J Nat Pharm Prod 12:e13864

Rivas-Martínez S (2004) Global bioclimatics. Phytosociological Research Center, Madrid. http://www.globalbioclimatics.org. Accessed 20 Sept 2018

Rivas-Martínez S, Rivas-Sáenz R (2009) Sistema de clasi cación bioclimática mundial. Centro de Investigaciones Fitosociológicas, España. http://pendientedemigracion.ucm.es/info/cif/. Accessed 20 Sept 2018

Roche L, Gamble D, Nielsen B, Hoffman F (1999) Scientific concepts of functional foods in Europe. Consensus document. Br J Nutr 81(suppl 1):1–27

Spataro G, Negri V (2013) The European seed legislation on conservation varieties: focus, implementation, present and future impact on landrace on farm conservation. Genet Resour Crop Evol 60:2421–2430

Stojilkovski K, Glavac NK, Kreft S, Kreft I (2013) Fagopyrin and flavonoid contents in common, Tartary, and cymosum buckwheat. J Food Compos Anal 32:126–130

Suzuki T, Honda Y, Funatsuki W, Nakatsuka K (2004) In-gel detection and study of the role of flavonol 3-glucosidase in the bitter taste generation in tartary buckwheat. Sci Food Agric 84:1691–1694

Terres JM, Nisini L, Anguiano E (2013) Assessing the risk of farmland abandonment in the EU. Final report EUR 25783EN. Joint Research Centre of the European Commission, Luxembourg

Tolaini V, Del Fiore A, Nobili C, Presenti O, De Rossi P, Procacci S, Vitali F, Brunori A (2016) Exploitation of tartary buckwheat as sustainable ingredient for healthy foods production. Agric Agric Sci Procedia 8:455–460

Tsuji K, Ohnishi O (2000) Origin of cultivated Tatary buckwheat (Fagopyrum tataricum Gaertn.) revealed by RAPD analyses. Genet Resour Crop Evol 47:431–438

USDA (2017) Italy exporter guide 2017. Global Agricultural Information Network, report number: IT1771

Vogrincic M, Timoracka M, Melichacova S, Vollmannova A, Kreft I (2010) Degradation of rutin and polyphenols during the preparation of Tartary buckwheat bread. J Agric Food Chem 58:4883–4887

Wang Y, Campbell CG (2007) Tartary buckwheat breeding (Fagopyrum tataricum L. Gaertn.) through hybridization with its Rice-Tartary type. Euphytica 156:399–405

Wiener A, Shudler M, Levit A, Niv MY (2012) BitterDB: a database of bitter compounds. Nucleic Acids Res 40(Database issue):D413–D419

Wieslander G, Fabjan N, Vogrinčič M, Kreft I, Janson C, Spetz-Nyström U et al (2011) Eating buckwheat cookies is associated with the reduction in serum levels of myeloperoxidase and cholesterol: a double blind crossover study in day-care centre staffs. Tohoku J Exp Med 225:123–130

Zhang L, Xiuxiu Li X, Ma B, Gao Q, Du H, Han Y, Li Y, Cao Y, Qi M, Zhu Y, Lu H, Ma M, Liu L, Zhou J, Nan C, Qin Y, Wang J, Cui L, Liu H, Liang C, Qiao Z (2017) The Tartary buckwheat genome provides insights into rutin biosynthesis and abiotic stress tolerance. Mol Plant 10:1224–1237

Zielinska D, Turemko M, Kwiatkowski J, Zielinski H (2012) Evaluation of flavonoid contents and antioxidant capacity of the aerial parts of common and tartary buckwheat plants. Molecules 17:9668–9682
Acknowledgements
We wish to thank Nicol Moraschinelli, Marco Molinari, Valeria Leoni and Patrizio Mazzucchelli for their work in the field and in the laboratory, Manuel Pramsohler (Laimburg Research Center) for providing us an accession of F. tataricum, and Laura Ronchi of Lombardy Region. This research was supported by "Accordo di collaborazione fra Regione Lombardia e Ge.S.Di.Mont. per attività di ricerca scientifica ed applicata e di diffusione della conoscenza inerente il territorio montano lombardo (art. 4 c.7 l.r. 22/2016)" and by the "FISR-MIUR Italian Mountain Lab" project.
Ethics declarations
Conflict of interest
The authors declare that they have no conflict of interest.
Ethical approval
This research complies to the ethical rules applicable for this journal.
Additional information
Publisher's Note
Springer Nature remains neutral with regard to jurisdictional claims in published maps and institutional affiliations.
About this article
Cite this article
Giupponi, L., Borgonovo, G., Panseri, S. et al. Multidisciplinary study of a little known landrace of Fagopyrum tataricum Gaertn. of Valtellina (Italian Alps). Genet Resour Crop Evol 66, 783–796 (2019). https://doi.org/10.1007/s10722-019-00755-z
Received:

Accepted:

Published:

Issue Date:
Keywords
Buckwheats

Rutin

Quercetin

Fagopyrin

Landraces

Nutraceutical food

Mountain agriculture