Abstract
Cleome gynandra is one of the most promising African leafy vegetables consumed in most parts of Africa. The crop is a rich source of vitamins A and C and minerals such as calcium, iron, magnesium and protein. The leaves and seeds of spider plant are used in indigenous medicine in several countries. Despite the numerous nutritive benefits and ethnopharmacological uses of the plant, C. gynandra is still underutilized due to lack of awareness and promotion of production technologies and utilization. Available information is limited and short on several relevant and rudimentary components. Hence, this review focuses on the current knowledge on C. gynandra, with regards to its botany, ecology, cultivation systems, utilization, nutraceutical properties as well as the breeding avenues that will contribute to promoting the species, aimed at ensuring food and nutritional security and efficient management of its genetic resources. Breeding programmes aimed at minimizing the bitterness of the leaves so to arouse the interest of consumers, and the mechanisms involved in the responses and adaptation of C. gynandra as a C4 plant to salinity stress, were also explored.
Access options
Buy single article
Instant access to the full article PDF.
US$ 39.95
Tax calculation will be finalised during checkout.
Subscribe to journal
Immediate online access to all issues from 2019. Subscription will auto renew annually.
US$ 119
Tax calculation will be finalised during checkout.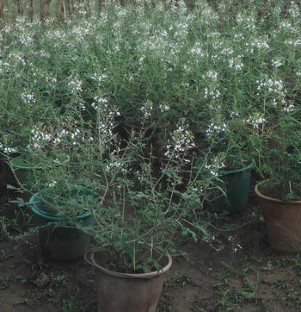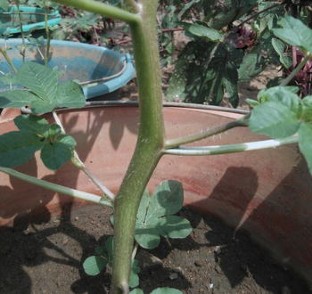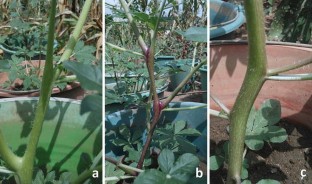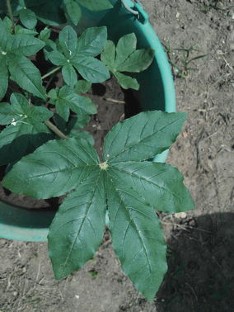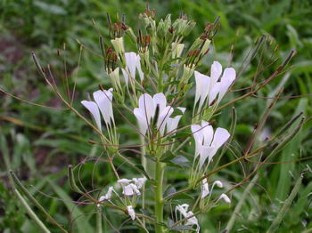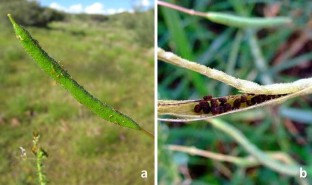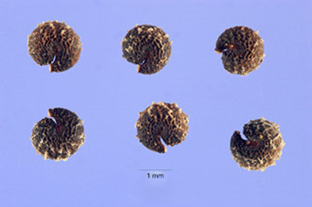 References
Abbey L, Bonsu KO, Glover-Amengor M, Ahenkora K (2006) Evaluation of some common leafy vegetables used in Ghana. JHORT 5:23–28

Abukutsa-Onyango M (2007) The diversity of cultivated African leafy vegetables in three communities in Western Kenya. Afr J Food Agric Nutr Dev 7(3):1–15

Agbo AE, Kouamé C, Anin AOL, Soro LC, N'zi J-C, Fondio L, Gnakri D (2014) Seasonal variation in nutritional compositions of spider plant (Cleome gynandra L.) in south Côte d'Ivoire. IJAPR 2:406–413

Ahmed G, Roy PK, Mamun AN (2001) High frequency shoot regeneration from nodal and shoot tip explants in Holarrhena antidysenterica L. Indian J Exp Biol 39:1322–1324

Ajaiyeoba EO (2000) Phytochemical and antimicrobial studies of Gynandropsis gynandra and Buchholzia coriaceae extracts. Afr J Biomed Res 3(3):161–165

Almekinders CJ, Louwaars NP (1999) Farmers' seed production: new approaches and practices. Intermediate Technology Publications Ltd., London

Alt-Mörbe J, Kühlmann H, Schröder J (1989) Differences in induction of Ti plasmid virulence genes virG_and virD, and continued control of virD expression by four external factors. MPMI 2:301–308

Ayua E, Mugalavai V, Simon J, Weller S, Obura P, Nyabinda N (2016) Ascorbic acid content in leaves of Nightshade (Solanum spp.) and spider plant (Cleome gynandra) varieties grown under different fertilizer regimes in Western Kenya. Afr J Biotechnol 15(7):199–206

Bala A, Kar B, Haldar PK, Mazumder UK, Bera S (2010) Evaluation of anticancer activity of Cleome gynandra on Ehrlich's Ascites Carcinoma treated mice. J Ethnopharmacol 129(1):131–134

Baskin CC, Baskin JM (1988) Germination ecophysiology of herbaceous plant species in a temperate region. Am J Bot 75(2):286–305

Bell DT, Rokich DP, McChesney CJ, Plummer JA (1995) Effects of temperature, light and gibberellic acid on the germination of seeds of 43 species native to Western Australia. J Veg Sci 6(6):797–806

Benvenuti S, Macchia M, Miele S (2001) Light, temperature and burial depth effects on Rumex obtusifolius seed germination and emergence. Weed Res 41(2):177–186

Bewley JD, Black M (1994) Seeds: physiology of development and germination. In: Seeds, 2 edn. Springer, Berlin, pp 1–33

Bolling BW, Blumberg JB, Chen CY (2009) Extraction methods determine the antioxidant capacity and induction of quinone reductase by soy products in vitro. Food Chem 116(1):351–355

Borgio JF, Thorat PK, Lonkar AD (2008) Toxicity of Gynandropsis pentaphylla DC extracts against microbials and its phytochemical profile. EBL 1:39

Bruinsma J (1985) Cleome. In: Halevy AH (ed) CRC handbook of flowering. CRC Press, Boca Raton, pp 295–298

Castellano G, Tena J, Torrens F (2011) Classification of phenolic compounds bychemical structural indicators and its relation to antioxidant properties of Posidonia oceania (L.) Delile. MATCH Commun Math Comput 67:231–250

Chandel BS, Pandey S, Kumar A (1987) Insecticidal evaluation of some plant extracts against Epilachna vigintioctopuctata. Fabr. Coleoptera coccinellidae. Indian J Entomol 49:294–296

Chayamarit K (1993) Cleome gynandra L. In: Siemonsma JS, Piluek K (eds) Plant resources of South-East Asia No 8: vegetables. Pudoc Scientific Publishers, Wageningen, pp 148–150

Chinsembu KC (2016) Ethnobotanical study of plants used in the management of HIV/AIDS-related diseases in livingstone, Southern Province, Zambia. Rev Bras Farmacogn 26(2):268–274

Chipurura B (2010) Nutritional content, phenolic compounds composition and antioxidant activities of selected indigenous vegetables of Zimbabwe (Doctoral dissertation, University of Zimbabwe)

Chitty JA, Furbank RT, Marshall JS, Chen Z, Taylor WC (1999) Genetic transformation of the C4 plant, Flaveria bidentis. Plant J 6:949–956

Chweya JA (1990) Nutrient evaluation and production of Gynandropsis gynandra (L.) Briq: an indigenous leaf vegetable in Kenya. Final scientific project report submitted to the National Council for Research, Science and Technology Government of Kenya

Chweya JA, Eyzaguirre PB (1999) Traditional green leafy vegetables of Kenya. In: Chweya JA, Eyzaguirre PB (eds) The biodiversity of traditional leafy vegetables. IPGRI, Rome, pp 51–83

Chweya JA, Mnzava NA (1997) Cat's whiskers. Cleome gynandra L.: Promoting the conservation and use of underutilized and neglected crops, vol 11. IPGRI, Rome

Dai J, Mumper RJ (2010) Plant phenolics: extraction, analysis and their antioxidant and anticancer properties. Molecules 15(10):7313–7352

Dansi A, Vodouhè R, Azokpota P, Yedomonhan H, Assogba P, Adjatin A, Loko YL, Dossou-Aminon I, Akpagana K (2012) Diversity of the neglected and underutilized crop species of importance in Benin. Sci World J. https://doi.org/10.1100/2012/932947

De Block M, De Brouwer D, Tenning P (1989) Transformation of Brassica napus and Brassica oleracea using Agrobacterium tumefaciens and the expression of the bar and neo genes in the transgenic plants. Plant Physiol 91:694–701

Dzomba P, Gwizangwe I, Pedzisai P, Togarepi E (2014) Quality, shelf-life and sensory analysis of beef meat treated with Cleome gynandra and Vigna unguiculata extracts. Chem Eng Sci 2(3):40–45

Edeoga HO, Omosun G, Osuagwu GG, Mbaebie BO, Madu BA (2009) Micromorphological characters of the vegetative and floral organs of some Cleome species from Nigeria. AEJSR 4(3):124–127

Edmonds JM, Chweya JA (1997) Black nightshades, Solanum nigrum L. and related species. Promoting the conservation and use of underutilized and neglected crops. International Plant Genetic Resources Institute (IPGRI), Rome, pp 1–90

Ekpong B (2009) Effects of seed maturity, seed storage and pre-germination treatments on seed germination of cleome (Cleome gynandra L.). Sci Hort 119(3):236–240

Ercisli S (2007) Chemical composition of fruits in some rose (Rosa spp.) species. Food Chem 104(4):1379–1384

FAO (1988). Traditional food plants. FAO Food and Nutrition Paper. FAO, Rome, No. 42

Flyman MV, Afolayan AJ (2006) A survey of plants used as wild vegetables in four districts of Botswana. Ecol Food Nutr 45(6):405–415

Gambarova NG, Gins MS (2008) Characteristics of oxidative stress of plants with C3 and C4 photosynthesis during salinization. Russ Agric Sci 34(2):77–80

Gaur K, Kori ML, Nema RK (2009) Comparative screening of immunomodulatory activity of hydro-alcoholic extract of Hibiscus rosa sinensis Linn. and ethanolic extract of Cleome gynandra Linn. Global J Pharmacol 3(2):85–89

Ghanti K, Kaviraj CP, Venugopal RB, Jabeen FTZ, Rao S (2004) Rapid regeneration of Mentha piperita L. from shoot tip and nodal explants, Indian. J Biotechnol 3:594–598

Gilg E, Benedict C (1915) Monographische Zusammenstellung sämtlicher Capparidaceae des tropischen und subtropischen Afrika. Engler Bot Jahrb 53:144–274

Glew RS, Amoako-Atta B, Ankar-Brewoo G, Presley J, Chuang LT, Millson M, Smith BR, Glew RH (2009) Non-cultivated plant foods in West Africa: nutritional analysis of the leaves of three indigenous leafy vegetables in Ghana. Food 3(1):39–42

Godwin I, Todd G, Ford-Lloyd B, Newbury HJ (1991) The effects of acetosyringone and pH on Agrobacterium-mediated transformation vary according to plant species. Plant Cell Rep 9:671–675

Hamil FA, Apio S, Mubiru NK, Bukenya ZR, Mosango M, Maganyi OW, Soejarto DD (2003) Traditional herbal drugs of Southern Uganda, II: literature analysis and antimicrobial assays. J Ethnopharmacol 84:57–78

Hasapis X, Macleod AJ, Moreau M (1981) Glucosinolates of nine Cruciferae and two Capparacae species. Phytochemistry 20:2355–2358

Hassan SW, Umar RA, Maishanu HM, Matazu IK, Faruk UZ, Sani AA (2007) The effects of drying method on the nutrients and non-nutrients composition of leaves of Gynandropsis gynandra (Capparaceae). Asian J Biochem 2(5):349–353

Hilhorst HW, Karssen CM (1988) Dual effect of light on the gibberellin-and nitrate-stimulated seed germination of Sisymbrium officinale and Arabidopsis thaliana. Plant Physiol 86(2):591–597

Holm LG, Pacho JV, Herberger JP, Plucknet DL (1976) A geographical atlas of world weeds. Wiley, New York, pp 174–175

Holm LG, Plucknett DL, Pancho JV, Herberger JP (1997) The world's worst weeds: distribution and biology. University Press of Hawaii, Honolulu

Humara JM, López M, Ordás RJ (1999) Agrobacterium tumefaciens-mediated transformation of Pinus pinea L. cotyledons: an assessment of factors influencing the efficiency of uidA gene transfer. Plant Cell Rep 19:51–58

Hutchinson MJ (2011) The effect of farmyard manure and calcium ammonium nitrate fertilisers on micronutrient density (iron, zinc, manganese, calcium and potassium) and seed yields of Solanum villosum (black nightshade) and Cleome gynandra (cat whiskers) on Eutric Nitisol. J Agric Sci Technol 13(1):35–52

Iltis HH (1960) Studies in the Capparidaceae. VII. Old World Cleomes adventives in the New World. Brittonia 12:279–294

Iltis HH (1967) Studies in the Capparidaceae. XI: Cleome afrospina, a tropical african endemic with neotropical affinities. Am J Bot 54:953–962

Imanirampa L, Alele PE (2016) Antifungal activity of Cleome gynandra L. aerial parts for topical treatment of Tinea capitis: an in vitro evaluation. BMC Complement Altern Med 16(1):194

Imbamba SK, Tieszen LL (1977) Influence of light and temperature on photosynthesis and transpiration in some C3 and C4 vegetable plants from Kenya. Physiol Plant 39:311–316

Ismail A, Marjan ZM, Foong CW (2004) Total antioxidant activity and phenolic content in selected vegetables. Food Chem 87(4):581–586

Ivens GW (1967) East African weeds and their control. Reprinted 1990. University Press East Africa, Nairobi, Oxford, pp 234–240

Jahan AA, Anis M (2009) In vitro rapid multiplication and propagation of Cardiospermum halicacabum L. through axillary bud culture. Acta Physiol Plant 31(1):133–138

Jinazali H, Mtimuni B, Chilembwe E (2017) Nutrient composition of cats whiskers (Cleome gynandra L.) from different agro ecological zones in Malawi. Afr J Food Sci 11(1):24–29

Jungklang J, Sunohara Y, Matsumoto H (2004) Antioxidative enzymes response to NaCl stress in salt-tolerant Sesbania rostrata. Weed Biol Manag 4(2):81–85

Kamatenesi MM, Acipa A, Oryem-Origa H (2011) Medicinal plants of Otwal and Ngai Sub Counties in Oyam District, Northern Uganda. J Ethnobiol Ethnomed 7(1):7

Kamatenesi-Mugisha M, Oryem-Origa H (2005) Traditional herbal remedies used in the management of sexual impotence and erectile dysfunction in western Uganda. Afr Health Sci 5(1):40–49

Kamatenesi-Mugisha M, Oryem-Origa H (2007) Medicinal plants used to induce labour during childbirth in western Uganda. J Ethnopharmacol 109(1):1–9

Kamotho NG (2004) Effects of management practices, maturity stages, drying, packaging and storage conditions on seed quality of Cleome gynandra M. Phil. Thesis, Moi University, Kenya

Karthikeyan AV, Shanmuganathan T, Karthi C (2014) In vitro propagation of Cleome gynandra L. through direct organogenesis. IJSR 3(7):1368–1372

Kazaz S, Baydar H, Erbas S (2009) Variations in chemical compositions. Czech J Food Sci 27(3):178–184

Keding G, Weinberger K, Swai I, Mndiga H (2007) Diversity, traits and use of traditional vegetables in Tanzania. Technical Bulletin No. 40. AVRDC – The World Vegetable Center, Shanhua

Kemei JK, Wataaru UK, Seme EN (1995) The role of the National Gene Bank of Kenya in the collecting, characterisation and conservation of traditional vegetables. In: Traditional African vegetables, proceedings of the IPGRI international workshop on genetic resources of traditional vegetables in Africa: conservation and use, Nairobi, pp 29–31

Kiebre Z, Bationo P, Kando NS, Sawadogo M, Zongo JD (2015) Selection of phenotypic interests for the cultivation of the plant Cleome gynandra L. in the vegetable gardens in Burkina Faso. J Exp Biol 3(3):288–297

Kim KH, Tsao R, Yang R, Cui SW (2006) Phenolic acid profiles and antioxidant activities of wheat bran extracts and the effect of hydrolysis conditions. Food Chem 95(3):466–473

Kokwaro JO (1976) Medicinal plants of East Africa, East African literature bureau, Nairobi, p 223. In: Proceedings of the Kenyan seminar on agroforestry. ICRAF, Nairobi, pp 377–386

Kokwaro JO (1993) Medicinal plants of east Africa. Kenya Literature Bureau, Nairobi, p 401

Kokwaro JO (1994) Flowering plant families of East Africa: an introduction to plant taxonomy. East African Educational Publishers, Nairobi, p 292

K'opondo FB (2011) Morphological characterization of selected spider plant (Cleome gynandra L.) types from western Kenya. Ann Biol Res 2(2):54–64

K'Opondo F, van Rheenen H, Muasya R (2009) Assessment of genetic variation of selected spiderplant (Cleome gynandra L.) morphotypes from western Kenya. Afr J Biotechnol 8(18):4325–4332

Kuhn U (1988) Capparaceae. In: Hafliger TJ, Wolf M (eds) Dicot Weed. CIBA Geigy Ltd, Basle, pp 109–120

Kulya J, Lontom W, Bunnag S, Theerakulpisut P (2011) Cleome gynandra L. (C4 plant) shows higher tolerance of salt stress than its C3 close relative, C. viscosa L. Adv Agric Bot 3:59–66

Kutsukutsa RT, Gasura E, Mabasa S, Ngadze E (2014) Variability in condensed tannins and bitterness in spider plant genotypes. Afr Crop Sci J 22(4):275–280

Lee-Espinosa HE, Murguía-González J, García-Rosas B, Córdova-Contreras AL, Laguna-Cerda A, Mijangos-Cortés JO, Barahona-Pérez LF, Iglesias-Andreu LG, Santana-Buzzy N (2008) In vitro clonal propagation of vanilla (Vanilla planifolia 'Andrews'). HortScience 43(2):454–458

Linguya KS, Moraa OC, Wangai KJ, Chao KD (2015) Potential of intercropping for management of some arthropod and nematode pests of leafy vegetables in Kenya. J Agric Sci 60(3):301–314

Linhart YB, Grant MC (1996) Evolutionary significance of local genetic differentiation in plants. Annu Rev Ecol Evol Syst 27(1):237–277

Lyimo M, Temu RP, Mugula JK (2003) Identification and nutrient composition of indigenous vegetables of Tanzania. Plant Foods Hum Nutr 58(1):85–92

Madisa ME, Tshamekang ME (1997) Conservation and utilisation of indigenous vegetables in Botswana. In Guarino L (ed) Traditional African vegetables. Promoting the conservation and use of underutilized and neglected crops 16. Paper presented at the IPGRI international workshop on genetic resources of traditional vegetables in Africa: conservation and use, 1995, pp 29–31, ICRAF-HQ, Nairobi 1995

Maroyi A (2013) Use and management of home garden plants in Zvishavane district, Zimbabwe. Trop Ecol 54(2):191–203

Masuka A, Goss M, Mazarura U (2012) Morphological characterization of four selected spider plant (Cleome gynandra L.) morphs from Zimbabwe and Kenya. AJARD 2(4):646

Mathooko FM, Imungi JK (1994) Ascorbic acid changes in three indigenous Kenyan leafy vegetables during traditional cooking. Ecol Food Nutr 32:239–245

Maundu PM, Ngugi GW, Kabuye CH (1999) Traditional food plants of Kenya. Kenya resources centre for indigenous knowledge, National Museum of Kenya. Nairobi. Ecol Food Nutr 6(4):323–326

Mauyo LW, Anjichi VE, Wambugu GW, Omunyini ME (2008) Effect of nitrogen fertilizer levels on fresh leaf yield of spider plant (Cleome gynandra) in Western Kenya. Sci Res Essays 3(6):240–244

Mibei EK, Ojijo NK, Karanja SM, Kinyua JK (2011) Compositional attributes of the leaves of some indigenous African leafy vegetables commonly consumed in Kenya. Ann Food Sci Technol 12(2):146–154

Mibei EK, Ojijo NK, Karanja SM, Kinyua JK (2012) Phytochemical and antioxidant analysis of methanolic extracts of four African indigenous leafy vegetables. Ann Food Sci Technol 13(1):37–42

Mirghani KA, Mohammed TI (1997) Indigenous vegetables of Sudan: production, utilization and conservation. In: L Guarino (ed) Traditional African vegetables. Promoting the conservation and use of underutilized and neglected crops. Proceedings of the IPGRI international workshop on genetic resources of traditional vegetables in Africa, ICRAF-HQ, Nairobi

Mnzava NA (1990) Studies on tropical vegetables. Part 2: amino and fatty acid composition in seed of Cleome (Gynandropsis gynandra (L.) Briq) selections from Zambia. Food Chem 35(4):287–293

Mnzava NA, Chigumira FN (2004) Cleome gynandra L. Plant Resour Trop Afr 2:191–194

Mnzava NA, Ngwerume CF (2004) Cleome gynandra L. [internet] Record from Protabase. Plant Resources of Tropical Africa

Moshi MJ, Otieno DF, Weisheit A (2012) Ethnomedicine of the Kagera Region, north western Tanzania. Part 3: plants used in traditional medicine in Kikuku village, Muleba District. J Ethnobiol Ethnomed 8(1):14

Muasya RM, Simiyu JN, Muui CW, Rao NK, Dulloo ME, Gohole LS (2009) Overcoming seed dormancy in Cleome gynandra L. to improve germination. Seed Technol 31(2):134–143

Muchuweti M, Mupure C, Ndhlala A, Murenje T, Benhura MA (2007) Screening of antioxidant and radical scavenging activity of Vigna ungiculata, Bidens pilosa and Cleome gynandra. Am J Food Technol 2(3):161–168

Mule SN, Ghadge RV, Chopade AR, Bagul BA, Patil SB, Naikwade NS (2008) Evaluation of antinociceptive and anti-inflammatory activity of leaves of Gynandropsis pentaphylla. J Herb Med Toxicol 2:41–44

Munns R (2002) Comparative physiology of salt and water stress. Plant, Cell Environ 25(2):239–250

Nacoulma OG (1996) Medicinal plants and their traditional uses in Burkina Faso. Doctorat d'Etat. Ph.D. Thesis, University of Ouagadougou, 328

Nalini P, Velayutham P (2013) In vitro mass propagation of Enicostemma littorale blume from shoot tip explants. J Biol Agric Healthc 3(5):72–79

Narendhirakannan RT, Kandaswamy M, Subramanian S (2005) Anti-inflammatory activity of Cleome gynandra L. on hematological and cellular constituents in adjuvant-induced arthritic rats. J Med Food 8(1):93–99

Naseem M, Jha KK (1997) Rapid clonal multiplication of Cleome gynandra DC. through tissue culture. Phytomorphology 47(4):405–411

Ndinya C (2003) Seed production and supply system of three African leafy vegetables in Kamamega district. In: Abukutsa-Onyango MO, Muriithi AN, Anjichi VE, Ngamau K, Agong SG, Fricke A, Hau B, Stutzel H (eds) Proceedings of the third horticultural workshop on sustainable horticultural production in the tropics, Maseno University, Maseno, pp 33–37

Newell CA, Brown NJ, Liu Z, Pflug A, Gowik U, Westhoff P, Hibberd JM (2010) Agrobacterium tumefaciens-mediated transformation of Cleome gynandra L., a C4 dicotyledon that is closely related to Arabidopsis thaliana. J Exp Bot 61(5):1311–1319

Ng'etich OK, Aguyoh JN, Ogweno JO (2012) Effects of composted farmyard manure on growth and yield of spider plant (Cleome gynandra). Int J Sci Nat 3(3):514–520

Nguni D, Mwila G (2007) Opportunities for increased production, utilization and income generation from African leafy vegetables in Zambia. Afr J Food Agric Nutr Dev 7(4):1–20

Nyadanu D, Lowor ST (2015) Promoting competitiveness of neglected and underutilized crop species: comparative analysis of nutritional composition of indigenous and exotic leafy and fruit vegetables in Ghana. Genet Resour Crop Evol 62(1):131–140

Nyadanu D, Amoah RA, Kwarteng AO, Akromah R, Aboagye LM, Adu-Dapaah H, Dansi A, Lotsu F, Tsama A (2017) Domestication of jute mallow (Corchorus olitorius L.): ethnobotany, production constraints and phenomics of local cultivars in Ghana. Genet Resour Crop Evol 64(6):1313–1329

Nyalala S, Grout B (2007) African spider flower (Cleome gynandra L./Gynandropsis gynandra (L.) Briq.) as a red spider mite (Tetranychus urticae Koch) repellent in cut-flower rose (Rosa hybrida L.) cultivation. Sci Hort 114(3):194–198

Ochuodho JO (2005) Physiological basis of seed germination in Cleome gynandra L. Ph.D. thesis, University of KwaZulu-Natal, South Africa, p 169

Ochuodho JO, Modi AT (2005) Temperature and light requirements for the germination of Cleome gynandra seeds. S Afr J Plant Soil 22(1):49–54

Ochuodho JO, Modi AT (2007) Light-induced transient dormancy in Cleome gynandra L. seeds. Afr J Agric Res 2(11):587–591

Odhav B, Beekrum S, Akula US, Baijnath H (2007) Preliminary assessment of nutritional value of traditional leafy vegetables in KwaZulu-Natal. S Afr J Food Compos Anal 20(5):430–435

Ojiewo CO, Tenkouano A, Yang R (2010) The role of AVRDC-the world vegetable centre in vegetable value chains. Afr J Hort Sci 3:1–23

Okello J, Ssegawa P (2007) Medicinal plants used by communities of Ngai Subcounty, Apac District, northern Uganda. Afr J Ecol 45(s1):76–83

Onyango CM, Kunyanga CN, Ontita EG, Narla RD, Kimenju JW (2013) Current status on production and utilization of spider plant (Cleome gynandra L.) an underutilized leafy vegetable in Kenya. Genet Resour Crop Evol 60(7):2183–2189

Opole M, Chweya JA, Imungi JK (1995) Indigenous vegetables of Kenya: indigenous knowledge, agronomy and nutritive value. Field and Laboratory Experience Report

Padulosi S, Thompson J, Rudebjer P (2013) Fighting poverty, hunger and malnutrition with neglected and underutilized species: needs, challenges and the way forward. Bioversity International, Rome, p 66

Pereira DM, Valentao P, Pereira JA, Andrade PB (2010) Phenolics: from chemistry to biology. Molecules 14:2202–2211

Raboteaux NN, Anderson NO (2010) Germination of Cleome hassleriana and Polanisia dodecandra seed lots in response to light, temperature and stratification. Res J Seed Sci 3(1):1–7

Raghuvanshi S, Rashmi S, Ratna SR (2001) Nutritional composition of uncommon foods and their role in meeting micronutrient needs. Int J Food Sci Nutr 52(4):331–335

Raju AJS, Rani DS (2016) Reproductive ecology of Cleome gynandra and Cleome viscosa (Capparaceae). Phytol Balc 22(1):15–28

Rao AP, Rajendrudu G (1989) Net photosynthetic rate in relation to leaf anatomical characteristics of c-3, c-3-c-4 and c-4 dicotyledons. Proc Indian Acad Sci Plant Sci 99(6):529–538

Robbins RJ (2003) Phenolic acids in foods: an overview of analytical methodology. J Agric Food Chem 51(10):2866–2887

Schönfeldt HC, Pretorius B (2011) The nutrient content of five traditional South African dark green leafy vegetables—a preliminary study. J Food Compos Anal 24(8):1141–1146

Seeiso MT, Materechera SA (2012) Yield response of the African indigenous leafy vegetable Cleome gynandra to application of cattle and goat kraal manure and harvesting techniques. J Food Agric Environ 10(3&4):789–794

Shaik K, Shaik A, Kumar D, Kadirvel D (2013) Evaluation of preliminary phytochemical properties and hypoglycemic activity of Cleome gynandra L. Int J Pharm Pharm Sci 5:824–828

Sheela K, Kamal NG, Vijayalakshmi D, Geeta M, Yankanch et Roopa BP (2004) Proximate composition of underutilized green leafy vegetables in Southern Karnataka. J Hum Ecol 15(3):227–229

Simiyu JN, Mwongera CN, Gohole LS, Muasya RM (2003) Farmers' knowledge and practices in spider plant (Cleome gynandra L.) seed production: case study of Kakamega and Vihiga districts. In: Proceedings of the third workshop on sustainable horticultural production in the tropics, Maseno

Silué D (2009) Spider plant (Cleome or Gynandropsis spp.) an indigenous species with many uses. Publication No. 09-719-e, AVRDC—The World Vegetable Center, Regional Center for Africa, Duluti, Arusha, Tanzania

Smith FI, Eyzaguirre P (2007) African leafy vegetables: their role in the world health organization's global fruit and vegetables initiative. Afr J Food Agric Nutr Dev 7(3):1–17

Sowunmi LI, Afolayan AJ (2015) Effects of environmental factors and sowing depth on seed germination in Cleome gynandra L. (Capparaceae). Pak J Bot 47(6):2189–2193

Sridhar N, Kiran BV, Sasidhar DT, Kanthal LK (2014) In vitro antimicrobial screening of methanolic extracts of Cleome chelidonii and Cleome gynandra. Bangladesh J Pharmacol 9(2):161–166

Stepien P, Klobus G (2005) Antioxidant defense in the leaves of C3 and C4 plants under salinity stress. Physiol Plant 125(1):31–40

Sudan I, Karthikeyan AVP (2017) In vitro propagation of Cleome gynandra L. using nodal explants. IJSR 6(1):1461–1464

Thomo MA, Kwapata MB (1984) Asurvey of indigenous fruits and vegetables in a village around Bunda College of Agriculture. Bunda Coll Agric Res Bull 12:135–167

Tibugari H, Paradza C, Rukuni D (2012) Germination response of cat's whiskers (Cleome gynandra L.) seeds to heat shock, potassium nitrate and puncturing. J Agric Technol 8(7):2309–2317

Türkben C, Uylaser V, Incedayi B, Çelikkol I (2010) Effects of different maturity periods and processes on nutritional components of rose hip (Rosa canina L.). J Food Agric Environ 8(1):26–30

Van den Heever E, Venter SL (2006) Nutritional and medicinal properties of Cleome gynandra. In: I international conference on indigenous vegetables and legumes. Prospectus for Fighting Poverty, Hunger and Malnutrition 752, pp 127–130

Van der Walt AM, Loots DT, Ibrahim MI, Bezuidenhout CC (2009) Minerals, trace elements and antioxidant phytochemicals in wild African dark-green leafy vegetables (morogo). S Afr J Sci 105(11–12):444–448

Van Rensburg WJ, Venter SL, Netshiluvhi TR, Van Den Heever E, Vorster HJ, De Ronde JA, Bornman CH (2004) Role of indigenous leafy vegetables in combating hunger and malnutrition. S Afr J Bot 70(1):52–59

Van Rensburg WJ, Van Averbeke W, Slabbert R, Faber M, Van Jaarsveld P, Van Heerden I, Wenhold F, Oelofse A (2007) African leafy vegetables in South Africa. Water SA 33:317–326

Verma GS, Pandey UK (1987) Insect antifeedant property of some indigenous plants. J Zool 74:113–116

Vermerris W, Nicholson R (2006) The role of phenols in plant defense. In: Vermerris W, Nicholson R (eds) Phenolic compound biochemistry, Chap 6. Springer, Dordrecht, pp 211–234

Waithaka K, Chweya JA (1991) Gynandropsis gynandra (L.) Briq.: a tropical leafy vegetable, its cultivation and utilization. FAO Plant Production and Protection Paper, no. 107. FAO, Rome, Italy

Wangolo EE, Onyango CM, Gachene CKK, Mong'are PN (2015) Effects of shoot tip and flower removal on growth and yield of spider plant (Cleome gynandra L.) in Kenya. Am J Exp Agric 8(6):367–376

Wasonga DO, Ambuko JL, Chemining GN, Odeny DA, Crampton BG (2015) Morphological characterization and selection of spider plant (Cleome gynandra) accessions from Kenya and South Africa. Asian J Agric Sci 7(4):36–44

Wenyika P, Gasura E, Kafesu NM, Goss M, Matikiti A, Kujeke G (2015) Discriminating phenotypic markers reveal low genetic diversity in spider plant. Afr Crop Sci 23(4):305–310

Yamaguchi S, Kamiya Y (2001) Gibberellins and light-stimulated seed germination. J Plant Growth Regul 20(4):369–376

Yepes JH (1978) Estudio de la maleza platanito (Cleome gynandra L.) [Study of Cleome gynandra L. as weed]. Rev COMALFI 5(1):49–53
Ethics declarations
Conflict of interest
The authors declare that they have no conflict of interest.
About this article
Cite this article
Kwarteng, A.O., Abogoom, J., Adu Amoah, R. et al. Current knowledge and breeding perspectives for the spider plant (Cleome gynandra L.): a potential for enhanced breeding of the plant in Africa. Genet Resour Crop Evol 65, 1529–1550 (2018). https://doi.org/10.1007/s10722-018-0626-5
Received:

Accepted:

Published:

Issue Date:
Keywords
African leafy vegetables

Agrobacterium-mediated transformation

Bitterness

Breeding

Cleome gynandra
C4

Germplasm collection

Nutraceutical importance

Salinity stress

Tissue culture