Abstract
Cucumis setosus Cogn. is a rare, endemic, wild gathered or semi-domesticated vegetable restricted to Maharashtra state and border districts of adjoining states in India. Herbarium and literature survey shows that it is poorly collected and inadequately studied. Morphological characters, basic chromosome number and crossability barriers indicate that Cucumis setosus is a valid species, distinct from C. sativus and endemic to western India. Its morphology, basic cytology, crossability relationship with other Cucumis species, taxonomy, distribution, ecology, conservation, economic importance and viability under cultivation are discussed. Besides, a key to distinguish it from C. sativus var. hardwickii (wild and feral form of C. sativus) and other species having sympatric distribution in the area is also presented. Absence of bitter principle in the fruits makes it a potential germplasm for melon and cucumber improvement as well as direct domestication as a future crop.
Access options
Buy single article
Instant access to the full article PDF.
US$ 39.95
Tax calculation will be finalised during checkout.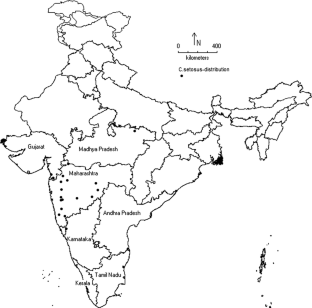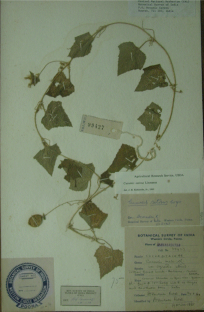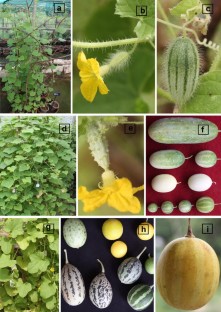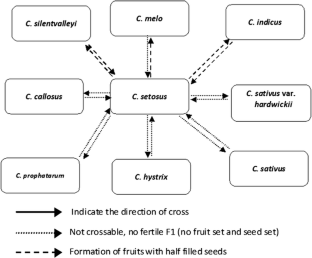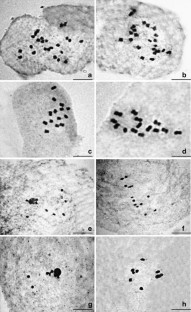 References
Chakravarty HL (1959) Monograph on Indian cucurbitaceae. Rec Bot Surv India 17(1):1–234

Chakravarty HL (1982) Cucurbitaceae. Fasc Flora India 11:1–136

Cogniaux CA, Harms H (1924) Cucurbitaceae–Cucurbiteae–Cucumerinae. In: Engler A (ed) Pflanzenreich 88 IV–275, vol 2. Engelmann, Leipzig, pp 1–246

de Wilde WJJO, Duyfjes BEE (2007) The wild species of Cucumis L. (Cucurbitaceae) in South-East Asia. Adansonia Ser 3 29(2):239–248

Ghebretinsae AG, Thulin M, Barber JC (2007a) Relationships of cucumbers and melons unraveled: molecular phylogenetics of Cucumis and related genera (Benincaseae, Cucurbitaceae). Amer J Bot 94:1256–1266

Ghebretinsae AG, Thulin M, Barber JC (2007b) Nomenclatural changes in Cucumis (Cucurbitaceae). Novon: J Bot Nomencl 17(2):176–178

Jahier J, Chevre AM, Delourme R, Eber F, Tanguy AM (1996) Techniques of plant cytogenetics. Science Pub Inc., New Hampshire, p 180

Jeffrey C (1980) Further notes on Cucurbitaceae. V. the Cucurbitaceae of the Indian subcontinent. Kew Bull 34:789–809

Jeffrey C (2001) Cucurbitaceae. In: Hanelt P, Institute of Plant Genetics and Crop Plant Research (eds) Mansfeld's encyclopedia of agricultural and horticultural crops, vol 3. Springer, Berlin, pp 1510–1521

Kirkbride JH (1993) Biosystematic monograph of the genus Cucumis (Cucurbitaceae). Parkway Publishers, Boone, NC, p 159

Kirkbride JH (1994) Revision of Cucumella (Cucurbitaceae, Cucurbitoideae, Melothriae, Cucumerinae). Brittonia 46(3):161–186

Kirstkova E, Lebeda A, Katovska J (2003) Response of Cucumis melo genotypes MR 1 and P1241 to Czech isolates of cucurbit powdery mildew. Acta Hortic 588:181–184

Kumar A, Rao SR (2002) Cytological investigations in some important tree species of Rajasthan II. Male meiosis studies in the genus Anogeissus (DC.) Guill., Perr. et A. Rich. Caryologia 55(1):63–72

Mahajan RK, Sapra RL, Srivastava U, Singh M, Sharma GD (2001) Minimal descriptors (for characterisation and evaluation) of agri-horticultural crops part1. NBPGR, New Delhi, p 230

Renner SS, Schaefer H, Kocyan A (2007) Phylogenetics of Cucumis (Cucurbitaceae): Cucumber (C. sativus) belongs in an Asian/Australian clade far from melon (C. melo). BMC Evol Biol 7:58. doi:10.1186/1471-2148-7-58

Robinson RW, Decker-Walters DS (1997) Cucurbits. CAB International, New York, p 226

Schaefer H (2007) Cucumis (Cucurbitaceae) must include Cucumella, Dicoelospermum, Mukia, Myrmecosicyos, and Oreosyce: a circumscription based on nuclear and plastid DNA data. Blumea 52(1):165–177

Schaefer H, Heibl C, Renner SS (2009) Gourds afloat: a dated phylogeny reveals an Asian origin of the gourd family (Cucurbitaceae) and numerous oversea dispersal events. Proc Biol Sci 276:843–851

Sebastian P, Schaefer H, Telford IRH, Renner SS (2010) Cucumber (Cucumis sativus) and melon (C. melo) have numerous wild relatives in Asia and Australia, and the sister species of melon is from Australia. Proc Natl Acad Sci USA 107:14269–14273

Verma RC, Raina SN (1983) Cytogenetics of Crotalaria VIII. male meiosis in 26 species. Cytologia 48:719–733

Whitaker TW, Davis GN (1962) Cucurbits: botany, cultivation and utilization. Interscience, New York, p 250
Acknowledgments
The work was carried out with the funding from National Agricultural Innovation Project on "Biosystematics of the genera Vigna, Cucumis and Abelmoschus". We profusely thank Dr. N. K. Dwivedi, Principal Scientist and Officer in charge, NBPGR Regional Station, Thrissur, Dr. M. Dutta, Head, Germplasm Evaluation Division and Dr. K. C. Bansal, Director, National Bureau of Plant Genetic Resources, New Delhi for the support and encouragement. The facility extended by authorities of CNH and BSI for herbarium consultation and photography of a few sheets is gratefully acknowledged.
About this article
Cite this article
John, K.J., Khedasana, R., Nissar, V.A.M. et al. On the occurrence, distribution and taxonomy of Cucumis setosus Cogn., an endemic wild edible vegetable from India. Genet Resour Crop Evol 61, 345–355 (2014). https://doi.org/10.1007/s10722-013-0038-5
Received:

Accepted:

Published:

Issue Date:
Keywords
Cucumis setosus

Genetic resources

Gene pool relationship

Wild Cucumis