Abstract
Spider plant exists as semi-cultivated indigenous leafy vegetable with ecological, social and cultural values in most home gardens in Kenya. It plays a significant role in the food and nutrition security of local communities. The tender leaves are usually consumed as a cooked vegetable while the roots, stem and whole leaves are used for medicinal purposes. The importance of spider plant has been discussed in the context of biodiversity conservation and food security because the vegetable is rich in micronutrients and phytochemicals associated with antioxidant, anti-malaria, and anti-microbial properties.
Access options
Buy single article
Instant access to the full article PDF.
US$ 39.95
Tax calculation will be finalised during checkout.
Subscribe to journal
Immediate online access to all issues from 2019. Subscription will auto renew annually.
US$ 119
Tax calculation will be finalised during checkout.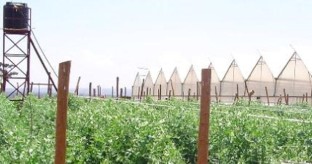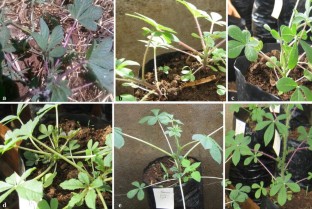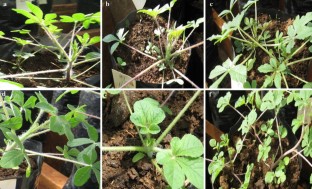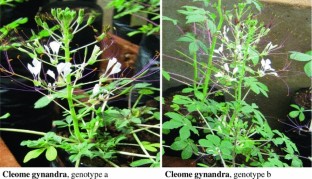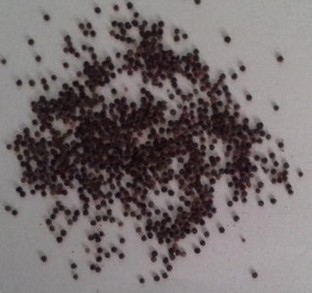 References
Bruinsma J (1985) Cleome. In: CRC Handbook of Flowering plants (Halevy AH, ed.). CRC Press, Boca Raton, Florida, pp. 295–298

Bunch R (1982) Two ears of corn: a guide to people-centered agricultural improvement. World Neighbors, Oklahoma

Chadha ML, Oluoch MO, Silue D (2007) Promoting indigenous vegetables for health, food security, and income generation in Africa. Acta Hortic (ISHS) 762:253–262

Chweya JA (1985) Identification and nutritional importance of indigenous green leaf vegetables in Kenya. Acta Hortic 153:99–108

Chweya JA, Nameus AM (1997). Cat's whiskers. Cleome gynandra L. Promoting the conservation and use of underutilized and neglected crops. 11. Institute of Plant Genetics and Crop Plant Research, Gatersleben/International Plant Genetic Resources Institute, Rome, Italy. ISBN 92-9043-303-5

Everett TH (1981). The New York Botanical Garden, vol. 3. Garland, New York & London

FAO (2001). The State of food and agriculture. Women in agriculture: closing the gender gap for development. Food and Agriculture Organization of the United Nations, Rome, Italy. http://www.fao.org/docrep/013/i2050e/i2050e.pdf. Accessed on 26 Oct 2012)

Gilg E, Benedict C (1915) Monographische Zusammenstellung sämtlicher Capparidaceae des tropischen und subtropischen Afrika. Engler Bot Jahrb 53:144–274

Gomez MI (1981) Carotene content of some green leafy vegetables of Kenya and effects of dehydration and storage on carotene retention. J Plant Foods 3:231–244

Hammer K (2001) Capparaceae. In: Hanelt P. and Institute of Plant Genetics and Crop Plant Research (eds), Mansfeld's Encyclopedia of Agricultural and Horticultural Crops 3: 1406–1412

Iltis HH (1960) Studies in the Capparidaceae. VII. Old World Cleomes adventives in the New World. Brittonia 12:279–294

Kokwaro JO (1994) Flowering plant families of East Africa: an introduction to plant taxonomy. East African Educational Publishers, Nairobi 292

Kuhn U (1988) Capparaceae. In: Dicot Weed (Hafliger TJ and Wolf M, eds.). CIBA Geigy LTD, Basle, Switzerland, pp 109–120

Marshall DM, Muhaidat R, Brown NJ, Liu Z, Stanley S, Griffiths HG, Sage RF, Hibberd JM (2007) Cleome, a genus closely related to Arabidopsis, contains species spanning a developmental progression from C3 to C4 photosynthesis. Plant J 51:886–896

Mbugua GW, Gitonga L, Ndangu B, Gatambia E, Manyeki L, Karoga J (2011) African Indigenous Vegetables and Farmer-Preferences in Central Kenya. Acta Hortic 911:479

Musinguzi E, Kikafunda J, Kiremire BT (2000) The status and level of utilization of indigenous food plants in Uganda: a case study of South West Uganda. Department of Food Science and Technology. Makerere University, Kampala Uganda 2000

Narendhirakannan RT, Kandaswamy M, Subramanian S (2005) Anti-inflammatory activity of Cleome gynandra L. on hematological and cellular constituents in adjuvant-induced arthritis rats. J Med Food 8(1):93–99

Olembo NK, Fedha SS, Ngaire ES (1995) Medical and agricultural plants of Ikolomani. Kakamega District, Kenya

Onim M, Mwaniki P (2008) Cataloguing and evaluation of available community/farmers‐based seed enterprises on African indigenous vegetables (AIVs) in four ECA countries. p 95

Onyango MOA (2002) Market survey on African indigenous vegetables in western Kenya. In: Proceedings of the 2nd JKUAT/DAAD workshop on sustainable Horticultural production in the Tropics 6th–9th August 2002. pp 39–46

Smith AW, Stearn WT (1972) A gardener's dictionary of plant names. Cassel, Sydney, Toronto

Sombroek WG, Graun HM, Van der Pouw (1982) Exploratory soil survey. Report No. E1. Ministry of Agriculture, Nairobi, Kenya

van Den Heever E, Venter SL (2007) Nutritional and medicinal properties of Cleome gynandra. Acta Hortic 752:127–130

Van Wyk B-E, Gericke N (2000) People's plants. Briza Publications, Pretoria
Acknowledgments
This work was supported by the University of Nairobi, Deans' Committee Grant Vote No. 500-655-659.
About this article
Cite this article
Onyango, C.M., Kunyanga, C.N., Ontita, E.G. et al. Current status on production and utilization of spider plant (Cleome gynandra L.) an underutilized leafy vegetable in Kenya. Genet Resour Crop Evol 60, 2183–2189 (2013). https://doi.org/10.1007/s10722-013-0036-7
Received:

Accepted:

Published:

Issue Date:
Keywords
Cleome gynandra

Consumption

Leafy vegetable

Production

Under-utilized species