Abstract
Taro (Colocasia esculenta) is a vegetatively propagated, starchy root crop cultivated in tropical to temperate regions of the world. Wild forms of taro are distributed from India to southern China, Australia and Melanesia. They are widely known wild food or fodder sources, including in Aboriginal Australia, so it is unclear to what extent wild populations have been dispersed by humans, or naturally via insect-borne pollen and seed dispersal by birds or other animals. In Australia, pollinators and seedlings of taro have not been reported, and a key question is whether or not the wild taro there can breed naturally. Here we report field observations of flowering, fruit set, and an insect pollinator (Colocasiomyia, pupal stage), in a historically significant wild taro population at Hopevale in northern Queensland. The observed pupa is congeneric with two pollinating fly species that have a highly specialised, probably coevolutionary, relationship with taro in neighbouring Papua New Guinea. The field observations suggested the possibility of natural breeding at Hopevale. By analyzing microsatellite diversity within the Hopevale taro population, we found high genetic variation overall, indicative of multiple founding individuals. Two sublocations showed low genetic diversity and strongly negative inbreeding coefficients, consistent with predominantly clonal (vegetative) reproduction. A third sublocation showed high genetic diversity and a weakly negative inbreeding coefficient, indicative of sexual reproduction. This difference between sublocations may relate to microenvironmental conditions that favour seedling establishment in some parts of the site. The data constitute the first demonstration that natural breeding and population spread occurs in Australian wild taro.
Access options
Buy single article
Instant access to the full article PDF.
US$ 39.95
Tax calculation will be finalised during checkout.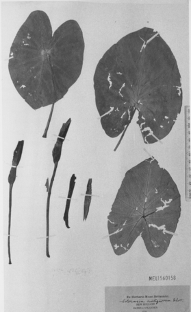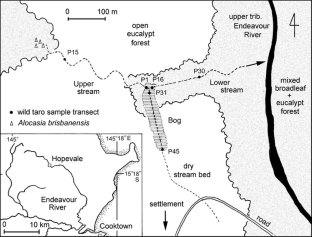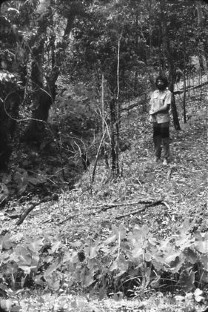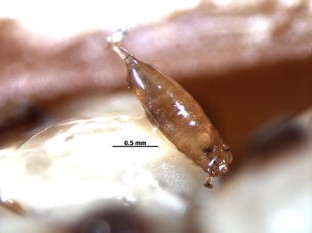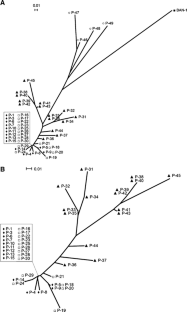 References
Barrau J (1959) Fruits et graines du taro, Colocasia esculenta (Linné) Schott. Journal d'Agriculture Tropicale et de Botanique Appliquée 8–9:436–438

Boutin-Ganache I, Raposo M, Raymond M, Deschepper CF (2001) M13-tailed primers improve the readability and usability of microsatellite analyses performed with two different allele-sizing methods. Biotechniques 31:24–28

Caillon S, Quero-Garcia J, Lescure J-P, Lebot V (2006) Nature of taro (Colocasia esculenta (L.) Schott) genetic diversity prevalent in a Pacific Ocean Island, Vanua Lava, Vanuatu. Genet Resour Crop Evol 53:1273–1289

Carson HL, Okada T (1980) Drosophilidae associated with flowers in Papua New Guinea: I. Colocasia esculenta. Kontyu 48:15–29

Carson HL, Okada T (1982a) Ecology and evolution of flower-breeding pomace flies of New Guinea (Diptera: Drosophilidae). Entomologia Generalis 8:13–16

Carson HL, Okada T (1982b) Drosophilidae of New Guinea. In: Gressitt JL (ed) Biogeography and ecology of New Guinea. W Junk, The Hague, pp 675–687

Chen DH, Ronald PC (1999) A rapid DNA minipreparation method suitable for AFLP and other PCR applications. Plant Mol Biol Rep 17:53–57

Coates DJ, Yen DE, Gaffey PM (1988) Chromosome variation in taro, Colocasia esculenta: implications for origin in the Pacific. Cytologia 53:551–560

Denham T, Donohue M, Booth S (2009) Horticultural experimentation in northern Australia reconsidered. Antiquity 83:634–648

Haberle SG (2005) A 23,000 year pollen record from Lake Euramoo, Wet Tropics of NE Queensland, Australia. Q Res 64:343–356

Horton D (1988) Underground crops: long-term trends in production of roots and tubers. Winrock International, Morrilton

Hu K, Huang XF, Ke WD, Ding Y (2009) Characterization of 11 new microsatellite loci in taro (Colocasia esculenta). Mol Ecol Resour 9:582–584

Huson DH, Richter DC, Rausch C, Dezulian T, Franz M, Rupp R (2007) Dendroscope—an interactive viewer for large phylogenetic trees. BMC Bioinfor 8:460

Isshiki S, Nakada M, Nakamura N, Tashiro Y, Miyazaki S (1995) Genetic systems and variations of isozymes in wild taro (Colocasia esculenta Schott) from Bangladesh. J Jpn Soc Hortic Sci 64:113–119

Ivancic A (1995) Abnormal and unusual inflorescences of taro, Colocasia esculenta (Araceae). Aust J Bot 45:475–489

Ivancic A, Lebot V (2000) The genetics and breeding of taro. CIRAD, Montpellier

Kreike CM, Eck HJV, Lebot V (2004) Genetic diversity of taro, Colocasia esculenta (L.) Schott, in Southeast Asia and the Pacific. Theor Appl Genet 109:761–768

Lebot V, Aradhya KM (1991) Isozyme variation in taro (Colocasia esculenta) from Asia and Oceania. Euphytica 56:55–66

Lebot V, Prana MS, Krieke N, Heck HV, Pardales J, Okpul T, Gendua T, Thongjiem M, Hue H, Viet N, Yap TC (2004) Characterization of taro (Colocasia esculenta (L.) Schott) genetic resources in Southeast Asia and Oceania. Genet Resour Crop Evol 51:381–392

Li H, Boyce PC (2010) Colocasia. In: Wu ZY, Raven PH, Hong DY (eds) Flora of China, vol. 23 (Acoraceae through Cyperaceae). Science Press/Missouri Botanical Garden Press, Beijing/St. Louis, pp 73–75

Liu K, Muse SV (2005) PowerMarker: integrated Analysis Environment for Genetic Marker Data. Bioinformatics 21:2128–2129

Mace ES, Godwin I (2002) Development and characterization of polymorphic microsatellite markers in taro (Colocasia esculenta). Genome 45:823–832

Matroud AA, Hendy MD, Tuffley CP (2011) NTRfinder: a software tool to find nested tandem repeats. Nucl Acids Res 40(3):e17

Matthews PJ (1985) Nga taro o Aotearoa. J Polyn Soc 94:253–272

Matthews PJ (1990) The origins, dispersal and domestication of taro. Australian National University, Canberra

Matthews PJ (1991) A possible tropical wildtype taro: Colocasia esculenta var. aquatilis. Bull Indo Pac Prehist Assoc 11:69–81

Matthews PJ (1995) Aroids and the Austronesians. Tropics 4:105–126

Matthews PJ (1997) Field guide for wild-type taro, Colocasia esculenta (L.) Schott. Plant Genet Resour Newsl 110:41–48

Matthews PJ (2002) Taro storage systems. In: Yoshida S, Matthews PJ (eds) Vegeculture in Eastern Asia and Oceania. Japan Center for Area Studies, National Museum of Ethnology, Osaka, pp 135–163

Matthews PJ (2003) Taro planthoppers (Tarophagus spp.) in Australia and the origins of taro (Colocasia esculenta) in Oceania. Archaeol Ocean 38:192–202

Matthews PJ (2006) Written records of Taro in the Eastern Mediterranean. In: Ertug ZF (ed) Proceedings of the fourth international congress of Ethnobotany (ICEB 2005). Yayinlari, Istanbul, pp 419–426

Matthews PJ, Naing KW (2005) Notes on the provenance and providence of wildtype taros (Colocasia esculenta) in Myanmar. Bull Natl Mus Ethnol 29:587–615

Matthews P, Terauchi R (1994) The genetics of agriculture: DNA variation in taro and yam. In: Hather JG (ed) Tropical archaeobotany. Routledge, New York, pp 251–262

Matthews PJ, Takei E, Kawahara T (1992) Colocasia esculenta var. aquatilis on Okinawa Island, Southern Japan: the distribution and possible origins of a wild diploid taro. Man Cult Ocean 8:19–34

Matthews PJ, Agoo EMG, Tandang DN, Madulid DA (2012) Ethnobotany and ecology of wild taro (Colocasia esculenta) in the Philippines: implications for Domestication and Dispersal. In: Spriggs M, Addison DA, Matthews PJ (eds) Irrigated Taro (Colocasia esculenta) in the Indo-Pacific. National Museum of Ethnology, Osaka, pp 307–340

Meisenburg MJ, Fox AM (2002) What role do birds play in dispersal of invasive plants?. Wildland Weeds 5:8–14

Nei M (1983) Genetic polymorphism and the role of mutation in evolution. In: Nei M, Koehn R (eds) Evolution of genes and proteins. Sinauer Associates, Sunderland, pp 165–190

Price TV, Poka K, Bogarei G (2008) Observations on the liberation, dispersal and germination of taro seed (Colocasia esculenta) under natural conditions in Papua New Guinea. Aroideana 31:134–143

Rao VR, Matthews PJ, Eyzaguirre PB, Hunter D (eds) (2010) The global diversity of taro: ethnobotany and conservation. Bioversity International, Rome

Shaw DE (1975) Illustrated notes on flowering, flowers, seed and germination in taro (Colocasia esculenta). Papua New Guinea Department of Agriculture. Stock Fish Res Bull 13:39–59

Spier RFG (1951) Some notes on the origin of taro. Southwest J Anthropol 7:69–76

Sultana F, Hu Y-G, Toda MJ, Takenaka K, Yafuso M (2006) Phylogeny and classification of Colocasiomyia (Diptera, Drosophilidae), and its evolution of pollination mutualism with aroid plants. Syst Entomol 31:684–702

Takenaka K (2006) Reproductive ecology of the genus Colocasiomyia (Diptera: Drosophilidae) and pollination mutualism with Araceae plants. Hokkaido University, Sapporo

Wang J-K (1983) Taro, a review of Colocasia esculenta and its potentials. University of Hawaii Press, Honolulu

Weir BS, Cockerham CC (1984) Estimating F-statistics for the analysis of population structure. Evolution 38:1358–1370

Yoshino H (2002) Morphological and genetic variation in cultivated and wild taro. In: Yoshida S, Matthews PJ (eds) Vegeculture in Eastern Asia and Oceania. Japan Center for Area Studies, National Museum of Ethnology, Osaka, pp 95–116
Acknowledgments
For supporting this research (1985-1990), special thanks are given to the Queensland National Parks and Wildlife Service, the Hopevale Community, Department of Agriculture at Lae Technical University (Lae, PNG), National Agricultural Research Institute (Bubia, PNG), the Australian National University (Canberra), and the Australian National Botanic Gardens (Canberra). Valuable advice and supervision were provided by D. Coates, J. Golson, D. Shaw, and D. E. Yen (ANU). Help in the field was provided by K. Thiele (ANU), Eric Deeral (Hopevale), and P. Lea (Lae Technical University). K. Ikeya (National Museum of Ethnology, Japan), kindly provided the sample from Bangladesh. Analyses for the present paper were assisted and supported by Nick Porch (ANU), and the John Bingham Laboratory, NIAB, Cambridge, UK. HVH is funded by the European Research Council project 'Food Globalization in Prehistory'.
Electronic supplementary material
Below is the link to the electronic supplementary material.
About this article
Cite this article
Hunt, H.V., Moots, H.M. & Matthews, P.J. Genetic data confirms field evidence for natural breeding in a wild taro population (Colocasia esculenta) in northern Queensland, Australia. Genet Resour Crop Evol 60, 1695–1707 (2013). https://doi.org/10.1007/s10722-012-9952-1
Received:

Accepted:

Published:

Issue Date:
Keywords
Breeding population

Clonal reproduction

Colocasia
Colocasiomyia

Pollinator

Wild taro