Abstract
Pistachio (Pistacia vera L.) is a strategic nut tree species in the Middle East which holds comparative advantage over other fruit trees in view of its hardiness, income generation opportunities and benefits for the ecosystem. Yet pistachio cultivation depends on a very narrow genetic base, in spite of the existence of many varieties still marginally exploited. Syria is an important center of diversity for pistachio. A country wide ecogeographic survey in this country was carried out to determine the extent of pistachio genetic diversity and its use. As a whole, 114 accessions were collected from 37 farms to assess diversity at morphological and molecular level. Molecular evaluation was carried out using Amplified Fragment Length Polymorphism (AFLP) technique and performed using seven primer pair combinations. Results from the studies allowed the identification of 25 pistachio female varieties in Syria, some of which unique and described for the first time. Three groups of pistachio diversity were identified by cluster analysis which provides useful information about the distribution of genetic diversity in Syria for enhanced use and sustainable conservation.
Access options
Buy single article
Instant access to the full article PDF.
US$ 39.95
Tax calculation will be finalised during checkout.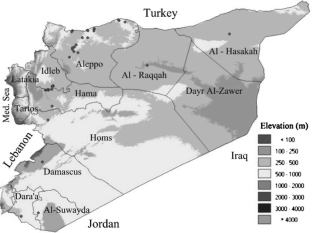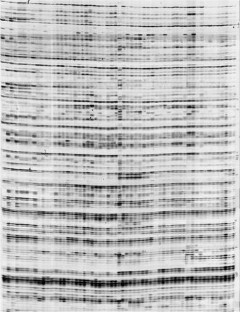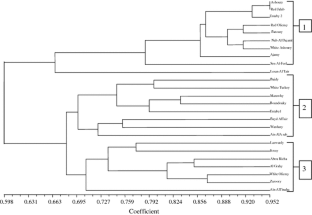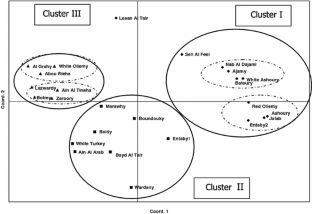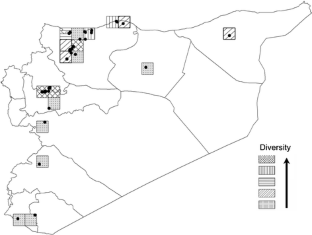 References
Alti HS, Kaska N (2002) Pistachio rootstock breeding by crossing Pistacia vera with Pistacia khinjuk Stocks

Angiolillo A, Mencuccini M, Baldoni L (1999) Olive genetic diversity assessed using amplified fragment length polymorphisms. Theor Appl Genet 98:411–421

Crane JC, Iwakiri BT (1980) Xenia and metaxenia in pistachio. HortScience 15:184–185

FAO, 2006. FAOSTAT database. http://apps.fao.org/page/form?collection = Production.Crops. Primary&Domain = Production&servlet = 1&language = EN&hostname = apps.fao.org&version = default

Federici MT, Vaughan D, Tomooka N, Kaga A, Wang XW, Doi K, Francis M, Zorrilla G, Saldain N (2001) Analysis of Uruguayan weedy rice genetic diversity using AFLP molecular markers. Electron J Biotechnol 4(3)

Golan-Goldhirsh A, Barazani1 O, Wangl ZS, Khadkal DK, Saunders JA, Kostiukovsky V, Rowland LJ (2004) Genetic relationships among Mediterranean Pistacia species evaluated by RAPD and AFLP markers. Plant Syst Evol 246:9–18

Hadj Ibrahim I, Kardoush M, Rais R (1998) Pistachio tree and its techniques. ACSAD, SN/N59/1998

Hadj-Hassan A (1988) Characters of most important Syrian pistachio female varieties widely cultivated in Aleppo. ACSAD, Damascus, Syria. PS, p 25

Hartl L, Seefleder S (1998) Diversity of Selected Hop Cultivars Detected by Fluorescent AFLPs. Theor Appl Genet 96:112–116

Ibrahim Basha A, Padulosi S, Hadj Hassan A (2003) Eco-geographic survey and genetic diversity assessment of female varieties of pistachio species (Pistacia vera L.) in Syria. Aleppo, Syria (Master thesis in Arabic)

Kafkas S, Kaska N (1998) Pistachio Rootstock breeding by crossing different wild species grown in Turkey. In: Ferguson L, Kester D (eds) Proceeding of the second international symposium on pistachios and almonds. Acta Horticulturae 470:219–225

Kaska N, Çaglar S, Kafkas S (1996) Genetic diversity and germplasm conservation of Pistacia in Turkey. In: Padulosi S, Caruso T, Barone E (eds) Taxonomy, distribution, conservation and uses of Pistacia genetic resources, Report of a workshop, 29–30 June 1995, Palermo, Italy, International Plant Genetic Resources Institute, Rome, Italy, pp. 46–50

Katsiotisl A, Hagidimitriou M, Drossoul A, Pontikis C, Loukas M (2003) Genetic relationships among species and cultivars of Pistacia using RAPDs and AFLPs. Euphytica, Kluwer academic publishers 132:279–286

Khalife T (1958) Pistachio region maaref agric. Directorate, Aleppo, Syria, p 63 (in Arabic)

Maggs DH (1973) Genetic resources of Pistachio. FAO Genetic Resources Newsletter 29:7–15

Magurran AE (1988) Ecological diversity and its measurement. Princeton University Press

Manubens A, Lobos S, Jadue Y, Toro M, Messina R, Lladser M, Seelenfreund D (1999) DNA isolation and AFLP fingerprinting of nectarine and peach varieties (Prunus persica). Plant Mol Biol Rep 17:255–267

Maughan PJ, Saghai Maroof MA, Buss GR (1996) Amplified Fragment Length Polymorphism (AFLP) in Soybean: Species Diversity, Inheritance, and Near-Isogenic Line Analysis. Theor Appl Genet 93:392–401

Mouterde P (1966) Novelle flore du Liban et de Syrie. Dar al machreq, Beyrouth, Lebanon

Parfitt DE (1995) Pistachio cultivars. In: Pistachio production, University of California, Davis, pp 43–46

Peakall R, Smouse PE (2001) GenAlEx V5: genetic analyses in excel. Population genetic software for teaching and research. Australian National University, Canberra, Australia. http://www.anu.edu.au/BoZo/GenAlEx/

Post G (1932) The flora of Syria, Palestine and Sinai. American Press, Beirut

Powell W, Morgante M, Andre C, Hanafey M, Vogel MJ, Tingey SV, Rafalski A (1996) The comparison of RFLP, RAPD, AFLP and SSR (Microsatellites) markers for germplasm analysis. Mol Breed 2:225–235

Riaz A, Ferguson L, Southwick SM (2003) Identification of Pistachio (Pistacia vera L.) nuts with microsatellite markers. J Amer Soc Hort Sci 128(6):898–903

Riazi GH, Rahemi M (1994) The effect of various pollen on growth and development of Pistacia vera L. nuts. First International Symposium on Pistachio Nut. ISHS-FAO, Adana (Turkey), Acta Horticulturea

Rohlf FJ (2000) NTSYS-pc: numerical taxonomy and multivariate analysis system, version 2.1. Exeter Software, Setauket, NY

Russell JR, Weber JC, Booth A, Powell W, Sotelo-Montes C, Dawson IK (1999) Genetic variation of calycophyllum spruceanum in the Peruvian Amazon basin, revealed by amplified fragment length polymorphism (AFLP) analysis. Mol Ecol 8:199–204

Sasanuma T, Chabane K, Endo TR, Valkoun J (2002) Genetic diversity of wild wheat and its relatives in the near east detected by AFLP. Euphytica 127:81–93

Sneath PHA, Sokal RR (1973) Numerical taxonomy. Freeman, San Francisco, 573

Sensi E, Vignani R, Rhode W, Biricolti S (1996) Characterization of genetic biodiversity with Vitis vinifera L. sangiovese and colorino genotypes by AFLP and ISTR DNA marker technology. Vitis 35:183–188

Tignon M, Lateur M, Kettmann R, Watillon B (2001) Distinction between closelyrelated apple cultivars of The Belle-Fleur family using RFLP and AFLP markers. Acta Hort (ISHS) 546:509–513 http://www.actahort.org/books/546/546_70.htm

Tous J, Ferguson L (1996) Mediterranean fruits. In: Janick J (ed) Progress in new crops. ASHS press, Arlington, VA

Vos P, Hogers R, Bleeker M, Reijans M, Van De Lee T, Hornes M, Frijters A, Pot J, Peleman J, Kuiper M, Zabeau M (1995) AFLP: a new technique for DNA fingerprinting. Nucleic Acids Res 23:4407–4414

Wang YH, Thomas CE, Dean RA (1997) A genetic map of melon (Cucumis melo L.) based on amplified fragment length polymorphism (AFLP) Markers. Theor Appl Genet 95:791–798

Whitehouse WE, Stone CL (1941) Some aspects of dichogamy and pollination in pistachio. Proc Am Soc Hort Sci 39:95–100

Winfield MO, Arnold GM, Cooper F, Le Ray M, White J, Karp A, Edwards KJ (1998) A study of genetic diversity in Populus nigra subsp. betulifolia in The upper severn area of The UK using AFLP markers. Mol Ecol 7:3–10

Xu RQ, Tomooka N, Vaughan DA (2000) AFLP markers for characterizing the Azuki Bean complex. Crop Science 40:808–815

Zohary M (1952) A monographic study of genus Pistacia. Palestine P J Bot., Ser 5(4):187–228
About this article
Cite this article
Ibrahim Basha, A., Padulosi, S., Chabane, K. et al. Genetic diversity of Syrian pistachio (Pistacia vera L.) varieties evaluated by AFLP markers. Genet Resour Crop Evol 54, 1807–1816 (2007). https://doi.org/10.1007/s10722-006-9202-5
Received:

Accepted:

Published:

Issue Date:
Keywords
AFLP

Genetic diversity

Pistacia vera L.

Syrian pistachio