Abstract
Wetland fringe areas in prairie agricultural landscapes may be subjected to burning of vegetation in autumn followed by cultivation in spring. The objective of this study was to examine the greenhouse gas (CO2, N2O and CH4) emissions and plant nutrient (NO3, PO4 and SO4) supplies in wetland fringe soils as affected by simulated burning + cultivation, at field capacity and saturation moisture content. Using undisturbed soil cores collected from grassed wetland fringes at four sites in southern Saskatchewan, the impacts were examined over a 20-day period. The burning + cultivation treatment generally reduced CO2 emissions, tended to increase NO3–N availability, and had no consistent effect on N2O emissions, or PO4–P and SO4–S supply. Production of CH4 occurred only at one site, and only under saturated conditions. Compared to field capacity, saturation reduced CO2 emissions and NO3–N supply, tended to increase PO4–P availability, and had no consistent effect on N2O emissions and SO4–S. The CO2 emissions and SO4–S were greater for soil cores with higher organic matter and salinity, respectively. The N2O emissions were only occasionally related to soil NO3–N supply rate.
Access options
Buy single article
Instant access to the full article PDF.
USD 39.95
Price excludes VAT (USA)
Tax calculation will be finalised during checkout.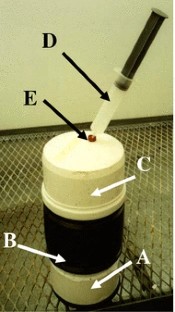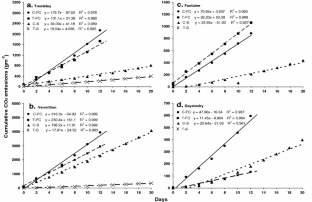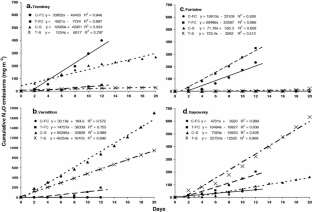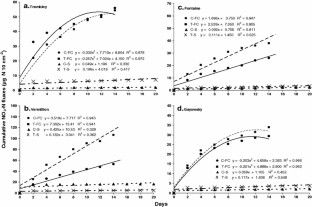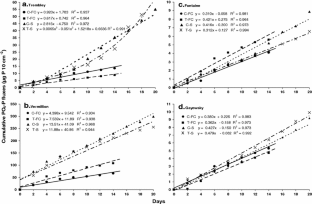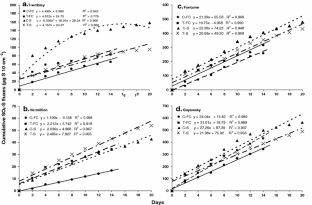 References
Andersson M, Michelsen A, Jensen M, Kjoller A (2004) Tropical savannah woodland: effects of experimental fire on soil microorganisms and soil emissions of C dioxide. Soil Biol Biochem 36:849–858

Castaldi S, Aragos D (2002) Short term effects of burning on soil microbial processes involved in greenhouse fluxes from soil. In: Traaud L, Prodon R (eds) Fire in biological processes. Backhyrus Publishers, Leiden, The Netherlands. pp 173–181

Croizer CR, DeLaunne RD, Patrick Jr WH (1995) Methane production in Mississippi Deltaic Plain wetland soils as a function of soil redox species. In: Lal R, Levine E, Stewart BA (eds) Advances in soil science series. Lewis Publishers, Boca Raton, FL, USA, pp 247–255

DeBano LF, Neary DG, Folliot PF (1998) Fire's effects on ecosystems. John Wiley and Sons Inc, New York, NY, USA

Duxbury JM, Mosier AR (1993) Status and issues concerning agricultural emissions of greenhouse gases. In: Kaiser HM, Drennen TE (eds) Agricultural dimensions of global climate change. St. Lucie Press, Delray Beach, FL, USA, pp 229–257

Freeman C, Lock M, Reynolds B (1992) Fluxes of CO2, CH4, and N2O from a Welsh peatland following simulation of water table draw-down: Potential feedback to climate change. Biogeochem 19:51–60

Garcia-Montiel D, Neil C, Melilo J, Thomas S, Steudler P, Cerri C (2000) Soil phosphorous transformation following forest clearing for pasture in the Brazilian Amazon. Soil Sci Soc Am J 64:1792–1804

Gonzalez-Perez JA, Gozalez-Vila F, Almendros G, Knicker H (2004) The effects of fire on soil organic matter—a review. Environ Int 30:855–870

Henry L, Harron B, Flaten D (1987) The nature and management of salt-affected land in Saskatchewan. Saskatchewan Agriculture publication no. 518. pp 1–23

Hutchinson GL (1995) Biosphere-atmosphere exchange of gaseous N oxides. In: Lal R, Levine E, Stewart BA (eds), Advances in soil science series. Lewis Publishers, Boca Raton, FL, USA, pp 219–236

Hutchinson GL, Moiser AR (1981) Improved soil cover method for field measurement of nitrous oxide fluxes. Soil Sci Soc Am J 45:311–316

IAEA (1992) Manual on measurements of methane and nitrous oxide emissions from agriculture. IAEA-TECDOC-674. International Atomic Energy Agency, Austria

Jacinthe P, Dick WA, Brown LC (2000) Bioremediation of nitrate-contaminated shallow soils and waters via water table management techniques: Evolution and release of nitrous oxide. Soil Biol Biochem 32:371–382

Kiene RP (1991) Production and consumption of methane in aquatic systems. In: Rogers JE, Whitman WB (eds) Microbial production and consumption of greenhouse gases: methane, nitrogen oxides and halomethanes. American Society for Microbiology, Washington DC, USA, pp 111–146

Kim YW, Tanaka N, Fukuda M, Kushida K (2002) Effect of forest fire on fluxes of CH4 and N2O in boreal forest soils, interior Alaska. Non CO2 greenhouse gases: scientific understanding, control options and policy aspects. In: Proceedings of the third international symposium. Maastricht, Netherlands, 21–23 January 2002. Millpress Science Publishers, Rotterdam, The Netherlands, pp 55–60

Kliewer B, Gilliam J (1995) Water table management effects on gentrification and nitrous oxide evolution. Soil Sci Soc Am J 59:1694–1701

Laidlaw JW, Nyborg M, Izaurralde RC (1995) Nitrous oxide flux from thawing soil in Alberta. In: Lal R, Levine E, Stewart BA (eds) Advances in soil science series. Lewis Publishers, Boca Raton, FL, USA, pp 237–245

Lal R, Kimble J, Levine E, Whitman C (1995) World soils and greenhouse effect: An overview. In: Lal R, Levine E, Stewart BA (eds) Advances in soil science series. Lewis Publishers, Boca Raton, FL, USA, pp 1–8

Lemke RL, Izaurralde RC, Nyborg M, Solberg ED (1999) Tillage and N-source influence soil-emitted nitrous oxide in the Alberta Parkland region. Can J Soil Sci 79:15–24

Linn DM, Doran JW (1984) Effect of water-filled pore space on carbon dioxide and nitrous oxide production in tilled and nontilled soils. Soil Sci Soc Am J 48:1267–1272

MacKenzie AF, Fan MX, Cadrin F (1997) Nitrous oxide emission in three years as affected by tillage, corn-soybean-alfalfa rotations and nitrogen fertilization. Can J Soil Sci 77:145–152

Malhi SS, Lemke RL, Wang Z, Farrell R, Chhabra BS (2006) Tillage, nitrogen and crop residue effects on crop yield and nutrient uptake, soil quality and greenhouse gas emissions. Soil Tillage Res 90:171–183

Oechel W, Vourlitis G (1995) Effects of global change on carbon storage in cold soils. In: Lal R, Levine E, Stewart BA (eds) Advances in soil science series. Lewis Publishers, Boca Raton, FL, USA, pp 117–129

Owensby CE, Wyrill JB (1973) Effects of range burning on Kansas Fing Hills soil. J Range Manage. 26:185–189

Qian P, Schoenau JJ, Greer KJ, Liu Z (1996) Assessing plant-available potassium in soil using cation exchange membrane burial. Can J Soil Sci 76:191–194

Qian P, Schoenau JJ (2002) Practical applications of ion exchange resins in agricultural and environmental soil research. Can J Soil Sci 82:9–21

Rask H, Schoenau JJ, Anderson D (2002) Factors influencing methane flux from a boreal forest wetland in Saskatchewan, Canada. Soil Biol Biochem 34:435–443

SAS Institute Inc (1989) SAS/STAT User's guide. Version 6, 4th ed., vol. 4. Statistical Institute Systems Inc., Cary, NC, USA

Tejowlan RS, Schoenau JJ, Bettany JR (1994) Use of ion exchange resin in soil and plant testing for micronutrient availability. Soils and crops workshop, University of Saskatchewan, Saskatoon, Saskatchewan, Canada. pp 255–267

Ueckert DN, Whigham TL, Spears BM (1978) Effect of burning on infiltration, sediment and other soil properties in a Mesquite-Tobosagrass community. J Range Manage 31:420–425

Volesky JD, Connot SB (2000) Vegetation response to late growing-season wildfire on Nebraska Sandhills rangeland. J Range Manage 53:421–426

Vose JM, Elliott KJ, Johnson DW (1995) Soil CO2 flux in response to elevated atmospheric CO2 and nitrogen fertilization: Patterns and methods. In: Lal R, Levine E, Stewart BA (eds) Advances in soil science series. Lewis Publishers, Boca Raton, FL, USA, pp 119–208

White CS, Loftin SR (2000) Response of two semiarid grasslands to cool-season prescribed fire. J Range Manage 53:52–61
Acknowledgments
Financial support for this project was provided by Ducks Unlimited Canada, Agriculture Canada, Saskatchewan Agriculture Development Fund, and CSALE. Thanks are extended to Dr. Richard Farrell of the Department of Soil Science for his valuable advice, especially on the methodology and measurement of the greenhouse gases.
About this article
Cite this article
Nelson, J.D.J., Schoenau, J.J., Malhi, S.S. et al. Burning and cultivation effects on greenhouse gas emissions and nutrients in wetland soils from Saskatchewan, Canada. Nutr Cycl Agroecosyst 78, 291–303 (2007). https://doi.org/10.1007/s10705-007-9092-8
Received:

Accepted:

Published:

Issue Date:

DOI: https://doi.org/10.1007/s10705-007-9092-8
Keywords