Abstract
Understanding the relationship between fire department response times and fire outcomes is critical for understanding the impact of a fire department in a community . This paper outlines a statistical analysis of United States fire department response times to fires in 1–2 family residential dwellings between the years 2002–2017. Using data from the National Fire Incident Reporting System (NFIRS), it is shown that a log-normal distribution provides a reasonable approximation of the empirical distribution of response times. Furthermore, this paper investigates the effect of increasing response times on several different measures of fire severity, including the reported fire spread category, the estimated monetary property and contents losses, and the reported flame damage. It was found that all averaged measures of fire severity increase over the interval of 3–13 min of response time, which is primarily due to the increased likelihood of very severe fire incidents at longer response times. An analysis was conducted to assess the effect of meeting the first unit response time benchmarks outlined in NFPA 1710 on the severity of fire outcomes in a community. It was found that department response times were most strongly correlated with the fraction of fires that do "extreme" damage to at least one story and the fraction of the property value lost. It has been proposed that a power law distribution is appropriate for modeling the distribution the burned areas in urban fires. In order to assess whether this proposition is supported by United States data, a Monte-Carlo methodology has been developed to estimate the burned area indirectly from NFIRS data. Finally, several methods are presented for evaluating data consistency and quality from the NFIRS reports. One of the major findings of this study is the quantification of the effect of response time on various measures of fire loss.
Access options
Buy single article
Instant access to the full article PDF.
USD 39.95
Price includes VAT (USA)
Tax calculation will be finalised during checkout.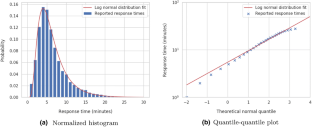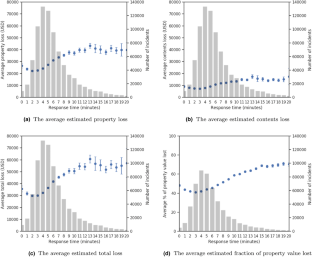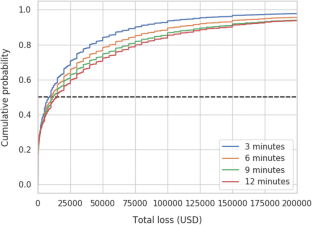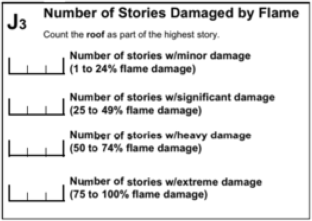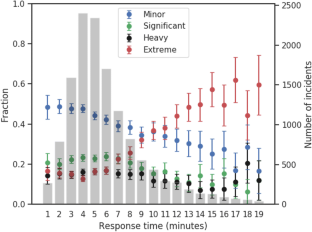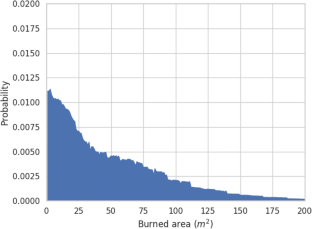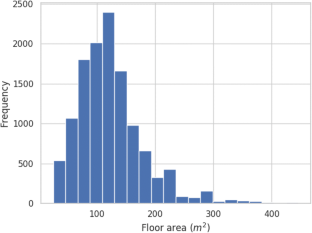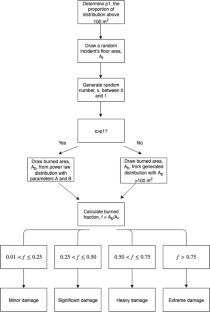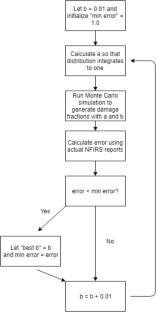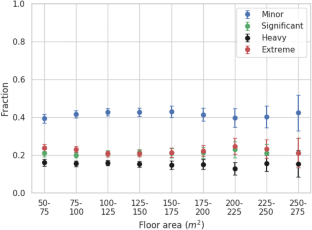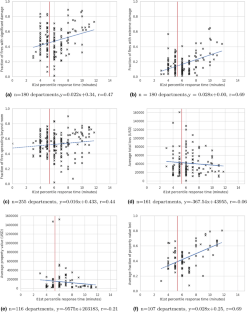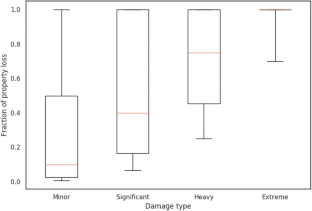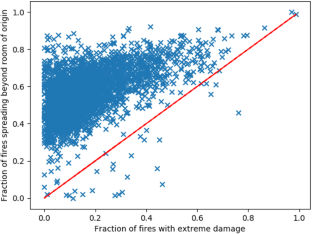 References
1.

National Fire Protection Association et al. (2010) NFPA 1710, standard for the organization and deployment of fire suppression operations, emergency medical operations, and special operations to the public by career fire departments. NFPA, Quincy

2.

National Fire Protection Association et al. (2010) NFPA 1221, standard for the installation, maintenance, and use of emergency services communication systems. National Fire Protection Association, Quincy

3.

Särdqvist S, Holmstedt G (2000) Correlation between firefighting operation and fire area: analysis of statistics. Fire Technol 36(2):109–130

4.

Holborn PG, Nolan PF, Golt J (2004) An analysis of fire sizes, fire growth rates and times between events using data from fire investigations. Fire Saf J 39(6):481–524

5.

Jaldell H (2004) Tidsfaktorns betydelse vid räddningsinsatser (translated title: The importance of the time factor in fire and rescue service operations in sweden–an update of a socio-economic study). swedish rescue services agency. Technical report, P21–449/04

6.

Challands N (2010) The relationships between fire service response time and fire outcomes. Fire Technol 46(3):665–676

7.

Lu L, Peng C, Zhu J, Satoh K, Wang D, Wang Y (2014) Correlation between fire attendance time and burned area based on fire statistical data of Japan and China. Fire Technol 50(4):851–872

8.

Peng C, Zhu J, Li B, Satoh K (2010) Frequency distribution of the first response time of firefighting. Fire Saf Sci 19(1):33–37

9.

U.S. Fire Administration (2016) Nfirsgram: calculating fire loss. https://www.usfa.fema.gov/data/nfirs/support/nfirsgrams/nfirsgram_calculating_fireloss.html. Accessed July 2018

10.

Schay G (2016) Introduction to probability with statistical applications. Birkhäuser, Boston

11.

Upson R, Notarianni KA (2012) Quantitative evaluation of fire and EMS mobilization times. Springer, Berlin

12.

Mukaka MM (2012) A guide to appropriate use of correlation coefficient in medical research. Malawi Med J 24(3):69–71
Acknowledgements
This work was funded by the Federal Emergency Management Agency's Assistance to Fire Fighters Grant Program, Grant No. AFG-EMW-2015-FP-00312. The authors would like to thank Lori Moore-Merrell of IAFF, Tyler Garner and Joe Meilinger of Prominent Edge, Rob Santos of Urban Institute, and Craig Weinschenk of UL for their contributions to this work.
About this article
Cite this article
Buffington, T., Ezekoye, O.A. Statistical Analysis of Fire Department Response Times and Effects on Fire Outcomes in the United States. Fire Technol 55, 2369–2393 (2019). https://doi.org/10.1007/s10694-019-00870-4
Received:

Accepted:

Published:

Issue Date:
Keywords
Statistical analysis

Fire department performance

NFIRS

Fire department response time

Fire spread

Fire damage

Fire loss