The structural features and thermal and sorption characteristics of nanocrystallites of chitosan, produced by hydrolysis and alcoholysis of high-molecular chitosan, were examined. The nature of the changes in the supramolecular structure and characteristics of the nanoparticles (degree of crystallinity, geometric dimensions of the crystallites, specific surface area) that are most significant in the nanocrystallites produced during precipitation of the products from homogeneous sulfuric acid hydrolysis of chitosan with NaOH solution is presented on the basis of data from thermogravimetric analysis, atomic-force microscopy, NMR relaxometry, and calculation of the sorption isotherms.
Access options
Buy single article
Instant access to the full article PDF.
USD 39.95
Price includes VAT (USA)
Tax calculation will be finalised during checkout.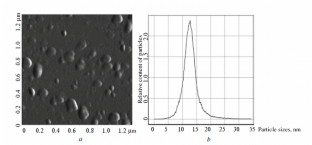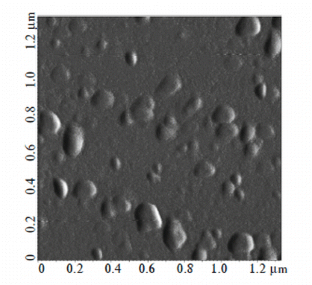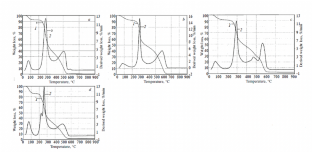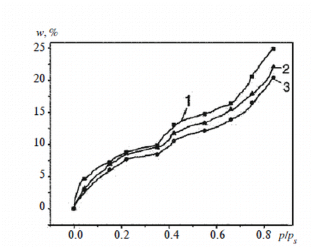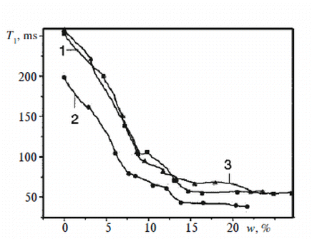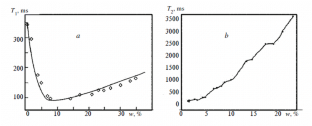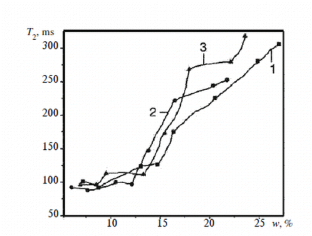 References
1.

V. I. Chursin, Dizain i Tekhnologiya, No. 32 (74), 69-74 (2012).

2.

L.-M. Zhao, L.-E. Shi, et al., Brazilian J. Chem. Eng., 28, No. 3, 353-362 (2011).

3.

J. J. Wang, Z.W. Zeng, et al., Int. J. Nanomedicine, No. 6, 765-774 (2011).

4.

A. V. Il'ina, V. P. Varlamov, Yu. A. Ermakov, Doklady Akademii Nauk, 421, No. 2, 199-201 (2008).

5.

E. A. Mogilevskaya, T. A. Akopova, et al., 48, No. 2, 216-226 (2006).

6.

S. V. Levitin, L. S. Gal'braikh, A.A. Chupina, Khim. Volokna , No. 6, 22-26 (2013).

7.

S. V. Levitin, L. S. Gal'braikh, et al., Khim. Volokna , No. 3, 8-11 (2014).

8.

M. M. Smotrina, Lezhnina, Yu. B. Grunin, Khimiya i Khim. Tekhnol., 45, 23-35 (2002).

9.

Yu. B. Grunin, L. Yu. Grunin, et al., Zhurn. Fiz. Khimii, 87, No. 1, 84-88 (2013).

10.

V. P. Nikolaev, A. A. Ageev, Yu. G. Frolov, Trudy MKhTI im. D. I. Mendeleeva, No. 101, 84-101 (1978).

11.

S. Grek, K. Sing, Adsorption, Specific Surface Area, Porosity [Russian translation], Mir, Moscow (1984), 306 pp.

12.

Yu. B. Grunin, L. Yu. Grunin, E. A. Nikol'skaya, Zhurn. Fiz. Khimii, 81, No. 7, 1324 (2007).
The work was supported by Minobrnauki of the Russian Federation within the scope of the basic part of a project for universities.
Additional information
Translated from Khimicheskie Volokna, No. 4, pp. 33-38, July-August, 2016.
About this article
Cite this article
Grunin, Y.B., Gal'braikh, L.S., Levitin, S.V. et al. Structure and Sorption Characteristics of Nanocrystallites of Chitosan. Fibre Chem 48, 292–297 (2016). https://doi.org/10.1007/s10692-017-9785-y
Keywords
Chitosan

Sulfuric Acid Solution

Sorption Characteristic

Spin Relaxation Time

Cotton Cellulose