Abstract
The Continental morphotype of tall fescue is one of the main forage and turf grass species. However, it suffers from summer drought, especially in dry and hot climates. On the other hand, the Mediterranean morphotype of tall fescue display summer dormancy. Hybridization of the two morphotypes seems to be an efficient way to introgress summer dormancy from Mediterranean morphotypes into elite cultivars of the Continental morphotype. In this study, we performed a series of reciprocal crosses producing F1 hybrids. Phenotyping revealed heterosis for plant height, fresh weight and dry matter yield, with hybrids generally outscoring parental genotypes. On the other hand, F1 hybrids had reduced fertility and lower seed set. This was a consequence of meiotic irregularities. Both parental morphotypes carry chromosome pairing regulators responsible for diploid-like behavior in meiosis. However, it is clear from this study that the regulators from the two morphotypes are not compatible. We observed high frequency of multivalent formation and homoeologous chromosome pairing in F1 hybrids. Molecular and cytogenetic analyses indicate high level of genome differentiation between both morphotypes. This might be caused either by massive genome reshuffling during the evolution or, most likely, by origination of the two morphotypes from different parental species. As such, introgression-form of breeding involving several rounds of backcrosses resulting in the restoration of chromosome pairing regulator (at least in some plants) appears to be the only way to achieve stability of the hybrid genomes and thus, wider utilization of genetically stable and fertile hybrid tall fescue for forage and turf.
This is a preview of subscription content, log in to check access.
Access options
Buy single article
Instant access to the full article PDF.
US$ 39.95
Price includes VAT for USA
Subscribe to journal
Immediate online access to all issues from 2019. Subscription will auto renew annually.
US$ 199
This is the net price. Taxes to be calculated in checkout.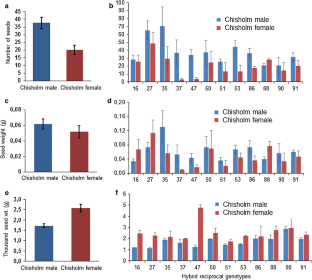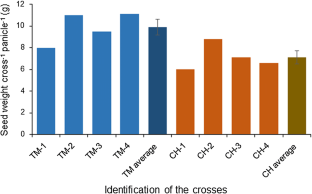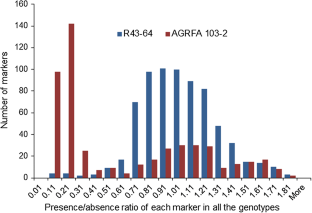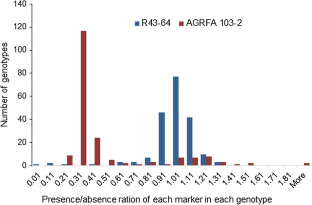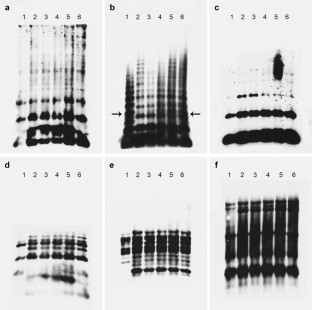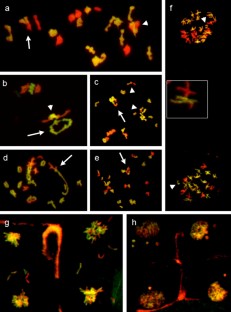 References
Barcaccia G, Meneghetti S, Albertini E, Triest L, Lucchin M (2003) Linkage mapping in tetraploid willows: segregation of molecular markers and estimation of linkage phases support an allotetraploid structure for Salix alba × Salix fragilis interspecific hybrids. Heredity 90:169–180

Crow JF (1998) 90 Years ago: the beginning of hybrid maize. Genetics 148:923–928

Dierking R, Azhaguvel P, Kallenbach R, Saha M, Bouton J, Chekhovskiy K, Kopecký D, Hopkins A (2015) Linkage maps of a Mediterranean × Continental tall fescue population and their comparative analysis with other Poaceae species. Plant Genome. https://doi.org/10.3835/plantgenome2014.07.0032

Eizenga GC (1989) Meiotic analyses of tall fescue somaclones. Genome 32:373–379

Gauder M, Graeff-Hönninger S, Lewandowski I, Claupein W (2012) Long-term yield and performance of 15 different Miscanthus genotypes in southwest Germany. Ann Appl Biol 160:126–136

Ghesquiere M, Humphreys MW, Zwierzykowski Z (2010) Festulolium. Fodd Crops Amenity Grasses 5:293–316

Grivet L, Dhont A, Roques D, Feldmann P, Lanaud C, Glaszmann JC (1996) RFLP mapping in cultivated sugarcane (Saccharum spp): genome organization in a highly polyploid and aneuploid interspecific hybrid. Genetics 142:987–1000

Hand ML, Cogan NO, Stewart AV, Forster JW (2010) Evolutionary history of tall fescue morphotypes inferred from molecular phylogenetics of the Lolium-Festuca species complex. BMC Evol Biol 10:303

Humphreys MW, Thomas HM, Morgan WG, Meredith MR, Harper JA, Thomas H, Zwierzykowski Z, Ghesquiere M (1995) Discriminating the ancestral progenitors of hexaploid Festuca-Arundinacea using genomic in-situ hybridization. Heredity 75:171–174

Humphreys M, Feuerstein U, Vandewalle M, Baert J (2010) Ryegrasses. Fodd Crops Amenity Grasses 5:211–260

Hunt KL, Sleper DA (1981) Fertility of hybrids between 2 geographic races of tall fescue. Crop Sci 21:400–404

Jauhar PP (1975) Genetic-control of diploid-like meiosis in hexaploid tall fescue. Nature 254:595–597

Jauhar PP (1993) Cytogenetics of the Festuca-Lolium complex. Relevance to breeding, vol 18. Monographs on theoretical and applied genetics. Springer, Berlin, p 255

Jenczewski E, Alix K (2004) From diploids to allopolyploids: the emergence of efficient pairing control genes in plants. Crit Rev Plant Sci 23:21–45

Klie M, Schie S, Linde M, Debener T (2014) The type of ploidy of chrysanthemum is not black or white: a comparison of a molecular approach to published cytological methods. Front Plant Sci 5:479

Kopecký D, Loureiro J, Zwierzykowski Z, Ghesquiere M, Dolezel J (2006) Genome constitution and evolution in Lolium × Festuca hybrid cultivars (Festulolium). Theor Appl Genet 113:731–742

Kopecký D, Bartos J, Zwierzykowski Z, Dolezel J (2009) Chromosome pairing of individual genomes in tall fescue (Festuca arundinacea Schreb.), its progenitors, and hybrids with Italian ryegrass (Lolium multiflorum Lam.). Cytogenet Genome Res 124:170–178

Kopecký D, Havrankova M, Loureiro J, Castro S, Lukaszewski AJ, Bartos J, Kopecka J, Dolezel J (2010) Physical distribution of homoeologous recombination in individual chromosomes of Festuca pratensis in Lolium multiflorum. Cytogenet Genome Res 129:162–172

Kopecký D, Martis M, Cihalikova J, Hribova E, Vrana J, Bartos J, Kopecka J, Cattonaro F, Stoces S, Novak P, Neumann P, Macas J, Simkova H, Studer B, Asp T, Baird JH, Navratil P, Karafiatova M, Kubalakova M, Safar J, Mayer K, Dolezel J (2013) Flow sorting and sequencing meadow fescue chromosome 4F. Plant Physiol 163:1323–1337

Malik CP, Thomas PT (1966) Chromosomal polymorphism in Festuca arundinacea. Chromosoma 18:1–18

Malik CP, Thomas PT (1967) Cytological relationships and genome structure of some Festuca species. Caryologia 20:1–39

Mather K (1957) The measurement of linkage in heredity, 2nd edn. Methuen and Co, London

Rognli OA, Saha MC, Bhamidimarri S, van der Heijden S (2010) Fescues. Fodd Crops Amenity Grasses 5:261–292

Saha MC, Mian R, Zwonitzer JC, Chekhovskiy K, Hopkins AA (2005) An SSR- and AFLP-based genetic linkage map of tall fescue (Festuca arundinacea Schreb.). Theor Appl Genet 110:323–336

Sears ER, Okamoto M (1958) Intergenomic relationships in hexaploid wheat. In: Proceedings of Xth international congress of genetics, vol 2, pp 258–259

Shull GH (1908) The composition of a field of maize. Am Breed Assoc Rep 4:296–301

Solati Z, Manevski K, Jorgensen U, Labouriau R, Shahbazi S, Laerke PE (2018) Crude protein yield and theoretical extractable true protein of potential biorefinery feedstocks. Ind Crops Prod 115:214–226

Talukder SK, Azhaguvel P, Chekhovskiy K, Saha MC (2018) Molecular discrimination of tall fescue morphotypes in association with Festuca relatives. PLoS ONE 13:e0191343

Wendel JF (2000) Genome evolution in polyploids. Plant Mol Biol 42:225–249

Wendel JF, Jackson SA, Meyers BC, Wing RA (2016) Evolution of plant genome architecture. Genome Biol 17:37

Wu KK, Burnquist W, Sorrells ME, Tew TL, Moore PH, Tanksley SD (1992) The detection and estimation of linkage in polyploids using single-dose restriction fragments. Theor Appl Genet 83:294–300

Zwierzykowski Z, Joks W, Naganowska B (1993) Amphitetraploid hybrids Festuca pratensis Huds. × Lolium multiflorum Lam. [= Festulolium braunii (K. Richter) A. Camus]. Biul. IHAR 188:61–69 (in Polish with English summary)
Acknowledgements
We express our thank you to Prof. Adam J. Lukaszewski (University of California, Riverside) for his critical reading and valuable comments.
Funding
Funding was provided by National program of sustainability I (Grant No. LO1204) and European Regional Development Fund (Grant No. CZ.02.1.01/0.0/16_019/0000827).
Ethics declarations
Conflict of interest
The authors declare that they have no conflict of interest.
Additional information
Publisher's Note
Springer Nature remains neutral with regard to jurisdictional claims in published maps and institutional affiliations.
Electronic supplementary material
Below is the link to the electronic supplementary material.
About this article
Cite this article
Kopecký, D., Talukder, S.K., Zwyrtková, J. et al. Inter-morphotype hybridization in tall fescue (Festuca arundinacea Schreb.): exploration of meiotic irregularities and potential for breeding. Euphytica 215, 97 (2019). https://doi.org/10.1007/s10681-019-2419-0
Received:

Accepted:

Published:
Keywords
Chromosome pairing

Grasses

Hybrid vigor

Meiosis

Tall fescue