Abstract
Gossypium turneri, a wild cotton species (2n = 2X = 26, D10D10) originating from Mexico, possesses invaluable characteristics unavailable in the cultivated tetraploid cotton gene pool, such as caducous involucels at anthesis, resistance to insects and tolerance to abiotic stresses. However, transferring desired characteristics from wild species into cultivated cotton is often fraught with diverse obstacles. Here, Gossypium hirsutum (as the maternal parent) and G. turneri were crossed in the Hainan Province of China, and the obtained hybrid seeds (2n = 3X = 39, ADD10) were treated with 0.075% colchicine solution for 48 h to double the chromosome complement in order to overcome triploid F1 sterility and to generate a fertile hexaploid. Chromosome doubling was successful in four individuals. However, the new synthetic hexaploids derived from these individuals were still highly sterile, and no seeds were generated by selfing or crossing. Therefore, an embryo rescue technique was employed in an attempt to produce progenies from the new synthetic hexaploids. Consequently, a total of six large embryos were obtained on MSB2K medium supplemented with 0.5 mg l−1 KIN and 250 mg l−1 CH using ovules from backcrossing that were 3 days post-anthesis. Four grafted surviving seedlings were confirmed to be the progenies (pentaploids) of the new synthetic hexaploids using cytological observations and molecular markers. Eight putative fertile individuals derived from backcrossing the above pentaploids were confirmed using SSR markers and generated an abundance of normal seeds. This research lays a foundation for transferring desirable characteristics from G. turneri into upland cotton.
This is a preview of subscription content, log in to check access.
Access options
Buy single article
Instant access to the full article PDF.
US$ 39.95
Price includes VAT for USA
Subscribe to journal
Immediate online access to all issues from 2019. Subscription will auto renew annually.
US$ 199
This is the net price. Taxes to be calculated in checkout.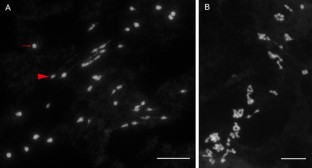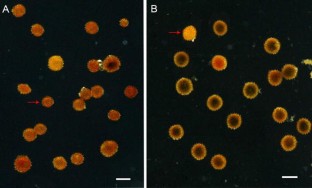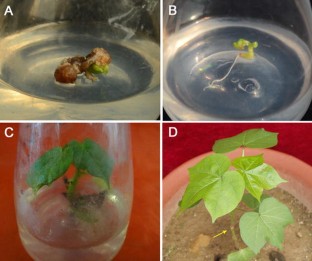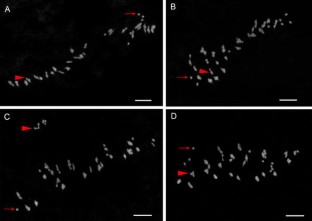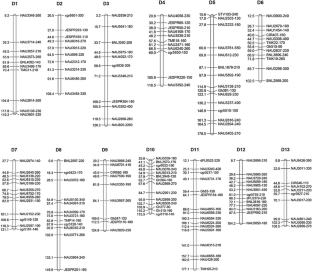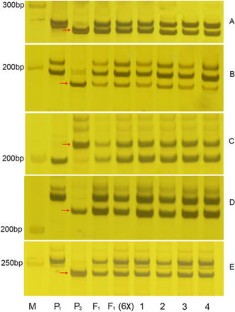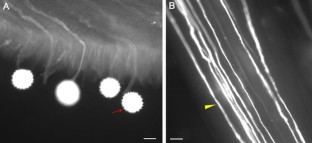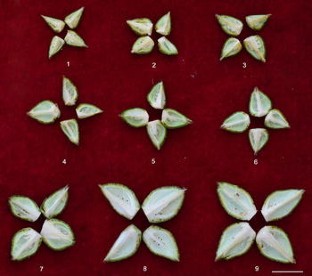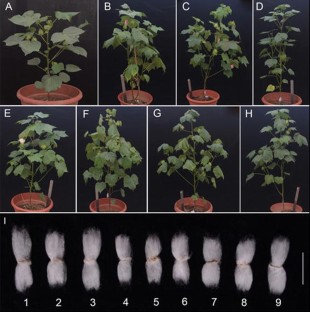 References
Benbouza H, Lacape JM, Jacquemin JM, Courtoois B, Diouf FBH, Sarr D, Konan N, Baudoin JP, Mergeai G (2010) Introgression of the low-gossypol seed and high-gossypol plant trait in upland cotton: analysis of [(Gossypium hirsutum × G. raimondii)2 × G. sturtianum] trispecific hybrid and selected derivatives using mapped SSRs. Mol Breed 25(2):273–286

Brubaker CL, Bourland FM, Wendel JF (1999) The origin and domestication of cotton. In: Smith CW, Cothren JT (eds) Cotton: origin, history, technology, and production. Wiley, New York, pp 3–31

Chen ZJ, Scheffler BE, Dennis E, Triplett BA, Zhang T, Guo W, Chen X, Stelly DM, Rabinowicz PD, Town CD, Arioli T, Brubaker C, Cantrell RG, Lacape JM, Ulloa M, Chee P, Gingle AR, Haigler CH, Percy R, Saha S, Wilkins T, Wright RJ, Van Deynze A, Zhu Y, Yu S, Abdurakhmonov I, Katageri I, Kumar PA, Mehboob-Ur-Rahman Zafar Y, Yu JZ, Kohel RJ, Wendel JF, Paterson AH (2007) Toward sequencing cotton (Gossypium) genomes. Plant Physiol 145:1303–1310

Chen Y, Wang Y, Zhao T, Yang J, Feng S, Nazeer W, Zhang T, Zhou B (2015) A new synthetic amphiploid (AADDAA) between Gossypium hirsutum and G. arboreum lays the foundation for transferring resistances to Verticillium and drought. PLoS ONE 10(6):e0128981

Culp TW, Harrell DC (1973) Breeding methods for improving yield and fiber quality of upland cotton (Gossypium hirsutum L.). Crop Sci 13(6):686–689

Culp TW, Harrell DC, Kerr T (1979) Some genetic implications in the transfer of high fiber strength genes to upland cotton. Crop Sci 19(4):481–484

Fryxell PA (1978) Gossypium turneri (Malvaceae), a new species from Sonora, Mexico. Madroño 25(3):155–159

Fryxell PA (1992) A revised taxonomic interpretation of Gossypium L. (Malvaceae). Rheedea 2:108–165

Guo W, Cai C, Wang C, Han Z, Song X, Wang K, Niu X, Wang C, Lu K, Shi B, Zhang T (2007) A microsatellite-based, gene-rich linkage map reveals genome structure, function and evolution in Gossypium. Genetics 176(1):527–541

He JX, Liang ZL (1989) Embryological studies on interspecific cross between Gossypium arboreum L. and G. davidsonii Kellog. Acta Genetica Sinica 16(4):256–262 (in Chinese with an English abstract)

He JX, Liang ZL, Sun CW, Jiang RQ, Zhong WN (1991) Interspecific incompatibility in crosses between cultivated and the wild species in Gossypium. Acta Genetica Sinica 18(2):140–148 (in Chinese with an English abstract)

Meyer VG (1975) Male sterility from Gossypium harknessii. J Hered 66(1):23–27

Paterson AH, Brubaker CL, Wendel JF (1993) A rapid method for extraction of cotton (Gossypium spp.) genomic DNA suitable for RFLP or PCR analysis. Plant Mol Biol Rep 11(2):122–127

Qian SY, Huang JQ, Peng YJ, Zhou BL, Ying MC, Shen DZ, Hu TX, Xu YJ, Gu LM, Ni WC, Cheng S (1992) Studies on the hybridof Gossypium hirsutum L. and G. anomalum and application inbreeding. Sci Agric Sin 25:44–51 (in Chinese with an English abstract)

Robinson AF, Bell AA, Dighe ND, Menz MA, Nichols RL, Stelly DM (2007) Introgression of resistance to nematode, Rotylenchulus reniformis, into upland cotton (Gossypium hirsutum) from Gossypium longicalyx. Crop Sci 47(5):1865–1877

Romano GB, Sacks EJ, Stetina SR, Robinson AF, Fang DD, Gutierrez OA, Scheffler JA (2009) Identification and genomic location of a reniform nematode (Rotylenchulus reniformis) resistance locus (Ren ari) introgressed from Gossypium aridum into upland cotton (G. hirsutum). Theor Appl Genet 120(1):139–150

Sacks EJ (2008) Ovule rescue efficiency of Gossypium hirsutum × G. arboreum progeny from field-grown fruit is affected by media composition and antimicrobial compounds. Plant Cell Tissue Organ Cult 93(1):15–20

Sacks EJ, Robinson A (2009) Introgression of resistance to reniform nematode (Rotylenchulus reniformis) into upland cotton (Gossypium hirsutum) from Gossypium arboreum and a G. hirsutum/ Gossypium aridum bridging line. Field Crop Res 112(1):1–6

Vroh Bi I, Baudoin JP, Hau B, Mergeai G (1999) Development of high-gossypol cotton plants with low-gossypol seeds using trispecies bridge crosses and in vitro culture of seed embryos. Euphytica 106(3):243–251

Wang K, Song X, Han Z, Guo W, Yu JZ, Sun J, Pan J, Kohel RJ, Zhang T (2006) Complete assignment of the chromosomes of Gossypium hirsutum L. by translocation and fluorescence in situ hybridization mapping. Theor Appl Genet 113(1):73–80

Wang X, Wang Y, Wang C, Chen Y, Chen Y, Feng S, Zhao T, Zhou B (2016) Characterization of eleven monosomic alien addition lines added from Gossypium anomalum to Gossypium hirsutum using improved GISH and SSR markers. BMC Plant Biol 16(1):218

Wendel JF (1989) New world tetraploid cottons contain old world cytoplasm. Proc Natl Acad Sci USA 86(11):4132–4136

Zhai C, Xu P, Zhang X, Guo Q, Zhang XG, Xu ZZ, Shen XL (2015) Development of Gossypium anomalum-derived microsatellite markers and their use for genome-wide identification of recombination between the G. anomalum, and G. hirsutum, genomes. Theor Appl Genet 128(8):1531–1540

Zhang J, Guo WZ, Zhang T (2002) Molecular linkage map of allotetraploid cotton (Gossypium hirsutum L. × Gossypium barbadense L.) with a haploid population. Theor Appl Genet 105(8):1166–1174

Zhu S, Chen J (2005) Advances in research on genetic analysis of gossypol gland and molecular breeding of low-gossypol cotton. Chin Agric Sci Bull 21(90):57–60

Zhu S, Jiang Y, Naganagouda R, Ji D (2004) Breeding, introgression and inheritance of delayed gland morphogenesis trait from Gosspium bickii into upland cotton germplasm. Chin Sci Bull 49:2470–2476
Acknowledgements
This program was financially supported in part by the National Key Research and Development Program of China (2016YFD0100203), the National Key Technology R&D Program of China during the Twelfth Five-year Plan Period [Grant Number 2013BAD01B03-04] and Jiangsu Collaborative Innovation Center for Modern Crop Production. The funders had no role in the study design, data collection and analysis, decision to publish, or preparation of the manuscript. We also acknowledge Dr. Kunbo Wang, Vice Director of Cotton Research Institute of Chinese Academy of Agricultural Sciences, for providing pollen of Gossypium turneri. We are grateful to Dr. RJ Kohel of the Southern Plains Agricultural Research Center, USDA-ARS, for providing seeds of Gossypium hirsutum acc. TM-1. We also express our thanks to Dr. Fang, Crop Genetics Research Unit, USDA-ARS, for kindly providing the DNA of G. turneri.
About this article
Cite this article
Chen, Y., Chen, Y., Feng, S. et al. Overcoming obstacles to interspecific hybridization between Gossypium hirsutum and G. turneri. Euphytica 214, 35 (2018). https://doi.org/10.1007/s10681-018-2118-2
Received:

Accepted:

Published:
Keywords
Chromosome doubling

Embryo rescue

Gossypium hirsutum

Interspecific hybridization

Molecular marker

Wild cotton