Abstract
Contamination of maize grain with mycotoxins including aflatoxin and fumonisin poses a threat to human health and livestock. The objectives of this study were to determine the current status of incidence of ear rot causing fungi, which are associated with mycotoxin contamination, in southern African maize hybrids, and to check whether or not mycotoxin resistance genes can be stacked in a single product. The 327 hybrids were evaluated under natural conditions in replicated trials over two seasons at Cedara Research Station, which is hot spot site for ear rot diseases. Concurrently, aflatoxin and fumonisin resistant tropical maize inbred lines were crossed with South African adapted inbred lines. The resultant 72 single crosses were evaluated for fumonisin contamination, while 44 three-way crosses and their progenies (146 S2:3 families) were evaluated for both aflatoxin and fumonisin contamination under artificial inoculation. The Fusarium verticillioides was the most prevalent ear rot causing fungus, followed by Stenocarpella maydis, F. graminearum and Aspergillus flavus. The late maturing hybrids were more susceptible to ear rots contamination than their earlier counterparts. Stacking of mycotoxin contamination resistance genes was successful because five experimental single cross hybrids consistently accumulated low fumonisin levels (<4 ppm), both in the greenhouse and field trials. Three 3-way crosses displayed low contamination levels for both aflatoxins (<5 ppb) and fumonisins. Four S2:3 families accumulated low levels of both aflatoxins and fumonisins below the legal limits of 5 ppb and 4 ppm, respectively. Therefore significant progress can be realised in breeding mycotoxin resistant maize hybrids.
Access options
Buy single article
Instant access to the full article PDF.
USD 39.95
Price excludes VAT (USA)
Tax calculation will be finalised during checkout.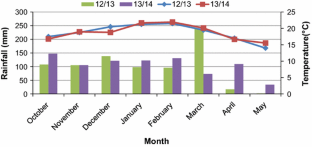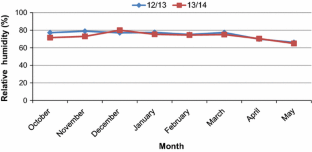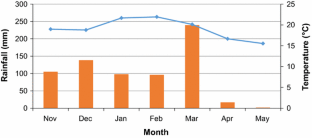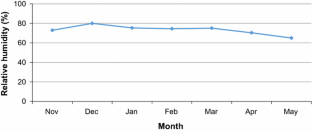 Abbreviations
PPB:

Parts per billion

PPM:

Parts per million

FER:

Fusarium ear rot

AER:

Aspergillus ear rot
References
Abbas HK, Williams WP, Windham GI, Pringle HC (2002) Aflatoxin and fumonisin contamination of commercial corn (Zea mays) hybrids in Mississippi. J Agric Food Chem 50:5246–5254

Afolabi CG, Ojiambo PS, Ekpo EJ, Menkir A, Bandyopadhyay R (2007) Evaluation of maize inbred lines for resistance to Fusarium ear rot and fumonisin accumulation in grain in tropical Africa. Plant Dis 91:279–286

Agrios GN (1997) Plant pathology, 4th edn. Harcourt Academic Press, San Diego

Bacon CW, Glenn AE, Yates IE (2008) Fusarium verticillioides: managing the endophytic association with maize for reduced fumonisins accumulation. Toxin Rev 27:411–446

Badu-Apraku B, Fakorede MAB, Menkir A, Sanogo D (2012) Conduct and management of maize field trials. IITA, Ibadan, Nigeria: 59

Chungu C, Mather DE, Reid LM, Hamilton RI (1997) Assessment of ear rot symptoms development in maize hybrids inoculated with Fusarium graminearum. Can J Plant Pathol 19:390–396

CIMMYT (1985) Managing trials and reporting data for CIMMYT's international maize testing program. Mexico,D.F

Clements MJ, Maragos CA, Pataky JK, White DG (2004) Sources of resistance to fumonisin accumulation in grain and Fusarium ear and kernel rot of corn. Phytopathology 94:251–260

Codex (2014) Report of the 8th session of the Codex Committee contaminants in foods. Codex Alimentarius Commission—Geneva 14–18 July 2014. Available on http://www.codexalimentarius.org. Accessed 13-8-2014)

Cotty PJ, Jaime-Garcia R (2007) Influences of climate on aflatoxin producing fungi and aflatoxin contamination. Int J Food Microbiol 119:109–115

EC (2007). European Commission Regulation No. 1126/2007 amending Regulation (EC) No 1881/2006 setting maximum levels for certain contaminants in foodstuffs as regards Fusarium toxins in maize and maize products. Journal European Union 255, 14–17

Eller M, Holland JGP (2008) Breeding for improved resistance to fumonisin contamination in maize. Toxin Rev 27:371–389

FAO (2004) World wide regulations for mycotoxins in food and feed in 2003. FAO Food and Nutrition, Italy

Flett B, McLaren N, Wehner F (2001) Incidence of Stenocarpella maydis ear rot of corn under crop rotation systems. Plant Dis 85:92–94

Gasura E, Setimela P, Tarekegne A, Okori P, Edema R, Gibson P(2010) Grain filling patterns of CIMMYT early maize inbred lines. Second RUFORUM Biennial Meeting 20–24 September, Entebbe, Uganda Research Application Summa

Henry WB (2013) Maize aflatoxin accumulation segregates with early maturing selections from an s2 breeding cross population. Toxins 5:162–172

Henry BW, Williams PW, Windham GL, Hawkins LK (2009) Evaluation of maize inbred lines for resistance to Aspergillus and Fusarium ear rot and mycotoxin accumulation. Agron J 101:1219–1226

Klich MA (2002) Identification of common Aspergillus species. Am Soc Microbiol

Leslie JF, Summerell BA (2006) The Fusarium laboratory manual. Blackwell Publishing, Oxford

Lobell D, Burke M, Tebaldi C, Mastrandera M, Falcon W, Naylor R (2008) Prioritizing climate change adaptation needs for food security in 2030. Science 319(5863):607–610

Marasas WF, Gelderblom WC, Shephard G, Vismer H (2012) Mycotoxicological research in South Africa 1910-2011. World Mycotoxin J 5:89–102

Mayfield K, Betrán FJ, Isakeit T, Odvody G, Murray SC, Rooney WL, Landivar JC (2012) Registration of maize germplasm lines Tx736, Tx739, and Tx740 for reducing preharvest aflatoxin accumulation. J Plant Registrations 6:88–94

Menkir A, Brown RL, Bandyopadhyay R, Chen Z, Cleveland TE (2006) A USA–Africa collaborative strategy for identifying, characterizing, and developing maize germplasm with resistance to aflatoxin contamination. Mycopathologia 162:225–232

Mesterházy Á, Lemmens M, Reid LM (2012) Breeding for resistance to ear rots caused by Fusarium spp. in maize – a review. Plant Breeding 131:1–19

Mukanga M, Derera J, Tongoona P, Laing MD (2010) A survey of pre-harvest ear rot diseases of maize and associated mycotoxins in south and central Zambia. Int J Food Microbiol 141:213–221

Munkvold G (2003) Epidemiology of Fusarium diseases and their mycotoxins in maize ears. In: Xu X, Bailey J, Cooke BM (eds) Epidemiology of mycotoxin producing Fungi. Springer, Dordrecht, pp 705–713

Murillo-Williams A, Munkvold GP (2008) Systemic infection by Fusarium verticillioides in maize plants grown under three temperature regimes. Plant Dis 92:1695–1700

Ncube E, Flett BC, Waalwijk C, Viljoen A (2011) Fusarium spp. and levels of fumonisins in maize produced by subsistence farmers in South Africa. S Afr J Sci 107:1–7

Nyquist WE (1991) Estimation of heritability and prediction of selection response in plant populations. Crit Rev Plant Sci 10(3):235–322

O'Donnell K, Cigelnik EN (1998) Molecular systematics and phylogeography of the Gibberella fujikuroi species complex. Mycologia 90:465–493

Robertson LA, Kleinschmidt CE, White DG, Payne GA, Maragos CM, Holland JB (2006) Heritabilities and correlations of Fusarium ear rot resistance and fumonisin contamination resistance in two maize populations. Crop Sci 46:353–361

Shephard GS (2003) Aflatoxin and food safety: recent African perspectives. Toxin Rev 22:267–286

Small IM, Flett BC, Marasas WFO, Mcleod A, Stander MA, Viljoen A (2012) Resistance in maize inbred lines to Fusarium verticilliodes and fumonisin accumulation in South Africa. Plant Dis 96:881–888

Steckel S (2003) Biology and management of Diplodia (Stenocarpella maydis) ear and stalk rot. J Nat Resour Life Sci Educ 32:5–7

USFDA (2001) U.S. Food and Drug Adminstration. Available on http://www.fda.gov. Accessed on 13-10-14)

van der Westhuizen L, Shephard GS, Rheeder JP, Burger HM (2010) Indvidual fumonisin exposure and spingoid base levels in rural populations consuming maize in South Africa. Food Chem Toxicol 48:1698–1703

Wagacha JM, Muthomi JW (2008) Mycotoxin problem in Africa: current status, implications to food safety and health and possible management strategies. Int J Food Microbiol 124:1–12

Warburton ML, Williams WP (2014) Aflatoxin Resistance in Maize: What Have We Learned Lately? Adv Bot

White D (1999) Compendium of corn diseases, 3rd edn. APS, St. Paul

White T, Burns T, Lee SJT (1990) PCR protocols. A guide to methods and applications. Academic Press, Inc, San Diego

Wild CP, Gong YY (2010) Mycotoxins and human disease: a largely ignored global health issue. Carcinogenesis 31:71–82

Williams W, Windham G (2001) Registration of maize germplasm line Mp715. Crop Sci 41:1374–1375

Wit M, Warzecha R, Mirzwa-Mróz E, Jabłońska E, Ochodzki P, Waśkiewicz A, Wakuliński A (2011) Susceptibility of flint and dent maize ears to Fusarium species. Phytopathologia 60:35–45

Wu F (2014) Global impacts of aflatoxin in maize: trade and human health. World Mycotoxin J 8:1–6
Acknowledgments
We acknowledge support by the CGIAR Research Program for Maize (Maize CRP) for funding the research, through project Grant no. A4032.09.33. Contribution of part of the research germplasm by IITA and CIMMYT is acknowledged. We are grateful to KwaZulu-Natal Department of Agriculture and Rural Development (South Africa) for providing access to land and use of research facilities at Cedara and Makhathini Research Stations.
Ethics declarations
Conflict of Interest
The author and co-authors declare that there is no conflict of interest.
About this article
Cite this article
Chiuraise, N., Derera, J., Yobo, K.S. et al. Progress in stacking aflatoxin and fumonisin contamination resistance genes in maize hybrids. Euphytica 207, 49–67 (2016). https://doi.org/10.1007/s10681-015-1529-6
Received:

Accepted:

Published:

Issue Date:

DOI: https://doi.org/10.1007/s10681-015-1529-6
Keywords
Genetic gain

Mycotoxin resistance

Maize breeding

Mycotoxins