Abstract
Selection for maintainer lines using molecular markers that distinguish genotypes at the male restorer-of-fertility (Ms) locus would improve the efficiency of breeding F1 hybrids. Here, we developed a multiplex PCR-based co-dominant marker (AcSKP1) in complete linkage disequilibrium with the Ms locus in onion through allele mining and demonstrated its robustness and utility in marker-assisted selection. F1890, the 5′ flanking sequence of F1527, was obtained from male-fertility-restored line 12–12 by genome walking. S1887, homologous sequence of F1890, was acquired from male-sterile line 118. The coding sequences of F1890 and S1887 were predicted by FGENESH and BLASTP to encode putative S-phase kinase-associated protein 1 (SKP1). These were designated as AcSKP1 and have been deposited in GenBank (KM065384 and KM065385). On the basis of the alignment results for the AcSKP1 gene between F1890 and S1887, four compatible primers (FU898, FD898, SU628, and SD628) were selected to develop a multiplex PCR-based co-dominant marker, AcSKP1, which was established in 25 breeding lines, seven hybrid cultivars, one F2 population, two BC1 populations, and four open-pollinated (OP) populations. Linkage disequilibrium among the Ms locus and AcSKP1 and jnurf05 markers was evaluated using the F2 population. There was no recombination between the Ms locus and AcSKP1, and only 0.049 % recombination between AcSKP1 and jnurf05. Subsequently, the AcSKP1 marker was applied to directly select maintainer individuals from four OP populations with different genetic backgrounds. The results detected by the AcSKP1 marker perfectly predicted the genotypes at the Ms locus in the four OP populations according to the phenotypes of testcross progenies.
Access options
Buy single article
Instant access to the full article PDF.
USD 39.95
Price excludes VAT (USA)
Tax calculation will be finalised during checkout.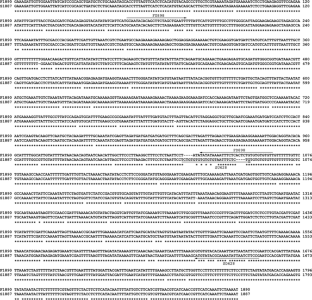 References
Allard RW (1956) Formulas and tables to facilitate the calculation of recombination values in heredity. Hilgardia 24:235–278

Balaji Suresh P, Srikanth B, Hemanth Kishore V, Subhakara Rao I, Vemireddy LR, Dharika N, Sundaram RM, Ramesha MS, Sambasiva Rao KRS, Viraktamath BC, Neeraja CN (2012) Fine mapping of Rf3 and Rf4 fertility restorer loci of WA-CMS of rice (Oryza sativa L.) and validation of the developed marker system for identification of restorer lines. Euphytica 187:421–435

Bang H, Cho DY, Yoo KS, Yoon MK, Patil BS, Kim S (2011a) Development of simple PCR-based markers linked to the Ms locus, a restorer-of-fertility gene in onion (Allium cepa L.). Euphytica 179:439–449

Bang SW, Tsusui K, Shim S, Kaneko Y (2011b) Production and characterization of the novel CMS line of radish (Raphanus sativus) carrying Brassica maurorum cytoplasm. Plant Breed 130:410–412

Bang H, Kim S, Park SO, Yoo KS, Patil BS (2013) Development of a codominant CAPS marker linked to the Ms locus controlling fertility restoration in onion (Allium cepa L.). Sci Hortic 153:42–49

Bartoszewski G, Waszczak C, Bartoszewski G, Waszczak C, Gawroński P, Stępień I, Bolibok-Brągoszewska H, Palloix A, Lefebvre V, Korzeniewska A, Niemirowicz-Szczytt K (2012) Mapping of the ms8 male sterility gene in sweet pepper (Capsicum annuum L.) on the chromosome P4 using PCR-based markers useful for breeding programmes. Euphytica 186:453–461

Berninger E (1965) Contribution à l'étude de la sterilité mâle de l'oignon (Allium cepa L.). Ann Amélior Plant 15:183–199

Dai LY, Xu LH, Huang DF, Li X, Luo K, Guan CY (2002) ASK1 physically interacts with COI1 and is required for male fertility in Arabidopsis. Sci China C 45:631–636

Davis EW (1957) The distribution of the male sterility gene in onion. Proc Am Soc Hortic Sci 70:316–318

Dong DK, Li Z, Yuan FJ, Zhu SL, Chen P, Yu W, Yang QH, Fu XJ, Yu XM, Li BQ, Zhu DH (2012) Inheritance and fine mapping of a restorer-of fertility (Rf) gene for the cytoplasmic male sterility in soybean. Plant Sci 188:36–40

Engelke T, Terefe D, Tatlioglu T (2003) A PCR-based marker system monitoring CMS-(S), CMS-(T) and (N)-cytoplasm in the onion (Allium cepa L.). Theor Appl Genet 107:162–167

Gao J, Xia B, Luo F, Sun S, Pei Z, Gui Z, Yuan Q, Li X (2013) Marker-assisted breeding for rf1, a nuclear gene controlling A1 CMS in sorghum (Sorghum bicolor L. Moench). Euphytica 193:383–390

Gökçe AF, Havey MJ (2002) Linkage equilibrium among tightly linked RFLPs and the Ms locus in open-pollinated onion populations. J Am Soc Hortic Sci 127:944–946

Gökçe AF, McCallum J, Sato Y, Havey MJ (2002) Molecular tagging of the Ms locus in onion. J Am Soc Hortic Sci 127:576–582

Havey MJ (1993) A putative donor of S-cytoplasm and its distribution among open-pollinated populations of onion. Theor Appl Genet 86:128–134

Havey MJ (1995) Identification of cytoplasm using the polymerase chain reaction to aid in the extraction of maintainer lines from open-pollinated populations of onion. Theor Appl Genet 90:263–268

Havey MJ (2000) Diversity among male-sterility-inducing and male-fertile cytoplasms of onion. Theor Appl Genet 101:778–782

Havey MJ (2004) The use of cytoplasmic male sterility for hybrid seed production. In: Daniell H, Chase CD (eds) Molecular biology and biotechnology of plant organelles. Springer, The Netherland, pp 234–623

Havey MJ (2013) Single nucleotide polymorphisms in linkage disequilibrium with the male-fertility restoration (Ms) locus in open-pollinated and inbred populations of onion. J Am Soc Hortic Sci 138:306–309

Havey MJ, Bark O (1994) Molecular confirmation that sterile cytoplasm has been introduced into open-pollinated cultivars of Grano onions. J Am Soc Hortic Sci 119:90–93

Havey MJ, Randle WM (1996) Combining abilities for yield and bulb quality among long- and intermediate-day open-pollinated onion populations. J Am Soc Hortic Sci 121:604–608

Hayashi M, Ujiie A, Serizawa H, Sassa H, Kakui H, Oda T, Koba T (2011) Development of SCAR and CAPS markers linked to a recessive male sterility gene in lettuce (Lactuca sativa L.). Euphytica 180:429–436

Hellmann H, Estelle M (2002) Plant development: regulation by protein degradation. Science 297:793–797

Hong MJ, Kim DY, Seo YW (2013) SKP1-like-related genes interact with various F-box proteins and may form SCF complexes with Cullin-F-box proteins in wheat. Mol Biol Rep 40:969–981

Huo YM, Miao J, Liu BJ, Yang YY, Zhang YH, Tahara Y, Meng QW, He QW, Kitano H, Wu X (2012) The expression of pectin methylesterase in onion flower buds is associated with the dominant male-fertility restoration allele. Plant Breed 131:211–216

Jones HA, Clarke AE (1943) Inheritance of male sterility in the onion and the production of hybrid seed. Proc Am Soc Hortic Sci 43:189–194

Jones HA, Emsweller SL (1936) A male-sterile onion. Proc Am Soc Hortic Sci 34:582–585

Kanzaki S, Akagi T, Masuko T, Kimura M, Yamada M, Sato A, Mitani N, Ustunomiya N, Yonemori K (2010) SCAR markers for practical application of marker-assisted selection in persimmon (Diospyros kaki Thunb.) breeding. J Jpn Soc Hortic Sci 79:150–155

Kim S (2014) A codominant molecular marker in linkage disequilibrium with a restorer-of-fertility gene (Ms) and its application in reevaluation of inheritance of fertility restoration in onions. Mol Breed 34:769–778

Kim S, Lee E, Cho DY, Han T, Bang H, Patil BS, Ahn YK, Yoon M (2009) Identification of a novel chimeric gene, orf725, and its use in development of a molecular marker for distinguishing three cytoplasm types in onion (Allium cepa L.). Theor Appl Genet 118:433–441

Kim K, Lee YP, Lim H, Han T, Sung SK, Kim S (2010) Identification of Rfd1, a novel restorer-of-fertility locus for cytoplasmic male-sterility caused by DCGMS cytoplasm and development of simple PCR markers linked to the Rfd1 locus in radish (Raphanus sativus L.). Euphytica 175:79–90

Kuraparthy V, Sood S, Guedira G-B, Gill BS (2011) Development of a PCR assay and marker-assisted transfer of leaf rust resistance gene Lr58 into adapted winter wheats. Euphytica 180:227–234

Laser K, Lersten N (1972) Anatomy and cytology of microsporogenesis in cytoplasmic male sterile angiosperms. Bot Rev 38:425–454

Librado P, Rozas J (2009) DnaSP v5: a software for comprehensive analysis of DNA polymorphism data. Bioinformatics 25:1451–1452

Little T, Jones HA (1944) The distribution of the male sterility gene in varieties of onion. Herbertia 11:310–312

Liu YG, Chen YL (2007) High-efficiency thermal asymmetric interlaced PCR for amplification of unknown flanking sequences. Biotechniques 43:649–656

Martin WJ, McCallum J, Shigyo M, Jakse J, Kuhl JC, Yamane N, Pither-Joyce M, Gokce AF, Sink KC, Town CD, Havey MJ (2005) Genetic mapping of expressed sequences in onion and in silico comparisons with rice show scant colinearity. Mol Genet Genomics 274:197–204

Melgar S, Havey MJ (2010) The dominant Ms allele in onion shows reduced penetrance. J Am Soc Hortic Sci 135:49–52

Miura K, Agetsuma M, Kitano H, Yoshimura A, Matsuoka M, Jacobsen SE, Ashikari M (2009) A metastable DWARF1 epigenetic mutant affecting plant stature in rice. Proc Natl Acad Sci USA 106:11218–11223

Park SO, Crosby KM, Huang R, Mirkov E (2004) Identification and confirmation of RAPD and SCAR markers linked to the ms-3 gene controlling male sterility in melon (Cucumis melo L.). J Am Soc Hortic Sci 129:819–825

Park J, Bang H, Cho D, Yoon M-K, Patil B, Kim S (2013) Construction of high-resolution linkage map of the Ms locus, a restorer-of-fertility gene in onion (Allium cepa L.). Euphytica 192:267–278

Pathak C, Gowda R (1993) Breeding for the development of onion hybrids in India: problems and prospects. Acta Hortic 358:239–242

Pike LM (1986) Onion breeding. In: Basset MJ (ed) Breeding vegetable crops. AVI Publishing Co., Westport, pp 357–394

Sasaki A, Itoh H, Gomi K, Ueguchi-Tanaka M, Ishiyama K, Kobayashi M, Jeong D, An G, Kitano H, Ashikari M, Matsuoka M (2003) Accumulation of phosphorylated repressor for gibberellin signaling in an F-box mutant. Science 299:1896–1898

Sato Y (1998) PCR amplification of CMS-specific mitochondrial nucleotide sequences to identify cytoplasmic genotypes of onion (Allium cepa L.). Theor Appl Genet 96:367–370

Satoh Y, Nagai M, Mikami T, Kinoshita T (1993) The use of mitochondrial DNA polymorphism in the classification of individual plants by cytoplasmic genotypes. Theor Appl Genet 86:345–348

Schweisguth B (1973) Ê tude d'un nouveau type de stérilité male chez l'oignon, Allium cepa L. Ann Amélior Plant 23:221–233

Tanksley SD, Young ND, Paterson AH (1989) RFLP mapping in plant breeding: new tools for an old science. Nat Biotechnol 7:257–264

ten Hoopen R, Manteuffel R, Doležel J, Malysheva L, Schubert I (2000) Evolutionary conservation of kinetochore protein sequences in plants. Chromosoma 109:482–489

Thomson D, Henry R (1995) Single-step protocol for preparation of plant tissue for analysis by PCR. Biotechniques 19:394–397, 400

Wang YX, Yang M (2006) The ARABIDOPSIS SKP1-LIKE1 (ASK1) protein acts predominately from leptotene to pachytene and represses homologous recombination in male meiosis. Planta 223:613–617

Yang M, Hu Y, Lodhi M, McCombie WR, Ma H (1999) The Arabidopsis SKP1-LIKE1 gene is essential for male meiosis and may control homologue separation. Proc Natl Acad Sci USA 96:11416–11421

Yang YY, Huo YM, Miao J, Liu BJ, Kong SP, Gao LM, Liu C, Wang ZB, Tahara Y, Kitano H, Wu X (2013) Identification of two SCAR markers co-segregated with the dominant Ms and recessive ms alleles in onion (Allium cepa L.). Euphytica 190:267–277

Zhao D, Ni W, Feng B, Han T, Petrasek MG, Ma H (2003) Members of the Arabidopsis-SKP1-like gene family exhibit a variety of expression patterns and may play diverse roles in Arabidopsis. Plant Physiol 133:203–217
Acknowledgments
This project was supported by the National Natural Science Foundation of China (31201635) and the Twelfth Five-Year National Science and Technology Support Program (2012BAD02B04).
About this article
Cite this article
Huo, Y.M., Liu, B.J., Yang, Y.Y. et al. AcSKP1, a multiplex PCR-based co-dominant marker in complete linkage disequilibrium with the male-fertility restoration (Ms) locus, and its application in open-pollinated populations of onion. Euphytica 204, 711–722 (2015). https://doi.org/10.1007/s10681-015-1374-7
Received:

Accepted:

Published:

Issue Date:

DOI: https://doi.org/10.1007/s10681-015-1374-7
Keywords