Abstract
Within the electronics industry, counterfeit electronic components entering the supply chain have steadily become an increasing threat accounting for more than 8 % of global merchandise trade and an annual $600 billion enterprise. Currently, there are not many cost-effective and nonintrusive solutions for counterfeit detection of electronic parts. In this paper, the authors present a statistical approach for detecting counterfeit components based on infrared (IR) analysis by the use of independent component analysis (ICA). As a prominent higher-order statistical analysis technique, ICA is capable of extracting relevant features from IR data. The latest applications and the extended algorithms of ICA have been elucidated for the purposes of classification and identification of counterfeit electronic parts. The theoretical framework of ICA is presented along with extensive experimental results to illustrate its feature extraction function in counterfeit electronic parts detection.
Access options
Buy single article
Instant access to the full article PDF.
USD 39.95
Price includes VAT (USA)
Tax calculation will be finalised during checkout.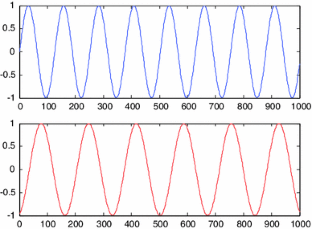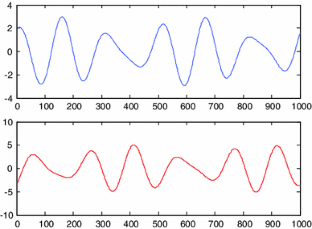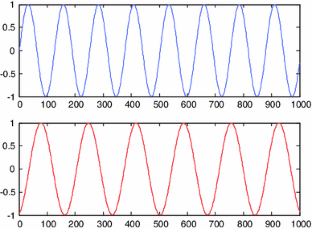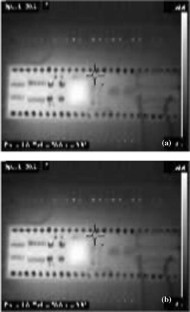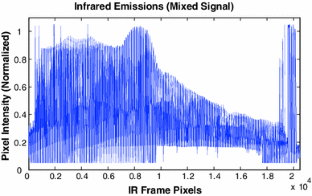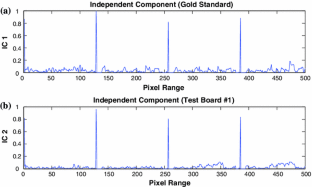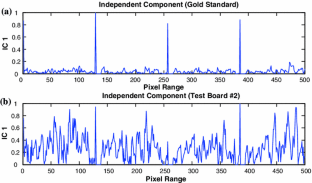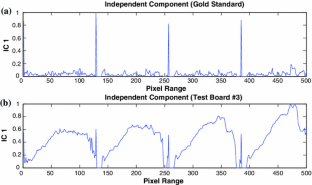 References
Birdsong B (2012) Trusted Electronics Summit 2012. The U.S. Missile Defense Agency Electronics Quality Assurance Trusted Electronics Summit

Birdsong B, Schipp F (2012) Missile Defense Agency (MDA) counterfeit awareness training—avoidance, detection, containment, and reporting briefing. MDA, US

Bumgarner J, Coleman G, Smith A, Willems M, Wren S (2010) Department of defense 2010 comprehensive inventory management improvement plan. The Department of Defense

Comon P (1994) Independent component analysis, a new concept? Signal Process 3:287–314

Dickler J (2012) Top 10 counterfeit goods (Online). Available: http://money.cnn.com/galleries/2012/pf/1202/gallery.counterfeit-goods/index.html

Gilmore ET (2011) Fundamental performance limits in image fusion, Ph.D. Dissertation, Howard University, Washington, D.C

Herault J, Jutten C (1987) Space or time adaptive signal processing by neural network models. The Proceeding for the American Institute of Physics (AIP) Conference Proceedings on Neural Networks for Computing. 206–211

Holliday AJ, Kay J (2005) The use of infrared viewing systems in electrical control equipment. The Proceedings for the 2005 Pulp and Paper Industry Technical Conference, Jacksonville, FL. 291–295

Hughitt B (2008) counterfeit electronic parts. Trilateral safety and mission assurance conference, National Aeronautics and Space Administration (NASA) European Space Agency (ESA) Japan Aerospace Exploration Agency (JAXA), April 2008

Jadhav SD, Bhalchandra A (2008) Blind source separation: trends of new age-a review. The Proceedings for the 2008 Institution of Engineering and Technology (IET) International Conference on Wireless, Mobile and Multimedia Networks, Mumbai, India. 251–254

Johnson NB (2012) How NASA fights counterfeiting (Online). Available: http://www.federaltimes.com/article/20121130/DEPARTMENTS01/311300005/How-NASA-fights-counterfeiting

Jutten C, Herault J (1991) Blind separation of sources, Part I: an adaptive algorithm based on neuromimetic architecture. Signal Process 24:1–10

McFadden F, Arnold R (2010) Supply chain risk mitigation for IT electronics. The Proceedings of the 2010 IEEE International Conference on Technologies for Homeland Security (HST), Waltham, MA, 49–55

National Security Council. The Comprehensive National Cybersecurity Initiative (2009). Available: http://www.whitehouse.gov/cybersecurity/comprehensive-national-cybersecurity-initiative

Parra L (2002) Tutorial on blind source separation and independent component analysis. Adaptive Image & Signal Processing Group, Sarnoff Corporation

Pecht M, Tiku S (2006) Bogus: electronic manufacturing and consumers confront a rising tide of counterfeit electronics. IEEE Spectr 43:37–46

Stein J (2012) Government-Industry Data Exchange Program (GIDEP) facts sheet. Government-Industry Data Exchange Program
Acknowledgments
This work was supported by the U.S. Missile Defense Agency under contract award HQ0147-12-C-6020.
Additional information
Opinions, interpretations, conclusions, and recommendations are those of the authors and not necessarily endorsed by the U.S. Government.
About this article
Cite this article
Gilmore, E.T., Frazier, P.D., Collins, I.J. et al. Infrared analysis for counterfeit electronic parts detection and supply chain validation. Environ Syst Decis 33, 477–485 (2013). https://doi.org/10.1007/s10669-013-9482-1
Keywords
Infrared analysis

Counterfeit detection

Supply chain validation

Independent component analysis