Abstract
Infrastructure resilience has become a primary objective for homeland and national security organizations over the past decade. Recent initiatives have focused on resilient building design, and one approach under consideration is a voluntary resilience certification program for commercial buildings. The intent of this program would be to encourage the adoption of resilient design practices in construction and planning of the buildings. While resilience may be a frequently discussed concept within the security communities, its level of awareness within the construction, design, insurance, and building owner communities is not well known. Given the voluntary nature of the certification program under consideration, program development requires a comprehensive understanding of resilience as defined by the commercial building stakeholders. Toward this end, Sandia National Laboratories conducted a study of stakeholder perspectives on resilience to ascertain factors that would serve as motivation for participation in the resilience certification program. This paper describes how Sandia performed the study and the resulting conclusions. One of the key conclusions that the study found is that the term resilience is unfamiliar to many and inconsistently defined across the industries. Those familiar with the term frequently linked it to sustainability concepts. The study also found that increased participation in the resilience certification program is very likely affected by demonstrable returns on resilience investments and a public–private partnership model for program administration.
Access options
Buy single article
Instant access to the full article PDF.
USD 39.95
Price excludes VAT (USA)
Tax calculation will be finalised during checkout.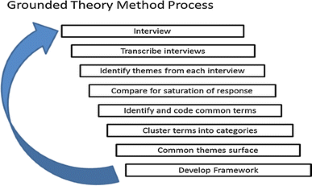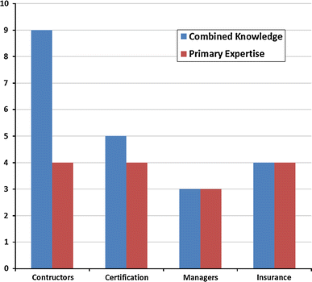 Notes
For the sake of brevity, the remainder of the paper will refer to the group of commercial building construction, design, insurance, and owner communities as the commercial building stakeholders.
References
Aon Benefield (2012) Annual global and climate catastrophe report. http://thoughtleadership.aonbenfield.com/ThoughtLeadership/Documents/20120110_if_annual_global_climate_cat_report.pdf. Accessed 7 May 2012

Bodeau D, Graubart R (2011) Cyber resiliency engineering framework (MITRE technical report MTR1-10237). MITRE Corporation, Bedford

Bruneau M, Chang SE, Eguchi RT, Lee GC, O'Rourke TD, Reinhorn AM, Shinozuka M, Tierney K, Wallace WA, von Winterfeldt D (2003) A framework to quantitatively assess and enhance the seismic resilience of communities. Earthq Spectra 19(4):737–738

California Seismic Safety Commission (1999) Earthquake risk management: mitigation success stories. http://www.preventionweb.net/files/1349_SSC199905RiskSuccess.pdf. Accessed 8 Feb 2013

Charmaz K (1991) Good days, bad days: the self in chronic illness and time. Rutgers University Press, New Brunswick

HSAC (Homeland Security Advisory Council) (2006) Report of the critical infrastructure task force. Washington, DC

HSAC (Homeland Security Advisory Council) (2011) Community resilience task force recommendations. Washington, DC

DHS (U.S. Department of Homeland Security) (2010) Transportation systems sector-specific plan: an annex to the national infrastructure protection plan. http://www.dhs.gov/xlibrary/assets/nipp-ssp-transportation-systems-2010.pdf. Accessed 12 Sept 2012

Factory Mutual Insurance Company (2005) Protecting value through risk improvement. http://www.fmglobal.com/assets/pdf/P0541b_OceanSpray.pdf. Accessed 7 May 2012

Fiksel J (2006) "Sustainability and Resilience: Toward a Systems Approach", sustainability: science. Pract Policy 2(2):14–21

Glaser B, Strauss A (1967) The discovery of grounded theory: strategies for qualitative research. Aldine Publishing Co., Chicago

Goldman H (2010) Building secure, resilient architectures for cyber mission assurance (MITRE technical report 10–3301). MITRE Corporation, Bedford

Goulding C (2002) Grounded Theory: a practical guide for management, business and market researchers. Sage, Thousand Oaks

Holling CS (1973) Resilience and stability of ecological systems. Annu Rev Ecol Syst 4:1–23

Lanahan, Lawrence (2011) "The Disaster Tab". One Magazine, Fall/Winter 2011. Johns Hopkins Carey Business School. Baltimore

Madni AAm, Jackson S (2009) Towards a conceptual framework for resilience engineering. IEEE Syst J 3(2):181–191

McAdam R, Leonard DJ, Henderson J, Hazlett S (2008) A grounded theory research approach to building and testing TQM theory in operations management. Omega 36(5):825–837

McGraw Hill Construction (2011) Recommendation to congress, the administration, and the private sector to mitigate impacts of disasters by planning and building for resiliency, http://construction.com/market_research/FreeReport/Mitigating_Impacts/Natural_Disaster_Mitigation_White_Paper_2011.pdf. Accessed 8 Feb 2013

National Building Museum (2010) Designing for disaster: partnering to mitigate the impact of natural disasters, insights drawn from the National Building Museum's Industry Council for the Built Environment, Washington, DC, National Building Museum

National Infrastructure Advisory Council (2009) Critical Infrastructure resilience: final report and recommendations. Washington, DC

National Institute for Building Sciences (2013) Building Innovation 2013, http://www.nibs.org/?page=conference. Accessed 8 Feb 2013

National Oceanic and Atmospheric Administration (NOAA) (2012) Extreme weather 2011: a year for the record books. http://www.noaa.gov/extreme2011/. Accessed 9 April 2012

Obama, B (2011) Presidential Policy Directive 8: National Preparedness. http://www.dhs.gov/presidential-policy-directive-8-national-preparedness. Accessed 9 July 2012

Orlikowski W (1993) CASE tools as organizational change: investigating incremental and radical changes in systems development. Manag Inf Syst Q 17(3):309–340

Park J, Seager TP, Rao PSC (2011) Lessons in risk-versus resilience-based design and management. Integr Environ Assess Manag 7(3):396–399

Park J, Seager TP, Rao PSC, Convertino M, Linkoz I (2012) Integrating risk and resilience approaches to catastrophe management in engineering systems. Risk Anal. doi:10.1111/j.1539-6924.2012.01885.x

Rose A (2007) Economic resilience to natural and man-made disasters: multidisciplinary origins and contextual dimensions. Environ Hazards 7(4):383–398

Sheffi Yosef (2005) The resilient enterprise: overcoming vulnerability for competitive advantage. MIT Press, Cambridge

Swiss Reinsurance Company Ltd (2011) Natural Catastrophes and man-made disasters in 2010: a year of devastating and costly events, Zurich, Switzerland

The Infrastructure Security Partnership (TISP) (2012) Resilient building workshop. http://tisp.org/index.cfm?cdid=12795&pid=10231. Accessed 8 Feb 2013

Trautwine JC (1907) The civil engineer's pocket-book. Wiley, New York

U.S. Government Accountability Office (2010) Critical Infrastructure protection: update to national infrastructure protection plan includes increased emphasis on risk management and resilience. Washington, DC
Acknowledgments
The authors would also like to thank Sharon O'Connor and Patti Glass for their editing assistance. Sandia National Laboratories is a multi-program laboratory managed and operated by Sandia Corporation, a wholly owned subsidiary of Lockheed Martin Corporation, for the U.S. Department of Energy's National Nuclear Security Administration under contract DE-AC04-94AL85000.
Appendix: Stakeholder Questionnaire
Appendix: Stakeholder Questionnaire
1.

How do you identify resilience in your industry?

2.

What does resilience mean to you in the context of commercial buildings?

3.

Does it include?

(a)

Energy conservation yes/no

(b)

Safety yes/no

(c)

Security yes/no

(d)

Cost/benefit yes/no

(e)

Something else?

4.

Do you use the word resilience in your commercial building codes, general planning or other activities? (Can you give some examples?)

5.

Can you share the document or information that refers to resilience with me (land use, codes, redevelopment plan), or provide me a reference?

6.

What programs are you aware of that exist related to resilience?

7.

How do the developers discuss resilience?

8.

How do developers support resilience efforts? Can you provide some examples?

9.

How do planners discuss resilience?

10.

What do you see as a motivation to build using resilient technology?

11.

What would motivate customers in your industry to build or reengineer to resilient standards? Would any of the following reasons encourage adoption of these practices:

(a)

Increased revenue from ability to continue/return to business operations in the event of a disruption.

(b)

Competitive edge from being able to continue/return to business operations in the event of a disruption.

(c)

Quicker, cheaper recovery following a disruptive event.

(d)

Ability to charge higher lease rates due to increased attractiveness of the building to tenants (as a result of a, b, and c).

(e)

Decreased insurance premiums.

(f)

Tax incentives.

(g)

Increased chance of receiving financing or lower finance rates.

(h)

It is "the right thing to do."

(i)

Other?

12.

In addition to structural integrity of the building, what support systems might be essential to ensuring building resilience? for example, heating systems, power, and telecom and cyber connections.

13.

In looking at the resilience of a building, how much would one need to look at the surrounding environment including other infrastructure?

14.

Where would resilience be introduced? Initial planning, design, construction, operations, etc.?

15.

Is there anything that I missed?

16.

Are there any comments that you would like to add to this interview?
About this article
Cite this article
Jennings, B.J., Vugrin, E.D. & Belasich, D.K. Resilience certification for commercial buildings: a study of stakeholder perspectives. Environ Syst Decis 33, 184–194 (2013). https://doi.org/10.1007/s10669-013-9440-y
Published:

Issue Date:

DOI: https://doi.org/10.1007/s10669-013-9440-y
Keywords
Resilience

Building certification program

Infrastructure resilience

Grounded Theory Method

Sustainable