Abstract
The objective of this work is to develop a discrete multi-criteria model to evaluate different conservation policies for Caldén dry forest in the South of the Province of Córdoba, Argentina. The application of the PROMETHEE multi-criteria method integrates a private cost–benefit analysis that describes the policy effects on farms and a contingent valuation study that describes the valuation of forest ecosystem services by the urban population of that region. The impact of five policy alternatives considering seven sustainability criteria was simulated. Criteria weighting was applied taking into account the preferences of theoretical decision-maker profiles and workshop participants. Our study finds that the most preferred alternatives are extension programs with and without prohibition of deforestation. The multi-criteria decision analysis shows an almost generalized coincidence, both in the simulation of theoretical weightings and in the workshop: The reforestation program with prohibition of deforestation is the best performance alternative, while deregulation is the alternative with the worst performance. Only when considering a free-market profile, deregulation has the best performance. It is concluded that multi-criteria methods facilitate the decision-making process, assessing policy alternatives by means of a wide range of criteria and by enabling different actors to express their preferences. Consequently, it constitutes a useful tool to support public decision making, particularly for policies related to the conservation of dry forests at local and global scales.
Access options
Buy single article
Instant access to the full article PDF.
USD 39.95
Price includes VAT (USA)
Tax calculation will be finalised during checkout.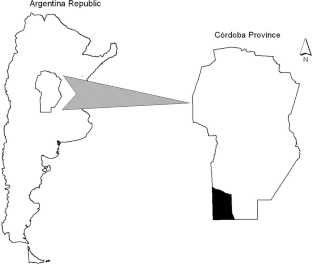 References
Abedi, T., & Ghamgosar, M. (2013). Formulating forest management strategies using ELECTRE method (case study: district 2 Nav, Asalem, Guilan, Iran). World Applied Programming, 3(10), 522–528.

Amacher, G. S., Ollikainen, M., & Uusivuori, J. (2014). Forests and ecosystem services: Outlines for new policy options. Forest Policy and Economics, 47, 1–3. https://doi.org/10.1016/j.forpol.2014.07.002.

Apícola, P. (2013). ¿Cuántas colmenas por hectárea? http://www.apicultura.entupc.com/nuestrarevista/nueva/notas/26-07-13-Principal.html.

Assunção, J., Gandour, C., & Rocha, R. (2013). DETERring deforestation in the Brazilian Amazon: Environmental monitoring and law enforcement. Climate policy initiative report, PUC-Rio.

Bastin, J.-F., Berrahmouni, N., Grainger, A., Maniatis, D., Mollicone, D., Moore, R., et al. (2017). The extent of forest in dryland biomes. Science, 356(6338), 635–638. https://doi.org/10.1126/science.aam6527.

Bongiovanni, R. G., Elena, M. G. Y., Romina, G. L., Gabriel, A. P., Diana, R. A., María, L. R. F., et al. (2008). Economía de los cultivos industriales: algodón, caña de azúcar, maní, tabaco, té y yerba mate. In I. Ediciones (Ed.).

Brans, J. P., & De Smet, Y. (2016). PROMETHEE methods. In S. Greco, M. Ehrgott, & J. R. Figueira (Eds.), Multiple criteria decision analysis: State of the art surveys (pp. 187–219). New York, NY: Springer.

Brans, J. P., & Vincke, P. (1985). Note—A preference ranking organisation method. Management Science, 31(6), 647–656. https://doi.org/10.1287/mnsc.31.6.647.

Brown, C., Durst, P. B., & Enters, T. (2001). Forests out of bounds: Impacts and effectiveness of logging bans in natural forests in Asia–Pacific.

Cabrera, A. L. (1976). Regiones fitogeográficas argentinas (Vol. 2). Editorial Acme. ISBN: 9502410564.

Cabrol, D. A., & Cáceres, D. M. (2016). Las disputas por los bienes comunes y su impacto en la apropiación de servicios ecosistémicos. La Ley de Protección de Bosques Nativos, en la Provincia de Córdoba, Argentina. Ecología austral, 27(1-bis), 134–145.

Chopra, K., Leemans, R., Kumar, P., & Simons, H. (2005). Ecosystems and human well-being: Policy responses. Island Press.

Cisneros, J. M., Grau, J. B., Antón, J. M., De Prada, J. D., Degioanni, A. J., Cantero, G., et al. (2011). Evaluación multicriterio de alternativas de ordenamiento territorial utilizando modelos hidrológicos y de erosión para una cuenca representativa del sur de Córdoba. In INTA (Ed.), Valoración de servicios ecosistémicos. Conceptos, herramientas y aplicaciones para el ordenamiento territorial. Buenos Aires: Ediciones INTA.

CNA. (2002). Censo Nacional Agropecuario 2002. Resultados definitivos. In c. INTA-INDEC (Ed.). INDEC.

Coirini, R., & Karlin, M. (2011). Modelos de Producción Sostenible para la Ecorregión Espinal Informe técnico en el marco de la consultoría: Manual de Buenas Prácticas y Modelos de Producción Sostenible. Retrieved from http://www.ambiente.gov.ar/archivos/web/CompBosNatBio/file/Espinal%20-%20Introduccion.pdf.

CREA. (2017). Software Series de Precios Agropecuarios 2.1. http://www.aacrea.org.ar/index.php/software/141-series-de-precios-agropecuarios.

Decreto 891. (2003). Corredores Biogeográficos El Caldén y Chaco Árido (pp. 9): Poder Ejecutivo de la provincia de Córdoba.

DGEC. (2008). Censo Provincial de Población 2008. Retrieved marzo 2012, from http://estadistica.cba.gov.ar/Poblaci%C3%B3n/Censo2008/tabid/462/language/es-AR/Default.aspx.

Engel, S., Pagiola, S., & Wunder, S. (2008). Designing payments for environmental services in theory and practice: An overview of the issues. Ecological Economics, 65(4), 663–674.

Evans, M. C. (2016). Deforestation in Australia: Drivers, trends and policy responses. Pacific Conservation Biology, 22(2), 130–150. https://doi.org/10.1071/PC15052.

Fontana, V., Radtke, A., Bossi Fedrigotti, V., Tappeiner, U., Tasser, E., Zerbe, S., et al. (2013). Comparing land-use alternatives: Using the ecosystem services concept to define a multi-criteria decision analysis. Ecological Economics, 93, 128–136. https://doi.org/10.1016/j.ecolecon.2013.05.007.

INTA. (2017). Boletin económico INTA Anguil: márgnes brutos de los principales productos agropecuarios de la provincia de La Pampa, 2017. https://inta.gob.ar/documentos/boletin-economico-margenes-brutos-de-los-principales-productos-agropecuarios-de-la-provincia-de-la-pampa.

Izko, X., & Burneo, D. (2003). Herramientas para la Valoración y Manejo Forestal Sostenible de los Bosques Sudamericanos. In UICN-Sur UICN (Ed.) Retrieved from https://www.iucn.org/es/content/herramientas-para-la-valoraci%C3%B3n-y-manejo-forestal-sostenible-de-los-bosques-sudamericanos-0.

Kangas, A., Kangas, J., & Kurttila, M. (2008). Decision support for forest management. Berlin: Springer.

Kangas, A., Kangas, J., & Pykäläinen, J. (2001). Outranking methods as tools in strategic natural resources planning. Silva Fennica, 35(2), 215–227.

Lambin, E. F., Meyfroidt, P., Rueda, X., Blackman, A., Börner, J., Cerutti, P. O., et al. (2014). Effectiveness and synergies of policy instruments for land use governance in tropical regions. Global Environmental Change, 28(Supplement C), 129–140. https://doi.org/10.1016/j.gloenvcha.2014.06.007.

Ley 9814. (2010). Ley de Ordenamiento Territorial de Bosques Nativos de la Provincia de Córdoba: Legislatura de la provincia de Córdoba.

Ley 25080. (1998). Ley de Inversiones para bosques cultivados. http://www.infoleg.gov.ar/infolegInternet/anexos/55000-59999/55596/texact.htm.

Margenes. (2017). Margen Bruto Agrícola. Revista Margenes Agropecuarios. http://margenes.com/.

OCSA. (2012). Ficha de relevamientos conflictos socioambientales en medios de comunicación: Deforestación en el área protegida del Corredor del Caldén. Universidad Nacional de Río Cuarto https://www.unrc.edu.ar/descargar/ocsa/2014/12%2004%2022%20Corredor%20Calden.pdf.

Outon. (2002). Propuestas Bosque Modelo Jujuy. Retrieved from http://www.bmj.org.ar/index.php?menu_id=3&jera_id=79&page_id=50.

Pearce, D., Atkinson, G., & Mourato, S. (2006). Cost-benefit analysis and the environment: Recent developments. Washington, DC: Organisation for Economic Cooperation and Development.

Puntal. (2009). La Provincia constató el desmonte de caldenes en un campo de Villa Huidobro. Puntal. Retrieved from http://old.puntal.com.ar/noticia.php?id=64185.

Puntal. (2013). Nueva denuncia por tala y desmonte indiscriminado en el bosque del caldén. Puntal. Retrieved from http://old.puntal.com.ar/noticia.php?id=158437.

Resolución 190. (2015). Montos de costos de implantación y tratamientos silviculturales Ley Nº 25.080 de Inversiones para Bosques Cultivados.

Romero, C. (1993). Teoría de la decisión multicriterio: conceptos, técnicas y aplicaciones.

Roy, B. (1991). The outranking approach and the foundations of ELECTRE methods. Theory and Decision, 31(1), 49–73.

Roy, B., & Hugonnard, J. C. (1982). Ranking of suburban line extension projects on the Paris metro system by a multicriteria method. Transportation Research Part A: General, 16(4), 301–312.

Saarikoski, H., Mustajoki, J., Barton, D. N., Geneletti, D., Langemeyer, J., Gomez-Baggethun, E., et al. (2016). Multi-criteria decision analysis and cost-benefit analysis: Comparing alternative frameworks for integrated valuation of ecosystem services. Ecosystem Services, 22(Part B), 238–249. https://doi.org/10.1016/j.ecoser.2016.10.014.

Sheppard, S. R. J., & Meitner, M. (2005). Using multi-criteria analysis and visualisation for sustainable forest management planning with stakeholder groups. Forest Ecology and Management, 207(1), 171–187. https://doi.org/10.1016/j.foreco.2004.10.032.

SIIA. (2015). Series del Sistema Integrado de Información Agropecuaria. http://www.siia.gov.ar/series.

Silvetti, F., Soto, G., Cáceres, D. M., & Cabrol, D. (2013). ¿Por qué la legislación no protege los bosques nativos de Argentina? Conflictos socioambientales y políticas públicas. [onflictos ecológico-distributivos; ley de bosques; ley 9814/2010; políticas ambientales; modelos de desarrollo]. 13(26).

Simon, H. A. (1979). Rational decision making in business organizations. The American Economic Review, 69(4), 493–513.

Tello, D., & de Prada, J. (2017). Análisis económico privado de alternativas de política para la conservación del bosque nativo de caldén de Córdoba. Revista Ambiente y Desarrollo. Instituto de Estudios Ambientales para el Desarrollo (IDEADE). Facultad de Estudios Ambientales y Rurales. Pontífica Universidad Javeriana, 21(40), 9–23. https://doi.org/10.11144/Javeriana.ayd21-41.aapc.

Tello, D., de Prada, J., & Cristeche, E. (2018). Valoración económica del bosque de caldén en el sur de Córdoba, Argentina. Revista Chapingo Serie Ciencias Forestales y del Ambiente, 24(3), 297–312. https://doi.org/10.5154/r.rchscfa.2017.03.027.

Visintini, A., Calvo, S., Sarquís, L., Cuttica, M., Mamondi, V., & Rosales, J. (2007). Información Agro-económica para la Provincia de Córdoba por zonas agroeconómicas. Paper presented at the Asociación Argentina de Economía Agraria.
Additional information
Publisher's Note
Springer Nature remains neutral with regard to jurisdictional claims in published maps and institutional affiliations.
About this article
Cite this article
Tello, D.S., de Prada, J.D. & Cristeche, E.R. A multi-criteria assessment for native forest policy analysis: the case of Caldén forest in the province of Córdoba, Argentina. Environ Dev Sustain 23, 5538–5556 (2021). https://doi.org/10.1007/s10668-020-00831-w
Received:

Accepted:

Published:

Issue Date:
Keywords
Dry forest policies

Multiple-use forestry

Ecosystem services

Caldén forest

Decision support systems

Discrete multi-criteria analysis