Abstract
Cola nitida is a West African tree, commonly used for pharmaceutical purposes. In Benin, the species is used for many purposes ranging from traditional rituals to domestic consumption. Nowadays, the species, as well as its offspring, are hardly encountered. So far, research on the species focused on a single domain such as ethnobotany and phytochemistry. The current paper used a holistic approach to explain the species scarcity in the natural habitats using (1) the rural knowledge pattern on C. nitida and (2) the tree population structure. Semi-structured interviews (n = 170 respondents) were conducted and combined with ecological inventory (n = 38 plots) in the phyto-geographical districts of Coast and Pobè in southern Benin. The indices of diversity, equitability, and consensus quantified the range, the evenness, and the relative reliability of rural communities' knowledge. Moreover, the plant part index gave the most used part of the tree. The knowledge on the species was unevenly distributed according to the gender, while the cofactor age did not have a statistically significant effect (P = 0.902) on the pattern. In addition, seeds represented the most used plant part (PPI = 0.59). C. nitida tree demographic structure showed a low density of seedling and sapling (1.05 ± 0.47 trees ha-1). Diameter size fitted with a two-parameter Weibull distribution indicated a threat of species extinction. The multiple uses of C. nitida seeds do not allow natural regeneration of the species. The domestication of C. nitida tree and the establishment of Cola garden/orchard in the surveyed districts are suggested for sustainable use of the species.
This is a preview of subscription content, log in to check access.
Access options
Buy single article
Instant access to the full article PDF.
US$ 39.95
Price includes VAT for USA
Subscribe to journal
Immediate online access to all issues from 2019. Subscription will auto renew annually.
US$ 99
This is the net price. Taxes to be calculated in checkout.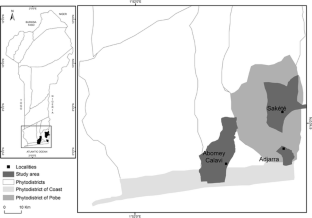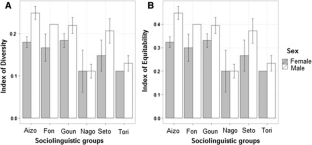 References
Adomou, A.C. (2005). Vegetation patterns and environmental gradients in Benin: implications for biogeography and conservation. Ph.D. Thesis, University of Wageningen, Netherlands, p. 136.

Akoègninou, A., Van Der Burg, W. J., & Van Der Maesen, L. J. G. (Eds.). (2006). Flore analytique de Bénin (p. 1034). Leiden: Backhuys Publishers.

Angiosperm Phylogeny Group (2009). An update of the Angiosperm Phylogeny Group classification for the orders and families of flowering plants: APG III. Botanical Journal of the Linnean Society 161(2): 105-121. Retrieved Feb. 18, 2016, from http://www.enotes.com/topic/APG_III_system.

Asogwa, E. U., Adedeji, A. R., Oyedokun, A. V., Otuonye, A. H., Mokwunye, F. C., & Agbongiarhuoyi, A. E. (2012a). Strategies for improving production and storage of kolanuts in Nigeria. American-Eurasian Journal of Agricultural & Environmental Sciences, 12(1), 37–43.

Asogwa, E. U., Agbongiarhuoyi, A. E., Mokwunye, F. C., Ndagi, I., Adebiyi, S., & Ndubuaku, T. C. N. (2012b). The challenges of kola nuts processing, trade and export from Nigeria and other sub-saharan African countries. International Journal of Science and Nature, 3(1), 06–11.

Assogbadjo, A. E., Kakaï, R. G., Chadare, F. J., Thomson, L., Kyndt, T., Sinsin, B., et al. (2008). Folk classification, perception, and preferences of baobab products in West Africa: Consequences for species conservation and improvement. Economic Botany, 62(1), 74–84. https://doi.org/10.1007/s12231-007-9003-6.

Bailey, R. L., & Dell, T. R. (1973). Quantifying diameter distributions with the Weibull function. Forest Science, 19, 97–104.

Beavo, J., Rogers, N., Crofford, O., Hardman, J., Sutherland, E., & Newman, E. (1970). Effects of Xanthine derivatives on lipolysis and on adenesine 3, 5 -monophosphate, phosphodiesterase activity. Molecular Pharmacology, 6, 597–603.

Becker, C. D., & Ghimire, K. (2003). Synergy between traditional ecological knowledge and conservation science supports forest preservation in Ecuador. Conservation Ecology, 8(1), 1–12.

Belcher, B., Ruiz-Pérez, M., & Achdiawan, R. (2005). Global pattern and trends in the use and management of commercial NTFPs: Implications for livelihood and conservation. World Development, 33, 1435–1452. https://doi.org/10.1016/j.worlddev.2004.10.007.

Benz, B. F., Cevallos, E., Santana, M., Rosales, A., & Graf, M. (2000). Losing knowledge about plant use in the sierra de manantlan biosphere reserve, Mexico. Economic Botany, 54(2), 183–191. https://doi.org/10.1007/BF02907821.

Byg, A., & Baslev, H. (2001). Diversity and use of palms in Zahamena, eastern Madagascar. Biodiversity and Conservation, 10, 951–970. https://doi.org/10.1023/A:1016640713643.

Dagnelie, P. (1998). Statistiques théoriques et appliquées. Brussels: De Boeck et Larcier.

Dah-Nouvlessounon, D., Adjanohoun, A., Sina, H., Noumavo, P. A., Diarrasouba, N., Parkouda, C., et al. (2015a). Nutritional and anti-nutrient composition of three kola nuts (Cola nitida, Cola acuminata and Garcinia kola) produced in Benin. Food and Nutrition Sciences, 6(15), 1395–1407. https://doi.org/10.4236/fns.2015.615145.

Dah-Nouvlessounon, D., Adoukonou-Sagbadja, H., Diarrassouba, N., Adjanohoun, A., Baba-Moussa, F., Sezan, A., et al. (2015b). Indigenous knowledge and socioeconomic values of three kola species (Cola nitida, Cola acuminata and Garcinia kola) used in southern Benin. European Scientific Journal, 11(36), 206–227.

Dah-Nouvlessounon, D., Adoukonou-Sagbadja, H., Diarrassouba, N., Adjanohoun, A., Noumavo, P. A., Sina, H., et al. (2016). Morpho-agronomic variability of three kola trees accessions [Cola nitida (Vent.) Schott et Endl., Cola acuminata (P. Beauv.) Schott et Endl., and Garcinia kola Heckel] from Southern Benin. Genetic Resources and Crop Evolution, 63(3), 561–579. https://doi.org/10.1007/s10722-015-0362-z.

Dah-Nouvlessounon, D., Adoukonou-Sagbadja, H., Diarrassouba, N., Sina, H., Adjanohoun, A., Inoussa, M., et al. (2015c). Phytochemical Analysis and Biological Activities of Cola nitida Bark. Biochemistry Research International. https://doi.org/10.1155/2015/493879.

Esimone, C., Adikwu, M., Nworu, C., Okoye, F., & Odimegwu, D. (2007). Adaptogenic potentials of Camellia sinensis leaves, Garcinia kola and Kola nitida seeds. Scientific Research and Essays, 2(7), 232–237.

Fandohan, A.B., Assogbadjo, A.E., & Sinsin, B. (2009). Endogenous knowledge on tamarind (Tamarindus indica l.) in northern Benin. Traditional Forest-Related Knowledge and Sustainable Forest Management in Africa IUFRO World Serives 23: 57–62. ISSN 1016-3263; ISBN 978-3-901347-81-8.

FAO (Food and Agriculture Organization of the United Nations). (2011). Situation des forêts du monde. Rome: FAO.

Fentahun, M., & Hager, H. (2010). Integration of indigenous wild woody perennial edible fruit bearing species in the agricultural landscapes of Amhara region, Ethiopia. Agroforestry Systems, 78, 79–95. https://doi.org/10.1007/s10457-009-9239-5.

Fuchs, E. J., Lobo, J. A., & Quesada, M. (2003). Effects of forest fragmentation and flowering phenology on the reproductive success and mating patterns on the tropical dry forest tree, Pachira quinata (Bombacaceae). Conservation Biology, 17, 149–157.

Gomez-Beloz, A. (2002). Plant use knowledge of the Winikina Warao: The case for questionnaires in ethnobotany. Economic Botany, 56(3), 231–241.

Houéhanou, T. D., Kindomihou, V., & Sinsin, B. (2011). Effectiveness of conservation areas in protecting Shea trees against hemiparasitic plants (Loranthaceae) in Benin, West Africa. Plant Ecology and Evolution, 144(8), 267–274. https://doi.org/10.5091/plecevo.2011.485.

Husch, B., Beers, T. W., & Kershaw, J. A., Jr. (2003). Forest mensuration (4th ed.). London: Wiley.

Igwe, S., Akunyili, D., & Ikonne, E. (2007). Ocular effects of acute ingestion of Cola nitida (Linn) on healthy adult volunteers. The South African Optometrist, 66(1), 19–23. https://doi.org/10.4102/aveh.v66i1.201.

Ingram, V., Ndoye, O., Iponga, D., Tieguhong, J., Nasi, R., CIFOR, FAO, IRET. (2010). Les produits Forestiers non Ligneux: Contribution aux économies Nationales et stratégies pour une gestion durable. Résultats d'atelier sous régional du projet FORENET sur l'harmonisation des revues nationales, sur le thème des « Produits Forestiers Non Ligneux (PFNL) en Afrique Centrale » . 137-154, Douala, Cameroun.

INSAE (Institut National de la Statistique et de l'Analyse Economique). (2003). Troisième Recensement Général de la Population et de l'Habitation Février 2002 Synthèse des Analyses. Institut National de la Statistique et de l'Analyse Economique, Cotonou, Bénin.

Leakey, R. R. B. (2001). Win: Win land use strategies for Africa: 1. Building on experience with agroforests in Asia and Latin America. International Forest Review, 3, 1–10. https://doi.org/10.1080/14735903.2005.9684741.

Leakey, R. R. B., & Simons, A. J. (1997). The domestication and commercialization of indigenous trees in agroforestry for the alleviation of poverty. Agroforestry System, 38, 165–176. https://doi.org/10.1023/A:1005912729225.

Lee, E. R., Kang, G. H., & Cho, S. G. (2007). Effect of flavonoids on human health: old subjects but new challenges. Recent Patent on Biotechnology, 1(2), 139–150. https://doi.org/10.2174/187220807780809445.

MacArthur, R. H., & Wilson, E. O. (1968). The theory of island biogeography. Princeton University Press, Princeton. Science, 159(3810), 71–72. https://doi.org/10.1126/science.159.3810.71.

Monteiro, J. M., Albuquerque, U. P., Lins-Neto, E. M. F., Araújo, E. L., & Amorim, E. L. C. (2006). Use patterns and knowledge of medicinal species among two rural communities in Brazil's semi-arid northeastern region. Journal of Ethnopharmacology, 105, 173–186. https://doi.org/10.1016/j.jep.2005.10.016.

Niemenak, N., Onomo, P. E., Fotso, Lieberei, R., & Ndoumou, D. O. (2008). Purine alkaloids and phenolic compounds in three Cola species and Garcinia kola grown in Cameroon. South African Journal of Botany, 74, 629–638. https://doi.org/10.1016/j.sajb.2008.03.003.

Opeke, L. K. (1992). Tropical tree crops. Ibadan, Nigeria: Spectrum Books Limited.

Phounvisouk, L., Ting, Z., & Kiat, N. C. (2013). Non-timber forest products marketing: Trading Network of trader and market chain in Luang Namtha Province, Lao PDR. IOSR. Journal of Humanities and Social Science, 18(4), 48–57.

Quiroz, D., & van Andel, T. (2015). Evidence of a link between taboos and sacrifices and resource scarcity of ritual plants. Journal of Ethnobiology and Ethnomedicine, 11(5), 11p. https://doi.org/10.1186/1746-4269-11-5.

R core team. (2013). R: A language and environment for statistical computing. R Foundation for Statistical Computing, Vienna, Austria. & URL http://www.R-project.org/.

Sogbohossou, O. E. D., Achigan-Dako, E. G., Assogba-Komlan, F., & Ahanchede, A. (2015). Diversity and differential utilization of Amaranthus spp. along the urban-rural continuum of southern Benin. Economic Botany, 69(1), 9–25. https://doi.org/10.1007/s12231-014-9294-3.

Tarrason, D., Urrutia, J. T., Ravera, F., Herrera, E., Andres, P., & Espelta, J. M. (2010). Conservation status of tropical dry forest remnants in Nicaragua: Do ecological indicators and social perception tally? Biodiversity Conservation, 19, 813–827. https://doi.org/10.1007/s10531-009-9736-x.

Van Andel, T. (2006). Non-timber Forest Products: The Value of Wild Plants. Agromisa Foundation and CTA: Wageningen.

Vandebroek, I., Calewaert, J. B., De Jonckheere, S., Sanca, S., Semo, L., Van Damme, P., et al. (2004). Use of medicinal plants and pharmaceuticals by indigenous communities in the Bolivian Andes and Amazon. Bulletin of World Health Organization, 82(4), 243–250. https://doi.org/10.1590/S0042-96862004000400005.
Acknowledgements
Rufford Small Grant foundation through the research Grant 16785-1 provided to M. K. Savi supported for this study. Authors would like to thank the rural communities and their chiefs for their collaboration and help during this study. We thank colleagues and reviewers for their comments.
About this article
Cite this article
Savi, M.K., Noumonvi, R., Chadaré, F.J. et al. Synergy between traditional knowledge of use and tree population structure for sustainability of Cola nitida (Vent.) Schott. & Endl in Benin (West Africa). Environ Dev Sustain 21, 1357–1368 (2019). https://doi.org/10.1007/s10668-018-0091-5
Received:

Accepted:

Published:

Issue Date:
Keywords
Benin

Cola nitida

Quantitative ethnobotany

Tree demographic structure

Wild edible plant