Abstract
Improved wood-burning stoves offer a possible solution that can simultaneously impact both problems of deforestation and problems of respiratory health in developing countries. We carried out a field experiment in which new fuel-efficient woodstoves were allocated in a Guatemalan village via the use of a lottery. A 2008 baseline survey was carried out on 2,148 individuals in 351 households, and then a follow-up survey was carried out in 2009, 4 months after households received the stoves. We found that households with the new stoves reduced wood consumption by an average of 59.1%. We also found indications of reductions in indoor air related health problems, where point estimates indicate a significant reduction in reported respiratory symptoms by 48.6% among women and 63.3% among children.
Access options
Buy single article
Instant access to the full article PDF.
US$ 39.95
Tax calculation will be finalised during checkout.
Subscribe to journal
Immediate online access to all issues from 2019. Subscription will auto renew annually.
US$ 79
Tax calculation will be finalised during checkout.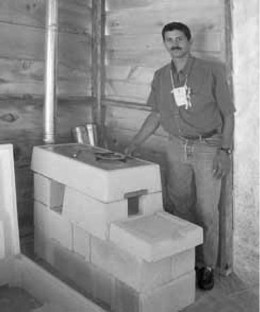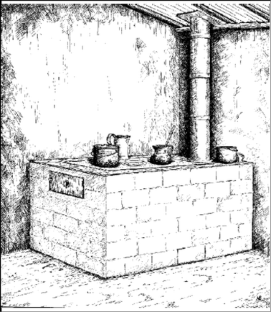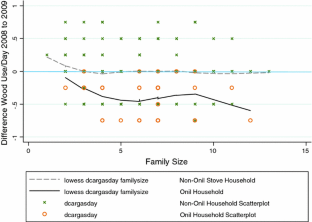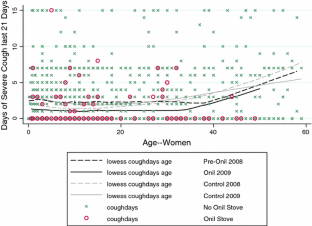 Notes
1.

It is interesting to note that small differences in stoves such as the plancha can have large impacts in terms of wood use. Boy et al. (2000) find that while the plancha consumed more fuel in water boiling and cooking tests than an open fire, a small modification to it, the insertion of a baffle, increased the stove's efficiency to the point where it consumed significantly less fuel than cooking on an open fire.

2.

3.

4.

5.

We assume branch weight is equal to 30 percent of trunk weight and use standard wood density calculations. These can be found online, for example, at SherrillTree.com.

6.

Because there was a slightly improving trend from 2008 to 2009 in reported health symptoms even among non-stove recipients, including 2008 statistics would produce a bias in favor of wood stove impact since the Onil stoves were installed in 2009. For this reason we only carry out the t-tests in Table 3 and Mann–Whitney tests in Table 4 using 2009 data. Regression estimates in Table 5 are easily able to control for the overall village trend through a year fixed effect and so they include 2008 data.
References
Achard, F., Eva, H. D., Stibig, H., Gallego, P., Richards, T., & Malingreau, J. (2002). Determination of deforestation rates of the world's humid tropical forests. Science, 297, 999–1002.

Baris, E., Lvovsky, K., & Johnson, T. (2003). Indoor Air Pollution at a Glance. : World Bank Publications. http://web.worldbank.org/wbsite/external/topics/exthealthnutritionandpopulation/extphaag/.

Boy, E., Bruce, N., Smith, K., & Hernandez, R. (2000). Fuel efficiency of an improved wood-burning stove in rural Guatemala: implications for health, environment and development. Energy for Sustainable Development, 4(2), 23–31.

Bruce, N., Rogelio, P-P., & Albalak, R. (2000). Indoor air pollution in developing countries: a major environmental and public health challenge. Bulletin of the World Health Organization, 78(9), 1078–1092.

Bruce, N., McCracken, J., Albalak, R., Schel, M., Smith, K., Lopez, V., et al. (2004). Impact of improved stoves, house construction, and child location on levels of indoor air pollution exposure in young Guatemalan children. Journal of Exposure Analysis and Environmental Epidemiology, 14, S26–S33.

Environmental Protection Agency. (2010). An introduction to indoor air quality. environmental protection agency (Resource Document). http://epa.gov/iaq/ia-intro.html. Accessed 23 May 2010.

Holdren, J., Smith, Kirk, R., et al. (2000). Energy, the environment, and health. In J. Goldemberg et al. (Eds.), The world energy assessment: energy and the challenge of sustainability (pp. 61–110). New York: United National Development Programme.

Jones, D. (1988). Some simple programs in developing countries to improve cookstove programs in developing countries. Resources and Energy, 10, 247–264.

Mehta, S., Balakrishnan, K., Kumar, S., & Kumar, P. (2003). Exposure to indoor air pollution: evidence from Andhra Pradesh, India. Regional Health Forum, 7(1), 56–59.

Naeher, L., Leaderer, B., & Smith, K. (2000). Particulate matter and carbon monoxide in highland Guatemala: indoor and outdoor levels from traditional and improved wood stoves and gas stoves. Indoor Air, 10, 200–205.

National Public Radio. (2009). Safer, more efficient stoves spread in Latin America. (by John Burnett), broadcast 15 January 2009. Available on-line, http://www.npr.org.

O'Kane, T. (2003). Guatemala: A Guide to the People, Politics, and Culture. Northampton, MA: Interlink Books.

Park, E., & Lee, K. (2003). Particulate exposure and size distribution from wood burning stoves in Costa Rica. Indoor Air, 13, 253–259.

Smith-Sivertsen, T., Diaz, E., Pope, D., Lie, R., Diaz, A., McCracken, J., et al. (2009). Effect of reducing indoor air pollution on women's respiratory symptoms and lung function: the RESPIRE randomized trial, Guatemala. American Journal of Epidemiology, 170(2), 211–220.

Urizar, M., & Pineda, H.G. (1991). Improved wood stoves: the Guatemalan experience. ATAS Bull, 6, 112–115.

World Health Organization. (2006). Fuel for life: Household energy and health. WHO Library Cataloguing-in-Publication.

World Health Organization. (2010). Fact Sheet No. 292: Indoor air pollution and health. http://www.who.int/mediacentre/factsheets/fs292/en/index.html. Accessed 15 May 2010.

World Resources Institute. (1998). 1998–99 World Resources: A guide to the global environment. Oxford: Oxford University Press.
Acknowledgments
The authors wish to thank Keith Calabria, Victoriano Chan Ajce, Pamela Chevalier, Felipe Dizon, Monica Murillo, Melinda Perez, Laine Rutledge, Gonzalo Villaran, our outstanding field enumerators and wood stove installers, and donors to the Mayan Partners stove program. Funding to this project from the University of San Francisco Jesuit Foundation is gratefully acknowledged.
Additional information
Readers should send their comments on this paper to BhaskarNath@aol.com within 3 months of publication of this issue.
About this article
Cite this article
Ludwinski, D., Moriarty, K. & Wydick, B. Environmental and health impacts from the introduction of improved wood stoves: evidence from a field experiment in Guatemala. Environ Dev Sustain 13, 657–676 (2011). https://doi.org/10.1007/s10668-011-9282-z
Received:

Accepted:

Published:

Issue Date:
Keywords
Biomass fuel

Indoor air pollution

Deforestation

Wood stoves

Field experiments