Abstract
Enforced institutional settings such as penitentiaries provide environments to raise awareness, carry out research, and implement and assess practices for sustainable living. Institutions where residence is enforced due to health, recreational, military, or legal reasons (e.g., assisted living centers, summer camps, army bases, prisons) house people who may lack scientific training but have time and need for intellectual stimulation that can be filled by supervised research. These institutions have stable populations, structured social organization, and measurable inputs and outputs of materials and energy to carry out sustainable practices in tasks that affect regional resources such as groundwater quality and landfill use. We report on three examples at a corrections center resulting from partnerships among visiting academic ecology researchers, sustainability practitioners, corrections administrators, and prisoners: (1) research on how to sustainably "farm" moss for the horticulture trade to reduce harvesting pressure on wild moss populations; (2) a vermiculture and thermophilic composting system to reduce the kitchen waste; and (3) a monthly seminar series at the prison. Over 26 months: (1) participants developed methods to optimize moss growth; (2) landfill-bound waste and particulate flow rate destined for wastewater treatment decreased by 50%, to less than 50% of permit limits; (3) resulting compost (ca. 5000 kg) fertilized institutional vegetable gardens; (4) water quality improved so that the prison could return funds allocated to upgrade the prison's water quality. The lectures encouraged intellectual exchange among researchers, convicts, and guards. Researchers derived new perspectives and broader impacts for their work. This can be a model for other correctional facilities and other enforced residential institutions (ERIs).
Access options
Buy single article
Instant access to the full article PDF.
US$ 39.95
Tax calculation will be finalised during checkout.
Subscribe to journal
Immediate online access to all issues from 2019. Subscription will auto renew annually.
US$ 79
Tax calculation will be finalised during checkout.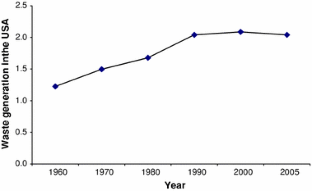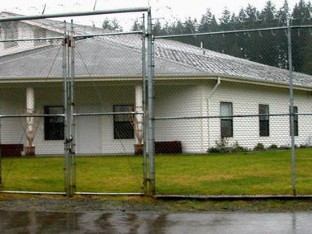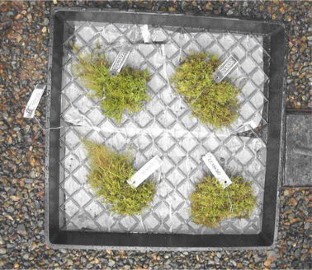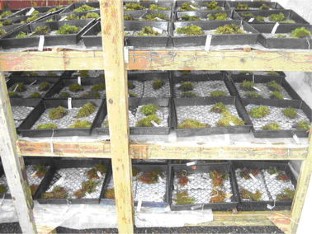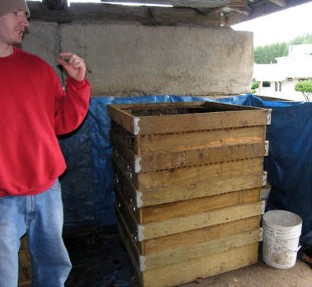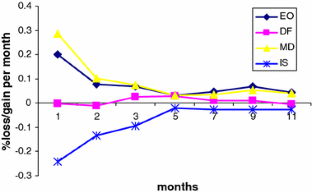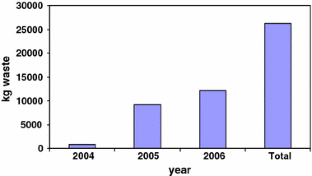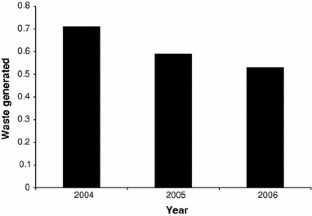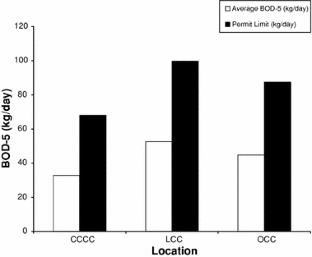 Abbreviations
ADP:

Average daily population

ANOVA:

Analysis of variance

BOD-5:

Organic loading 5-day biochemical oxygen demand

CBCC:

Clallam bay corrections center

CCCC:

Cedar creek corrections center

DOC:

Department of corrections

DOC:

Dissolved oxygen content

ERI:

Enforced residential institution

LCC:

Larch corrections center

OCC:

Olympic corrections center

TESC:

The Evergreen State College

TSS:

Total suspended solids
References
Craig, L., & Ankers, S. (2006). Vermiculture produces EQ class A biosolids at wastewater plant. BioCycle, 42, 42–46.

Cunningham, W. P., Cunningham, M. A., & Saigo, B. W. (2007). Environmental science: A global concern (9th ed.). New York: Mcgraw-Hill.

Davis, M. L., & Masten, S. J. (2004). Principles of environmental engineering and science (1st ed.). New York: Mcgraw-Hill.

Eastman, B. R., Kane, P. N., Edwards, C. A., Trytek, L., Gunadi, B., Stermer, A. L., & Mobley, J. R. (2001). The effectiveness of vermiculture in human pathogen reduction for USEPA biosolids stabilization. Compost Science & Utilization, 9, 38–49.

Edwards, C. A., & Bohlen, P. J. (1996). Biology and ecology of earthworms (3rd ed.). New York: Chapman and Hall.

Falk, J., & Dierking, L. D. (2002). Lessons without limit: how free-choice learning is transforming education. Oxford: AltaMira.

Kristiana, R., Nair, J., Anda, M., & Matthew, K. (2005). Monitoring of the process of composting of kitchen waste in an institutional scale worm farm. Water Science and Technology, 51, 171–177.

Miller, J. D. (2004). Public understanding of, and attitudes toward, scientific research: What we know and what we need to know. Public Understanding of Science, 31, 273–294.

Muir, P. (2004). An assessment of commercial "moss" harvesting from forested lands in the Pacific Northwest region of the United States. Final Report to the U.S. Fish and Wildlife Service, Corvallis, Oregon, USA.

Muir, P. S., Norman, K. N., & Sikes, K. G. (2006a). Quantity and value of commercial moss harvest from forests of the Pacific Northwest and Appalachian regions of the US. The Bryologist, 109, 197–214.

Muir, P. S., Rambo, T. R., Kimmerer, R. W., & Keon, D. B. (2006b). Influence of overstory removal on growth of epiphytic mosses and lichens in western Oregon. Ecological Applications, 16, 1207–1221.

Nadkarni, N. M. (2002a). In the treetops: life in the rainforest canopy. World Book Science Year Book 2003, 54–67.

Nadkarni, N. M. (2002b). When preaching to the choir isn't preaching to the choir: churches, trees, and environmental perspectives. Environmental Practitioner, 4, 188–190.

Nadkarni, N. M. (2004). Not preaching to the choir: communicating the importance of forest conservation to nontraditional audiences. Conservation Biology, 18, 602–606.

Nadkarni, N. M. (2006). The moss-in-prison project: disseminating science beyond academia. Frontiers in Ecology and the Environment, 4, 442–443.

National Science Board. (2002). Science and engineering indicators 2002. Washington, DC: U.S. Government Printing Office.

Nelkin, D. (1995). Selling science: how the press covers science and technology. New York, New York: W. H. Freeman.

Peck, J. E., & McCune, B. (1998). Commercial moss harvest in northwestern Oregon: biomass and accumulation of epiphytes. Biological Conservation, 86, 299–305.

Robbins, N. (2006). Not only plants growing in this garden. San Francisco Chronicle. January 14, 2006.

Rosso, A. L., Muir, P. S., & Rambo, T. R. (2001). Using transplants to measure accumulation rates of epiphytic bryophytes in forests of western Oregon. The Bryologist, 104, 430–439.

Sherman, et al. (2003). Preventing crime: what works, what doesn't, what's promising. Research in Brief; National Institute of Justice, U. S. Department of Justice, 1998–2003.

Tai, H.-S., & He, W.-H. (2007). A novel model of organic waste composting in Taiwan military community. Waste Management, 27, 664–674.

Technical Memorandum between HDR and Washington Department of Corrections. (2006). Littlerock, WA.

Tognetti, C., Laos, F., Mazzarino, M. J., & Hernández, M. T. (2005). Composting vs. vermicomposting: A comparison of end product quality. Compost Science & Utilization, 13, 6–13.

Tracey, E. A. (1994). Review of various outcome studies relating prison education to reduced recidivism. Windham School System, State of Texas.

U.S. Department of Justice. (2007). Prisoners in 2006. In W. J. Sabol, H. Couture & P. M. Harrison (Eds.), http://www.ojp.usdoj.gov/bjs/pub/pdf/p06.pdf
Acknowledgments
We acknowledge the strong support of Superintendent Dan Pacholke, Thomas Matthews, Georgia Harvey, and staff of the Cedar Creek Corrections Center and Washington State Department of Corrections. We also thank Linda Glasier and Janine Bogar (Environmental Unit) and Janet Glover (Budget Manager) of the Department of Corrections. Raymond Price provided the initial critical contact and sustained positive and critical efforts to maintain the project. We also thank Wayne Hudspeth, Adrian Wolf, and Erica Guttman for help. Nancy Parkes, faculty member at The Evergreen State College, provided guidance. The Helen R. Whiteley Center provided support for reflection and synthesis of these activities. Funding was provided by the National Geographic Society Conservation Trust and the Informal Science Education Program at the National Science Foundation (ISE 03-22214).
Additional information
Readers should send their comments on this paper to: BhaskarNath@aol.com within 3 months of publication of this issue.
About this article
Cite this article
Ulrich, C., Nadkarni, N.M. Sustainability research and practices in enforced residential institutions: collaborations of ecologists and prisoners. Environ Dev Sustain 11, 815–832 (2009). https://doi.org/10.1007/s10668-008-9145-4
Received:

Accepted:

Published:

Issue Date:
Keywords
Citizen science

Composting

Corrections center

Enforced residential facility

Prisons

Science literacy

Sustainability

Vermiculture