Abstract
The wetland of focus, Inle Lake, located in central Myanmar, is well known for its unique biodiversity and culture, as well as for ingenious floating garden agriculture. During the last decades, the lake area has seen extensive degradation in terms of water quality, erosion, deforestation, and biodiversity concomitant with a major shift to unsustainable land use. The study was conducted, with an emphasis on water quality, to analyze environmental impacts (effects) changing the ecosystem and to comprehensively evaluate the environmental state of the ecosystem through an innovative Rapid Cumulative Effects Assessment framework tool. The assessment started with a framework-forming Participatory Rural Appraisal (PRA), which quantified and prioritized impacts over space and time. Critically important impacts were assessed for "intra-inter interactions" using the loop analysis simulation. Water samples were analyzed while geographic information system (GIS) and remote sensing were used to identify water pollution hotspots. It was concluded that out of a plethora of impacts, pollution from municipal sources, sedimentation, and effects exerted by floating gardens had the most detrimental impacts, which cumulatively affected the entire ecosystem. The framework tool was designed in a broad sense with a reference to highly needed assessments of poorly studied wetlands where degradation is evident, but scarcely quantified, and where long-term field studies are fraught with security issues and resource unavailability (post-conflict, poor and remote regions, e.g., Afghanistan, Laos, Sudan, etc.)
Access options
Buy single article
Instant access to the full article PDF.
USD 39.95
Price excludes VAT (USA)
Tax calculation will be finalised during checkout.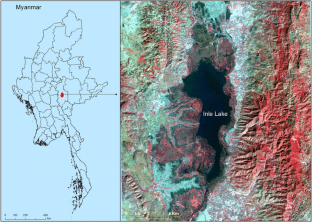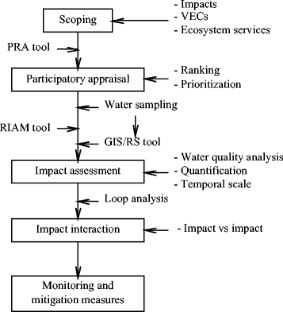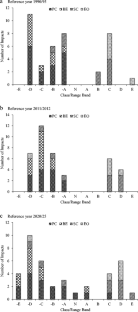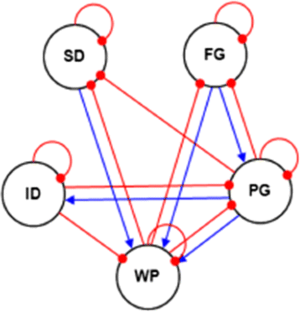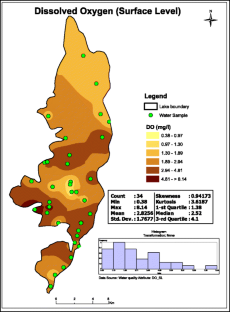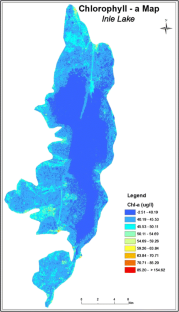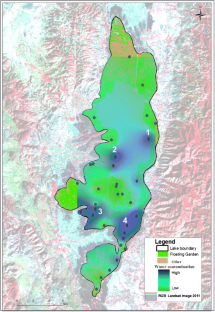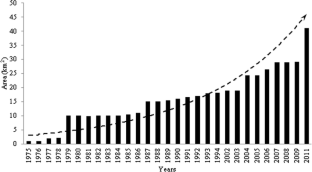 References
Akaishi, F., Satake, M., Otaki, M., & Tominaga, N. (2006). Surface water quality and information about the environment surrounding Inle Lake in Myanmar. Japanese Society of Limnology, 7, 57–62.

Brivio, P. A., Giardino, C., & Zilioli, E. (2001). Validation of satellite data for quality assurance in lake monitoring applications, Science of the Total Environment, 268, 3–13.

Cheng, C., Wei, Y., Sun, X., & Zhou, Y. (2013). Estimation of chlorophyll-a concentration in Turbid Lake using spectral smoothing and derivative analysis. International Journal of Environmental Research and Public Health, 10, 2979–2994.

Cho, C. S., & Corazon, L. R. (2010). The on-site cost of soil erosion by the replacement cost methods in Inle Lake watershed, Nyaung Shwe Township, Myanmar. Journal of Environment Science and Management, 13(1), 67–81.

Dambacher, J. M., & Ramos-Jiliberto, R. (2007). Understanding and predicting effects of modified interactions through a qualitative analysis of community structure. Quarterly Review of Biology, 82, 227–250.

Dube, M. G. (2003). Cumulative effects assessment in Canada: a regional framework for aquatic ecosystems. Environmental Impact Assessment Review, 23, 723–745.

Elbeih, S. (2007). Impact of groundwater recharge on the surrounding environment. PhD Thesis, Faculty of Engineering, Ain Shams University.

Fortin, M., Randall, M., & Dale, T. (2005). Spatial analysis: A guide for ecologists. Cambridge: Cambridge University Press.

Furuichi, T., & Wasson, R.J. (2010). Placing sediment budgets in the socio-economic context for management of sedimentation in Lake Inle, Myanmar (Burma). In D.E. Walling (Ed.) Sediment problems and sediment management in Asian river basins. IAHS Red Book.

Furuichi, T., Pietsch, T., Wasson, R.J., & Olley, J. (2009). Sedimentation in Lake Inle, Myanmar: analysis using optical and 137Cs dating. 7th International Conference on Geomorphology, Melbourne, Australia (Session: Tropical Geomorphology).

Hadijimitsis, D. G., Hadijimitsis, M. G., Clayton, C., & Clarke, B. A. (2006). Determination of Turbidity in Kourris Dam in Cyprus Utilizing Landsat TM remotely sensed data. Water Resources Management, 20, 449–465.

Hegmann, G., Cocklin, C., Creasey, R., Dupuis, S. Kennedy, A., Kingsley, L., Ross, W., Spaling H., & Stalker, D. (1999). Cumulative effects assessment practitioners guide. Canadian Environmental Assessment Agency.

Ingelmo, I. A. (2013). Design and development of a sustainable tourism indicator based on human activities analysis in Inle Lake, Myanmar. Procedia-Social and Behavioral Sciences, 103, 262–272.

Kumar, K. S., Nagendra, G. U., Veerendranath, L., Bhanu, S. B., & Sowjanya, N. L. C. (2013). Evaluation of environmental sustainability of landfill sites using rapid impact assessment matrix method. International Journal of Engineering and Advanced Technology, 2(6), 2249–2258.

Landsat 7 Handbook: http://landsathandbook.gsfc.nasa.gov/pdfs/Landsat7_Handbook.pdf.

Levins, R. (1975). Evolution in communities near equilibrium. In M. Cody & J. M. Diamond (Eds.), Ecology and evolution of communities (pp. 16–50). Cambridge: Harvard University Press.

MA (Millennium Ecosystem Assessment). (2005). Ecosystems and human well-being. Synthesis report. Millennium Ecosystem Assessment. Washington DC: Island Press.

Mayo, M., Gitelson, A., Yacobi, Y. Z., & Ben-Avraham, Z. (1995). Chlorophyll distribution in Lake Kinneret determined from Landsat Thematic Mapper data. International Journal Remote Sensing, 16(1), 175–182.

Organization for Economic Cooperation and Development (OECD) (1982). Eutrophication of waters. Monitoring, assessment and control. OECD cooperative programme on monitoring of inland waters (eutrophication control), Environment Directorate, OECD, Paris. 154 p.

Pastakia, C. M. R., & Jensen, A. (1998). The rapid impact assessment matrix (RIAM) for environmental impact assessment. Environmental Impact Assessment Review, 18(5), 461–482.

Piper, J. M. (2001). Barriers to implementation of cumulative effects assessment. Journal of Environmental Assessment Policy and Management, 3, 465–481.

Riad, P. H. S., Billib, M., Hassan, A. A., Salam, M. A., & El Din, M. N. (2011). Application of the overlay weighted model and Boolen logic to determine the best location for artificial recharge of groundwater. Journal of Urban and Environmental Engineering, 5(2), 57–66.

Sett, E. S., & Liu, Y. (2014). Assessment of existing tourism-park-community relationships: a case study in the Inle lake wild life sanctuary, Myanmar. International Journal of Science, 3, 24–37.

Sidle, R. C., Ziegler, A. D., & Vogler, J. B. (2007). Contemporary changes in open water surface area of Lake Inle, Myanmar. Sustainable Science, 2, 55–65.

Su, M., & Jassby, A. D. (2000). Inle: a large Myanmar lake in transition, lakes and reservoirs. Research and Management, 5(1), 49–54.

United States Environmental Protection Agency (USEPA) (1986). Quality criteria for water, Office of Water Regulations and Standards, Washington DC 20460, EPA 440/5-86-001.
Acknowledgments
We gratefully acknowledge contribution of Prof. A. Annachhatre, Dr. L. Dabbadie, and Nay Chi Mo Aung of the Asian Institute of Technology and Mr. Min Myo Thu, Managing Director, EcoDev, Myanmar, for their helpful comments and suggestions. Wetland Alliance Program (SIDA), British Council's DelPHE programme, and Asian Development Bank are also gratefully acknowledged for providing financial assistance to carry out the research.
About this article
Cite this article
Pradhan, N., Habib, H., Venkatappa, M. et al. Framework tool for a rapid cumulative effects assessment: case of a prominent wetland in Myanmar. Environ Monit Assess 187, 341 (2015). https://doi.org/10.1007/s10661-015-4508-4
Received:

Accepted:

Published:

DOI: https://doi.org/10.1007/s10661-015-4508-4
Keywords