Abstract
The value of pollination to human society is not limited to agricultural production, but also in the sustainability of ecosystems and the services that they provide. Seed set can be used as a comparative measure of pollination effectiveness, with minimum variability expected when other resources are not limiting. Six species of self-incompatible fall asters (Symphyotrichum) were used to evaluate pollination service at 12 sites across a spectrum of expected levels of pollination. Seed set per inflorescence was generally lower at sites with lower pollinator numbers and diversity, although as expected pollinator assemblage characteristics were highly variable within and between sites. However, rankings of sites showed consistency of response across phytometer species and between years; the summed ranks across multiple species appears to have as the greatest value in Pollination Service Measurement (PSM). Abundance, richness, and Shannon diversity of pollinator assemblages were highly autocorrelated and showed variable relationships with seed set depending on plant species and temporal scale of pollinator assemblage assessment. Use of seed set to directly measure pollination service at a site was consistent and cost effective when compared to less certain and more labour-intensive methods of pollinator collection and identification, and shows promise for implementation in pollination monitoring and bioassessment practices.
Access options
Buy single article
Instant access to the full article PDF.
US$ 39.95
Tax calculation will be finalised during checkout.
Subscribe to journal
Immediate online access to all issues from 2019. Subscription will auto renew annually.
US$ 119
Tax calculation will be finalised during checkout.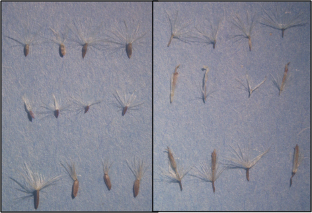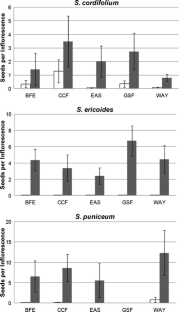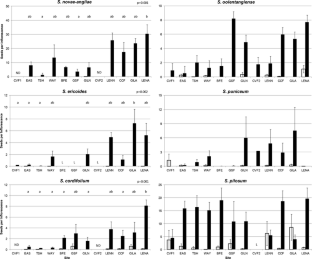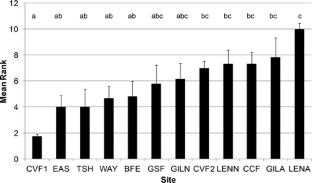 References
Albrecht, M., Duelli, P., Müller, C., Kleijn, D., & Schmidt, B. (2007). The Swiss agri-environment scheme enhances pollinator diversity and plant reproductive success in nearby intensively managed farmland. Journal of Applied Ecology, 44, 813–822.

Allan, J. D., Erickson, D. L., & Fay, J. (1997). The influence of catchment land use on stream integrity across multiple spatial scales. Freshwater Biology, 37, 149–161.

Artz, D. R., & Waddington, K. D. (2006). The effects of neighbouring tree islands on pollinator density and diversity, and on pollination of a wet prairie species, Asclepias lanceolata (Apocynaceae). Journal of Ecology, 94, 597–608.

Bosch, M., & Waser, N. M. (2001). Experimental manipulation of plant density and its effect on pollination and reproduction of two confamilial montane herbs. Oecologia, 126, 76–83.

Brittain, C., Bommarco, R., Vighi, M., Barmaz, S., Settele, J., & Potts, S. G. (2010a). The impact of an insecticide on insect flower visitation and pollination in an agricultural landscape. Agricultural and Forest Entomology, 12, 259–266.

Brittain, C., Bommarco, R., Vighi, M., Settele, J., & Potts, S. G. (2010b). Organic farming in isolated landscapes does not benefit flower-visiting insects and pollination. Biological Conservation, 143, 1860–1867.

Callicott, J. B., Crowder, L. B., & Mumford, K. (1999). Current normative concepts in conservation. Conservation Biology, 13, 22–35.

Campbell, D. R. (1985). Pollinator sharing and seed set of Stellaria pubera: competition for pollination. Ecology, 66, 544–553.

Chmielewski, J. G., & Semple, J. C. (2003). The biology of Canadian weeds. 125. Symphyotrichum ericoides (L.) Nesom (Aster ericoides L.) and S. novae-angliae (L.) Nesom (A. novae-angliae L.). Canadian Journal of Plant Sciences, 83, 1017–1037.

Colwell, R. (2013). EstimateS: statistical estimation of species richness and shared species from samples; 2009. http://purl.oclc.org/estimates.

Costanza, R. (2012). Ecosystem health and ecological engineering. Ecological Engineering, 45, 24–29.

Dauber, J., Biesmeijer, J. C., Gabriel, D., Kunin, W. E., Lamborn, E., Meyer, B., Nielsen, A., Potts, S. G., Roberts, S. P. M., Sober, V., Settele, J., Steffan-Dewenter, I., Stout, J. C., Teder, T., Tscheulin, T., Vivarelli, D., & Petanidou, T. (2010). Effects of patch size and density on flower visitation and seed set of wild plants: a pan-European approach. Journal of Ecology, 98, 188–196.

Fontaine, C., Dajoz, I., Meriguet, J., & Loreau, M. (2006). Functional diversity of plant–pollinator interaction webs enhances the persistence of plant communities. PLOS Biology, 4, 129–135.

Frund, J., Dormann, C. F., Holzchuh, A., & Tscharntke, T. (2013). Bee diversity effects on pollination depend on functional complementarity and niche shifts. Ecology, 94, 2042–2054.

Greenleaf, S. S., & Kremen, C. (2006). Wild bee species increase tomato production and respond differently to surrounding land use in northern California. Biological Conservation, 133, 81–87.

Hennig, E. I., & Ghazoul, J. (2011). Plant–pollinator interactions within the urban environment. Perspectives in Plant Ecology, Evolution and Systematics, 13, 37–150.

Karr, J. R. (1981). Assessment of biotic integrity using fish communities. Fisheries, 6, 21–27.

Kjohl, M., Nielsen, A., & Stenseth, N. C. (2011). Potential effects of climate change on crop pollination. Rome: Food and Agriculture Organization of the United Nations.

Kunin, W. E. (1997). Population size and density effects in pollination: pollinator foraging and plant reproductive success in experimental arrays of Brassica kaber. Journal of Ecology, 85, 225–235.

Lazaro, A., & Totland, O. (2010). Local floral composition and the behaviour of pollinators: attraction to and foraging within experimental patches. Ecological Entomology, 35, 652–661.

Liss, K. N., Mitchell, M. G. E., MacDonald, G. K., Mahajan, S. L., Josée Méthot, J., Jacob, A. L., Maguire, D. Y., Metson, G. S., Ziter, C., Dancose, K., Martins, K., Terrado, M., & Bennett, E. M. (2013). Variability in ecosystem service measurement: a pollination service case study. Frontiers in Ecology and Environment, 11, 414–422.

Mader, E., Spivak, M., & Evans, E. (2010). Managing alternative pollinators: a handbook for beekeepers, growers, and conservationists. Ithaca: Natural Resource, Agriculture, and Engineering Service Cooperative Extension.

McKinney, A. M., & Goodell, K. (2010). Shading by invasive shrub reduces seed production and pollinator services in a native herb. Biological Invasions, 12, 2751–2763.

Neyland, R., Hoffman, B.J., Meyer, H.A., & Lowenfeld, R. (1999). Initial investigation into the reproductive biology of the antelope-horn milkweed, Asclepias viridis Walter (Asclepiadaceae). Proceedings of the Louisiana Academy of Sciences

Ollerton, J., Winfree, R., & Tarrant, S. (2011). How many flowering plants are pollinated by animals? Oikos, 120, 321–326.

Sahli, H. F., & Conner, J. K. (2007). Visitation, effectiveness, and efficiency of 15 genera of visitors to wild radish, Raphanus raphanistrum (Brassicaceae). American Journal of Botany, 94, 203–209.

Schulke, B., & Waser, N. M. (2001). Long-distance pollinator flights and pollen dispersal between populations of Delphinium nuttallianum. Oecologia, 127, 239–245.

Schwartz, M. W., Brigham, C. A., Hoeksma, J. D., Lyons, K. G., Mills, M. H., & van Mantgem, P. J. (2000). Linking biodiversity to ecosystem function: implications for conservation ecology. Oecologia, 122, 297–305.

Sperling, C. D., & Lortie, C. J. (2010). The importance of urban backgardens on plant and invertebrate recruitment: a field microcosm experiment. Urban Ecosystems, 13, 223–235.

Spigler, R. B., & Chang, S. M. (2009). Pollen limitation and reproduction varies with population size in experimental populations of Sabatia angularis (Gentianaceae). Botany, 87, 330–338.

Steffan-Dewenter, I., Munzenberg, U., Burger, C., Thies, C., & Tscharntke, T. (2002). Scale-dependent effects of landscape context on three pollinator guilds. Ecology, 83, 1421–1432.

Townsend, C. R., Arbuckle, C. J., Crowl, T. A., & Scarsbrook, M. R. (1997). The relationship between land use and physicochemistry, food resources and macroinvertebrate communities in tributaries of the Taieri River, New Zealand; a hierarchically scaled approach. Freshwater Biology, 37, 177–192.

Trant, A. J., Herman, T. B., & Good-Avila, S. V. (2010). Effects of anthropogenic disturbance on the reproductive ecology and pollination service of Plymouth gentian (Sabatia kennedyana Fern.), a lakeshore plant species at risk. Plant Ecology, 210, 241–252.

Woodcock, T., Tucker, R., Mihuc, T., Evans, C., Allen, J., Mihuc, J., & Allen, E. (2008). Effects of forest management on vegetation community structure in the Adirondack uplands (New York, USA). Applied Vegetation Science, 11, 509–520.

Wyatt, R. (1976). Pollination and fruit set in Asclepias: a reappraisal. American Journal of Botany, 63, 845–851.
Acknowledgments
These experiments were funded by Canadian Environmental Sustainability Indicators (CESI), Information and Indicators Division, Environment Canada. Field and laboratory assistance was provided by E. Bowley, D. Naylor, C. Irvine, J. Pomezanski, and M. Tungate. The authors are grateful to S. Dumesh, A. Young, C. Sheffield, S. Cardinal, S. Colla, N. da Silva, M. Rightmyer, and G. Rowe for providing specimen identifications. The authors are also grateful for support from R. Wildfong and K. Fellows (Seeds of Diversity), and R. Tschanz (University of Guelph, School of Environmental Sciences greenhouse). Access to sites was provided by the City of Guelph, Nelson Aggregate, Rare Charitable Research Reserve, Cherryvale Organic Farm, University of Guelph Honey Bee Research Centre, and participants in the Norfolk County Alternative Land Use Services (ALUS) program. We thank the Natural Sciences and Engineering Research Council of Canada (NSERC) for support of the Canadian Pollination Initiative (NSERC-CANPOLIN). This is CANPOLIN publication #85.
Appendix
Appendix
About this article
Cite this article
Woodcock, T.S., Pekkola, L.J., Dawson, C. et al. Development of a Pollination Service Measurement (PSM) method using potted plant phytometry. Environ Monit Assess 186, 5041–5057 (2014). https://doi.org/10.1007/s10661-014-3758-x
Received:

Accepted:

Published:

Issue Date:
Keywords
Sustainability

Ecosystem service

Pollinator conservation

Biomonitoring

Symphyotrichum