Abstract
The aim of this study is to assess soil quality in Mediterranean forests of Central Italy, from evergreen to deciduous, with different types of management (coppice vs. high forest vs. secondary old growth) and compaction impacts (machinery vs. recreational). Soil quality was evaluated studying soil microarthropod communities and applying a biological index (QBS-ar) based on the concept that the higher is the soil quality, the higher will be the number of microarthropod groups well adapted to the soil habitat. Our results confirm that hardwood soils are characterised by the highest biodiversity level among terrestrial communities and by a well-structured and mature microarthropod community, which is typical of stable ecosystems (QBS value, >200). While silvicultural practices and forest composition do not seem to influence QBS-ar values or microarthropod community structure, the index is very efficient in detecting soil impacts (soil compaction due to logging activities). Several taxa (Protura, Diplura, Coleoptera adults, Pauropoda, Diplopoda, Symphyla, Chilopoda, Diptera larvae and Opiliones) react negatively to soil compaction and degradation (QBS value, <150). In particular, Protura, Diplura, Symphyla and Pauropoda, are taxonomic groups linked to undisturbed soil. This index could also be a useful tool in monitoring soil biodiversity in protected areas and in urban forestry to prevent the negative effects of trampling. QBS-ar is a candidate index for biomonitoring of soil microarthropod biodiversity across the landscape to provide guidance for the sustainable management of renewable resource and nature conservation.
Access options
Buy single article
Instant access to the full article PDF.
US$ 39.95
Tax calculation will be finalised during checkout.
Subscribe to journal
Immediate online access to all issues from 2019. Subscription will auto renew annually.
US$ 119
Tax calculation will be finalised during checkout.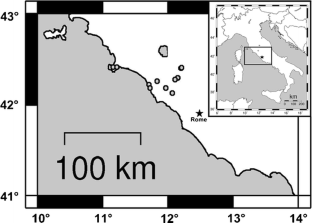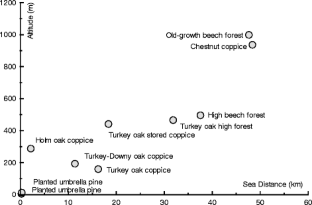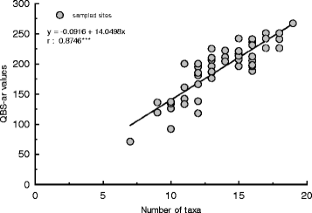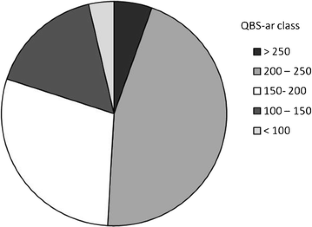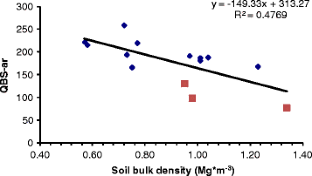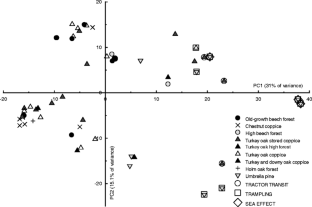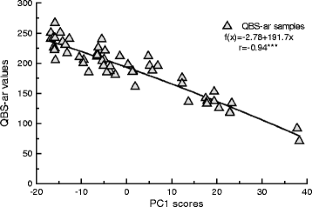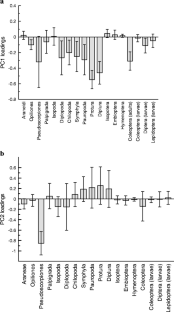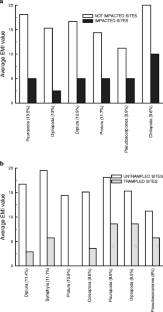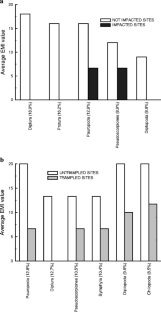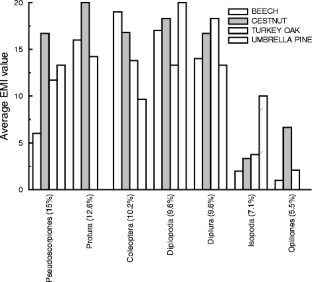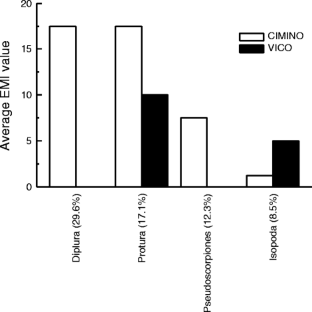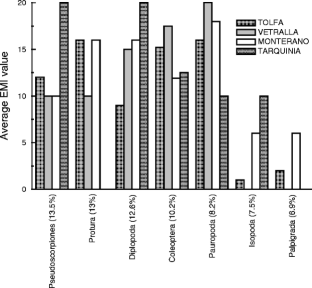 References
Addison, J. (2007). Green tree retention: a tool to maintain ecosystem health and function in second-growth coastal forests. In D. W. Langor (Ed.), Arthropods of Canadian forest (p. 25). Ottawa: Natural Resources Canada, Canadian Forest Service.

Anderson, M. J. (2001). A new method for non-parametric multivariate analysis of variance. Austral Ecology, 26, 32–46.

Aspetti, G. P., Boccelli, R., Ampollini, D., Del Re, A. A. M., & Capri, E. (2010). Assessment of soil-quality index based on microarthropods in corn cultivation in Northern Italy. Ecological Indicators, 10(2), 129–135.

Bardgett, R. D. (2002). Causes and consequences of animal diversity in soil. Zoology, 105, 367–374.

Bedano, J. C., Cantú, M. P., & Doucet, M. E. (2006). Soil Springtails (Hexapoda: Collembola), symphylans and pauropods (Arthropoda: Myriapoda) under different management systems in agroecosystems of the subhumid Pampa (Argentina). European Journal of Soil Biology, 42(2), 107–119.

Bellarosa, R., Codipietro, P., Piovesan, G., & Schirone, B. (1996). Degradation, rehabilitation and sustainable management of a dunal ecosystem in Central Italy. Land Degradation & Development, 7(4), 297–311.

Bird, S., Robert, N. C., & Crossley, D. A. (2000). Impacts of silvicultural practices on soil and litter arthropod diversity in a Texas pine plantation. Forest Ecology and Management, 131, 65–80.

Bonferroni, C. E. (1935). Il calcolo delle assicurazioni su gruppi di teste. In Studi in onore del Professore Salvatore Ortu Carboni (pp. 13–60). Rome, Italy: Bardi

Bonferroni, C. E. (1936). Teoria statistica delle classi e calcolo delle probabilità. Pubblicazioni dell'Istituto Superiore di Scienze Economiche e Commerciali di Firenze, 8, 3–62.

Bongers, T. (1990). The Maturity Index: an ecological measure of environmental disturbance based on nematode species composition. Oecologia, 83, 14–19.

Bongers, T. (1999). The Maturity Index, the evolution of nematode life history traits, adaptive radiation and cp-scaling. Plant and Soil, 212, 13–22.

Buger, J. A., & Zedaker, S. M. (1993). Drainage effects on plant diversity and productivity in loblolly pine (Pinus taeda L.) plantations on wet flats. Forest Ecology and Management, 61, 109–126.

Callaham, M. A., Richter, D. D., Coleman, D. C., & Hofmockel, M. (2006). Long-term land-use effects on soil invertebrate communities in Southern Piedmont soils, USA. European Journal of Soil Biology, 42, 150–156.

Cassagne, N., Bal-Serin, M. C., Gers, C., & Gauquelin, T. (2004). Changes in humus properties and collembolan communities following the replanting of beech forests with spruce. Pedobiologia, 48, 267–276.

Clarke, K. R. (1993). Non-parametric multivariate analysis of changes in community structure. Australian Journal of Ecology, 18, 117–143.

Cortet, J., Gomot-De Vauflery, A., Poinsot-Balaguer, N., Gomot, L., Texier, C., & Cluzeu, D. (2000). The use of invertebrate soil fauna in monitoring pollutant effects. European Journal of Soil Biology, 35, 115–134.

Davis, J. C. (1986). Statistics and data analysis in geology. New York: Wiley.

Deleporte, S. (1981). Peuplement en Diptères Sciaridae d'une litière de chêne. Revue d'Ecologie et de Biologie du Sol, 18, 231–242.

Di Filippo, A., Alessandrini, A., Biondi, F., Blasi, S., Portoghesi, L., & Piovesan, G. (2010). Climate change and oak decline: dendroecology and stand productivity of a Turkey oak (Quercus cerris L.) old stored coppice in Central Italy. Annals of Forest Science, 67, 706.

Doblas-Miranda, E., Wardle, D. A., Peltzer, D. A., & Yeates, G. W. (2007). Changes in the community structure and diversity of soil invertebrate across the Franz Josef Glacier chronosequence. Soil Biology and Biochemistry, 40, 1069–1081.

Doran, J. W., & Parkin, T. B. (1994). Defining and assessing soil quality. SSSA Special Publication, 35, 3–21.

Gardi, C., Tomaselli, M., Parisi, V., Petraglia, A., & Santini, C. (2002). Soil quality indicators and biodiversity in northern Italian permanent grasslands. European Journal of Soil Biology, 38, 103–110.

Gardi, C., Menta, C., & Leoni, A. (2008). Evaluation of environmental impact of agricultural management practices using soil microarthropods. Fresenius Environmental Bulletin, 17(8b), 1165–1169.

Grgič, T., & Kos, I. (2005). Influence of forest phase on centipede diversity in managed beech forests in Slovenia. Biodiversity and Conservation, 14, 1841–1862.

Guinchard, M., & Robert, J.-C. (1991). Approche biocénotique du système sol par l'étude du peuplement de larve d'insectes (première contribution). Revue d'Ecologie et de Biologie du Sol, 28, 479–490.

Gupta, S. R., & Malik, V. (1996). Soil ecology and sustainability. Tropical Ecology, 37(1), 43–55.

Hammer, Ø., Harper, D. A. T., & Ryan, P. D. (2001). PAST: Palaeontological Statistics software package for education and data analysis. Palaeontologia Electronica, 4(1), 9.

Han, S.-K., Han, H.-S., Page-Dumroese, D. S., & Johnson, L. R. (2009). Soil compaction associated with cut-to-length and whole tree harvesting of coniferous forest. Canadian Journal of Forest Research, 39, 976–989.

Harper, D. A. T. (1999). Numerical palaeobiology. Chichester: Wiley.

Hedde, M., Aubert, M., Bureau, F., Margerie, P., & Decaens, T. (2007). Soil detritivore macro-invertebrate assemblages throughout a managed beech rotation. Annals of Forest Science, 64, 219–228.

Heliovaara, K., & Vaisanen, R. (1984). Effects of modern forestry on northwestern European forest invertebrates—a synthesis. Acta Forestalia Fennica, 83, 1–96.

Herrick, J. E. (2000). Soil quality: an indicator of sustainable land management? Applied Soil Ecology, 15, 73–83.

Hill, S. B., Metz, L. J., & Farrier, M. H. (1975). Soil mesofauna and silvicultural practices. In B. Bernier & C. H. Winget (Eds.), Forest soil and forest management (pp. 119–135). Laval: Les Presses de l'Université Laval, France.

Hodkinson, I. D., & Jackson, J. K. (2005). Terrestrial and aquatic invertebrates as bioindicators for environmental monitoring, with particular reference to mountain ecosystems. Environmental Management, 35, 649–666.

Hoekstra, J. M., Bell, R. T., Launer, A. E., & Murphy, D. D. (1995). Soil arthropod abundance in coastal redwood forest: effect of selective timber harvest. Environmental Entomology, 24, 246–252.

Hogervorst, R. F., Verhoef, H. A., & van Straalen, N. M. (1993). Five year trends in soil arthropod densities in pine forests with various levels of vitality. Biology and Fertility of Soils, 15, 189–195.

Huhta, V., Karppingen, E., Nurminen, M., & Valpas, A. (1967). Effect of silvicultural practices upon arthropod, annelid and nematode populations in coniferous forest soil. Annales Zoologici Fennici, 4, 87–143.

Huhta, V., & Räty, M. (2005). Soil animal communities of planted birch stands in central Finland. Silva Fennica, 39, 5–19.

Jabin, M., Mohr, D., Kappes, H., & Topp, W. (2004). Influence of deadwood on density of soil macro-arthropods in a managed oak–beech forest. Forest Ecology and Management, 194, 61–69.

Jackson, D. A. (1993). Stopping rules in principal components analysis: a comparison of heuristical and statistical approaches. Ecology, 74, 2204–2214.

Kaneko, N., & Salamanca, E. (1999). Mixed leaf litter effects on decomposition rates and soil microarthropod communities in an oak–pine stand in Japan. Ecological Research, 14, 131–138.

Karlen, D. L., Mausbach, M. J., Doran, J. W., Cline, R. G., Harris, R. F., & Schuman, G. E. (1997). Soil quality: a concept, definition, and framework for evaluation. Soil Science Society of American Journal, 61(1), 4–10.

Lasebikan, B. A. (1975). The effect of clearing on the soil arthropods of a Nigerian rain forest. Biotropica, 7, 84–89.

Lebrun, P. (1987). Quelques réflexions sur les rôles exercés par la faune édaphique. Revue d'Ecologie et de Biologie du Sol, 24, 495–502.

Leoni, A. (2008). Studio della Biodiversità vegetale e del popolamento a microartropodi edafici nella riserva naturale "Guadine Pradaccio". Ph.D. thesis, Università degli Studi di Parma, Parma

Menta, C. (2008). Guida alla conoscenza della Biologia e Ecologia del Suolo—Funzionalità, Degrado, indicatori. (p. 265) Bologna: Gruppo Perdisa Editore. ISBN 978-88-8372-454-1.

Menta, C., Leoni, A., Bardini, M., Gardi, C., & Gatti, F. (2008). Nematode and microarthropod communities: comparative use of soil quality bioindicators in covered dump and natural soils. Environmental Bioindicators, 3(1), 35–46.

Menta, C., Leoni, A., Gardi, C., & Conti, F. D. (2011). Are grasslands important habitats for soil microarthropod conservation? Biodiversity and Conservation, 20(5), 1073–1087.

Minnesota Forest Resources Council. (1999). Sustaining Minnesota forest resources: voluntary site-level forest management guidelines for landowners, loggers, and resources managers (p. 473). St. Paul: Minnesota Forest Resources Council.

Moore, J. D., Ouimet, R., Camiré, C., & Houle, D. (2002). Effects of two silvicultural practices on soil fauna abundance in a northern hardwood forest, Québec, Canada. Canadian Journal of Soil Science, 82, 105–113.

Neave, P., & Fox, C. A. (1998). Response of soil invertebrates to reduced tillage systems established on a clay loam soil. Applied Soil Ecology, 9, 423–428.

Ojala, R., & Huhta, V. (2001). Dispersal of microarthropods in forest soil. Pedobiologia, 41, 443–450.

Paoletti, M. G., & Hassall, M. (1999). Woodlice (Isopoda: Oniscidea): their potential for assessing sustainability and use as bioindicators. Agriculture, Ecosystems and Enviroment, 74, 157–165.

Paquin, P., & Coderre, D. (1997). Changes in soil macroarthropod communities in relation to forest maturation through three successional stages in the Canadian boreal forest. Oecologia, 112(1), 104–111.

Parisi, V. (2001). La qualità biologica del suolo. Un metodo basato sui microartropodi. Acta Naturalia de "L'Ateneo Parmense", 37(3/4), 105–114.

Parisi, V., Cristina, M., Gardi, C., Jacomini, C., & Mozzanica, E. (2005). Microarthropod communities as a tool to assess soil quality and biodiversity: a new approach in Italy. Agriculture, Ecosystems and Environment, 105, 323–333.

Piovesan, G., Biondi, F., Di Filippo, A., Alessandrini, A., & Maugeri, M. (2008). Drought-driven growth reduction in old beech (Fagus sylvatica L.) forests of the central Apennines, Italy. Global Change Biology, 14, 1265–1281.

Podrini A., Di Fabbio, A., Jacomini, C., Dowgiallo, G. (2006). Relationships between pedological matrix and soil mesofauna in the Natural Reserve of Decima-Malafede (Latium): a new approach and possible applications. S.It.E. Atti XXX. XVI° Congresso della Società Italiana di Ecologia, Viterbo-Civitavecchia. http://www.ecologia.it/congressi/XVI/articles/jacomini-267.pdf

Ponge, J. F., André, J., Zackrisson, O., Bernier, N., Nilsson, M.-C., & Gallet, C. (1998). The forest regeneration puzzle. BioScience, 48, 523–528.

Radea, C., & Arianoutsou, M. (2002). Environmental responses of soil arthropod communities along an altitudinal-climatic gradient of Western Crete in Greece. Journal of Mediterranean Ecology, 3, 37–45.

Ricci Lucchi, M. (2008). Vegetation dynamics during the Last Interglacial-Glacial cycle in the Arno coastal plain (Tuscany, western Italy): location of a new tree refuge. Quaternary Science Reviews, 27, 2456–2466.

Ruf, A., Beck, L., Dreher, P., Hund-Rinke, K., Römbke, J., & Spelda, J. (2003). A biological classification concept for the assessment of soil quality: "biological soil classification scheme" (BBSK). Agriculture, Ecosystems and Environment, 98, 263–271.

Rusek, J. (1985). Soil microstructures—contribution on specific soil organisms. Quaestiones Entomologicae, 21, 497–514.

Tabaglio, V., Gavazzi, C., & Menta, C. (2008). The influence of no-till, conventional tillage and nitrogen fertilization on physico-chemical and biological indicators after three years of monoculture barley. Italian Journal of Agronomy, 3(4), 233–240.

Tabaglio, V., Gavazzi, C., & Menta, C. (2009). Physico-chemical indicators and microarthropod communities as influenced by no-till, conventional tillage and nitrogen fertilisation after four years of continuous maize. Soil & Tillage Research, 105(1), 135–142.

Theenhaus, A., & Schaefer, M. (1995). The effects of clear-cutting and liming on the soil macrofauna of a beech forest. Forest Ecology and Management, 77, 35–51.

Touloumis, K., & Stamou, G. P. (2009). A metapopulation approach of the dynamics of arthropods from Mediterranean-type ecosystems. Ecological Modelling, 220(8), 1105–1112.

Toutain, F. (1987). Les litières: siège de systèmes interactifs et moteur de ces interactions. Revue d'Ecologie et de Biologie du Sol, 24, 231–242.

van Straalen, N. M. (1998). Evaluation of bioindicator systems derived from soil arthropod communities. Applied Soil Ecology, 9, 429–437.

van Straalen, N. M. (2004). The use of soil invertebrates in ecological survey of contaminated soils. In P. Doelman & H. Eijsackers (Eds.), Vital soil. Amsterdam: Elsevier.

Vlug, H., & Borden, J. H. (1973). Acari and Collembola populations affected by logging and slash burning in a coastal British Columbia coniferous forest. Environmental Entomology, 2, 1016–1023.

Zar, J. H. (1996). Biostatistical analysis (3rd ed.). New York: Prentice-Hall.
Acknowledgements
Funding was provided, in part, by research project PRAL Regione Lazio n. 2003/75. We thank Scott Mensing for English editorial revisions.
Electronic supplementary material
Below is the link to the electronic supplementary material.
About this article
Cite this article
Blasi, S., Menta, C., Balducci, L. et al. Soil microarthropod communities from Mediterranean forest ecosystems in Central Italy under different disturbances. Environ Monit Assess 185, 1637–1655 (2013). https://doi.org/10.1007/s10661-012-2657-2
Received:

Accepted:

Published:

Issue Date:
Keywords
Soil fauna

Soil disturbance

Forest management

Biological index

Microarthropods

Soil monitoring