Abstract
This paper employs an Autoregressive Distributed Lags approach to investigate how a set of economic variables and a deterrence variable affect criminal activity. Furthermore, it highlights the extent to which crime is detrimental to economic activity. The case study is Italy for the time span 1970 up to 2004. A Granger causality test is implemented to establish temporal interrelationships. The empirical evidence shows that the lack of deterrence positively affects each type of crime and especially thefts. All crime typologies have a negative effect on legal economic activity, reducing the employment rate. Furthermore, homicides, robbery, extortion and kidnapping have a crowding-out effect on economic growth.
Access options
Buy single article
Instant access to the full article PDF.
US$ 39.95
Tax calculation will be finalised during checkout.
Subscribe to journal
Immediate online access to all issues from 2019. Subscription will auto renew annually.
US$ 79
Tax calculation will be finalised during checkout.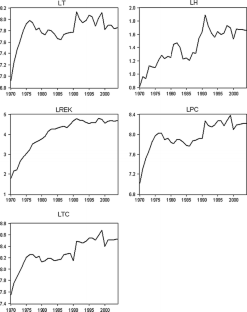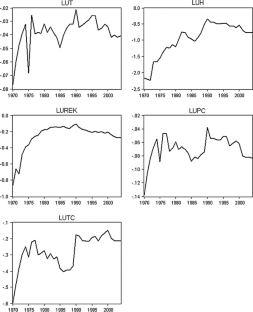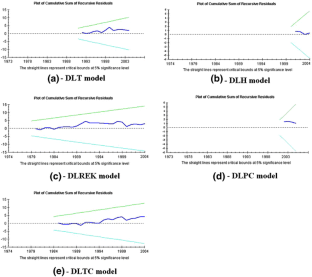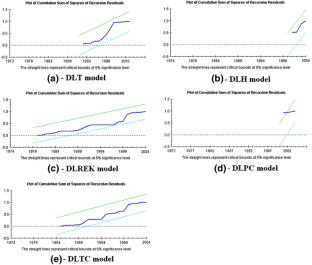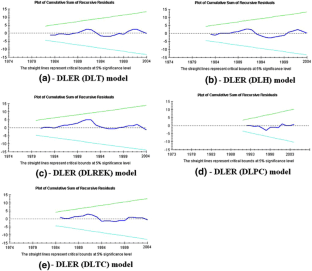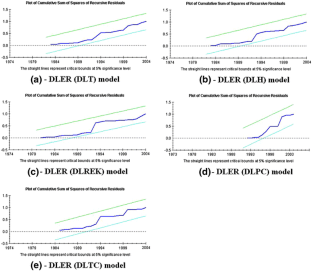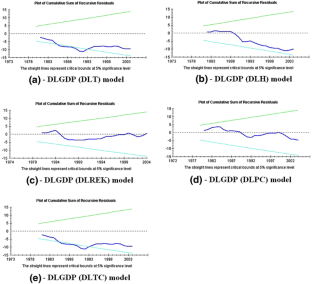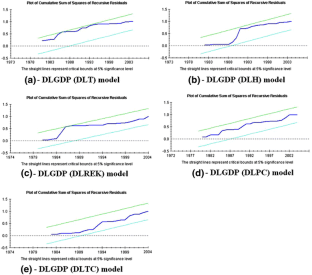 References
Baharom, A. H., & Habibullah, M. S. (2009). Crime and income inequality: The case of Malaysia. Journal of Politics and Law, 2, 55–70.

Becker, G. (1968). Crime and punishment: An economic approach. Journal of Political Economy, 76, 169–217.

Brown, R. L., Durbin, J., & Evans, J. M. (1975). Techniques for testing the constancy of regression relationships over time. Journal of the Royal Statistical Society: Series B (Methodological), 37, 149–192.

Buonanno, P. (2003). The socioeconomic determinants of crime. A review of the literature. Department of Economics, University of Milan-Bicocca, Working Paper Series 63.

Cardenas, M., & Rozo, S. (2008). Does crime lower growth? Evidence from Columbia. The International Bank for Reconstruction and Development, The World Bank. Working paper 30.

Chen, S. W. (2009). Investigating causality among unemployment, income and crime in Taiwan: Evidence from the bounds test approach. Journal of Chinese Economics and Business Studies, 7, 115–125.

Detotto, C., & Otranto, E. (2010). Does crime affect economic growth? Kyklos, 63, 330–345.

Detotto, C., & Otranto, E. (2012). Cycles in crime and economy: Leading, lagging and coincident behaviours. Journal of Quantitative Criminology, 28, 295–317.

Eckstein, Z., & Tsiddon, D. (2004). Macroeconomic consequences of terror: Theory and the case of Israel. Journal of Monetary Economics, 51, 1003–1006.

Enders, W., & Sanders, T. (1996). Terrorism and foreign direct investment in Spain and Greece. Kyklos, 49, 331–352.

Enders, W., Sandler, T., & Parise, G. F. (1992). An econometric analysis of the impact of terrorism on tourism. Kyklos, 45, 531–554.

Engle, R. F., & Granger, C. W. J. (1987). Co-integration and error correction: Representation, estimation, and testing. Econometrica, 55, 251–276.

Fleisher, B. M. (1963). The effect of unemployment on juvenile delinquency. The Journal of Political Economy, 71, 543–555.

Granger, C. W. J. (1988). Some recent developments in the concept of causality. Journal of Econometrics, 39, 199–211.

Greenberg, D. F. (2001). Time series analysis of crime rates. Journal of Quantitative Criminology, 17, 291–327.

Gregory, A. W., & Hansen, B. E. (1996). Residual-based tests for cointegration in models with regime shifts. Journal of Econometrics, 70, 99–126.

Habibullah, M. S., & Baharom, A. H. (2009). Crime and economic conditions in Malaysia. International Journal of Social Economics, 36, 1071–1081.

Johansen, S. (1988). Statistical analysis of cointegrating vectors. Journal of Economic Dynamics and Control, 12, 231–254.

Marselli, R., & Vannini, M. (1997). Estimating a crime equation in the presence of organized crime: Evidence from Italy. International Review of Law and Economics, 17, 89–113.

Masih, A. M. M., & Masih, R. (1996). Temporal causality and the dynamics of different categories of crime and their socioeconomic determinants: Evidence from Australia. Applied Economics, 28, 1093–1104.

Mauro, P. (1995). Corruption and growth. The Quarterly Journal of Economics, 110, 681–712.

Mauro, L., & Carmeci, G. (2007). A poverty trap of crime and unemployment. Review of Development Economics, 11, 450–462.

Mo, P. H. (2001). Corruption and economic growth. Journal of Comparative Economics, 29, 66–79.

Narayan, P. K., & Smyth, R. (2004). Crime rates, male youth unemployment and real income in Australia: Evidence from Granger causality tests. Applied Economics, 36, 2079–2095.

O'Brien, R. (1999). Measuring the convergence/divergence of serious crime arrest rates for males and females: 1960–1995. Journal of Quantitative Criminology, 15, 97–114.

Pesaran, M. H., & Pesaran, B. (1997). Working with Microfit 4.0: Interactive econometric analysis. Oxford: Oxford University Press.

Pesaran, M. H., Shin, Y., & Smith, R. J. (2001). Bounds testing approaches to the analysis of level relationships. Journal of Applied Econometrics, 16, 289–326.

Podobnik, B. J., Shao, J., Njavro, D., Ivanov, P. C., & Stanley, H. E. (2008). Influence of corruption on economic growth rate and foreign investments. The European Physical Journal B, 63, 547–550.

Sandler, T., & Enders, W. (2008). Economic consequences of terrorism in developed and developing countries: An overview. In P. Keefer & N. Layza (Eds.), Terrorism, economic development and political openness. Cambridge: Cambridge University Press.

Scorcu, A. E., & Cellini, R. (1998). Economic activity and crime in the long run: An empirical investigation on aggregate data from Italy, 1951–1994. International Review of Law and Economics, 18, 279–292.

Witt, R., & Witte, A. (2000). Crime, prison and female labour supply. Journal of Quantitative Criminology, 16, 69–85.
About this article
Cite this article
Detotto, C., Pulina, M. Does more crime mean fewer jobs and less economic growth?. Eur J Law Econ 36, 183–207 (2013). https://doi.org/10.1007/s10657-012-9334-3
Keywords
Crime

Deterrence

Economic variables

Crowding-out effect
JEL Classification