Abstract
The LIFE Child study is a large population-based longitudinal childhood cohort study conducted in the city of Leipzig, Germany. As a part of LIFE, a research project conducted at the Leipzig Research Center for Civilization Diseases, it aims to monitor healthy child development from birth to adulthood and to understand the development of lifestyle diseases such as obesity. The study consists of three interrelated cohorts; the birth cohort, the health cohort, and the obesity cohort. Depending on age and cohort, the comprehensive study program comprises different medical, psychological, and sociodemographic assessments as well as the collection of biological samples. Optimal data acquisition, process management, and data analysis are guaranteed by a professional team of physicians, certified study assistants, quality managers, scientists and statisticians. Due to the high popularity of the study, more than 3000 children have already participated until the end of 2015, and two-thirds of them participate continuously. The large quantity of acquired data allows LIFE Child to gain profound knowledge on the development of children growing up in the twenty-first century. This article reports the number of available and analyzable data and demonstrates the high relevance and potential of the study.
Access options
Buy single article
Instant access to the full article PDF.
US$ 39.95
Tax calculation will be finalised during checkout.
Subscribe to journal
Immediate online access to all issues from 2019. Subscription will auto renew annually.
US$ 79
Tax calculation will be finalised during checkout.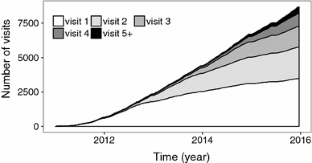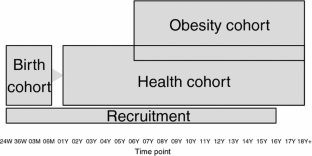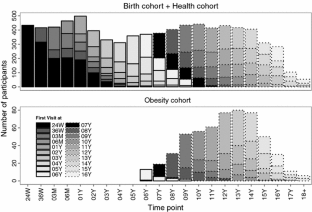 References
1.

Loeffler M, Engel C, Ahnert P, Alfermann D, Arelin K, Baber R, et al. The LIFE-Adult-Study: objectives and design of a population-based cohort study with 10,000 deeply phenotyped adults in Germany. BMC Public Health. 2015;15:691. doi:10.1186/s12889-015-1983-z.

2.

Quante M, Hesse M, Doehnert M, Fuchs M, Hirsch C, Sergeyev E, et al. The LIFE child study: a life course approach to disease and health. BMC Public Health. 2012;12:1021. doi:10.1186/1471-2458-12-1021.

3.

Larsen PS, Kamper-Jørgensen M, Adamson A, Barros H, Bonde JP, Brescianini S, et al. Pregnancy and birth cohort resources in Europe: a large opportunity for aetiological child health research. Paediatr Perinat Epidemiol. 2013;27:393–414. doi:10.1111/ppe.12060.

4.

Jaddoe VWV, van Duijn CM, van der Heijden AJ, Mackenbach JP, Moll HA, Steegers EAP, et al. The Generation R Study: design and cohort update 2010. Eur J Epidemiol. 2010;25:823–41. doi:10.1007/s10654-010-9516-7.

5.

Golding J, Pembrey M, Jones R, ALSPAC Study Team. ALSPAC—the avon longitudinal study of parents and children: study methodology. Paediatr Perinat Epidemiol. 2001;15:74–87.

6.

Olsen J, Melbye M, Olsen SF, Sorensen TI, Aaby P, Andersen AM, et al. The Danish National Birth Cohort: its background, structure and aim. Scan J Public Health. 2001;29:300–7.

7.

Hölling H, Schlack R, Kamtsiuris P, Butschalowsky H, Schlaud M, Kurth BM. The KiGGS study. Nationwide representative longitudinal and cross-sectional study on the health of children and adolescents within the framework of health monitoring at the Robert Koch Institute. Bundesgesundheitsbl. 2012;55:836–42. doi:10.1007/s00103-012-1486-3.

8.

Heinrich J, Brüske I, Schnappinger M, Standl M, Flexeder C, Thiering E, et al. Two German birth cohorts: GINIplus and LISAplus. Bundesgesundheitsbl. 2012;55:864–74. doi:10.1007/s00103-012-1485-4.

9.

Ebner A, Thyrian JR, Lange A, Lingnau M, Scheler-Hofmann M, Rosskopf D, et al. Survey of Neonates in Pomerania (SNiP): a population-based birth study-objectives, design and population coverage. Paediatr Perinat Epidemiol. 2010;24:190–9. doi:10.1111/j.1365-3016.2009.01078.x.

10.

Jacobsen TN, Nohr EA, Frydenberg M. Selection by socioeconomic factors into the Danish National Birth Cohort. Eur J Epidemiol. 2010;25:349–55. doi:10.1007/s10654-010-9448-2.

11.

Winkler J, Stolzenberg H. Adjustierung des Sozialen-Schicht-Index für die Anwendung im Kinder-und Jugendgesundheitssurvey (KiGGS). Wismar: Hochsch. Fachbereich Wirtschaft; 2009.

12.

Lawlor DA, Fraser A, Lindsay RS, Ness A, Dabelea D, Catalano P, et al. Association of existing diabetes, gestational diabetes and glycosuria in pregnancy with macrosomia and offspring body mass index, waist and fat mass in later childhood: findings from a prospective pregnancy cohort. Diabetologia. 2010;53:89–97. doi:10.1007/s00125-009-1560-z.

13.

Ramakrishnan U, Grant F, Goldenberg T, Zongrone A, Martorell R. Effect of women's nutrition before and during early pregnancy on maternal and infant outcomes: a systematic review. Paediatr Perinat Epidemiol. 2012;26:285–301. doi:10.1111/j.1365-3016.2012.01281.x.

14.

Kromeyer-Hauschild K, Wabitsch M, Kunze D, Gellert F, Geiß HC, Hesse V, et al. Perzentile für den Body-mass-Index für das Kindes-und Jugendalter unter Heranziehung verschiedener deutscher Stichproben. Monatss Kinderheilk. 2001;149:807–18.

15.

Kromeyer-Hauschild K, Moss A, Wabitsch M. Referenzwerte für den Body-Mass-Index für Kinder, Jugendliche und Erwachsene in Deutschland. Anpassung der AGA-BMI-Referenz im Altersbereich von 15 bis 18 Jahren. Adipositas. 2015;9:123–7.

16.

Freedman DS, Goodman A, Contreras OA, DasMahapatra P, Srinivasan SR, Berenson GS. Secular trends in BMI and blood pressure among children and adolescents: the Bogalusa Heart Study. Pediatrics. 2012;130:159–66. doi:10.1542/peds.2011-3302.

17.

Lu X, Shi P, Luo C, Zhou Y, Yu H, Guo C, Wu F. Prevalence of hypertension in overweight and obese children from a large school-based population in Shanghai, China. BMC Public Health. 2013;13:24. doi:10.1186/1471-2458-13-24.

18.

Steinberger J. Obesity, insulin resistance, diabetes, and cardiovascular risk in children. Circulation. 2003;107:1448–53. doi:10.1161/01.CIR.0000060923.07573.F2.

19.

Kurth B, Schaffrath Rosario A. The prevalence of overweight and obese children and adolescents living in Germany: results of the German Health Interview and Examination Survey for Children and Adolescents (KiGGS). Bundesgesundheitsbl. 2007;50:736–43. doi:10.1007/s00103-007-0235-5.

20.

Skelton JA, Beech BM. Attrition in paediatric weight management: a review of the literature and new directions. Obes Rev. 2011;12:e273–81. doi:10.1111/j.1467-789X.2010.00803.x.

21.

Bretschneider T, Koop U, Schreiner V, Wenck H, Jaspers S. Validation of the body scanner as a measuring tool for a rapid quantification of body shape. Skin Res Technol. 2009;15:364–9. doi:10.1111/j.1600-0846.2009.00374.x.

22.

Jiménez-Pavón D, Kelly J, Reilly JJ. Associations between objectively measured habitual physical activity and adiposity in children and adolescents: systematic review. Int J Pediatr Obes. 2010;5:3–18. doi:10.3109/17477160903067601.

23.

Chadha RK, Subramanian A. The effect of visual impairment on quality of life of children aged 3–16 years. Br J Ophthalmol. 2011;95:642–5. doi:10.1136/bjo.2010.182386.

24.

Abanto J, Carvalho TS, Mendes FM, Wanderley MT, Bönecker M, Raggio DP. Impact of oral diseases and disorders on oral health-related quality of life of preschool children. Community Dent Oral Epidemiol. 2011;39:105–14. doi:10.1111/j.1600-0528.2010.00580.x.

25.

Asher MI, Montefort S, Björkstén B, Lai CKW, Strachan DP, Weiland SK, Williams H. Worldwide time trends in the prevalence of symptoms of asthma, allergic rhinoconjunctivitis, and eczema in childhood: ISAAC Phases one and three repeat multicountry cross-sectional surveys. Lancet. 2006;368:733–43. doi:10.1016/S0140-6736(06)69283-0.

26.

Bekes K, John MT, Zyriax R, Schaller HG, Hirsch C. The German version of the Child Perceptions Questionnaire (CPQ-G11-14): translation process, reliability, and validity in the general population. Clin Oral Investig. 2012;16:165–71. doi:10.1007/s00784-010-0496-5.

27.

John MT, Patrick DL, Slade GD. The German version of the Oral Health Impact Profile: translation and psychometric properties. Eur J Oral Sci. 2002;110:425–33.

28.

Wagner MO, Bos K, Jekauc D, Karger C, Mewes N, Oberger J, et al. Cohort profile: the Motorik-Modul Longitudinal Study: physical fitness and physical activity as determinants of health development in German children and adolescents. Int J Epidemiol. 2014;43:1410–6. doi:10.1093/ije/dyt098.

29.

Marshall WA, Tanner JM. Variations in pattern of pubertal changes in girls. Arch Dis Child. 1969;44:291–303. doi:10.1136/adc.44.235.291.

30.

Marshall WA, Tanner JM. Variations in the pattern of pubertal changes in boys. Arch Dis Child. 1970;45:13–23. doi:10.1136/adc.45.239.13.

31.

Manning JT. The finger ratio. Sex, behaviour and disease revealed in the fingers. London: Faber and Faber; 2008.

32.

Herberth G, Hinz D, Bauer M, Röder S, Olek S, Hühn J, et al. Environmental exposure during pregnancy modulates fetal Treg development with consequences for the allergy risk of the child. J Reprod Immunol. 2012;94:54. doi:10.1016/j.jri.2012.03.336.

33.

Weisse K, Winkler S, Hirche F, Herberth G, Hinz D, Bauer M, et al. Maternal and newborn vitamin D status and its impact on food allergy development in the German LINA cohort study. Allergy. 2013;68:220–8. doi:10.1111/all.12081.

34.

Erhart M, Herpertz-Dahlmann B, Wille N, Sawitzky-Rose B, Holling H, Ravens-Sieberer U. Examining the relationship between attention-deficit/hyperactivity disorder and overweight in children and adolescents. Eur Child Adolesc Psychiatry. 2012;21:39–49. doi:10.1007/s00787-011-0230-0.

35.

Holtkamp K, Konrad K, Müller B, Heussen N, Herpertz S, Herpertz-Dahlmann B, Hebebrand J. Overweight and obesity in children with attention-deficit/hyperactivity disorder. Int J Obes Relat Metab Disord. 2004;28:685–9. doi:10.1038/sj.ijo.0802623.

36.

Bayley N. Bayley scales of infant development. 3rd ed. Frankfurt/Main: Pearson; 2006.

37.

Ravens-Sieberer U. The Kidscreen questionnaires: quality of life questionnaires for children and adolescents. Lengerich: Pabst Science Publ; 2006.

38.

Goodman R. The Strengths and Difficulties Questionnaire: a research note. J Child Psychol Psychiatry. 1997;38:581–6.

39.

Arnett J. Sensation seeking: a new conceptualization and a new scale. Personal Individ Differ. 1994;16:289–96. doi:10.1016/0191-8869(94)90165-1.

40.

Döpfner M, Lehmkuhl G. DISYPS-KJ: Diagnostik-System für psychische Störungen im Kindes-und Jugendalter nach ICD-10 und DSM-IV. 1st ed. Bern: Huber; 1998.

41.

Stiegler P, Sausenthaler S, Buyken AE, Rzehak P, Czech D, Linseisen J, et al. A new FFQ designed to measure the intake of fatty acids and antioxidants in children. Public Health Nutr. 2010;13:38–46. doi:10.1017/S1368980009005813.

42.

Birch LL, Fisher JO, Grimm-Thomas K, Markey CN, Sawyer R, Johnson SL. Confirmatory factor analysis of the Child Feeding Questionnaire: a measure of parental attitudes, beliefs and practices about child feeding and obesity proneness. Appetite. 2001;36:201–10. doi:10.1006/appe.2001.0398.

43.

Hilbert A, Hartmann AS, Czaja J. Child Eating Disorder Examination-Questionnaire for Children: psychometric properties of the German version. Klin. Diagnostik u. Evaluation. 2008;1:447–64.

44.

Schwerdtle B, Roeser K, Kübler A, Schlarb AA. Validation and psychometric properties of the German version of the Sleep Self Report (SSR-DE). Somnologie. 2010;14:267–74. doi:10.1007/s11818-010-0496-3.

45.

Schlarb AA, Schwerdtle B, Hautzinger M. Validation and psychometric properties of the German version of the Children's Sleep Habits Questionnaire (CSHQ-DE). Somnologie. 2010;14:260–6. doi:10.1007/s11818-010-0495-4.

46.

Nilsson C, Carlsson A, Landin-Olsson M. Increased risk for overweight among Swedish children born to mothers with gestational diabetes mellitus. Pediatr Diabetes. 2014;15:57–66. doi:10.1111/pedi.12059.

47.

Woo Baidal JA, Locks LM, Cheng ER, Blake-Lamb TL, Perkins ME, Taveras EM. Risk factors for childhood obesity in the first 1000 days: a systematic review. Am J Prev Med. 2016;. doi:10.1016/j.amepre.2015.11.012.

48.

Löwe B, Spitzer RL, Zipfel S, Herzog W. Gesundheitsfragebogen für Patienten (PHQ D). Komplettversion und Kurzform. Karlsruhe: Pfizer; 2002.

49.

Neumann E, Rohmann E, Bierhoff H. Development and validation of scales for measuring avoidance and anxiety in romantic relationships: the Bochum Adult Attachment Questionnaire. Diagnostica. 2007;53:33–47. doi:10.1026/0012-1924.53.1.33.

50.

Wei M, Russell DW, Mallinckrodt B, Vogel DL. The Experiences in Close Relationship Scale (ECR)-short form: reliability, validity, and factor structure. J Personal Assess. 2007;88:187–204. doi:10.1080/00223890701268041.

51.

Rammstedt B, John OP. Measuring personality in one minute or less: a 10-item short version of the Big Five Inventory in English and German. J Res Personal. 2007;41:203–12. doi:10.1016/j.jrp.2006.02.001.

52.

Netzer NC, Stoohs RA, Netzer CM, Clark K, Strohl KP. Using the Berlin Questionnaire to identify patients at risk for the sleep apnea syndrome. Ann Intern Med. 1999;131:485–91.

53.

Ceglarek U, Müller P, Stach B, Bührdel P, Thiery J, Kiess W. Validation of the phenylalanine/tyrosine ratio determined by tandem mass spectrometry: sensitive newborn screening for phenylketonuria. Clini Chem Lab Med. 2002;40:693–7. doi:10.1515/CCLM.2002.119.

54.

Ceglarek U, Leichtle A, Brügel M, Kortz L, Brauer R, Bresler K, et al. Challenges and developments in tandem mass spectrometry based clinical metabolomics. Mol Cell Endocrinol. 2009;301:266–71. doi:10.1016/j.mce.2008.10.013.

55.

Declaration of Helsinki. http://www.wma.net/en/30publications/10policies/b3/.

56.

Quante M, Bruckmann S, Wallborn T, Wolf N, Sergeyev E, Adler M, et al. Managing incidental findings and disclosure of results in a paediatric research cohort—the LIFE child study cohort. J Pediatr Endocrinol Metab. 2015;28:75–82. doi:10.1515/jpem-2014-0079.

57.

Wallborn T, Grafe N, Quante M, Geserick M, Casprzig N, Ludwig J, et al. Never plan a population based cohort study on a rainy Friday after a sunny thursday. Eur J Epidemiol. 2013;28:285–6. doi:10.1007/s10654-013-9774-2.
Funding
This publication is supported by LIFE – Leipzig Research Center for Civilization Diseases, University of Leipzig. LIFE is funded by means of the European Union, by means of the European Social Fund (ESF), by the European Regional Development Fund (ERDF), and by means of the Free State of Saxony within the framework of the excellence initiative. The Integrated Research and Treatment Center Adiposity Diseases is funded by the German Federal Ministry of Education and Research (Grant 01EO1501).
Ethics declarations
Conflict of interest
The authors declare that they have no conflict of interest.
Ethical approval
All procedures performed in studies involving human participants are in accordance with the ethical standards of the institutional and/or national research committee and with the 1964 Helsinki declaration and its later amendments or comparable ethical standards.
Informed consent
Informed consent is obtained from all individual participants included in the study.
Electronic supplementary material
Below is the link to the electronic supplementary material.
About this article
Cite this article
Poulain, T., Baber, R., Vogel, M. et al. The LIFE Child study: a population-based perinatal and pediatric cohort in Germany. Eur J Epidemiol 32, 145–158 (2017). https://doi.org/10.1007/s10654-016-0216-9
Received:

Accepted:

Published:

Issue Date:
Keywords
Longitudinal study

Cohort study

Children

Obesity

Pregnancy

Epidemiology