Abstract
The reported low mortality rate from coronary heart disease in Portugal, Spain, Italy, Greece, and France, to a lesser extent, has been attributed in numerous nutritional studies to the consumption of a Mediterranean-type diet. There are still many unresolved issues about the direct causal effect of the Mediterranean dietary regime on low incidence of coronary heart disease. An analysis of coronary heart disease mortality rates in Europe from a latitudinal gradient perspective has shown to have a close correlation to incident solar radiation. It is surmised that the resulting increased in situ biosynthesis of Vitamin D3 could be the critical missing confounder in the analysis of the beneficial health outcome of the Mediterranean diet.
Access options
Buy single article
Instant access to the full article PDF.
USD 39.95
Price excludes VAT (USA)
Tax calculation will be finalised during checkout.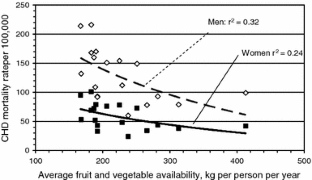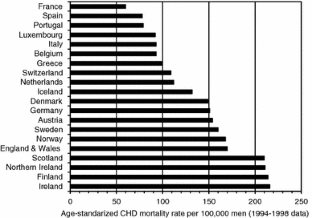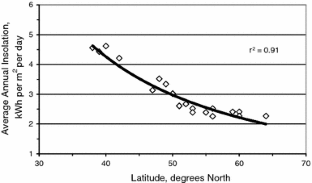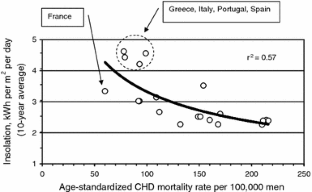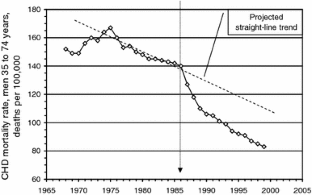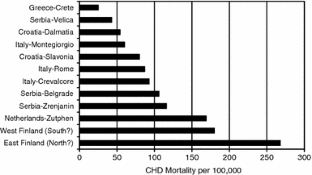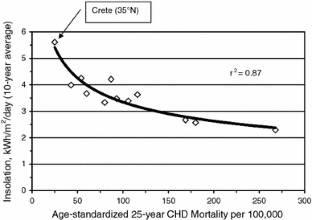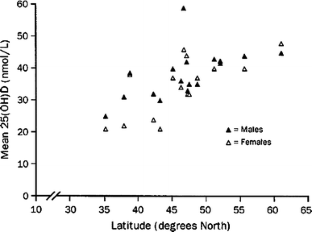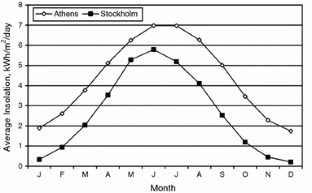 References
de Lorgeril M, et al. Mediterranean alpha-linolenic acid-rich diet in secondary prevention of coronary heart disease. Lancet. 1994;343:1454–9. doi:10.1016/S0140-6736(94)92580-1.

Trichopoulou A, et al. Modified Mediterranean diet and survival: EPIC-elderly prospective cohort study. Br Med J. 2005;330:991–7. doi:10.1136/bmj.38415.644155.8F.

Menotti A, Kromhout D, Blackburn H, Fidanza F, Buzina R, Nissinen A. Food intake patterns and 25-year mortality from coronary heart disease: cross-cultural correlations in seven countries study. Eur J Epidemiol. 1999;15:507–15. doi:10.1023/A:1007529206050.

Dauchet L, Amouyel P, Hercberg S, Dallongeville J. Fruit and vegetable consumption and risk of coronary heart disease: a meta-analysis of cohort studies. J Nutr. 2006;136:2588–93.

World Health Organization—WHO. European health for all statistical database—2002. Geneva: WHO; 2005. http://www.euro.who.int/hfadb.

Hay DR. Cardiovascular disease in New Zealand, 2001: a summary of recent statistical information. Technical Report No. 78. The National Heart Foundation of New Zealand. January, 2002.

Bautista MC, Engler MM. The Mediterranean diet: is it cardioprotective? Prog Cardiovasc Nurs. 2005;20:70–6. doi:10.1111/j.0889-7204.2005.04558.x.

Ebbesson SO, Risica PM, Ebbesson LO, Kennish JM. Eskimos have CHD despite high consumption of omega-3 fatty acids: the Alaska Siberia project. Int J Circumpolar Health. 2005;64:387–95.

Vos E. Modified Mediterranean diet and survival: key confounder was missed. Br Med J. 2005;330:1329–30. doi:10.1136/bmj.330.7503.1329-a.

Fortes C. Mediterranean diet health benefits may be due to a synergistic combination of phyto-chemicals and fatty-acids. Br Med J. 2005;331:E366. doi:10.1136/bmj.331.7508.E366.

National Aeronautics and Space Administration—NASA. Surface Meteorology and Solar Energy 2007; Release 5.1. http://eosweb.larc.nasa.gov/sse/.

Renaud S, de Lorgeril M. Wine, alcohol, platelets, and the French paradox for coronary heart disease. Lancet. 1992;339:1523–6. doi:10.1016/0140-6736(92)91277-F.

British Heart Foundation. Age-standardized death rates from CHD by country, men aged 35–74, 1968–2001, Europe. Statistical Website 2007; http://www.heartstats.org/datapage.asp?id=757.

Holick MF. Sunlight and vitamin D for bone health and prevention of autoimmune diseases, cancers, and cardiovascular disease. Am J Clin Nut. 2004;80(suppl):1678S–88S.

Garland CF, Garland FC, Gorham ED, Lipkin M, Newmark H, Mohr SB, et al. The role of vitamin D in cancer prevention. Am J Pub Health. 2005;96:252–61. doi:10.2105/AJPH.2004.045260.

Giovannucci E, Liu Y, Rimm EB, Hollis BW, Fuchs CS, Stampfer MJ, et al. Prospective study of predictors of Vitamin D status and cancer incidence and mortality in men. J Nat Cancer Inst. 2006;98:451–9.

Cantorna, MT, Zhu Y, Froicu M, Wittke A. Vitamin D status, 1–25-dihydroxyvitamin D3 and the immune system. Am J Clin Nutr 2004; 80(6 Suppl): 1717S–20S.

Cantorna MT. Vitamin D and Its role in immunology: multiple sclerosis and inflammatory bowel disease. Prog Biophys Mol Biol. 2006;92:60–4. doi:10.1016/j.pbiomolbio.2006.02.020.

Lansdowne AT, Provost SC. Vitamin D3 enhances mood in healthy subjects during winter. Psychopharmacology. 1998;135:319–23. doi:10.1007/s002130050517.

Gloth FM, Alam W, Hollis B. Vitamin D vs broad spectrum phototherapy in the treatment of seasonal affective disorder. J Nutr Health Aging. 1999;3:5–7.

Food and Agriculture Organization of the United Nations/FAO—World Health Organization/WHO. Human vitamin and mineral requirements, Report of a joint FAO/WHO expert consultation. Thailand: Bangkok; 2001. p. 109–20.

Kafatos AG. EURODIET—Nutrition and diet for healthy lifestyles in Europe. Health and Consumer Protection Directorate, European Commission, 2001. http://ec.europa.eu/health/ph_determinants/life_style/nutrition/documents/ev_20030630_co03_en.pdf.

van der Wielen RPJ, Löwik MRH, van den Berg H, de Groot LCPGM, Haller J, Moreiras O, et al. Serum vitamin D concentrations among elderly people in Europe. Lancet. 1995;346:207–10. doi:10.1016/S0140-6736(95)91266-5.

Ovesen L, Andersen R, Jakobsen J. Geographical differences in vitamin D status, with particular reference to European countries. Proc Nutr Soc. 2003;62:813–21. doi:10.1079/PNS2003297.

Dyerberg J. Coronary heart disease in Greenland Inuit: a paradox. Implications for western diet patterns. Arc Med Res. 1989;48:47–54.

Engelsen O, Brustand M, Aksnes L, Lund E. Daily duration of Vitamin D synthesis in human skin with relation to latitude, total ozone, altitude, ground cover, aerosols and cloud thickness. Photochem Photobiol. 2005;81:1287–90. doi:10.1562/2004-11-19-RN-375.

Lim HW. Sunlight, tanning booths, and vitamin D. J Am Acad Dermatol. 2005;52:868–76. doi:10.1016/j.jaad.2005.03.015.

Kimlin MG, Olds WJ, Moore MR. Location and Vitamin D synthesis: is the hypothesis validated by geophysical data? J Photochem Photobiol B: Biol. Dec 1, 2006; Epub ahead of print.
About this article
Cite this article
Wong, A. Incident solar radiation and coronary heart disease mortality rates in Europe. Eur J Epidemiol 23, 609–614 (2008). https://doi.org/10.1007/s10654-008-9274-y
Received:

Accepted:

Published:

Issue Date:

DOI: https://doi.org/10.1007/s10654-008-9274-y
Keywords
Coronary heart disease

Incident solar radiation

Mortality rate

Europe