Abstract
Population form a homeostat with environment where they live and exchange continuous gas for their respiration, which is the primary pathway for the pollutants to enter into human metabolism. The pollution present indoor is due to multiple sources like electronic and electrical equipment, clothes, furniture and other anthropogenic activity. The concentration of these pollutants changes with time and depends mainly on source type (continuous/intermittent), time of the operation and release/ventilation/wind velocity/pollutant dispersion and anthropogenic activity. It has been observed that equipment like printers, printing machines, photocopiers, etc., releases several pollutants like volatile organic compounds (VOCs), ozone (O3), semi-volatile organic compounds, benzene (C6H6), toluene and suspended particulate matter during operation. This work represents the emissions of VOCs, benzene, and toluene during photocopy. The numerical validation of results was done using Fluent, which is an application-based software which helps in physical modeling describing air flow and effect of multiple parameter on it like temperature and no of printing/photocopy (in proposed experiment) with respect to time. It has been observed from the results that the emissions of VOCs, benzene, and toluene increase from 0.09 to 1.13 PPM, 0.17 to 1.87 PPM and 30 to 235 PPM, respectively, as the operating duration, temperature (35–40 °C) and rate of printing/photocopying increase (120–200/h), and it is because printer/photocopy machine uses heat and pressure to fix an image on the paper surface which subsequently result in higher emission. Multiple adverse health, safety and environmental impacts due to operation of photocopy/printing call for in-depth study, guidance, and monitoring of the workers occupationally associated with this operation for their well-being.
Access options
Buy single article
Instant access to the full article PDF.
USD 39.95
Price excludes VAT (USA)
Tax calculation will be finalised during checkout.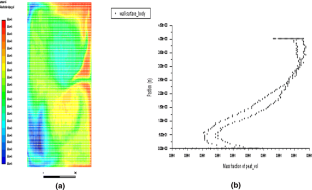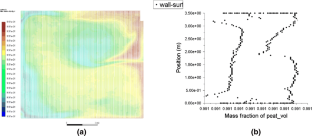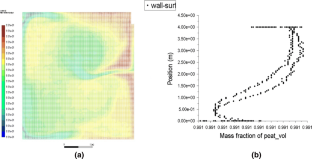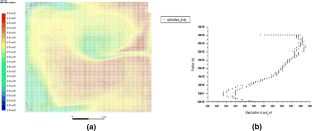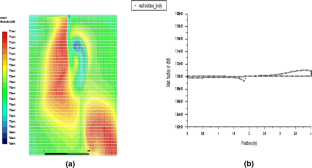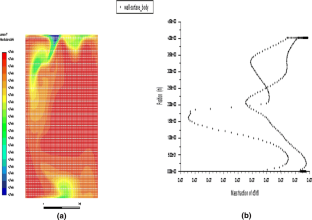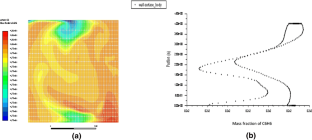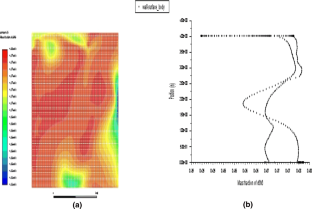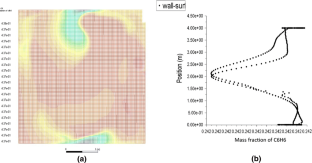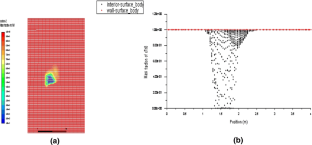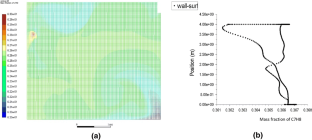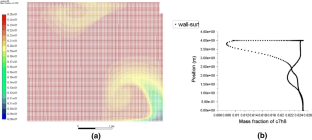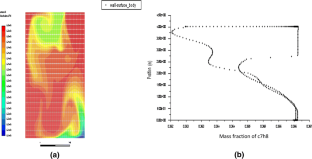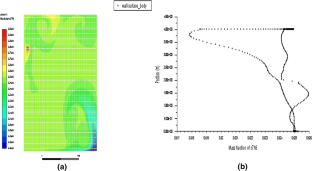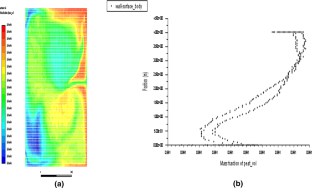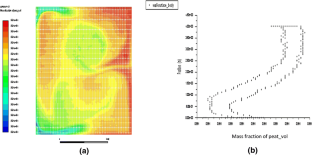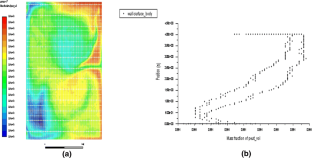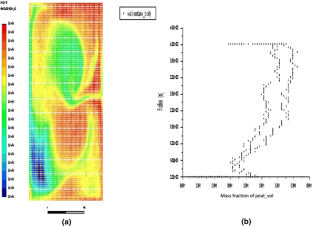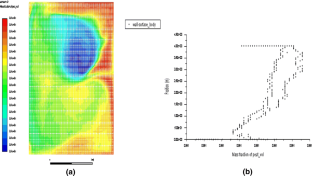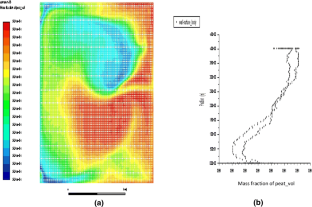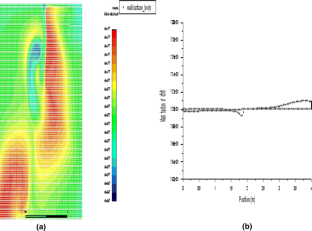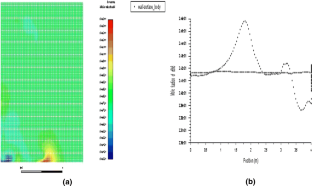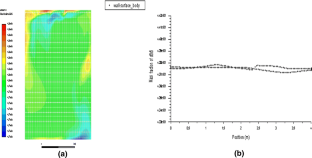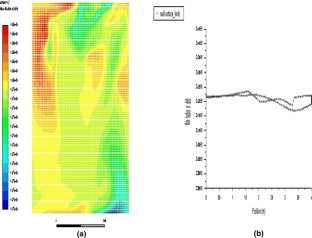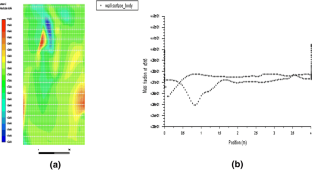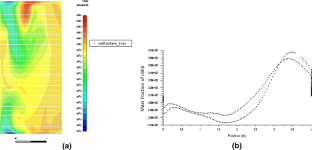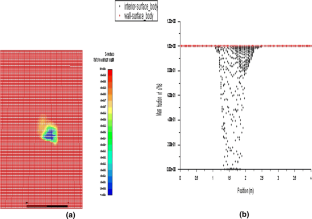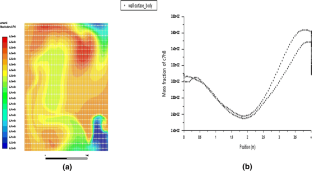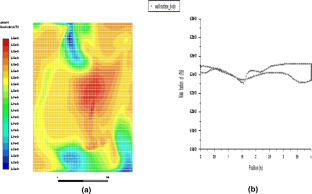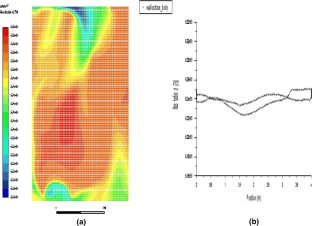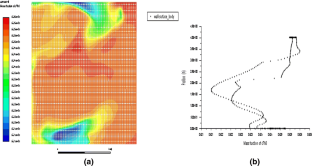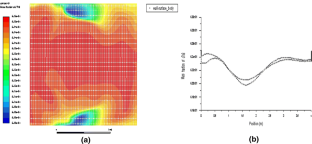 References
Act, A. (1970). Occupational safety and health act of 1970. Public Law, 91, 596.

Ansys Fluent. (2015). Academic research. Release 14. Canonsburg: Ansys Fluent.

Ataeefard, M., et al. (2014). Effect of micro-and nanomagnetite on printing toner properties. The Scientific World Journal, 2014, 706367.

Bar-Sela, S., & Shoenfeld, Y. (2008). Photocopy machines and occupational antiphospholipid syndrome. The Israel Medical Association Journal, 10(1), 52.

Bello, D., et al. (2013). Physicochemical and morphological characterisation of nanoparticles from photocopiers: Implications for environmental health. Nanotoxicology, 7(5), 989–1003.

Betha, R., et al. (2011). Emission characteristics of ultrafine particles and volatile organic compounds in a commercial printing center. Journal of the Air & Waste Management Association, 61(11), 1093–1101.

Blease, J. W., & Whitlock L. R. (2003). Ink composition, ink cartridge having ink composition, and method of filling ink cartridge. Google Patents.

Brown, S. (1999). Assessment of pollutant emissions from dry-process photocopiers. Indoor Air, 9(4), 259–267.

Clancy, L., et al. (2002). Effect of air-pollution control on death rates in Dublin, Ireland: An intervention study. The Lancet, 360(9341), 1210–1214.

Cornell, R. M., & Schwertmann, U. (2003). The iron oxides: Structure, properties, reactions, occurrences and uses. New York: Wiley.

Destaillats, H., et al. (2008). Indoor pollutants emitted by office equipment: A review of reported data and information needs. Atmospheric Environment, 42(7), 1371–1388.

Diepgen, T., et al. (2012). Occupational skin cancer induced by ultraviolet radiation and its prevention. British Journal of Dermatology, 167, 76–84.

Elango, N., et al. (2013). Chronic exposure to emissions from photocopiers in copy shops causes oxidative stress and systematic inflammation among photocopier operators in India. Environmental Health, 12(1), 1.

Furukawa, Y., et al. (2002). Negative effect of photocopier toner on alveolar macrophages determined by in vitro magnetometric evaluation. Industrial Health, 40(2), 214–221.

Galbraith, D., et al. (2010). Benzene and human health: A historical review and appraisal of associations with various diseases. Critical Reviews in Toxicology, 40(sup2), 1–46.

Gminski, R., et al. (2011). Genotoxic effects of three selected black toner powders and their dimethyl sulfoxide extracts in cultured human epithelial A549 lung cells in vitro. Environmental and Molecular Mutagenesis, 52(4), 296–309.

Hosinzadeh, E., et al. (2012). Study of volatile organic materials concentrations (BTEX) and electromagnetic fields in printing and copying centers in Hamadan. Jundishapur Journal of Health Sciences, 4, 25–34.

Huff, J. (2007). Benzene-induced cancers: Abridged history and occupational health impact. International Journal of Occupational and Environmental Health, 13(2), 213–221.

Jha, K., et al. (2020). Sources of heavy metal in indoor air quality. Advances in air pollution profiling and control (pp. 203–210). Berlin: Springer.

Kagi, N., et al. (2007). Indoor air quality for chemical and ultrafine particle contaminants from printers. Building and Environment, 42(5), 1949–1954.

Kamiyama, M., et al. (1995). Properties of polymerized toners. Journal of Imaging Science and Technology, 39(5), 433–438.

Karimi, A., et al. (2016). Restrictive pattern of pulmonary symptoms among photocopy and printing workers: A retrospective cohort study. Journal of Research in Health Sciences, 1(16), 81–84.

Khatri, M., et al. (2013a). Evaluation of cytotoxic, genotoxic and inflammatory responses of nanoparticles from photocopiers in three human cell lines. Particle and Fibre Toxicology, 10(1), 1.

Khatri, M., et al. (2013b). Toxicological effects of PM0. 25–2.0 Particles collected from a photocopy center in three human cell lines. Inhalation toxicology, 25(11), 621–632.

Kiurski, J. S., et al. (2013). Indoor air quality investigation from screen printing industry. Renewable and Sustainable Energy Reviews, 28, 224–231.

Kleinsorge, E. C., et al. (2011). Assessment of oxidative status and genotoxicity in photocopier operators: A pilot study. Biomarkers, 16(8), 642–648.

Kuroda, N., et al. (2002). Toner for developing electrostatic image and process of preparing same. Google Patents.

Lee, C.-W., & Hsu, D.-J. (2007). Measurements of fine and ultrafine particles formation in photocopy centers in Taiwan. Atmospheric Environment, 41(31), 6598–6609.

Lee, C.-W., et al. (2006). Characteristics and health impacts of volatile organic compounds in photocopy centers. Environmental Research, 100(2), 139–149.

Leovic, K. W., et al. (1996). Measurement of indoor air emissions from dry-process photocopy machines. Journal of the Air & Waste Management Association, 46(9), 821–829.

Lerner, J. C., et al. (2012). Characterization and health risk assessment of VOCs in occupational environments in Buenos Aires, Argentina. Atmospheric Environment, 55, 440–447.

Leung, M. K., et al. (2005). Occupational exposure to volatile organic compounds and mitigation by push–pull local exhaust ventilation in printing plants. Journal of Occupational Health, 47(6), 540–547.

Louzao, I., et al. (2018). Identification of novel "Inks" for 3D printing using high-throughput screening: Bioresorbable photocurable polymers for controlled drug delivery. ACS Applied Materials & Interfaces, 10(8), 6841–6848.

Martin, J., et al. (2015). Occupational exposure to nanoparticles at commercial photocopy centers. Journal of Hazardous Materials, 298, 351–360.

Massey, D. D., & Taneja, A. (2011). Emission and formation of fine particles from hardcopy devices: The cause of indoor air pollution. London: INTECH Open Access Publisher.

Nandan, A., et al. (2018). Assessment of environmental and ergonomic hazard associated to printing and photocopying: A review. Environmental Geochemistry and Health, 41, 1–25.

Sarkhosh, M., et al. (2012). Indoor contaminants from hardcopy devices: Characteristics of VOCs in photocopy centers. Atmospheric Environment, 63, 307–312.

Schauer, J. J., et al. (2001). Measurement of emissions from air pollution sources. 3. C1–C29 Organic compounds from fireplace combustion of wood. Environmental Science & Technology, 35(9), 1716–1728.

Singh, B. P., et al. (2014). An assessment of ozone levels, UV radiation and their occupational health hazard estimation during photocopying operation. Journal of Hazardous Materials, 275, 55–62.

Standard, A. (2010). Ventilation for acceptable indoor air quality. ASHRAE Standard (62-1989).

Terunuma, N., et al. (2009). Cross-sectional study on respiratory effect of toner exposure. Human & Experimental Toxicology, 28(6–7), 325–330.

Tyagi, D. (2003). Toners for high quality digital production printing. In Proceedings of international conference on digital production printing and industrial applications, DPP2003.

USEPA. (2001). Quality assurance guidance document-model quality assurance project plan for the PM ambient air (Vol. 2). Washington, DC: United States Environmental Protection Agency.

Vicente, E. D., et al. (2017). Assessment of the indoor air quality in copy centres at Aveiro, Portugal. Air Quality, Atmosphere & Health, 10(2), 117–127.

Wolkoff, P. (1995). Volatile organic compounds sources, measurements, emissions, and the impact on indoor air quality. Indoor Air, 5(S3), 5–73.

Yamashita, H., et al. (2003). Toner, external additive therefor and image forming method using the toner. Google Patents.

Yu, I. T.-S., et al. (2004). Occupational exposure to mixtures of organic solvents increases the risk of neurological symptoms among printing workers in Hong Kong. Journal of occupational and environmental medicine, 46(4), 323–330.
Additional information
Publisher's Note
Springer Nature remains neutral with regard to jurisdictional claims in published maps and institutional affiliations.
About this article
Cite this article
Nandan, A., Siddiqui, N.A. & Kumar, P. Estimation of indoor air pollutant during photocopy/printing operation: a computational fluid dynamics (CFD)-based study. Environ Geochem Health 42, 3543–3573 (2020). https://doi.org/10.1007/s10653-020-00589-0
Received:

Accepted:

Published:

Issue Date:

DOI: https://doi.org/10.1007/s10653-020-00589-0
Keywords
Indoor air pollution

Photocopy operation

Occupational health

VOC emission