Abstract
The natural curiosity of young children, makes the preschool period an important time for introducing and reinforcing engineering practices. Engineering here is defined as goal-oriented thinking that addresses problems and decisions within constraints by drawing on available resources. Engineering encompasses hands-on activity, inquiry, teamwork, and other instructional practices that develop children's critical thinking, communication, collaboration, and creativity. However, exposure to engineering in early childhood education is mostly incidental, rather than exclusively through engineering. Further, while there is an emerging body of literature on engineering curricula and activities in early childhood, little information is provided about what preschool engineering looks like, as well as reflections from such implementation. The purpose of this study was to implement engineering challenges in a preschool classroom framed in an inquiry-based teaching approach, and to document teacher reflections and lessons learned. The study was conducted in a private preschool program for students aged 3–5, including children with or at-risk for developmental delays. Thirteen preschool students and one preschool teacher participated in this study, wherein, four engineering activities were implemented in the classroom over a four-week period. The teacher's reflections reveal the importance of engineering activities in providing a platform for preschool students with diverse needs to work together, practice skills from a multitude of domains, and engage in authentic peer interactions. Implications for early childhood educators seeking to incorporate engineering experiences in their classroom are shared. Recommendations for practice including how preschool students can meaningfully participate in similar inquiry-driven activities as well as the teacher's role in supporting their participation is discussed.
Access options
Buy single article
Instant access to the full article PDF.
USD 39.95
Price excludes VAT (USA)
Tax calculation will be finalised during checkout.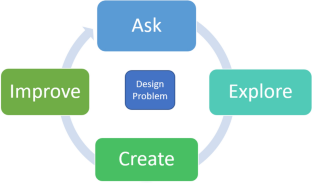 References
Adams, R., Evangelou, D., English, L., Figueiredo, A. D. D., Mousoulides, N., Pawley, A. L., & Wilson, D. M. (2011). Multiple perspectives on engaging future engineers. Journal of Engineering Education, 100(1), 48.

Ansberry, K. R., & Morgan, E. R. (2007). More Picture-perfect Science Lessons: Using Children's Books to Guide Inquiry, K-4. NSTA press.

Bagiati, A., & Evangelou, D. (2009). An examination of web-based P-12 engineering curricula: Issues of pedagogical and engineering content fidelity. In Proceedings of the research in engineering education symposium.

Bagiati, A. (2011). Early engineering: A developmentally appropriate curriculum for young children. (Publication No. 3512219) [Doctoral dissertation, Purdue University]. ProQuest Dissertations Publishing.

Bagiati, A., & Evangelou, D. (2015). Engineering curriculum in the preschool classroom: The teacher's experience. European Early Childhood Education Research Journal, 23(1), 112–128. https://doi.org/10.1080/1350293X.2014.991099

Blank, J., & Lynch, S. (2018). The design process: Engineering practices in preschool. Young Children, 73(4), 89–93. Retrieved from https://www.naeyc.org/resources/pubs/yc/sep2018/design-process-engineering-preschool

Bonawitz, E., Shafto, P., Gweon, H., Goodman, N. D., Spelke, E., & Schulz, L. (2011). The double-edged sword of pedagogy: Instruction limits spontaneous exploration and discovery. Cognition, 120, 322–330. https://doi.org/10.1016/j.cognition.2010.10.001

Brophy, S., & Evangelou, D. (2007, June). Precursors to engineering thinking (PET). In 2007 Annual Conference & Exposition (pp. 12–1169). DOI https://doi.org/10.18260/1-2--3011

Cunningham, C. M., & Carlsen, W. S. (2014). Teaching engineering practices. Journal of Science Teacher Education, 25(2), 197–210. https://doi.org/10.1007/s10972-014-9380-5

Evangelou, D., Dobbs-oates, J., Bagiati, A., & Choi, J. Y. (2010). Talking about artifacts: Preschool children's explorations with sketches, stories, and tangible objects. Early Childhood Research & Practice, 12(2), 1–16.

Greenfield, D. B., Jirout, J., Dominguez, X., Greenberg, A., Maier, M., & Fuccillo, J. (2009). Science in the preschool classroom: A programmatic research agenda to improve science readiness. Early Education and Development, 20(2), 238–264. https://doi.org/10.1080/10409280802595441

Gruber-Hine, L. (2018). Engineering is elementary: Identifying instances of collaboration during the engineering design process. (Publication No. 10807862) [Doctoral dissertation, Syracuse University] ProQuest Dissertations Publishing. Retrieved from https://surface.syr.edu/etd/848

Heroman, C. (2017). Making and tinkering with STEM: Solving design challenges with young children. National Association for the Education of Young Children.

Johnsey, R. (1995). Observing the way primary children design and make in the classroom: An analysis of the behaviors exhibited. Paper presented at IDATER 1993 Conference, Loughborough University, Loughborough. Retrieved from https://repository.lboro.ac.uk/account/articles/9344087

Lachapelle, C. P., & Cunningham, C. M. (2014). Engineering in elementary schools. Engineering in Pre-College Settings: Synthesizing Research, Policy, And Practices, 61–88. Lafayette, IN: Purdue University Press. http://www.eie.org/sites/default/files/downloads/EiE/ResearchPublications/lachapelle_and_cunningham_2014.pdf

Lippard, C. N., Lamm, M. H., & Riley, K. L. (2017). Engineering thinking in prekindergarten children: A systematic literature review. Journal of Engineering Education, 106(3), 454–474. https://doi.org/10.1002/jee.20174

Lucas, C. G., Bridgers, S., Griffiths, T. L., & Gopnik, A. (2014). When children are better (or at least more open-minded) learners than adults: Developmental differences in learning the forms of causal relationships. Cognition, 131(2), 284–299. https://doi.org/10.1016/j.cognition.2013.12.010

McAfee, O., & Leong, D. (2010). Assessing and guiding young children's development and learning (5th ed.). Pearson.

Mosborg, S., Adams, R., Kim, R., Atman, C., Turns, J., & Cardella, M. (2005, June). Conceptions of the engineering design process: An expert study of advanced practicing professionals. In 2005 Annual Conference (pp. 10–337). DOI https://doi.org/10.18260/1-2—14999

Nager, N., & Shapiro, E. K. (1999). The developmental-interaction approach to education: Retrospect and prospect. Occasional Paper Series, 1999(1), 1. Retrieved from https://educate.bankstreet.edu/occasionalpaper-series/vol1999/iss1/1

National Research Council. (2012). A framework for K-12 science education: Practices, crosscutting concepts, and core ideas. National Academies Press. DOI: https://doi.org/10.17226/13165

Park, M. H., Dimitrov, D. M., Patterson, L. G., & Park, D. Y. (2017). Early childhood teachers' beliefs about readiness for teaching science, technology, engineering, and mathematics. Journal of Early Childhood Research, 15(3), 275–291. https://doi.org/10.1177/1476718X15614040

Ramanathan, G. (2021). An Exploration of the Nature of Social Interactions between Preschool Students with Diverse Social-Emotional Skills during Engineering Activities. (Publication No. 28646713) [Doctoral dissertation, Boise State University] ProQuest Dissertations Publishing. DOI https://doi.org/10.18122/td.1866.boisestate

Ramanathan, G., Carter, D., & Wenner, J. (2022). A framework for scientific inquiry in preschool. Early Childhood Education Journal, 50(7), 1263–1277. https://doi.org/10.1007/s10643-021-01259-1

Scardamalia, M. (2002). Collective cognitive responsibility for the advancement of knowledge. Liberal Education in a Knowledge Society, 97, 67–98.

Tippett, C. D., & Milford, T. M. (2017). Findings from a pre-kindergarten classroom: Making the case for STEM in early childhood education. International Journal of Science and Mathematics Education, 15(1), 67–86. https://doi.org/10.1007/S10763-017-9812-8

Torres-Crespo, M. N., Kraatz, E., & Pallansch, L. (2014). From fearing STEM to playing with it: The natural integration of STEM into the preschool classroom. Journal of the Southeastern Regional Association of Teacher Educators, 23(2), 8–16.

Van Meeteren, B., & Zan, B. (2010). Revealing the work of young engineers in early childhood education. Early Childhood Research and Practice, 12(2).
Ethics declarations
Conflict of interest
None.
Additional information
Publisher's Note
Springer Nature remains neutral with regard to jurisdictional claims in published maps and institutional affiliations.
Rights and permissions
Springer Nature or its licensor (e.g. a society or other partner) holds exclusive rights to this article under a publishing agreement with the author(s) or other rightsholder(s); author self-archiving of the accepted manuscript version of this article is solely governed by the terms of such publishing agreement and applicable law.
About this article
Cite this article
Ramanathan, G., Cosso, S. & Pool, J. Engineering in Preschool: What Little Minds Can Teach Us About Big Skills. Early Childhood Educ J (2023). https://doi.org/10.1007/s10643-023-01512-9
Accepted:

Published:

DOI: https://doi.org/10.1007/s10643-023-01512-9
Keywords