Abstract
In the current article, two kindergarten teachers and two university researchers explain how 45 kindergarten students collaboratively engaged in a specific inquiry approach called Project-Based Inquiry (PBI) Global. PBI Global consists of five-phases: (a) ask a compelling question, (b) gather and analyse sources, (c) creatively synthesize claims and evidences, (d) critically evaluate and revise, and (e) share, publish, and act. The teachers were in a master's degree program that led to K-12 reading certification. The PBI Global was an assignment in the course, New Literacies and Media. Specifically, the teacher team addressed the question: How can teachers use inquiry and digital tools to teach global awareness with kindergarten students? Applying the PBI Global process, the teachers used the book, Same Same but Different (Kostecki-Shaw and Adam, 2015) as an anchor text to students' exploration of the five senses through different cultural artifacts. Additionally, the kindergarten students utilized Flipgrids to explain their findings for an authentic audience of parents and community members. The article concludes with lessons learned about implementing the process and implications for other kindergarten teachers who may be interested in inquiry-based learning.
This is a preview of subscription content, log in to check access.
Access options
Buy single article
Instant access to the full article PDF.
US$ 39.95
Price includes VAT for USA
Subscribe to journal
Immediate online access to all issues from 2019. Subscription will auto renew annually.
US$ 99
This is the net price. Taxes to be calculated in checkout.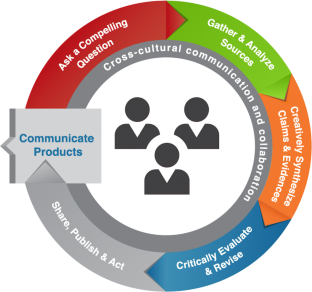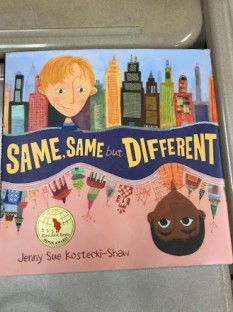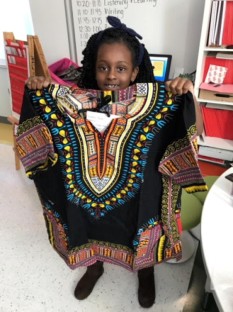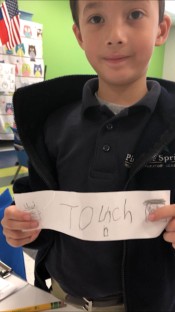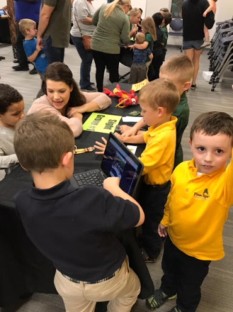 References
Barrow, L. H. (2006). A brief history of inquiry: From dewey to standards. Journal of Science Teacher Education, 17(3), 265–278. https://doi.org/10.1007/s10972-006-9008-5.

Brandenberg, A. (1989). My five senses. New York: Harper Collins.

Brown, S. L., & Melear, C. T. (2006). Investigation of secondary science teachers' beliefs and practices after authentic inquiry-based experiences. Journal of Research in Science Teaching, 43(3), 938–962. https://doi.org/10.1002/tea.20110.

Cremin, T. (Ed.). (2015). Teaching english creatively: Learning to teach in the primary school series (2nd ed.). New York: Routledge.

Dewey, J. (1910). Science as subject-matter and as method. Science, 31, 121–127.

Duke, N. (2016). Project-based instruction: A great match for informational texts. American Educator, 40(3), 4.

Duke, N. K., Halvorsen, A. L., & Strachan, S. L. (2016). Project-based learning not just for STEM anymore. Phi Delta Kappan, 98(1), 14–19. https://doi.org/10.1177/0031721716666047.

Eckhoff, A. (2016). Partners in inquiry: A collaborative life science investigation with preservice teachers and kindergarten students. Early Childhood Education Journal, 45(2), 219–227. https://doi.org/10.1007/s10643-015-0769-3.

Freire, P. (1983). The importance of the act of reading. The Journal of Education, 165(1), 5–11.

Halvorsen, A., Duke, N. K., Brugar, K. A., Block, M. K., Strachan, S. L., Berka, M. B., et al. (2012). Narrowing the achievement gap in 2nd-grade social studies and content-area literacy: The promise of a project-based approach. Theory and Research in Social Education, 40(3), 198–229.

Harris, C. J., & Rooks, D. L. (2010). Managing inquiry-based science: Challenges in enacting complex science instruction in elementary and middle school classrooms. Journal of Science Teacher Education, 21(2), 227–240. https://doi.org/10.1007/s10972-009-9172-5.

Khales, B., & Meier, D. (2013). Toward a new way of learning: Promoting inquiry and reflection in palestinian early childhood teacher education. The New Educator, 9(4), 287–303. https://doi.org/10.1080/1547688x.2013.841504.

Kostecki-Shaw, J. S., & Adam, V. (2015). Same, same, but different. Westport: Weston Woods.

McCright, A. M. (2012). Enhancing students' scientific and quantitative literacies through an inquiry-based learning project on climate change. Journal of the Scholarship of Teaching and Learning, 12(4), 86–102.

Minner, D. D., Levy, A. J., & Century, J. (2010). Inquiry-based science instruction – what is it and does it matter?: Results from a research synthesis years 1984 to 2002. Journal of Research in Science Teaching. https://doi.org/10.1002/tea.20347.

OECD. (2018). The future of education and skills: Education 2030. Paris, France. Retrieved from http://www.oecd.org/education/2030/E2030%20Position%20Paper%20(05.04.2018).pdf

Samarapungavan, A., Mantzicopoulos, P., & Patrick, H. (2008). Learning science through inquiry in kindergarten. Science Education, 92(5), 868–908. https://doi.org/10.1002/sce.20275.

Samarapungavan, A., Patrick, H., & Mantzicopoulos, P. (2011). What kindergarten students learn in inquiry-based science classrooms. Cognition & Instruction, 29(4), 416–470.

Spires, H., Hervey, L., Morris, G., & Stelpflug, C. (2012). Energizing project-based inquiry: Middle grade students read, write, and create videos. Journal of Adolescent & Adult Literacy, 55(6), 483–493. https://doi.org/10.1002/JAAL.00058.

Spires, H. A., Kerkhoff, S. N., & Graham, A. C. K. (2016). Disciplinary literacy and inquiry: Teaching for deeper learning. Journal of Adolescent & Adult Literacy, 60(2), 151–161.

Spires, H., Paul, C., Himes, M., & Yuan, C. (2018). Cross-cultural collaborative inquiry: A collective case study with students from China and the US. International Journal of Educational Research, 91, 28–40.

Spires, H., Himes, M., Paul, C., & Kerkhoff, S. (2019). Going global with inquiry: Cosmopolitan literacies in practice. Journal of Adolescent and Adult Literacy. https://doi.org/10.1002/jaal.947.

Vygotsky, L. (1978). Mind in society: The development of higher psychological processes. Cambridge: Harvard University Press.

United Nations. (n.d.). About the sustainable development goals. Retrieved from https://www.un.org/sustainabledevelopment/sustainable-development-goals/

Ziefert, H. (2014). You can't taste a pickle with your ear. Maplewood: Blue Apple Books.
Additional information
Publisher's Note
Springer Nature remains neutral with regard to jurisdictional claims in published maps and institutional affiliations.
About this article
Cite this article
Johnson, L., McHugh, S., Eagle, J.L. et al. Project-Based Inquiry (PBI) Global in Kindergarten Classroom: Inquiring About the World. Early Childhood Educ J 47, 607–613 (2019). https://doi.org/10.1007/s10643-019-00946-4
Keywords
Inquiry

Kindergarten

Global awareness

Digital tools