Abstract
This article addresses the importance and benefits of integrating informational texts into read alouds in preschool classrooms through an instructional approach entitled REAL Time. Teachers use the REAL Time framework to pair complex storybooks with one or more informational texts in order to develop children's understanding of key vocabulary and important real world concepts. Teachers are then encouraged to plan curricular experiences for children that deepen and extend their understanding. Such experiences help the teacher link children's content knowledge across texts and learning experiences. While implementing REAL Time, teachers draw attention to text features and functions of informational texts in ways that build children's understanding of print.
Access options
Buy single article
Instant access to the full article PDF.
USD 39.95
Price excludes VAT (USA)
Tax calculation will be finalised during checkout.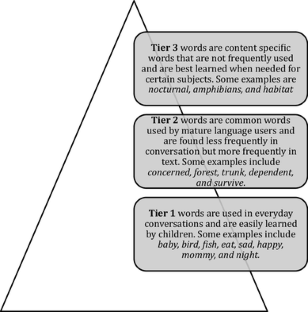 References
Beck, I. L., McKeown, M. G., & Kucan, L. (2013). Bringing words to life: Robust vocabulary instruction. New York: Guilford Press.

Bodrova, E. (2008). Make-believe play versus academic skills: A Vygotskian approach to today's dilemma of early childhood play. European Early Childhood Education Research Journal, 16(3), 357–369.

Coyne, M. D., McCoach, B., Loftus, S., Zipoli, R., & Kapp, S. (2009). Direct vocabulary instruction in Kindergarten: Teaching for breadth versus depth. The Elementary School Journal, 110(1), 1–18.

Crisp, T., Knezek, S. M., Quinn, M., Bingham, G. E., Girardeau, K., & Starks, F. (2016). What's on our bookshelves? The diversity of children's literature in early childhood classroom libraries. Journal of Children's Literature, 42, 29–42.

Donovan, C., & Smolkin, L. (2002). Considering genre, content, and visual features in the selection of trade books for science instruction. The Reading Teacher, 55, 502–520.

Drew, W. F., Christie, J., Johnson, J. E., Mecklye, A. M., & Nell, M. L. (2008). Constructive play: A value-added strategy for meeting early learning standards. Young Children, 63(4), 38–44.

Duke, N. (1999). The scarcity of informational texts in first grade. Ann Arbor, MI: Center for the Improvement of Early Reading Achievement Report.

Duke, N. K., Bennett-Armistead, S. V., & Roberts, E. M. (2003). Bridging the gap between learning to read and reading to learn. In D. M. Barone & L. M. Marrow (Eds.), Literacy and young children: Research-based practices. New York: The Guilford Press.

Fromberg, D. P., & Bergen, D. (2006). Play from birth to twelve: Contexts, perspectives, and meanings. Abingdon: Taylor & Francis.

Gonzalez, J. E., Pollard-Durodola, S., Simmons, D. C., Taylor, A. B., Davis, M. J., Kim, M., & Simmons, L. (2010). Developing low-income preschoolers' social studies and science vocabulary knowledge through content-focused shared book reading. Journal of Research on Educational Effectiveness, 4, 25–52.

Harris, J., Golinkoff, R. M., & Hirsh-Pasek, K. (2011). Lessons from the crib for the classroom: How children really learn vocabulary. In D. K. Dickinson & S. B. Neuman (Eds.), Handbook of early literacy research (3rd edn., pp. 49–69). New York: The Guilford Press.

Harvey, S. (2002). Nonfiction inquiry: Using real reading and writing to explore the world. Language Arts, 80, 12–22.

Hirsch, E. D. (2006). The case for bringing content into the language arts block and for a knowledge-rich curriculum core for all children. American Educator, 30, 8–51.

Jeong, J., Gaffney, J. S., & Choi, J. (2010). Availability and use of informational text in second-, third-, and fourth-grade classrooms. Research in the Teaching of English, 44, 435–456.

Lee, Y., Lee, J., Han, M., & Schickedanz, J. A. (2011). Comparison of preschoolers' narratives, the classroom book environment, and the teacher attitudes toward literacy practices in Korea and the United States. Early Education & Development, 22, 234–255.

Lionni, L. (1970). Fish is fish. New York: Random House Children's Books.

Maloch, B., & Horsey, M. (2013). Living inquiry: Learning from and about informational texts in a second-grade classroom. The Reading Teacher, 66, 475–485.

McGee, L. M., & Schickedanz, J. A. (2007). Repeated interactive reads-alouds in preschool and kindergarten. The Reading Teacher, 60, 742–751.

Meacham, S., Vukelich, C., Han, M., & Buell, M. (2013). Preschool teachers' language use during dramatic play. European Early Childhood Education Research Journal, 21, 250–267.

Nagy, W. (2005). Why vocabulary instruction needs to be long-term and comprehensive. In E. H. Hiebert & M. L. Kamil (Eds.), Teaching and learning vocabulary (pp. 27–44). Mahwah, NJ: Erlbaum.

Neuman, S. B. (2006). The knowledge gap: Implications for early education. In D. K. Dickinnson & S. B. Neuman (Eds.), Handbook of early literacy research (2nd edn., pp. 29–40). New York: The Guilford Press.

Neuman, S. B., & Dwyer, J. (2009). Missing in action: Vocabulary instruction in Pre-K. The Reading Teacher, 62, 384–392.

Neuman, S. B., & Roskos, K. (2007). Nurturing knowledge, building a foundation for school success by linking early literacy to math, science, art, and social studies: Theory and practice. New York: Scholastic.

Pappas, C. (2006). The information book genre: Its role in integrated science literacy research and practice. Reading Research Quarterly, 41, 226–250.

Pentimonti, J. M., Zucker, T. A., Justice, L. M., & Kaderavek, J. N. (2010). Informational text use in preschool classroom read-alouds. The Reading Teacher, 63, 656–665.

Pianta, R. C., & La Paro, K. (2003). Improving early school success. Educational Leadership, 60, 24–29.

Price, L., Bradley, B., & Smith, J. (2012). A comparison of preschool teachers' talk during storybook and information book read-alouds. Early Childhood Research Quarterly, 27, 426–440.

Purcell-Gates, V., Duke, N. K., & Martineau, J. A. (2007). Learning to read and write genre-specific text: Roles of authentic experience and explicit teaching. Reading Research Quarterly, 42, 8–45.

Read, S., Reutzel, D. R., & Fawson, P. C. (2008). Do you want to know what I learned? Using informational trade books as models to teach text structure. Early Childhood Education Journal, 36, 213–219.

Shanahan, T., Callison, K., Carriere, C., Duke, N. K., Pearson, P. D., Schatschneider, C., & Torgesen, J. (2010). Improving reading comprehension in kindergarten through 3rd grade: A practice guide (NCEE 2010–4038). Washington, DC: National Center for Education Evaluation and Regional Assistance, Institute of Education Sciences, U.S. Department of Education. Retrieved from http://files.eric.ed.gov/fulltext/ED512029.pdf.

Varelas, M., & Pappas, C. (2006). Intertextuality in read-alouds of integrated science-literacy units in urban primary classrooms: Opportunities for the development of thought and language. Cognition and Instruction, 24, 211–259.

Waddell, M. (1992). Owl babies. Somerville: Candlewick Press.

Wohlwend, K., & Peppler, K. (2015). All rigor and no play is no way to improve learning. Phi Delta Kappan, 96(8), 22–26.

Yopp, R. H., & Yopp, H. K. (2012). Young children's limited and narrow exposure to informational text. The Reading Teacher, 65, 480–490.
Acknowledgements
This study was supported, in part, by the Rollins Center for Language & Literacy at the Atlanta Speech School and the Research on the Challenges of Acquiring Language and Literacy (L & L) Initiative at Georgia State University. The opinions expressed are ours and do not represent views of the funding agencies. We would like to thank Dr. Kim Day and Comer Yates for their invaluable leadership and the United Way of Greater Atlanta for their ongoing support of this work. We would also like to thank the teachers, children, and families who participated in this project, without whom this research would not have been possible.
About this article
Cite this article
E. Bingham, G., Venuto, N., Carey, M. et al. Making it REAL: Using Informational Picture Books in Preschool Classrooms. Early Childhood Educ J 46, 467–475 (2018). https://doi.org/10.1007/s10643-017-0881-7
Published:

Issue Date:

DOI: https://doi.org/10.1007/s10643-017-0881-7
Keywords
Informational text

Read alouds

Preschool

Print features

Vocabulary

Concept knowledge