Abstract
Early childhood educators need access to research-based practices and materials to help all children learn to read. Some theorists have suggested that individuals learn to read through "dual coding" (i.e., a verbal code and a nonverbal code) and may benefit from more than one route to literacy (e.g., dual coding theory). Although deaf children can successfully learn to read through American Sign Language (ASL) without sound, few have examined the contributions of sign language as a potential mode, within the verbal code, for hearing children. The purpose of the current investigation was to examine the effects of an educational video that utilizes ASL, in addition to other verbal and nonverbal content, on hearing preschoolers' early ASL and literacy skills. Participants (N = 77) were randomly assigned to one of three groups: some viewed the video in ASL with sound; some viewed in ASL and without sound; and others did not view the video. Targeted ASL and early literacy skills were assessed before and after viewing. Statistical analyses determined whether scores changed from pretest to posttest, and results showed significant gains for children who viewed a combination of sound and ASL. Although gains were not found on the standardized measure of print and word awareness skills, the results suggest that young hearing children learned the content and skills that were explicitly taught in a video that utilized ASL, fingerspelling and print along with sound. Such results suggest that a visual language, ASL, may serve as an alternative route to literacy development.
Access options
Buy single article
Instant access to the full article PDF.
US$ 39.95
Tax calculation will be finalised during checkout.
Subscribe to journal
Immediate online access to all issues from 2019. Subscription will auto renew annually.
US$ 79
Tax calculation will be finalised during checkout.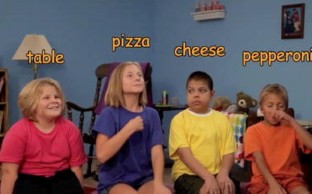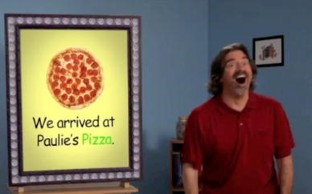 Notes
1.

In the present article, we use deaf to refer to anyone with hearing loss (including people who are hard of hearing) and Deaf to refer to someone who is considered to be part of the Deaf community.
References
Allington, R. (2004). Setting the record straight. Educational Leadership, 61(6), 22–25.

Block, C. C., Parris, S. R., & Whiteley, C. S. (2008). CPMs: Helping primary grade students self-initiate comprehension processes through kinesthetic instruction. The Reading Teacher, 61(6), 460–470.

Chamberlain, C., & Mayberry, R. I. (2008). ASL syntactic and narrative comprehension in skilled and less skilled adult readers: Bilingual-bimodal evidence for the linguistic basis of reading. Applied Psycholinguistics, 29, 368–388.

Cohen, J. (1988). Statistical power analysis for the behavioral sciences (2nd ed.). Hillsdale, NJ: Lawrence Erlbaum Associates.

Daniels, M. (1994). The effect of sign language on hearing children's language development. Communication Education, 43(4), 291–298.

Daniels, M. (2004). Happy hands: The effect of ASL on hearing children's literacy. Reading, Research, and Instruction, 44(1), 86–100.

Enns, C. J., Zimmer, K., Boudreault, P., Rabu, S., & Broszeit, C. (2013). American sign language: Receptive skills test. Winnipeg, Canada: Northern Signs Research Inc.

Erting, C., Thumann-Prezioso, C., & Benedict, B. (2000). Bilingualism in a deaf family: Fingerspelling in early childhood. In P. Spencer, C. Erting, & M. Marschark (Eds.), The deaf child in the family and at school (pp. 41–54). Mahwah, NJ: Lawrence Erlbaum Associates.

Fisch, S. M. (2004). Children's learning from educational television. Mahwah, NJ: Lawrence Erlbaum Associates.

Frost, R. (1998). Toward a strong phonological theory of visual word recognition: True issues and false trails. Psychological Bulletin, 123(1), 71–99.

Golos, D. B., and Moses, A. M. (2011). How teacher mediation during video viewing facilitates literacy behaviors. Sign Language Studies, 12(1), 98–118.

Golos, D. B., & Moses, A. M. (2013a). Developing preschool deaf children's language and literacy learning from an educational media series. American Annals of the Deaf, 158(4), 411–425.

Golos, D. B., & Moses, A. M. (2013b). The benefits of using educational videos in American Sign Language in early childhood settings. LEARNing Landscapes, 6(2), 125–147.

Hammill, D. (2004). What we know about correlates of reading. Exceptional Children, 70(4), 453–468.

Haptonstall-Nykaza, T. S., & Schick, B. (2007). The transition from fingerspelling to English print: Facilitating English decoding. Journal of Deaf Studies and Deaf Education, 12(2), 172–183.

Hoffmeister, R. J. (2000). A piece of the puzzle: ASL and reading comprehension in deaf children. In C. Chamberlain, J. Morford, & R. Mayberry (Eds.), Language acquisition by eye (pp. 143–163). Mahwah, NJ: Lawrence Erlbaum Associates.

Invernizzi, M., Sullivan, A., Meier, J., & Swank, L. (2004). Phonological awareness literacy screening: Preschool (PALS-PreK). Charlottesville, VA: University of Virginia.

Lehr, R. (1992). Sixteen S-squared over D-squared: A relation for crude sample size estimates. Statistics in Medicine, 11(8), 1099–1102.

Linebarger, D. L., McMenamin, K. & Wainwright, D. K. (2009). Summative evaluation of super why!: Outcomes, dose and appeal. Retrieved from http://pbskids.org/read/files/SuperWHY_Research_View.pdf

Linebarger, D. L., Moses, A. M., Liebeskind, K. G., & McMenamin, K. (2013). Learning vocabulary from television: Does onscreen print have a role? Journal of Educational Psychology, 105(3), 609–621.

Michael Cohen Group. (2012). The effects of WordWorld viewing on pre-school children's acquisition of pre-literacy and emergent literacy: A cluster-randomized controlled trial. Retrieved from: http://extranet.mcgrc.com/Ready_To_Learn_Files/Final%20Word%20World%20Summative.pdf

National Center for Education Statistics. (2012). The nation's report card: Vocabulary results from the 2009 and 2011 NAEP reading assessments (NCES 2013–452). Washington, DC: Institute of Education Sciences, US Department of Education.

National Early Literacy Panel. (2008). Developing early literacy: Report of the national early literacy panel. Washington, DC: National Institute for Literacy.

National Institute of Child Health and Human Development. (2000). Teaching children to read: An evidence-based assessment of the scientific research literature on reading and its implications for reading instruction. Report of the national reading panel. Washington, DC: US Government Printing Office. NIH Pub. No. 00-4769.

Neuman, S. B. (1995). Literacy in the television age: The myth of the TV effect. Norwood, NJ: Ablex Publishing.

Neuman, S. B. (2009). The case for multimedia presentations in learning: A theory of synergy. In A. Bus & S. Neuman (Eds.), Multimedia and literacy development: Improving achievement for young learners (pp. 44–56). New York: Routledge.

Paivio, A. (2006). Dual coding theory and education. Retrieved from www.umich.edu/~rdytolrn/pathwaysconference/presentations/paivio.pdf

Petitto, L. A. (2000). On the biological foundations of human language. In H. Lane & K. Emmorey (Eds.), The signs of language revisited: An anthology in honor of Ursula Bellugi and Edward Klima (pp. 447–471). Mahwah, NJ: Lawrence Erlbaum.

Prinz, P., & Strong, M. (1998). ASL proficiency and English literacy within a bilingual deaf education model of instruction. Topics in Language Disorders, 18(4), 47–60.

Puente, A., Alvarado, J. M., & Herrera, V. (2006). Fingerspelling and sign language as alternative codes for reading and writing words for Chilean Deaf signers. American Annals of the Deaf, 151(3), 299–310.

Sadoski, M., & Paivio, A. (2001). Imagery and text: A dual coding theory of reading and writing. Reading and Writing, 16(3), 259–262.

Tevenal, S., & Villanueva, M. (2009). Are you getting the message?: The effects of SimCom on the message received by deaf, hard of hearing, and hearing students. Sign Language Studies, 9(3), 266–286.

Uchikoshi, Y. (2009). Effects of television on language and literacy development. In A. Bus & S. Neuman (Eds.), Multimedia and literacy development: Improving achievement for young learners (pp. 182–195). New York: Routledge.

Wilbur, R., & Peterson, L. (1998). Modality interactions of speech and signing in simultaneous communication. Journal of Speech, Language, and Hearing Research, 41(1), 200–212.
About this article
Cite this article
Moses, A.M., Golos, D.B. & Bennett, C.M. An Alternative Approach to Early Literacy: The Effects of ASL in Educational Media on Literacy Skills Acquisition for Hearing Children. Early Childhood Educ J 43, 485–494 (2015). https://doi.org/10.1007/s10643-015-0690-9
Keywords
American Sign Language

Dual coding

Early literacy

Educational media