Abstract
A single case study design was employed to describe the nature of one teacher's verbal scaffolding used during differentiated reading instruction in a kindergarten classroom. The teacher participant was selected from a group of exemplary teachers nominated from two school districts in southwestern Pennsylvania. Multiple sources of data, including transcripts of video-taped small group literacy lessons, were analyzed to glean insight regarding the nature of verbal scaffolding in classroom instruction. Transcripts were coded to identify salient patterns and themes related to lesson differentiation. The following categories were used to define the different types of talk used by the teacher to promote the independent use of strategies in reading: direct explanation, explicit modeling, invitations to participate, clarification, verification, and telling. Excerpts from transcripts are provided to illustrate examples of the different verbal scaffolds observed during the study. The teacher participant in this case study provides one example of how intentional verbal scaffolding can be used in early literacy instruction. Findings suggest this may have positive implications for student literacy growth. Furthermore, this study offers rich descriptions of verbal scaffolding and quality examples of differentiated instruction that can support pre-service teachers and in-service teachers as they plan for effective literacy instruction.
This is a preview of subscription content,
to check access.
Access this article
Notes
All names are pseudonyms.
References
Ankrum, J. W. (2006). Differentiated reading instruction in one exemplary teacher's classroom: A case study (Doctoral dissertation). University of Pittsburgh, Pittsburgh, PA. Available from ProQuest Dissertations and Theses database (UMI No. 3250978).

Ankrum, J. W., & Bean, R. (2008). Differentiated reading instruction: What and how. Reading Horizons, 48(2), 133–146.

Ankrum, J. W., Morewood, A. L., Bean, R., & Genest, M. (2008). Teacher talk: A close-up look at verbal scaffolds. Michigan Reading Journal, 40(3), 6–12.

Cazden, C. (1988). Classroom discourse: The language of teaching and learning. Portsmouth, NH: Heinemann.

Clark, K. F. (2004). What can I say besides "sound it out"? Coaching word recognition in beginning reading. The Reading Teacher, 57(5), 440–449.

Dennen, V. P. (2004). Cognitive apprenticeship in educational practice: Research on scaffolding, mentoring, and coaching as instructional strategies. In D. H. Jonassen (Ed.), Handbook of research on educational communications and technology (2nd ed., pp. 813–828). Mahwah, NJ: Lawrence Erlbaum Associates.

Duke, N. K., & Pearson, P. D. (2002). Effective practices for developing reading comprehension. In A. E. Farstup & S. J. Samuels (Eds.), What research has to say about reading instruction (pp. 205–242). Newark, DE: International Reading Association.

Hogan, K., & Pressley, M. (1997). Scaffolding student learning: Instructional approaches and issues. Cambridge, MA: Brookline.

Johnston, P. H. (2004). Choice words: How our language affects children's learning. Portland, ME: Stenhouse Publishers.

Maloch, B. (2002). Scaffolding student talk: One teacher's role in literature discussion groups. Reading Research Quarterly, 37(1), 94–112.

Mercer, N. (1995). The guided construction of knowledge. Bristol, PA: Multilingual Matters.

Morrow, L. M. (2004). Developmentally appropriate practices in early literacy instruction. The Reading Teacher, 58(1), 88–89.

Morrow, L. M. (2011). Developing effective reading curricula for beginning readers and the primary grades. In T. V. Rasinski (Ed.), Rebuilding the foundation: Effective reading instruction for 21 st century literacy (pp. 89–112). Bloomington, IN: Solution Tree Press.

Parsons, S. (2010). Adaptive teaching: A case study of one third-grade teacher's literacy instruction. In S. Szabo, T. Morrison, L. Martin, M. Boggs, & L. Raine (Eds.), Building literacy communities: The 32 nd yearbook of the Association of Literacy Educators and Researchers (pp. 135–147). Commerce, TX: ALER.

Pentimonti, J. M., & Justice, L. M. (2010). Teachers' use of scaffolding strategies during read alouds in the preschool classroom. Early Childhood Education Journal, 37, 241–248.

Pressley, M., Allington, R. L., Wharton-McDonald, R., Block, C. C., & Morrow, L. M. (2001). Learning to read: Lessons from exemplary first-grade classrooms. New York, NY: Guilford Press.

Rodgers, E. M. (2004). Interactions that scaffold reading performance. Journal of Literacy Research, 36(4), 501–532.

Roehler, L. R., & Cantlon, D. J. (1997). Scaffolding: A powerful tool in social constructivist classrooms. In K. Hogan & M. Pressley (Eds.), Scaffolding student learning: Instructional approaches and issues (pp. 6–42). Cambridge, MA: Brookline.

Strauss, A., & Corbin, J. (1990). Basics of qualitative research: Grounded theory and procedures and techniques. Newbury Park, CA: Sage.

Strickland, D. (1998). Teaching phonics today: A primer for educators. Newark, DE: International Reading Association.

Taylor, B. M., & Pearson, P. D. (2000). The CIERA school change classroom observation scheme. Minneapolis: University of Minnesota.

Taylor, B. M., Pearson, P. D., Peterson, D., & Rodriguez, M. C. (2003). Reading growth in high-poverty classrooms: The influence of teacher practices that encourage cognitive engagement in literacy learning. Elementary School Journal, 104(1), 3–28.

Tracey, D. H., & Morrow, L. M. (2006). Lenses on reading: An introduction to theories and models. New York, NY: Guilford Press.

Vygotsky, L. S. (1978). Mind in society: The development of higher psychological processes. Cambridge, MA: Harvard University Press.

Wertsch, J. V. (1985). Vygotsky and the social formation of mind. Cambridge, MA: Harvard University Press.

Wood, D., Bruner, J. S., & Ross, G. (1976). The role of tutoring in problem solving. The Journal of Child Psychology and Psychiatry, 17(2), 89–100.

Wozniak, R. H. (1980). Theory, practice, and the "Zone of Proximal Development" in Soviet psychoeducational research. Contemporary Educational Psychology, 5, 175–183.
Acknowledgments
This study was funded through the Central Research Development Fund at the University of Pittsburgh. We are grateful to Dr. Victoria Risko for providing helpful feedback and suggestions that guided the revision of this manuscript.
Appendix
Appendix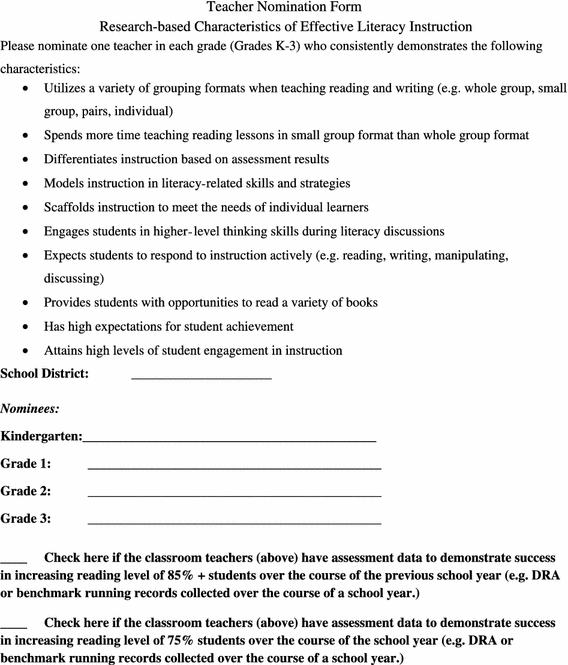 About this article
Cite this article
Ankrum, J.W., Genest, M.T. & Belcastro, E.G. The Power of Verbal Scaffolding: "Showing" Beginning Readers How to Use Reading Strategies. Early Childhood Educ J 42, 39–47 (2014). https://doi.org/10.1007/s10643-013-0586-5
Published:

Issue Date:

DOI: https://doi.org/10.1007/s10643-013-0586-5
Keywords