Abstract
One of the purposes of this study is to evaluate how the choice of teaching method can be assisted by knowledge of a student's personality type and learning style. The present research is undertaken in the context of Web 2.0 tools use within the Portuguese literature subject at Escola Portuguesa de Macao (EPM). The Felder-Soloman index of learning style (ILS) and the Myers-Briggs Type Indicator (MBTI) based upon Jung's theory of psychological nature were used as measures of learning style and personality type with 8th grade EPM students. Descriptive and chi-squared correlation statistical results of the associations between personality and learners types are presented. These results are discussed positing that the knowledge of student's personality traits and learning styles together may have a notable implication for teaching methods.
Access options
Buy single article
Instant access to the full article PDF.
USD 39.95
Price excludes VAT (USA)
Tax calculation will be finalised during checkout.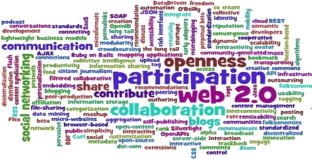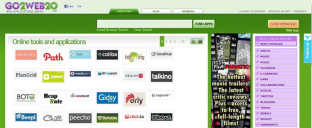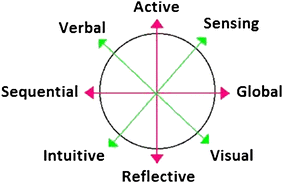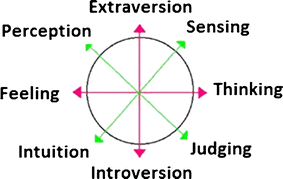 References
Advanogy (2012). Overview of learning styles. Retrieved from www.learning-styles-online.com/overview/.

Alexander, B. (2006). Web 2.0: a new wave of innovation for teaching and learning. EDUCASA Review, 41(2), 32–44. EDUCASE: Boulder, USA.

Ally, M. (2008). Foundations of educational theory for online learning. In The theory and practice on online learning, 2nd edition, Terry Anderson (Edt), Athabasca University Press, ISBN 978-1-897425-08-4, 441 p.

Anderson, P. (2007). What is Web 2.0? Ideas, technologies and implications for education, JISC Technology and Standards Watch. Retrieved from www.jics.ac.uk/media/documents/techwatch/tsw0701b.pdf in April 2012.

Carvalho, A. (2007). Rentabilizar an Internet no ensino básico e secundário: dos recursos e ferramentas online aos LMS. Revista Sísifo, 3, 25–40.

Coffield, F., Moseley, D., Hall, E., & Ecclestone, K. (2004). A Systematic review of learning styles models in learning styles and pedagogy. Post-16 learning – a systematic and critical review. learning and skills research centre, ISSN 1 85338 918 8, pp. 7-13.

Felder, R., & Soloman, B. (1988). Learning and teaching styles. Engineering education, 78, 674–681.

Felder, R., & Soloman, B. (1993). Reaching the second tier: learning and teaching styles in college science education. Journal of College Science Teaching, 23(5), 286–290.

Frank, L. (2004). Journey toward the caring classroom – using adventure to create communities. Wood N Barnes publishing & distribution, ISBN 1-885473-60-5, USA, 291 p.

Furnham, A. (1996). The big five versus the big four: the relationship between the Myers-Briggs Type Indicator (MBTI) and NEO-PI five-factor model of personality. Personality and Individual Differences, 21(2), 303–307.

Hammer, A. (1996). MBTI applications: A decade of research on the Myers-Briggs type indicator. Palo Alto: Consulting Psychologists Press.

Ivanova, M. (2008). Multichannel self-organized learning and research in Web 2.0: TSSOL 2008 Tecnhnology. Proceedings Salzburg, Austria. Retrieved from scholar.google.com.sg/scholar?q=Multichannel+Self-Organized+Learning+and+Research+in+Web+2.0+Environment&hl=en&as_sdt=0&as_vis=1&oi=scholart&sa=X&ei=temnT8GdOYvBiQeQzKWZAw&ved=0CboQgQMwAA in May 2012.

Kuri, N. (2004). Tipos de personalidade e estilos de aprendizagem: Preposicoes para o ensino de engenharia. Universidade Federal de Sao Carlos, Tese de doutoramento, 324 pp.

Lawrence, G. (1982). People types & tiger stripes. A practical guide for learning styles (2nd ed.). Gainsville: Center for Applications of Psychological Type.

Levin, J, Fox, J., & Forde, D. (2009). Elementary statistics in social research. Allyn & bacon, 11th Edition, ISBN 020-5570-690, 554 p.

Martins, A. (2012). Jornal Público. Retrieved from www.publico.pt/Mundo in March 23, 2012.

MBTI Foundation (2012). Retrieved from www.myersbriggs.org/my-mbti-personality-type/mbti-basics/.

Mccaulley, M. (1990). The Myers-Briggs type indicator: A measure for individuals. Measurement & Evaluation in Counseling & Development, 22(4), 181. Academic Search Premier database.

O'Reilly, T. (2005). What is Web 2.0: design patterns and business models for the next generation of software. Retrieved from oreillynet.com/pub/a/oreilly/tim/news/2005/09/30/what-is-web-20.html in May 2012.

Ozturk, H., & Spurlin, J. (2003). Use of personality profiles in forming laboratory groups in two electrical and computer engineering courses. Nashville: ASEE Annual Conference & Exposition.

Phillips, R., & Peters, M. (1999). Targeting rural students with distance learning courses: a comparative study of determinant attributes and satisfaction levels. The Journal of Education for Business, 74(6), 351–356.

Pittenger, D. (1993). The utility of the Myers-Briggs type indicator. Review of Educational Research, 63(4), 467–488.

Salter, D., Evans, N., & Forney, D. (2012). A longitudinal study of learning style preferences on the Myers-Briggs type indicator and learning style inventory. Project Suse, 47(2), 2006.

Scott, T., & Parsons, J. (2002). Use of Meyers-Briggs type indicator of the University of Tennesse engage - Freashman engineering program. Montreal: ASEE Annual Conference & Exposition.

Siemens, G., & Tittenberger, P. (2009). Handbook of emerging technologies for learning. University of Manitoba. 61 pp.

Souza, R. (2005). Uma proposta construtivista para a utilização de tecnologias na educação. Educação, aprendizagem e tecnologia – um paradigma para professores do século XXI. Lisboa: Edições Sílabo.

Stilwell, N., Wallick, M., Thal, S., & Burleson, J. (1998). Myers-Briggs type and medical specialty choice: a new look at an old question. Teaching and Learning in Medicine, 12(1), 14–20.

Tapscott, D. (1998). Growing up digital: The rise of the net generation. New York: McGraw-Hill. ISBN 0-07-063361, 320 pp.

Team Consonants (2009). Retrieved from www.plu.edu/~songha/doc/b305group-paper.doc.

Thorne, A., & Gough, H. (1999). Portraits of type: An MBTI research compendium (2nd ed.). Gainesville: Center for Applications of Psychological Type, Inc.

Waterloo University (2012). Understanding your learning style: the Soloman-Felder index of learning styles (Retrieved from cte.uwaterloo.ca/teaching_resources/tips/understanding_your_learning_style.html)

Wikipedia (2012). Retrieved from en.wikipedia.org/wiki/Chi-squared_distribution.

William Smith College (2012). Retrieved from math.hws.edu/javamath/ryan/ChiSquare.html.

Zelia, B., & Negreiros, J. (2012). The Portuguese school of Macao, China: a traditional/Web 2.0 assessment facing different learning styles. Handbook of research on enterprise 2.0: technological, social and organizational dimensions. In M. Cunha, F. Moreira, J. Varajao (Eds.). Hershey, PA: Information science reference (in press).

Zibran, M. (2012). Chi-Squared test of independence. University of Calgary, Canada. Retrieved from pages.cpsc.ucalgary.ca/~saul/wiki/uploads/CPSC681/topic-fahim-CHI-Square.pdf.
Acknowledgments
The authors would like to express our gratitude to all students of the 8th grade of EPM (Escola Portuguesa de Macau) for following all our instructions and participating in this study by using all the provided materials and answering the former questionnaires and quizzes necessary to pursue this research. To all of them, thank you very much. As well, the present authors would like to offer our sincerest gratitude to FDCT (The Science and Technology Development Fund) of Macao, China, for supporting this research through the project number 060/2010/A.
About this article
Cite this article
Negreiros, J., Baptista, Z. & Lee, L. Personality and learning styles surrounded by W3 software: The Macao Portuguese school case. Educ Inf Technol 19, 345–359 (2014). https://doi.org/10.1007/s10639-012-9217-9
Published:

Issue Date:

DOI: https://doi.org/10.1007/s10639-012-9217-9
Keywords
Felder and Soloman

ILS

Myers and Briggs

MBTI

Web 2.0

Escola Portuguesa de Macao (EPM)