Summary
Malignant melanoma (MM) exhibits a high propensity for central nervous system dissemination with ~50% of metastatic MM patients developing brain metastases (BM). Targeted therapies and immune checkpoint inhibitors have improved overall survival for MM patients with BM. However, responses are usually of short duration and new agents that effectively penetrate the blood brain barrier (BBB) are needed. Here, we report a MM patient with BM who experienced an exceptional response to E6201, an ATP-competitive MEK1 inhibitor, on a Phase 1 study, with ongoing near-complete response and overall survival extending beyond 8 years. Whole exome and transcriptome sequencing revealed a high mutational burden tumor (22 mutations/Megabase) with homozygous BRAF V600E mutation. Correlative preclinical studies demonstrated broad activity for E6201 across BRAF V600E mutant melanoma cell lines and effective BBB penetration in vivo. Together, these results suggest that E6201 may represent a potential new treatment option for BRAF-mutant MM patients with BM.
This is a preview of subscription content, log in to check access.
Access options
Buy single article
Instant access to the full article PDF.
US$ 39.95
Price includes VAT for USA
Subscribe to journal
Immediate online access to all issues from 2019. Subscription will auto renew annually.
US$ 99
This is the net price. Taxes to be calculated in checkout.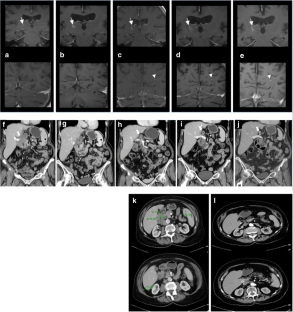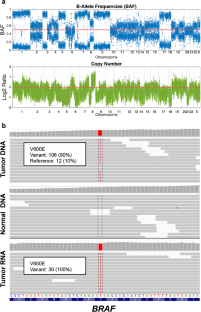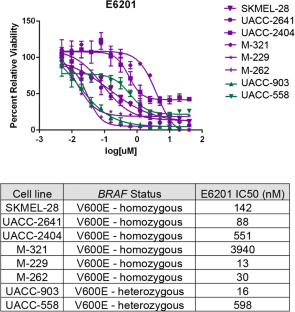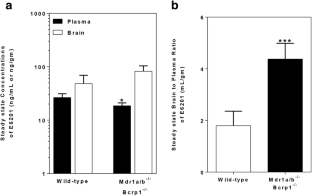 Acknowledgments
The authors wish to thank Antoni Ribas, M.D., for providing BRAF V600E homozygous cell lines for this study (M-321, M-229, and M-262). The authors also thank Spirita Oncology, LLC for financial support, and the Helios Education Foundation and the Arizona State University School of Life Sciences Undergraduate Research Program for financial support (V.D.L.).
Funding
This study was funded by Spirita Oncology, LLC.
Ethics declarations
Ethical approval
All procedures performed in studies involving human participants were in accordance with the ethical standards of the institutional and/or national research committee and with the 1964 Helsinki declaration and its later amendments or comparable ethical standards. All applicable international, national, and/or institutional guidelines for the care and use of animals were followed.
Informed consent
Informed consent was obtained from all individual participants included in the study.
Conflicts of interest
Thomas J. Myers and Linda J. Paradiso are employees of Spirita Oncology, LLC. Daniel D. Von Hoff is a consultant for Spirita Oncology, LLC. Spirita Oncoloy, LLC provided funding for a portion of this study. The other authors declare no potential conflicts of interest.
Electronic supplementary material
About this article
Cite this article
Babiker, H.M., Byron, S.A., Hendricks, W.P.D. et al. E6201, an intravenous MEK1 inhibitor, achieves an exceptional response in BRAF V600E-mutated metastatic malignant melanoma with brain metastases. Invest New Drugs 37, 636–645 (2019). https://doi.org/10.1007/s10637-018-0668-8
Received:

Accepted:

Published:

Issue Date:
Keywords
MEK

BRAF

Inhibitor

Melanoma

Brain