Summary
Background Reolysin® is reovirus serotype 3-Dearing strain, a double-stranded replication-competent RNA non-enveloped icosahedral virus. It induces cytopathic and anti-cancer effects in cells with an activated ras pathway due to inhibition of the dsRNA-activated protein kinase. Methods This was a single center dose escalation trial of Reolysin administered intravenously every 4 weeks in doses ranging from 1 × 108 to 3 × 1010 tissue culture infective dose (TCID)50. Serum for neutralizing antibody, and serum, stool, saliva, and urine for viral shedding were collected. Tumor samples were analyzed for activating mutations in the ras and braf oncogenes. Results Eighteen patients received 27 doses of Reolysin in 6 dose cohorts accomplishing a 300 fold dose escalation without a protocol-defined dose limiting toxicity. Drug related grade 2 toxicities included fatigue and fever (1 patient each). All patients developed neutralizing antibody during the course of the study. Viral shedding was observed in 6 patients. One patient with anthracycline and taxane refractory breast cancer experienced a partial response (PR) and her tumor had a ras G12A mutation. Biopsy from her chest wall mass showed evidence of necrosis and viral replication by electron microscopy. Overall clinical benefit (1 PR + 7 stable disease) rate was 45%, and appeared higher in patients with viral shedding (67%) than those without (33%). Conclusion Reolysin administered monthly as a one-hour infusion is safe and well-tolerated even in multiple doses. Reolysin has anti-tumor activity as a single agent warranting further evaluation, including in combination with chemotherapy. Viral shedding may suggest intrapatient replication yielding a benefit and should be studied carefully in future studies.
This is a preview of subscription content, log in to check access.
Access options
Buy single article
Instant access to the full article PDF.
US$ 39.95
Price includes VAT for USA
Subscribe to journal
Immediate online access to all issues from 2019. Subscription will auto renew annually.
US$ 99
This is the net price. Taxes to be calculated in checkout.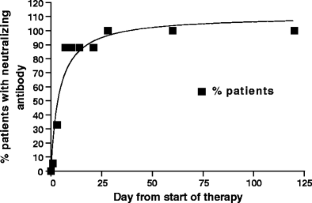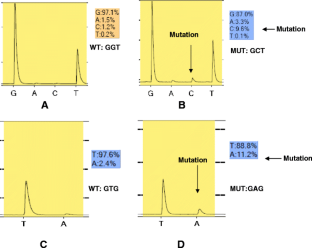 References
1.

Sabin AB (1959) Reovirus: a new group of respiratory and enteric viruses formerly classified as ECHO type 10 is described. Science 130:1387–1389

2.

Tyler KL, Fields BN (1990) Reovirus. In: Fields BN, Knipe DM, Chanock RM (eds) Virology. Raven, New York, pp 1307–1328

3.

Rosen L (1960) Serologic grouping of reoviruses by hemagglutination-inhibition. Am J Hyg 71:242–249

4.

Jackson GG, Muldoon RL (1973) Viruses causing common respiratory infection in man. IV. Reoviruses and adenoviruses. J Infect Dis 128:811–866

5.

Selb B, Weber B (1994) A study of human reovirus IgG and IgA antibodies by ELISA and western blot. J Virol Methods 47:15–25

6.

Rosen L, Evans HE, Spickard A (1963) Reovirus infections in human volunteers. Am J Hyg 77:29–37

7.

Jackson GG, Muldoon RL, Cooper GS (1961) Reovirus type 1 as an etiologic agent of the common cold. J Clin Invest 40:1051 meeting abstract

8.

Coffey MC, Strong JC, Forsyth PA, Lee PW (1998) Reovirus therapy of tumors with activated Ras pathway. Science 282:1332–1334

9.

Strong JE, Coffey MC, Tang D, Sabinin P, Lee PW (1998) The molecular basis of viral oncolysis: usurpation of the Ras signaling pathway by reovirus. Embo J 17:3351–3362

10.

Hirasawa K, Nishakawa SG, Normal KL et al (2003) Systemic reovirus therapy of metastatic cancer in immune-competent mice. Cancer Res 63:348–353

11.

Norman KL, Coffey MC, Hirasawa K et al (2002) Reovirus oncolysis of human breast cancer. Human gene therapy 13:641–652

12.

Hirasawa K, Nishikawa SG, Norman KL, Alain T, Kossakowska A, Lee PW (2002) Oncolytic reovirus against ovarian and colon cancer. Cancer Res 62:1696–1701

13.

Alain T, Hirasawa K, Pon KJ et al (2002) Reovirus therapy of lymphoid malignancies. Blood 100:4146–4153

14.

Etoh T, Himeno Y, Matsumoto T et al (2003) Oncolytic viral therapy for human pancreatic cancer cells by reovirus. Clin Cancer Res 9:1218–1223

15.

Yang WQ, Senger DL, Lun XQ et al (2004) Reovirus as an experimental therapeutic for brain and leptomeningeal metastases from breast cancer. Gene therapy 11:1579–1589

16.

Norman KL, Hirasawa K, Yang AD, Shields MA, Lee PW (2004) Reovirus oncolysis: the Ras/RalGEF/p38 pathway dictates host cell permissiveness to reovirus infection. Proc Natl Acad Scie USA 101:11099–11104

17.

Bos JL (1989) Ras oncogenes in human cancer: a review. Cancer Res 49:4682–4689

18.

Bos JL, Fearon ER, Hamilton SR et al (1987) Prevalence of ras gene mutations in human colorectal cancers. Nature 327:293–297

19.

Lemoine NR, Mayall ES, Wyllie FS et al (1988) Activated ras oncogenes in human thyroid cancers. Cancer Res 48:4459–4463

20.

Needelman SW, Kraus MH, Srivastava SK, Levine PH, Aaronson SA (1986) High frequency of N-ras activation in acute myelogenous leukemia. Blood 67:753–757

21.

Rodenhuis S, Slebos RJ, Boot AJ et al (1988) Incidence and possible clinical significance of K-ras oncogene activation in adenocarcinoma of the human lung. Cancer Res 48:5738–5741

22.

Grunewald K, Lyons J, Frohlich A et al (1989) High frequency of Ki-ras codon 1w mutations in pancreatic adenocarcinomas. Int J Cancer 43:1037–1041

23.

Eisenhauer EA, O'Dwyer PJ, Christian M, Humphrey JS (2000) Phase I clinical trial design in cancer drug development. J Clin Oncol 18:684–692

24.

Therasse P, Arbuck SG, Eisenhauer EA et al (2000) New guidelines to evaluate the response to treatment in solid tumors. J Natl Cancer Inst 92:205–216

25.

ctep.cancer.gov/protocolDevelopment/electronic_applications/docs/ctcv20_4-30-992.pdf [accessed Jun 3, 2009]

26.

White CL, Twiggen KR, Vidal L et al (2008) Characterization of the adaptive and innate immune response to intravenous oncolytic reovirus (Dearing type 3) during a phase I clinical trial. Gene Ther 15:911–920

27.

http://www.cirion.com/ [Accessed Jun 3, 2009]

28.

www.pyrosequencing.com [accessed Jun 3, 2009].

29.

Ogino S, Kawasaki T, Brahmandam M et al (2005) Sensitive sequencing method for KRAS mutation detection by pyrosequencing. J Mol Diagn 7:413–421

30.

Vidal L, Pandha HS, Yap TA et al (2008) A phase I study of intravenous oncolytic reovirus type 3 dearing in patients with advanced cancer. Clin Can Res 14:7127–7137

31.

Liu TC, Galanis E, Kirn D (2007) Clinical trial results with oncolytic virotherapy: a century of promise, a decade of progress. Nat Clin Pract Oncol 4:101–117

32.

Csatary LK (1971) Viruses in the treatment of cancer. Lancet 2:825

33.

Bischoff JR, Kirn DH, Williams A et al (1996) An adenovirus mutant that replicates selectively in p53-deficient human tumor cells. Science 274:373–376

34.

Garber K (2006) China approves world's first oncolytic virus therapy for cancer treatment. J Natl Cancer Inst 98:298–300

35.

Alonso MM, Gomez-Manzano C et al (2007) Combination of the oncolytic adenovirus ICOVIR-5 with chemotherapy provides enhanced anti-glioma effect in vivo. Cancer Gene Ther 14:756–761

36.

Pecora AL, Rizvi N, Cohen GI et al (2002) Phase I trial of intravenous administration of PV701, an oncolytic virus, in patients with advanced solid tumors. J Clin Oncol 20:2251–2266

37.

Data on File. Reolysin Investigator Brochure. Oncolytics Biotech Inc. Release Date January 31, 2009

38.

Rochlitz CF, Scott GK, Dodson JM et al (1989) Incidence of activating ras oncogene mutations associated with primary and metastatic human breast cancer. Cancer Res 49:357–360

39.

Lane ME, Fahey JM, Besanceney C, et al. (2007) In vivo synergy between oncolytic reovirus and gemcitabine in ras-mutated human HCT116 xenografts. AACR Meeting Abstracts, Apr 2007; 2007: 4812
Additional information
Radharani Gollamudi and Mohammad H. Ghalib contributed equally to the paper.
This study was supported by a grant from Oncolytics Biotech Inc., Calgary, Alberta, Canada.
This study was subject to a US FDA audit in Sep 2006 without issue of form 483.
About this article
Cite this article
Gollamudi, R., Ghalib, M.H., Desai, K.K. et al. Intravenous administration of Reolysin®, a live replication competent RNA virus is safe in patients with advanced solid tumors. Invest New Drugs 28, 641–649 (2010). https://doi.org/10.1007/s10637-009-9279-8
Received:

Accepted:

Published:

Issue Date:
Keywords
Phase I

Clinical trials

Reolysin®

Reovirus

Neutralizing antibody