Abstract
The mining industry moves more earth than any other human endeavor. Yet mining companies regularly claim to practice sustainable mining. Progressive redefinition of the term sustainability has emptied out the concept of its original reference to the environment. Mining companies now use the term to refer to corporate profits and economic development that will outlast the life of a mining project. The deployment of corporate oxymorons like sustainable mining is one of the key strategies corporations use to conceal harm and neutralize critique.
Access options
Buy single article
Instant access to the full article PDF.
USD 39.95
Price excludes VAT (USA)
Tax calculation will be finalised during checkout.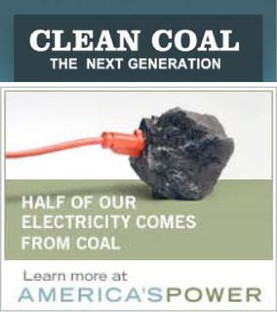 Notes
The new consensus resulted in strategic alliances between the mining industry and some of the largest conservation organizations, including WWF, Conservation International, and IUCN. Conservationist Chapin (2004: 18) criticizes these NGOs for "partnering with multinational corporations directly involved in pillaging and destroying forest areas belonging to indigenous peoples".

Barrick Gold purchased Placer Dome in 2006.

The socially and politically important question of who benefits and who loses as a result of the project is also deemed irrelevant in this formulation.

But note the objections of an anonymous industry correspondent: "Being discovered as an industry trying to fool people is the great risk being run by mining as it pretends to be something more than a business which digs, delivers and moves on—each step being perfectly acceptable, essential in fact, to meeting the demands of industry and consumers—but definitely not sustainable" (Anonymous 2004).
References
Adam, W.M. 2001. Green development: Environment and sustainability in the Third World. New York: Routledge.

Anglo American. 2009. Our approach. Electronic document. http://www.angloamerican.co.uk/aa/development/approach/. Accessed 15 May.

Anonymous. 2004. Sustainable mining? Who are we trying to fool? Column written under the pseudonym "Dryblower". Miningnews.net, January 20. Electronic document. http://www.miningnews.net/StoryView.asp?StoryID=21678. Accessed 20 Jan.

Benson, Peter, and Stuart Kirsch. 2010. Capitalism and the politics of resignation. Current Anthropology (Forthcoming).

BHP Billiton. 2009. Our approach to sustainability. Electronic document. http://www.bhpbilliton.com/bb/sustainableDevelopment/ourApproachToSustainability.jsp. Accessed 15 May.

Blumenstyk, Goldie. 2007. Mining company involved in environmental disaster now advises sustainability institute at University of Michigan. Chronicle of Higher Education 54 (15): A22.

Brundtland, G.H. (ed.). 1987. Our common future: The world commission on environment and development. Oxford: Oxford University Press.

Chapin, Mac. 2004. A challenge to conservationists. Worldwatch Magazine 17 (6): 17–31.

Crook, Tony. 2004. Transactions in perpetual motion. In Transactions and creations: Property debates and the stimulus of Melanesia, ed. Eric Hirsch and Marilyn Strathern, 110–131. Oxford: Berghahn.

Daly, Herman E. 1996. Beyond growth: The economics of sustainable development. Boston: Beacon Press.

Danielson, Luke (ed.). 2002. Breaking new ground: Mining, minerals and sustainable development. International Institute for Environment and Development. London: Earthscan. Electronic document. http://www.iied.org/mmsd/finalreport/index.html. Accessed 15 March 2008.

International Union for Conservation of Nature (IUCN). 1980. World conservation strategy: Living resource conservation for sustainable development. Gland: IUCN, UNEP and WWF.

Kirsch, Stuart. 2006. Reverse anthropology: Indigenous analysis of social and environmental relations in New Guinea. Stanford: University of Stanford Press.

Kirsch, Stuart. 2007. Indigenous movements and the risks of counterglobalization: Tracking the campaign against Papua New Guinea's Ok Tedi mine. American Ethnologist 34 (2): 303–321.

Kirsch, Stuart. 2008. Social relations and the green critique of capitalism in Melanesia. American Anthropologist 110 (3): 288–298.

Negri, Antonio. 1999. The specter's smile. In Ghostly demarcations: A symposium on Jacque Derrida's specters of Marx, ed. Michael Sprinkler, 5–16. New York: Verso.

Nowotny, Helga, Peter Scott, and Michael Gibbons. 2001. Re-thinking science: Knowledge and the public in an age of uncertainty. Cambridge: Polity.

Placer Dome Asia Pacific. 2000. Porgera mine sustainability report 2000: Towards a sustainable future. Electronic document. http://www.placerdome.com. Accessed Oct 2003.

Power, Michael. 1994. The audit explosion. London: Demos.

Reed, Darryl. 2002. Resource extraction industries in developing countries. Journal of Business Ethics 39: 199–226.

Rio Tinto. 2009. Corporate website. http://www.riotinto.com. Accessed 15 May.

Urciuoli, Bonnie. 2003. Excellence, leadership, skills, diversity: Marketing liberal arts education. Language & Communication 23: 385–408.

Urciuoli, Bonnie. 2008. Skills and selves in the new workplace. American Ethnologist 35 (2): 211–228.

Ward, Barbara, and Rene Dubos. 1972. Only one Earth: The care and maintenance of a small planet. W.W. Norton & Co, Inc: New York.

Wilson, Edward O. 1992. The diversity of life. Cambridge: Harvard University Press.
About this article
Cite this article
Kirsch, S. Sustainable Mining. Dialect Anthropol 34, 87–93 (2010). https://doi.org/10.1007/s10624-009-9113-x
Received:

Accepted:

Published:

Issue Date:

DOI: https://doi.org/10.1007/s10624-009-9113-x
Keywords
Conservation

Corporate oxymorons

Mining

Science

Strategically deployable shifters

Sustainability