Abstract
In May 2013, the FDA (Federal Drug Administration) approved SEDASYS®, a device that enables non-anesthesia physicians to provide mild-to-moderate sedation to patients undergoing colonoscopy and esophagogastroduodenoscopy. SEDASYS® is the first among the devices being built to provide computer-assisted personalized sedation. Although the intention of this approval is to cut the anesthesia related expenses, it is likely to create new challenges to the users—both clinical and administrative—that might even increase the cost. Deep sedation is required frequently for a successful completion of the procedure, which poses unforeseen challenges. The present review aims to provide clear information to the users regarding pre-procedure assessment, possible sedation related complications and management options.
Access options
Buy single article
Instant access to the full article PDF.
US$ 39.95
Tax calculation will be finalised during checkout.
Subscribe to journal
Immediate online access to all issues from 2019. Subscription will auto renew annually.
US$ 119
Tax calculation will be finalised during checkout.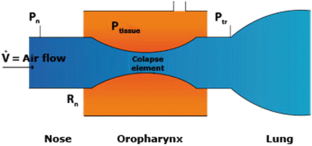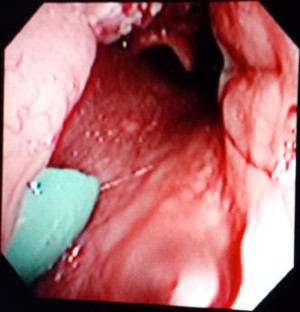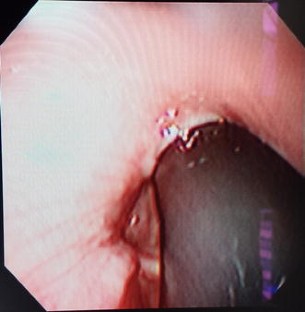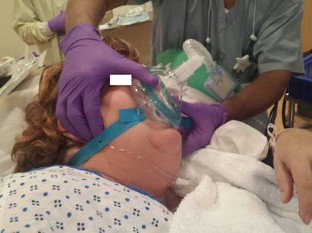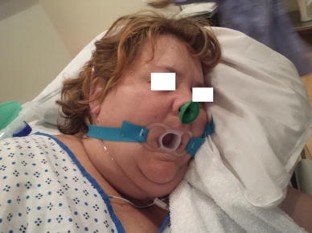 References
1.

Horiuchi A, Nakayama Y, Kajiyama M, et al. Safety and effectiveness of propofol sedation during and after outpatient colonoscopy. World J Gastroenterol. 2012;18:3420–3425.

2.

Goudra BGB, Singh PM. Cardiac arrests during endoscopy with anesthesia assistance. JAMA Intern Med. 2013;173:1659–1660.

3.

Cooper GS. Complications following colonoscopy with anesthesia assistance a population-based analysis complications after colonoscopy with anesthesia. JAMA Intern Med. 2013;11:1.

4.

Cohen LB, Benson AA. Issues in endoscopic sedation. Gastroenterol Hepatol. 2009;5:565–570.

5.

Pambianco DJ, Vargo JJ, Pruitt RE, Hardi R, Martin JF. Computer-assisted personalized sedation for upper endoscopy and colonoscopy: a comparative, multicenter randomized study. Gastrointest Endosc. 2011;73:765–772.

6.

Koshy G, Nair S, Norkus EP, Hertan HI, Pitchumoni CS. Propofol versus midazolam and meperidine for conscious sedation in GI endoscopy. Am J Gastroenterol. 2000;95:1476–1479.

7.

Coté GA, Hovis RM, Ansstas MA, et al. Incidence of sedation-related complications with propofol use during advanced endoscopic procedures. Clin Gastroenterol Hepatol Off Clin Pract J Am Gastroenterol Assoc. 2010;8:137–142.

8.

Langley MS, Heel RC. Propofol. A review of its pharmacodynamic and pharmacokinetic properties and use as an intravenous anaesthetic. Drugs. 1988;35:334–372.

9.

Fulton B, Sorkin EM. Propofol. An overview of its pharmacology and a review of its clinical efficacy in intensive care sedation. Drugs. 1995;50:636–657.

10.

Dahan A, Teppema LJ. Influence of anaesthesia and analgesia on the control of breathing. Br J Anaesth. 2003;91:40–49.

11.

Lalley PM. Mu-opioid receptor agonist effects on medullary respiratory neurons in the cat: evidence for involvement in certain types of ventilatory disturbances. Am J Physiol Regul Integr Comp Physiol. 2003;285:R1287–R1304.

12.

Teichtahl H, Wang D, Cunnington D, et al. Ventilatory responses to hypoxia and hypercapnia in stable methadone maintenance treatment patients. Chest. 2005;128:1339–1347.

13.

Shook JE, Watkins WD, Camporesi EM. Differential roles of opioid receptors in respiration, respiratory disease, and opiate-induced respiratory depression. Am Rev Respir Dis. 1990;142:895–909.

14.

Rowe K, Fletcher S. Sedation in the intensive care unit. Contin Educ Anaesth Crit Care Pain. 2008;8:50–55.

15.

Wadhwa A, Singh PM, Sinha AC. Airway management in patients with morbid obesity. Int Anesthesiol Clin. 2013;51:26–40.

16.

Litman RS, Hayes JL, Basco MG, Schwartz AR, Bailey PL, Ward DS. Use of dynamic negative airway pressure (DNAP) to assess sedative-induced upper airway obstruction. Anesthesiology. 2002;96:342–345.

17.

Montravers P, Dureuil B, Desmonts JM. Effects of i.v. midazolam on upper airway resistance. Br J Anaesth. 1992;68:27–31.

18.

Mahmoud M, Gunter J, Donnelly LF, Wang Y, Nick TG, Sadhasivam S. A comparison of dexmedetomidine with propofol for magnetic resonance imaging sleep studies in children. Anesth Analg. 2009;109:745–753.

19.

Rimaniol JM, D'Honneur G, Duvaldestin P. Recovery of the swallowing reflex after propofol anesthesia. Anesth Analg. 1994;79:856–859.

20.

D'Honneur G, Rimaniol JM, el Sayed A, Lambert Y, Duvaldestin P. Midazolam/propofol but not propofol alone reversibly depress the swallowing reflex. Acta Anaesthesiol Scand. 1994;38:244–247.

21.

Iwakiri H, Nishihara N, Nagata O, Matsukawa T, Ozaki M, Sessler DI. Individual effect-site concentrations of propofol are similar at loss of consciousness and at awakening. Anesth Analg. 2005;100:107–110.

22.

Metzner J, Posner KL, Domino KB. The risk and safety of anesthesia at remote locations: the US closed claims analysis. Curr Opin Anaesthesiol. 2009;22:502–508.

23.

Langeron O, Masso E, Huraux C, et al. Prediction of difficult mask ventilation. Anesthesiology. 2000;92:1229–1236.

24.

El-Orbany M, Woehlck HJ. Difficult mask ventilation. Anesth Analg. 2009;109:1870–1880.

25.

Salem MR, Ovassapian A. Difficult mask ventilation: what needs improvement? Anesth Analg. 2009;109:1720–1722.

26.

Shah PN, Sundaram V. Incidence and predictors of difficult mask ventilation and intubation. J Anaesthesiol Clin Pharmacol. 2012;28:451–455.

27.

Goudra B, Singh P, Sinha A. Outpatient endoscopic retrograde cholangiopancreatography: safety and efficacy of anesthetic management with a natural airway in 653 consecutive procedures. Saudi J Anaesth. 2013;7:259.

28.

Practice guidelines for management of the difficult airway. A report by the American Society of Anesthesiologists Task Force on Management of the Difficult Airway. Anesthesiology. 1993;78:597–602.

29.

Sinha AC, Purohit M, Singh PM, Goudra BG. Difficult mask ventilation: Tegaderm for sealing a patient's fate! J Clin Anesth. 2013;25:679–680.

30.

Goudra BG, Penugonda LC, Sinha AC. Intra-lingual succinylcholine for the treatment of adult laryngospasm in the absence of IV access. J Anaesthesiol Clin Pharmacol. 2013;29:426–427.

31.

Schwilk B, Bothner U, Schraag S, Georgieff M. Perioperative respiratory events in smokers and nonsmokers undergoing general anaesthesia. Acta Anaesthesiol Scand. 1997;41:348–355.

32.

Dennis A, Curran J, Sherriff J, Kinnear W. Effects of passive and active smoking on induction of anaesthesia. Br J Anaesth. 1994;73:450–452.

33.

Tait AR, Knight PR. Intraoperative respiratory complications in patients with upper respiratory tract infections. Can J Anaesth. 1987;34:300–303.

34.

Flisberg P, Paech MJ, Shah T, Ledowski T, Kurowski I, Parsons R. Induction dose of propofol in patients using cannabis. Eur J Anaesthesiol. 2009;26:192–195.

35.

Culić V. Acute risk factors for myocardial infarction. Int J Cardiol. 2007;117:260–269.

36.

Chung K-C, Juang S-E, Lee K-C, et al. The effect of pre-procedure anxiety on sedative requirements for sedation during colonoscopy. Anaesthesia. 2013;68:253–259.

37.

Hong J-Y, Jee YS, Luthardt FW. Comparison of conscious sedation for oocyte retrieval between low-anxiety and high-anxiety patients. J Clin Anesth. 2005;17:549–553.

38.

Maranets I, Kain ZN. Preoperative anxiety and intraoperative anesthetic requirements. Anesth Analg. 1999;89:1346–1351.

39.

Osborn TM, Sandler NA. The effects of preoperative anxiety on intravenous sedation. Anesth Prog. 2004;51:46–51.

40.

Ansarin K, Sahebi L, Sabur S. Obstructive sleep apnea syndrome: complaints and housing characteristics in a population in the United States. São Paulo Med J Rev Paul Med. 2013;131:220–227.

41.

Kapsimalis F, Kryger M. Sleep breathing disorders in the U.S. female population. J Womens Health. 2002;18:1211–1219.

42.

Gambee AM, Hertzka RE, Fisher DM. Preoxygenation techniques: comparison of three minutes and four breaths. Anesth Analg. 1987;66:468–470.

43.

Fairfield JE, Goroszeniuk T, Tully AM, Adams AP. Oxygen delivery systems—a comparison of two devices. Anaesthesia. 1991;46:135–138.

44.

Goudra BG, Penugonda LC, Speck RM, Sinha AC. Comparison of acoustic respiration rate, impedance pneumography and capnometry monitors for respiration rate accuracy and apnea detection during GI endoscopy anesthesia. Open J Anesthesiol. 2013;3:74–79.

45.

Patanwala AE, Christich AC, Jasiak KD, Edwards CJ, Phan H, Snyder EM. Age-related differences in propofol dosing for procedural sedation in the Emergency Department. J Emerg Med. 2013;44:823–828.

46.

Borrat X, Trocóniz IF, Valencia JF, et al. Modeling the influence of the A118G polymorphism in the OPRM1 gene and of noxious stimulation on the synergistic relation between propofol and remifentanil: sedation and analgesia in endoscopic procedures. Anesthesiology. 2013;118:1395–1407.

47.

Restrepo JG, Garcia-Martín E, Martínez C, Agúndez JAG. Polymorphic drug metabolism in anaesthesia. Curr Drug Metab. 2009;10:236–246.
Conflict of interest
None.
About this article
Cite this article
Goudra, B.G., Singh, P.M. & Chandrasekhara, V. SEDASYS®, Airway, Oxygenation, and Ventilation: Anticipating and Managing the Challenges. Dig Dis Sci 59, 920–927 (2014). https://doi.org/10.1007/s10620-013-2996-z
Received:

Accepted:

Published:

Issue Date:
Keywords
SEDASYS®

Sedation

Colonoscopy

Esophagogastroduodenoscopy