Abstract
The anesthesia community is still divided as to the appropriate airway management in patients undergoing endoscopic retrograde cholangiopancreatography. Increasingly, gastroenterologists are comfortable with deep sedation (normally propofol) without endotracheal intubation. There are no comprehensive reviews addressing the various pros and cons of an un-intubated airway management. It is hoped that the present review will benefit both anesthesia providers and gastroenterologists. The reasons to avoid routine endotracheal intubation and the approaches for an un-intubated anesthetic management are discussed. The special situations where endotracheal intubation is the preferred approach are mentioned. Many special techniques to manage airway are illustrated.
Access options
Buy single article
Instant access to the full article PDF.
US$ 39.95
Tax calculation will be finalised during checkout.
Subscribe to journal
Immediate online access to all issues from 2019. Subscription will auto renew annually.
US$ 119
Tax calculation will be finalised during checkout.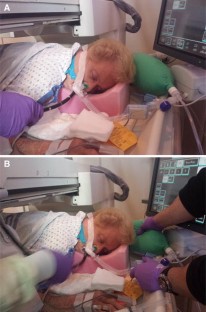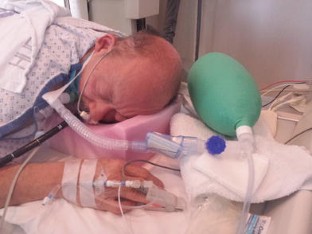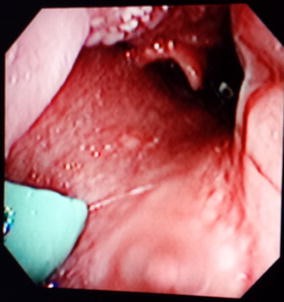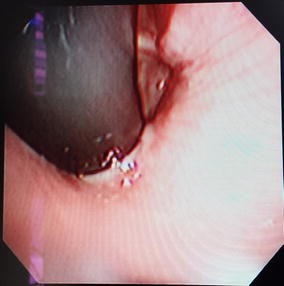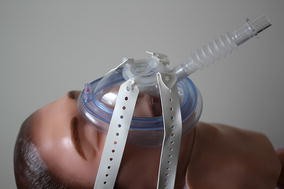 References
1.

Goudra B, Singh P, Sinha A. Outpatient endoscopic retrograde cholangiopancreatography: safety and efficacy of anesthetic management with a natural airway in 653 consecutive procedures. Saudi J Anaesth. 2013;7:259.

2.

Newland MC, Ellis SJ, Peters KR, et al. Dental injury associated with anesthesia: a report of 161,687 anesthetics given over 14 years. J Clin Anesth. 2007;19:339–345.

3.

Vogel J, Stübinger S, Kaufmann M, Krastl G, Filippi A. Dental injuries resulting from tracheal intubation—a retrospective study. Dent Traumatol. 2009;25:73–77.

4.

Yu H-D, Chou A-H, Yang M-W, Chang C-J. An analysis of perioperative eye injuries after nonocular surgery. Acta Anaesthesiol Taiwanica Off J Taiwan Soc Anesth. 2010;48:122–129.

5.

Sahin M, Anglade D, Buchberger M, Jankowski A, Albaladejo P, Ferretti GR. Case reports: Iatrogenic bronchial rupture following the use of endotracheal tube introducers. Can J Anaesth J Can Anesth. 2012;59:963–967.

6.

Dexter F, Epstein RH, Wachtel RE, Rosenberg H. Estimate of the relative risk of succinylcholine for triggering malignant hyperthermia. Anesth Analg. 2013;116:118–122.

7.

Hopkins PM. Malignant hyperthermia: pharmacology of triggering. Br J Anaesth. 2011;107:48–56.

8.

Tejada Artigas A, Bello Dronda S, Chacón Vallés E, et al. Risk factors for nosocomial pneumonia in critically ill trauma patients. Crit Care Med. 2001;29:304–309.

9.

Berg H, Roed J, Viby-Mogensen J, et al. Residual neuromuscular block is a risk factor for postoperative pulmonary complications. A prospective, randomised, and blinded study of postoperative pulmonary complications after atracurium, vecuronium and pancuronium. Acta Anaesthesiol Scand. 1997;41:1095–1103.

10.

Debaene B, Plaud B, Dilly M-P, Donati F. Residual paralysis in the PACU after a single intubating dose of nondepolarizing muscle relaxant with an intermediate duration of action. Anesthesiology. 2003;98:1042–1048.

11.

Varposhti MR, Heidari SM, Safavi M, Honarmand A, Raeesi S. Postoperative residual block in postanesthesia care unit more than two hours after the administration of a single intubating dose of atracurium. J Res Med Sci Off J Isfahan Univ Med Sci. 2011;16:651–657.

12.

Sokół-Kobielska E. Sugammadex—indications and clinical use. Anaesthesiol Intensive Ther. 2013;45:106–110.

13.

Raphael J, Rosenthal-Ganon T, Gozal Y. Emergency airway management with a laryngeal mask airway in a patient placed in the prone position. J Clin Anesth. 2004;16:560–561.

14.

Goudra BG, Singh PM, Sinha AC. Anesthesia for ERCP: impact of anesthesiologist's experience on outcome and cost. Anesth Res Pract. 2013;2013:570518.

15.

Barnett SR, Berzin T, Sanaka S, Pleskow D, Sawhney M, Chuttani R. Deep sedation without intubation for ERCP is appropriate in healthier, non-obese patients. Dig Dis Sci. (Epub ahead of print). doi:10.1007/s10620-013-2783-x.

16.

Berzin TM, Sanaka S, Barnett SR, et al. A prospective assessment of sedation-related adverse events and patient and endoscopist satisfaction in ERCP with anesthesiologist-administered sedation. Gastrointest Endosc. 2011;73:710–717.

17.

Gambee AM, Hertzka RE, Fisher DM. Preoxygenation techniques: comparison of three minutes and four breaths. Anesth Analg. 1987;66:468–470.

18.

Weaver J. The latest ASA mandate: CO2 monitoring for moderate and deep sedation. Anesth Prog. 2011;58:111–112.

19.

Goudra BG. Comparison of acoustic respiration rate, impedance pneumography and capnometry monitors for respiration rate accuracy and apnea detection during GI endoscopy anesthesia. Open J Anesth. 2013;03:74–79.

20.

Cooper GS, Kou TD, Rex DK. Complications following colonoscopy with anesthesia assistance: a population-based analysis. JAMA Intern Med. 2013;173:551–556.

21.

Ahlawat SK, Charabaty-Pishvaian A, Jackson PG, Haddad NG. Single-step EUS-guided pancreatic pseudocyst drainage using a large channel linear array echoendoscope and cystotome: results in 11 patients. JOP J Pancreas. 2006;7:616–624.

22.

Ahn JY, Seo DW, Eum J, et al. Single-step EUS-guided transmural drainage of pancreatic pseudocysts: analysis of technical feasibility, efficacy, and safety. Gut Liver. 2010;4:524–529.

23.

Mönkemüller KE, Harewood GC, Curioso WH, et al. Biochemical analysis of pancreatic fluid collections predicts bacterial infection. J Gastroenterol Hepatol. 2005;20:1667–1673.

24.

Raksakietisak M. Unrecognised aspiration pneumonitis during enteroscopy: two cases report. J Med Assoc Thail Chotmaihet Thangphaet. 2009;92:869–871.

25.

Abrishami A, Zilberman P, Chung F. Brief review: airway rescue with insertion of laryngeal mask airway devices with patients in the prone position. Can J Anaesth J Can Anesth. 2010;57:1014–1020.

26.

Osborn IP, Cohen J, Soper RJ, Roth LA. Laryngeal mask airway—a novel method of airway protection during ERCP: comparison with endotracheal intubation. Gastrointest Endosc. 2002;56:122–128.

27.

Fabbri C, Luigiano C, Cennamo V, et al. The gastro-laryngeal tube for interventional endoscopic biliopancreatic procedures in anesthetized patients. Endoscopy. 2012;44:1051–1054.
Conflict of interest
None.
About this article
Cite this article
Goudra, B., Singh, P.M. ERCP: The Unresolved Question of Endotracheal Intubation. Dig Dis Sci 59, 513–519 (2014). https://doi.org/10.1007/s10620-013-2931-3
Received:

Accepted:

Published:

Issue Date:
Keywords
ERCP

Sedation

Airway

Endoscopic retrograde cholangiopancreatography