Access options
Buy single article
Instant access to the full article PDF.
US$ 39.95
Tax calculation will be finalised during checkout.
Subscribe to journal
Immediate online access to all issues from 2019. Subscription will auto renew annually.
US$ 119
Tax calculation will be finalised during checkout.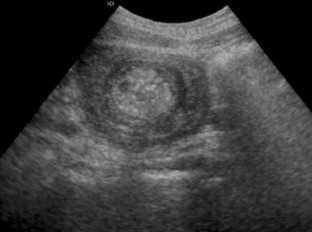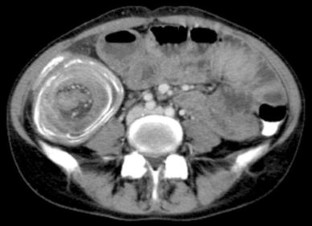 References
1.

Turner D, Richwood AMK, Brereton RJ. Intussusception in older children. Arch Dis Child. 1980;55:544–546.

2.

Azar T, Berger DL. Adult intussusception. Ann Surg. 1997;226:134–138.

3.

O'Sullivan BP, Freedman SD. Cystic fibrosis. Lancet. 2009;373:1891–1904.

4.

Holsclaw DS, Rocmans C, Shwachman H. Intussusception in patients with cystic fibrosis. Pediatrics. 1971;48:51–58.

5.

McIntosh JC, Mroczek EC, Baldwin C, et al. Intussusception of the appendix in a patient with cystic fibrosis. J Pediatr Gastroenterol Nutr. 1990;110:542–544.

6.

Webb AK, Khan A. Chronic intussusception in a young adult with cystic fibrosis. J R Soc Med. 1989;82:47–48.

7.

Khera G, Kumarage S, Strekozov B. Adult intussusception in a cystic fibrosis patient–mimicking acute appendicitis. ANZ J Surg. 2004;74:9.

8.

Taylor CJ, Hilleil PG, Ghosal S, et al. Gastric emptying and intestinal transit of pancreatic enzyme supplements in cystic fibrosis. Arch Dis Child. 1999;80:149–152.

9.

Haber HP, Benda N, Fitzke G, et al. Colonic wall thickness measured by ultrasound: Striking differences in patients with cystic fibrosis versus healthy controls. Gut. 1997;40:406–411.

10.

Wilschanski M, Fisher D, Hadas-Halperin I, et al. Findings on routine abdominal ultrasonography in cystic fibrosis patients. J Ped Gastroenterol Nutr. 1999;28:182–185.

11.

Lardenoye SW, Puylaert JB, Smit MJ, et al. Appendix in children with cystic fibrosis: US features. Radiology. 2004;232:187–189.

12.

Menten R, Lebecque P, Saint-Martin C, et al. Outer diameter of the vermiform appendix: not a valid sonographic criterion for acute appendicitis in patients with cystic fibrosis. Am J Roentgenol. 2005;184:1901–1903.

13.

Coughlin JP, Gauderer MW, Stern RC, et al. The spectrum of appendiceal disease in cystic fibrosis. J Pediatr Surg. 1990;25:835–839.

14.

Constantine S, Au VW, Slavotinek JP. Abdominal manifestations of cystic fibrosis in adults: a review. Australas Radiol. 2004;48:450–458.

15.

Ooi CY, Dorfman R, Cipolli M, et al. Type of CFTR mutation determines risk of pancreatitis in patients with cystic fibrosis. Gastroenterology. 2011;140:153–161.

16.

Shields MD, Levison H, Reisman JJ, et al. Appendicitis in cystic fibrosis. Arch Dis Child. 1991;66:307–310.

17.

Warshauer DM, Lee JKT. Adult intussusception detected at CT or MR imaging: Clinical-imaging correlation. Radiology. 1999;212:853–860.

18.

Begos D, Sandor A, Modlin I. The diagnosis and management of adult intussusception. Am J Surg. 1997;173:88–94.
Acknowledgments
We would like to thank the patients and families at the institutions that contributed to this study.
Conflict of interest
None of the authors has a conflict of interest to report.
About this article
Cite this article
Nash, E.F., Stephenson, A., Helm, E.J. et al. Intussusception in Adults with Cystic Fibrosis: A Case Series with Review of the Literature. Dig Dis Sci 56, 3695–3700 (2011). https://doi.org/10.1007/s10620-011-1790-z
Received:

Accepted:

Published:

Issue Date:
Keywords
Cystic fibrosis

Adult

Intussusception

Ileocolic

Abdominal pain