Abstract
Background
Abdominal pain, that characterizes irritable bowel syndrome (IBS) together with bloating and disordered defecation, is mainly related to a visceral hypersensitivity due to an increase of TRPV1 nociceptive nerve fiber activity.
Aim
As capsaicin contained in red pepper is able to desensitize the TRPV1 fibres, we evaluated whether the red pepper oral administration can decrease the symptoms of visceral hypersensitivity in IBS patients.
Methods
The study was performed on 50 patients with IBS diagnosed following Rome II criteria. After a 2-week washout period, 23 patients were planned to receive 4 pills/day, for 6 weeks randomly and in a double blind manner, each containing 150 mg of red pepper powder with a coat that dissolves in the colon, and 27 patients placebo. The patients scored each day in a diary the abdominal pain and bloating intensities following the 5-point Likert scale. The weekly symptom mean scores and the final patient subjective evaluation on treatment effectiveness were statistically compared among groups and intra-groups with appropriate tests.
Results
Eight patients dropped from the study: 6 in the red pepper group for abdominal pain and 2 in the placebo group. In 8 patients, the pills were reduced to 2/day, because of the abdominal pain at the onset of treatment. The intra-group comparisons showed that in patients taking red pepper the abdominal pain and bloating mean score values of the last weeks of treatment were significantly improved with respect to pre-treatment values, unlike patients taking placebo. The final patient subjective evaluation on the treatment effectiveness showed that red pepper group scored significantly better than placebo.
Conclusions
The results of this preliminary study indicate that the chronic administration of red pepper powder in IBS patients with enteric-coated pills was significantly more effective than placebo in decreasing the intensity of abdominal pain and bloating and was considered by the patients more effective than placebo.
Access options
Buy single article
Instant access to the full article PDF.
US$ 39.95
Tax calculation will be finalised during checkout.
Subscribe to journal
Immediate online access to all issues from 2019. Subscription will auto renew annually.
US$ 119
Tax calculation will be finalised during checkout.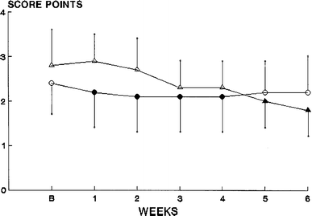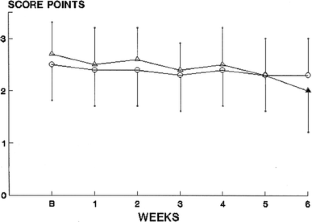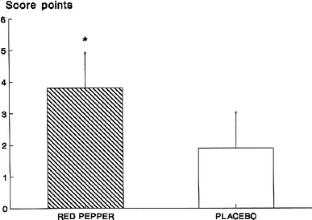 References
1.

Grundmann O, Yoon SL. Irritable bowel syndrome: epidemiology, diagnosis and treatment: an update for health-care practitioners. J Gastroenterol Hepatol. 2010;25:691–699.

2.

Talley NJ, Zinsmeister AR, Van Dyke C, et al. Epidemiology of colonic symptoms and the irritable bowel syndrome. Gastroenterology. 1991;101:927–934.

3.

Jones R, Lydeard S. Irritable bowel syndrome in the general population. BMJ. 1992;304:87–90.

4.

Drossman DA, Camilleri M, Mayer EA, et al. AGA technical review on irritable bowel syndrome. Gastroenterology. 2002;123:2108–2131.

5.

Whitehead WE, Burnett CK, Cook EW III, et al. Impact of irritable bowel syndrome on quality of life. Dig Dis Sci. 1996;41:2240–2253.

6.

Thompson WG, Longstreth GF, Drossman DA, et al. Functional bowel disorders and functional abdominal pain. Gut. 1999;45:1143–1147.

7.

Sandler RS, Drossman DA, Nathan HP, et al. Symptom complaints and health care seeking behaviour in subjects with bowel dysfunction. Gastroenterology. 1984;87:314–318.

8.

Spiegel BM, Grainek IM, Bolus R, et al. Clinical determinants of health-related quality of life in patients with irritable bowel syndrome. Arch Intern Med. 2004;164:1773–1780.

9.

Delvaux M. Role of visceral sensitivity in the pathophysiology of irritable bowel syndrome. Gut. 2002;51:167–171.

10.

Lembo NaliboffB, Munakata J, et al. Symptoms and visceral perception in patients with pain-predominant irritable bowel syndrome. Am J Gastroenterol. 1999;94:1320–1326.

11.

Mertz H, Naliboff B, Munakata J, et al. Altered rectal perception is a biological marker of patients with irritable bowel syndrome. Gastroenterology. 1995;109:40–52.

12.

Baron R. Neuropathic pain: a clinical prospective. Handb Exp Pharmacol. 2009;194:3–30.

13.

Spiller RC. Postinfectious irritable bowel syndrome. Gastroenterology. 2003;124:1662–1671.

14.

Gwee KA, Graham C, McKendick MW, et al. The role of psychological and biological factors in postinfective gut dysfunction. Gut. 1999;44:400–406.

15.

Chadwick VS, Chen W, Shu D, et al. Activation of the mucosal immune system in irritable bowel syndrome. Gastroenterology. 2002;122:1778–1783.

16.

Hasler WI. Visceral analgesia: an emerging concept for managing functional gastrointestinal disease. Gastroenterology. 1998;115:1023–1029.

17.

Holzer P, Holzer-Petche U. Pharmacology of inflammatory pain: local alteration in receptors and mediators. Dig Dis. 2009;27:24–30.

18.

Manthy PW, Hunt SP. Hot pepper and pain. Neuron. 1998;21:644–645.

19.

Buck HS, Burks TF. The neuropharmacology of capsaicin: review of some recent observations. Pharmacol Rev. 1986;38:179–226.

20.

Gunthorpe MJ, Szallasi A. Peripheral TRPV1 receptors as targets for drug development: new molecule and mechanisms. Curr Pharm Des. 2008;14:32–41.

21.

Lynn B. Capsaicin: actions on nociceptive C-fibres and therapeutic potential. Pain. 1990;41:61–69.

22.

Holzer P. Capsaicin: cellular targets, mechanism of action, and selectivity for thin sensory neurons. Pharmacol Rev. 1991;43:143–201.

23.

Mayer EA, Gebhart GF. Basic and clinical aspects of visceral hyperalgesia. Gastroenterology. 1994;107:271–293.

24.

Christianson JA, Mcllwrath SL, Koeber HR, et al. Transient receptor potential vaniloid 1-immunopositive neurons in the mouse are more prevalent within colon afferent compared to skin and muscle afferent. Neurosciences. 2006;140:247–257.

25.

Jones RCW III, Xu L, Gebhart GF. The mechanosensitivity of mouse colon afferent fibres and their sensitization by inflammatory mediators require transient receptor potential vanilioid 1 and acid-sensing ion channel 3. Neurosciences. 2005;25:10981–10989.

26.

Watson CP, Tyler KL, Bickers DR, et al. A randomized vehicle-controlled trial of topical capsaicin in the treatment of postherpetic neuralgia. Clin Ther. 1993;15:510–525.

27.

Epstein JB, Marcoe JH. Topical application of capsaicin for treatment of oral neuropathic pain and trigeminal neuralgia. Oral Surg Oral Med Oral Pathol. 1994;77:135–140.

28.

Sicuteri F, BM FuscoB, Marabini S, et al. Beneficial effect of capsaicin application to the nasal mucosa in cluster headache. Clin J Pain. 1989;5:49–53.

29.

The Capsaicin Study Group. Treatment of painful diabetic neuropathy with topical capsaicin. A multicenter, double-blind, vehicle-controlled study. Arch Intern Med. 1991;151:2225–2229.

30.

Barbanti G, Maggi CA, Beneforti P, et al. Relief of pain following intravescical capsaicin in patients with hypersensitive disorders of the lower urinary tract. Br J Urol. 1993;71:686–691.

31.

Rodriguez-Stanley S, Collings KL, Robinson M, et al. The effects of capsaicin on reflux, gastric emptying and dyspepsia. Aliment Pharmacol Ther. 2000;14:129–134.

32.

Bortolotti M, Coccia G, Grossi G. Red pepper and functional dyspepsia. N Eng J Med. 2002;346:947–948.

33.

Quigley EM. From coming relief to real understanding; how intestinal gas causes symptoms. Gut. 2003;52:1659–1661.

34.

Lee KJ, Kim JH, Cho SW. Relationship of underlying abnormalities in rectal sensitivity and compliance to distension with symptoms in irritable bowel syndrome. Digestion. 2006;73:133–141.

35.

Szallasi A, Nilsson S, Farkas-Szallasi T, et al. Vanilloid (capsaicin) receptors in the rat: distribution in the brain, regional differences in the spinal cord, axonal transport to the periphery, and depletion by systemic vanilloid treatment. Brain Res. 1995;703:175–183.

36.

Gonlachanvit S, Mahayosnond A, Kullavanijaya P. Effect of chili on postprandial gastrointestinal symptoms in diarrhoea predominant irritable bowel syndrome: evidence for capsaicin-sensitive visceral nociception hypersensitivity. Neurogastroenterol Motil. 2009;21:23–32.

37.

Barbara G, De Giorgio R, Stanghellini V, et al. A role for inflammation in irritable bowel syndrome. Gut. 2002;51:141–144.

38.

Akbar A, Yiangou FacerP, et al. Increased capsaicin receptors TRV1-expressing sensory fibres in irritable bowel syndrome e and their correlation with abdominal pain. Gut. 2008;57:923–929.

39.

Szallasi A, Blumberg PM. Vaniloid (Capsaicin) receptors and mechanisms. Pharmacol Rev. 1999;51:159–212.

40.

Yiangon Y, Facer P, Dyer NH, et al. Vanilloid receptor 1 immunoreactivity in inflamed human bowel. Lancet. 2001;35:1338–1339.

41.

Kreis ME, Haupt W, Kirkup AJ, et al. Histamine sensitivity of mesenteric afferent nerves in the rat jejunum. Am J Physiol. 1998;275:G675–G680.

42.

Kirkup AJ, Jiang W, Bunnet NW, et al. Stimulation of proteinase-activated receptor 2 excites jejunal afferent nerves in anaesthetised rats. J Physiol. 2003;552:89–601.

43.

Premkumar LS, Ahem GP. Induction of vaniloid receptor channel activity by protein kinase C. Nature. 2000;408:985–990.

44.

Sugiuar T. Bielefeldt k, Gebhart GF. TRPV1 function in mouse colon sensory neurons is enhanced by metabotropic 5-hydroxythryptamine receptor activation. J Neurosci. 2004;24:9521–9530.

45.

Barbara G, Wang B, Stanghellini V, et al. Mast cell dependent excitation of visceral nociceptive sensory neurons in irritable bowel syndrome. Gastroenterology. 2007;132:26–37.

46.

Stead RH, Dixon MF, Bramwell NH, et al. Mast cells are closely apposed to nerves in the human gastrointestinal mucosa. Gastroenterology. 1989;97:575–585.

47.

Jones RCW III, Otsuka E, Vagstrom E, et al. Short-term sensitization of colon mechanoreceptors is associated with long-term hypersensitivity to colon distension in the mouse. Gastroenterology. 2007;133:184–194.

48.

Kimbal ES, Fallace NH, Schneider CR, et al. Vanilloid receptor 1 antagonists attenuate disease severity in dextran sulphate sodium induced colitis in mice. Neurogastroenterol Motil. 2004;15:811–818.

49.

Kihara N, de la Fuente SG, Fujino K, et al. Vanilloid receptor 1 containing primary sensory neurones mediate dextran sulphate sodium induced colitis in rats. Gut. 2003;52:713–719.

50.

Vinston J, Shenoy M, Medly D, et al. The vanilloid receptor initiates and maintains colonic hypersensitivity induced by neonatal colon irritation in rats. Gastreoenterology. 2007;132:615–627.

51.

Cavagnaro J, Lewis RM. Bidirectional regulatory circuit between the immune and neuroendocrine system. Year Immunol. 1989;4:241–252.

52.

Mori N, Suzuki R, Furuno T, et al. Nerve-mast cell (RBL) interaction: RBL membrane ruffling occurs at the contact site with an activated neurite. Am J Physiol Cell Physiol. 2002;283:C1738–C1744.

53.

Shanahan F, Denburg JA, Fiox J, et al. Mast cell heterogeneity: effects of neuroenteric peptides on histamine release. J Immunol. 1985;135:1331–1337.

54.

Barbara G, Stanghellini V, De Giorgio R, et al. Activated mast cells in proximity to colonic nerves correlate with abdominal pain in irritable bowel syndrome. Gastroenterology. 2004;126:693–702.

55.

Geppetti P, Capone JG, Trevisani M, et al. CGRP and migraine: neurogenic inflammation revisited. J Headache Pain. 2005;6:61–70.

56.

Cenac N, Andrews CN, Holzhausen M, et al. Role for protease activity in visceral pain in irritable bowel syndrome. J Clin Invest. 2007;117:636–647.

57.

Klooker TK, Kuiken SD, Lei A, et al. Effect of long-term treatment with octreotide on rectal sensitivity in patients with non-constipated irritable bowel syndrome. Aliment Pharmacol Ther. 2007;15(26):605–615.

58.

Macsharry J, O'Mahony L, Fanning A, et al. Mucosal cytokine imbalance in irritable bowel syndrome. Scand J Gastroenterol. 2008;43:1467–1476.

59.

Barbara G, Stanghellini V, Cremon C, et al. Aminosalicylates and other anti-inflammatory compounds for irritable bowel syndrome. Dig Dis. 2009;27:115–121.

60.

Kissin I, Bright CA, Bradley EL Jr. Selective and long-standing neural blockade with resiniferatoxin prevents inflammatory pain hypersensitivity. Anaesth Analog. 2002;94:1253–1258.

61.

Szallasi A, Cruz F, Geppetti P. TRPV1: a therapeutic target for novel analgesic drugs? Trends Mol Med. 2006;12:545–554.

62.

Holzer P. TRPV1 and the gut from a tasty receptor for a painful vanilloid to a key player in hyperalgesia. Eur J Pharmacol. 2004;500:231–241.

63.

Bandell M, Macpherson LJ, Patapuotian A. From chills to chilis: mechanisms for thermosensation and chemesthesis via thermo TRPs. Curr Opin Neurobiol. 2007;17:490–497.

64.

Boesmans W, Owsianik G, Tack J, et al. TRP channels in neurogastroenterology: opportunities for therapeutic intervention. Br J Pharmacol. 2011;162:18–37.

65.

Gwee KA, Lu CL, Ghoshal UC. Epidemiology of irritable bowel syndrome in Asia: something old, something new, something borrowed. J Gastroenterol Hepatol. 2009;24:1601–1607.

66.

Perveen I, Hasan M, Masud MA, et al. Irritable bowel syndrome in a Bangladeshi urban community: prevalence and health care seeking pattern. Saudi J Gastreonterol. 2009;15:239–243.
Conflict of interest
The authors declare that they have no conflict of interest.
Additional information
The paper has been accepted for presentation to the Digestive Disease Week held in New Orleans, May 1–5, 2010.
About this article
Cite this article
Bortolotti, M., Porta, S. Effect of Red Pepper on Symptoms of Irritable Bowel Syndrome: Preliminary Study. Dig Dis Sci 56, 3288–3295 (2011). https://doi.org/10.1007/s10620-011-1740-9
Received:

Accepted:

Published:

Issue Date:
Keywords
Abdominal pain

Capsaicin

Irritable bowel syndrome

Red pepper

Visceral hypersensitivity