Abstract
Background
The objective of this study was to determine the pharmacological basis of the medicinal use of psyllium husk (Ispaghula) in gastrointestinal motility disorders.
Methods
In-vivo studies were conducted on mice, and isolated rabbit jejunum and guinea-pig ileum were used in in-vitro experiments.
Results
The crude extract of Ispaghula (Po.Cr) had a laxative effect in mice at 100 and 300 mg/kg, which was partially sensitive to atropine or SB203186 (5-HT4 antagonist). At higher doses (500 and 1,000 mg/kg), Po.Cr had antisecretory and antidiarrheal activity. In guinea-pig ileum, Po.Cr (1–10 mg/ml) had a stimulatory effect, which was partially sensitive to atropine or SB203186. In rabbit jejunum, Po.Cr had a partially atropine-sensitive stimulatory effect followed by relaxation at 10 mg/ml. The relaxation was inhibited by the presence of l-NAME, a nitric oxide (NO) synthase inhibitor, or methylene blue, a guanylyl cyclase inhibitor. Similarly, the relaxant effect of Po.Cr on K+ (80 mM)-induced contractions, was attenuated in the presence of l-NAME or methylene blue. Activity-directed fractionation of Po.Cr revealed that the gut stimulatory and inhibitory constituents were widely distributed in the aqueous and organic fractions.
Conclusion
This study demonstrates that Ispaghula has a gut-stimulatory effect, mediated partially by muscarinic and 5-HT4 receptor activation, which may complement the laxative effect of its fiber content, and a gut-inhibitory activity possibly mediated by blockade of Ca2+ channels and activation of NO-cyclic guanosine monophosphate pathways. This may explain its medicinal use in diarrhea. It is, perhaps, also intended by nature to offset an excessive stimulant effect.
This is a preview of subscription content, log in to check access.
Access options
Buy single article
Instant access to the full article PDF.
US$ 39.95
Price includes VAT for USA
Subscribe to journal
Immediate online access to all issues from 2019. Subscription will auto renew annually.
US$ 199
This is the net price. Taxes to be calculated in checkout.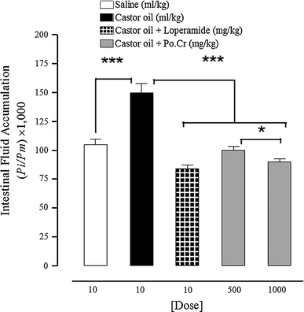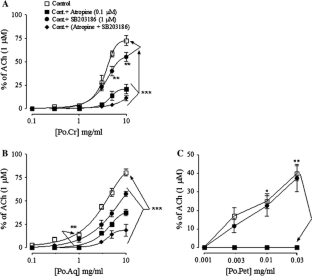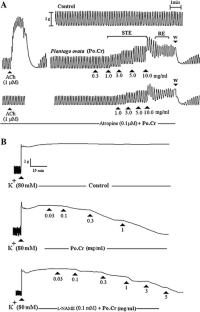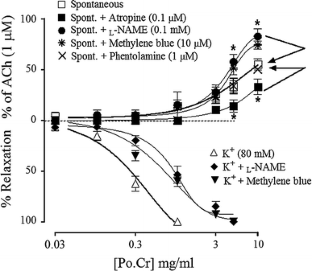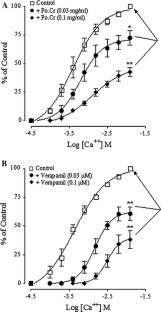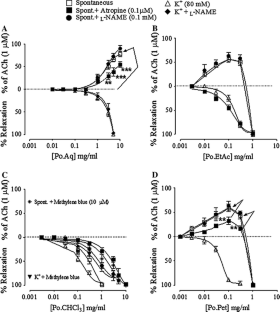 References
1.

Ouyang H, Chen JD. Review article: therapeutic roles of acupuncture in functional gastrointestinal disorders. Aliment Pharmacol Ther. 2004;20:831–841.

2.

Cheng CW, Bian ZX, Wu TX. Systematic review of Chinese herbal medicine for functional constipation. World J Gastroenterol. 2009;15:4886–4895.

3.

Ramkumar D, Rao SS. Efficacy and safety of traditional medical therapies for chronic constipation: systematic review. Am J Gastroenterol. 2005;100:936–971.

4.

Tack J, Müller-Lissner S. Treatment of chronic constipation: current pharmacologic approaches and future directions. Clin Gastroenterol Hepatol. 2009;7:502–508.

5.

Nemes Z. Diarrhea from the infectologist's point of view. Orv Hetil. 2009;150:353–361.

6.

Kosek M, Bern C, Guerrant RL. The global burden of diarrhoeal disease, as estimated from studies published between 1992 and 2000. Bull World Health Organ. 2003;81:197–204.

7.

Liebelt EL. Clinical and laboratory evaluation and management of children with vomiting and dehydration. Curr Opin Pediatr. 1998;10:461–469.

8.

WHO. Diarrhea: Why Children Are Still Dying and What Can Be Done?. Geneva: World Health Organization; 2009.

9.

Gilani AH, Rahman A. Trends in ethnopharmacology. J Ethnopharmacol. 2005;100:43–49.

10.

Gilani AH. Constipation and its treatment with natural drugs used in Pakistan. In: Capasso F, Mascolo N, eds. Natural Drugs and the Digestive Tract. Rome: EMSI; 1992:117–121.

11.

Pasricha PJ. Treatment of disorders of bowel motility and water flux. In: Brunton LL, Lazo JS, Parker KL, eds. The Pharmacological Basis of Therapeutics. 11th ed. New York: McGraw–Hill; 2006:983–1008.

12.

Duke JA, Bogenschutz-Godwin MJ, Du Celliar J, Duke PAK. Plantago ovata F. In: Hand Book of Medicinal Herbs. 2nd ed. Boca Raton: CRC Press; 2002:591–592.

13.

Duke JA. Plantago ovata F. In: Handbook of Phytochemical Constituents of GRAS Herbs and Other Economic Plants. 2nd ed. Boca Raton: CRC Press; 1992:472–473.

14.

Deters AM, Schroder KR, Smiatek T, Hensel A. Ispaghula (Plantago ovata) seed husk polysaccharides promote proliferation of human epithelial cells (skin keratinocytes and fibroblasts) via enhanced growth factor receptors and energy production. Planta Med. 2005;71:33–39.

15.

Van Craeyveld V, Delcour JA, Courtin CM. Ball milling improves extractability and affects molecular properties of psyllium (Plantago ovata Forsk.) seed husk arabinoxylan. J Agric Food Chem. 2008;56:11306–11311.

16.

Elli M, Cattivelli D, Soldi S, Bonatti M, Morelli L. Evaluation of prebiotic potential of refined psyllium (Plantago ovata) fiber in healthy women. J Clin Gastroenterol. 2008;42:S174–S176.

17.

Zaman V, Manzoor SM, Zaki M, Aziz N, Gilani AH. The presence of antiamoebic constituent(s) in psyllium husk. Phytother Res. 2002;16:78–79.

18.

Pirotta M. Irritable bowel syndrome—the role of complementary medicines in treatment. Aust Fam Physician. 2009;38:966–968.

19.

Rodriguez-Cabezas ME, Galvez J, Camuesco D, et al. Intestinal anti-inflammatory activity of dietary fiber (Plantago ovata seeds) in HLA-B27 transgenic rats. Clin Nutr. 2003;22:463–471.

20.

Odes HS, Madar Z. A double-blind trial of a celandin, aloevera and psyllium laxative preparation in adult patients with constipation. Digestion. 1991;49:65–71.

21.

Cheskin LJ, Kamal N, Crowell MD, Schuster MM, Whitehead WE. Mechanisms of constipation in older persons and effects of fiber compared with placebo. J Am Geriatr Soc. 1995;43:666–669.

22.

McRorie JW, Daggy BP, Morel JG, Diersing PS, Miner PB, Robinson M. Psyllium is superior to docusate sodium for treatment of chronic constipation. Aliment Pharmacol Ther. 1998;12:491–497.

23.

Johanson JF. Review of the treatment options for chronic constipation. Med Gen Med. 2007;9:25.

24.

Bolla G, Sartore G. The psyllium fibre for the treatment of functional constipation in children. Pediatr Med Chir. 2008;30:146–148.

25.

Gilani AH, Nauman A, Khan A, Khan S, Zaman V. Laxative effect of Ispaghula: physical or chemical effects? Phytother Res. 1998;12:63–65.

26.

Smalley JR, Klish WJ, Campbell MA, Brown MR. Use of psyllium in the management of chronic nonspecific diarrhea of childhood. J Pediatr Gastroenterol Nutr. 1982;1:361–363.

27.

Qvitzau S, Matzen P, Madsen P. Treatment of chronic diarrhea: loperamide versus ispaghula husk and calcium. Scand J Gastroenterol. 1988;23:1237–1240.

28.

Washington N, Harris M, Mussellwhite A, Spiller RC. Moderation of lactulose-induced diarrhea by psyllium: effects on motility and fermentation. Am J Clin Nutr. 1998;67:317–321.

29.

Murphy J, Stacey D, Crook J, Thompson B, Panetta D. Testing control of radiation-induced diarrhea with a psyllium bulking agent: a pilot study. Can Oncol Nurs J. 2000;10:96–100.

30.

Fouda AM, Berika MY. Evaluation of the effect of hydroalcoholic extract of Zingiber officinale rhizomes in rat collagen-induced arthritis. Basic Clin Pharmacol Toxicol. 2009;104:262–271.

31.

Williamson EM, Okpako DT, Evans FJ. Pharmacological Methods in Phytotherapy Research. Chichester: Wiley; 1998:15–23.

32.

Evans WC. Phytochemistry. In: Trease and Evans Pharmacognosy. 5th ed. Delhi, India: Elsevier; 2006:135–150.

33.

National Research Council. Guide for the Care and Use of Laboratory Animals. Washington, DC: National Academy Press; 1996:1–7.

34.

Kadowaki M, Nagakura Y, Tomoi M, Mori J, Kohsaka M. Effect of FK1052, a potent 5-hydroxytryptamine-3 and 5-hydroxytryptamine-4 receptor dual antagonist, on colonic function in vivo. J Pharmacol Exp Ther. 1993;266:274–280.

35.

Gilani AH, Ghayur MN, Khalid A, Zaheer-ul-Haq MA, Choudhary MI, Rahman A. Presence of antispasmodic, antidiarrheal, antisecretory, calcium antagonist and acetylcholinesterase inhibitory steroidal alkaloids in Sarcococca saligna. Planta Med. 2005;71:120–125.

36.

Borrelli F, Capasso F, Capasso R, et al. Effect of Boswellia serrata on intestinal motility in rodents: inhibition of diarrhea without constipation. Br J Pharmacol. 2006;148:553–560.

37.

Godfraind T, Miller R, Wibo M. Calcium antagonism and calcium entry blockade. Pharmacol Rev. 1986;38:312–326.

38.

Gilani AH, Khan A, Ghayur MN, Herzig JW. Antispasmodic effects of Rooibos tea (Aspalathus linearis) are mediated predominantly through potassium channel activation. Basic Clin Pharmacol Toxicol. 2006;99:365–373.

39.

Gilani AH, Khan AU, Raoof M, et al. Gastrointestinal, selective airways and urinary bladder relaxant effects of Hyoscyamus niger are mediated through dual blockade of muscarinic receptors and Ca++ channels. Fund Clin Pharmacol. 2008;22:87–99.

40.

Adeyemi OO, Okpo SO, Young-Nwafor CC. The relaxant activity of the methanolic extract of Acanthus montanus on intestinal smooth muscles. J Ethnopharmacol. 1999;68:169–173.

41.

Ghayur MN, Gilani AH. Pharmacological basis for the medicinal use of ginger in gastrointestinal disorders. Dig Dis Sci. 2005;50:1889–1897.

42.

Brown JH, Taylor P. Muscarinic receptor agonists and antagonists. In: Brunton LL, Lazo JS, Parker KL, eds. The Pharmacological Basis of Therapeutics. 11th ed. ed. New York: McGraw–Hill; 2006:183–200.

43.

Sander-Bush E, Mayer SE. 5-Hydroxytryptamine (serotonin): agonist and antagonists. In: Brunton LL, Lazo JS, Parker KL, eds. The Pharmacological Basis of Therapeutics. 11th ed. New York: McGraw–Hill; 2006:297–315.

44.

Gilani AH, Shaheen F, Christopoulos A, Mitchelson F. Interaction of ebeinone, an alkaloid from Fritillaria imperialis, at two muscarinic acetylcholine receptor subtypes. Life Sci. 1997;60:535–544.

45.

Gilani AH, Ghayur MN, Khan A. Ca++ antagonist and cholinergic activities explain the medicinal use of olive in gut disorders. Nutr Res. 2006;26:277–283.

46.

Ghayur MN, Gilani AH, Houghton PJ. Species differences in the gut-stimulatory effects of radish seeds. J Pharm Pharmacol. 2005;57:1493–1501.

47.

McLean PG, Coupar IM. 5-HT4 receptor antagonist affinities of SB207710, SB205008, and SB203186 in the human colon, rat oesophagus, and guinea-pig ileum peristaltic reflex. Naunyn Schmiedebergs Arch Pharmacol. 1995;352:132–140.

48.

Grider JR, Foxx-Orenstein AE, Jin JG. 5-HT4 receptor agonists initiate the peristaltic reflex in human, rat, and guinea-pig intestine. Gastroenterology. 1998;115:370–380.

49.

Baker DE. Tegaserod for the treatment of constipation-predominant irritable bowel syndrome. Rev Gastroenterol Disord. 2001;1:187–198.

50.

Gale JD. The use of novel promotility and prosecretory agents for the treatment of chronic idiopathic constipation and irritable bowel syndrome with constipation. Adv Ther. 2009;5:519–530.

51.

Al-Judaibi B, Chande N, Gregor J. Safety and efficacy of tegaserod therapy in patients with irritable bowel syndrome or chronic constipation. Can J Clin Pharmacol. 2010;17:194–200.

52.

Reynolds IJ, Gould RJ, Snyder SH. Loperamide: blockade of calcium channels as a mechanism for antidiarrhea l effects. J Pharmacol Exp Ther. 1984;231:628–632.

53.

Lee CW, Sarna SK, Singaram C, Casper MA. Ca++ channel blockade by verapamil inhibits GMCs and diarrhea during small intestinal inflammation. Am J Physiol. 1997;273:785–794.

54.

Billman GE. The antiarrythmic effects of the calcium antagonists. In: Epstein M, ed. Calcium Antagonists in Clinical Medicine. Philadelphia: Hanley and Belfus; 1992:183–212.

55.

Iwao I, Terada Y. On the mechanism of diarrhea due to castor oil. Jpn J Pharmacol. 1962;12:137–145.

56.

Kumar A, Kumar N, Vij JC, Sarin SK, Anand BS. Optimum dosage of ispaghula husk in patients with irritable bowel syndrome: correlation of symptom relief with whole gut transit time and stool weight. Gut. 1987;28:150–155.

57.

Ganong WF. Review of Medical Physiology. California: Appleton and Lange; 1991:263.

58.

Sharif NA, Xu SX, Yanni JM. Histamine receptor-subtype affinities, selectivities, and potencies of emedastine, a novel H1-selective antagonist, and other ocularly employed antihistamines. Drug Dev Res. 1994;33:448–453.

59.

Wien R, Mason DF, Edge ND, Langston GT. The ganglion blocking properties of homologous compounds in the methonium series. Br J Pharmacol. 1952;7:534–541.

60.

Buchheit KH, Engel G, Mutschler E, Richardson B. Study of the contractile effect of 5-hydroxytryptamine (5-HT) in the isolated longitudinal muscle strip from guinea-pig ileum. Naunyn Schmiedebergs Arch Pharmacol. 1985;329:36–41.

61.

Meulemans AL, Schuurkes JA. Is the action of cisapride on the guinea-pig ileum mediated via 5-HT4 receptors? Eur J Pharmacol. 1992;212:51–59.

62.

Mascolo N, Izzo AA, Barbato F, Capasso F. Inhibitors of nitric oxide synthetase prevent castor-oil-induced diarrhea in the rat. Br J Clin Pharmacol. 1993;108:861–864.

63.

Patil CS, Singh VP, Jain NK, Kulkarni SK. Inhibitory effect of sildenafil on gastrointestinal smooth muscle: role of NO-cGMP transduction pathway. Indian J Exp Biol. 2005;43:167–171.

64.

Garthwaite J, Southam E, Boulton CL, Nielsen EB, Schmidt K, Mayer B. Potent and selective inhibition of nitric oxide-sensitive guanylyl cyclase by 1H-[1,2,4]oxadiazolo[4,3-a]quinoxalin-1-one. Mol Pharmacol. 1995;48:184–188.

65.

Brading AF. How do drugs initiate contractions in smooth muscles? Trends Pharmacol Sci. 1981;2:261–265.

66.

Fleckenstein A. Specific pharmacology of Ca++ in myocardium cardiac pacemakers and vascular smooth muscle. Annu Rev Pharmacol Toxicol. 1993;17:149–166.

67.

Ghayur MN, Gilani AH. Species differences in the prokinetic effects of ginger. Int J Food Sci Nutr. 2006;57:65–73.

68.

McLeod RL, Gertner SB, Hey JA. Species differences in the cardiovascular responses to histamine H3 receptor activation. Eur J Pharmacol. 1994;259:211–214.

69.

Akah PA, Oli AN, Enwerem NM, Gamaneil K. Preliminary studies on purgative effect of Carica papaya root extract. Fitoterapia. 1997;68:327–331.

70.

Ramstad E. Pharmacognosy. London, New York: Blakiston Division, New York: McGraw–Hill; 1959:28–50.

71.

Di-Carlo G, Autore G, Izzo A, et al. Inhibition of intestinal motility and secretion by flavonoids in mice and rats: structure activity relationships. J Pharma Pharmacol. 1993;45:1054–1059.

72.

Carlo GD, Mascolo N, Izzo AA, Capasso F. Flavonoids: Old and new class of natural therapeutic drug. Life Sci. 1999;65:337–339.
Acknowledgments
This study was funded by the Pakistan Medical Research Council. We thank Dr Graeme Cane, Head, Center of English Language, for language correction.
Conflict of interest
No competing financial interests exist.
About this article
Cite this article
Mehmood, M.H., Aziz, N., Ghayur, M.N. et al. Pharmacological Basis for the Medicinal Use of Psyllium Husk (Ispaghula) in Constipation and Diarrhea. Dig Dis Sci 56, 1460–1471 (2011). https://doi.org/10.1007/s10620-010-1466-0
Received:

Accepted:

Published:

Issue Date:
Keywords
Plantago ovata

Psyllium husk

Ispaghula

Spasmodic

Laxative

Antispasmodic

Antidiarrheal